Doc_whiskey
Frankfurter



Since: 6.8.02
From: St. Louis

Since last post: 50 days
Last activity: 12 hours

#1 Posted on | Instant Rating: 5.17
I pulled myself away from this game long enough to tell people to go get it. This game is freaking awesome. Its an action RPG, which means that it plays like an action game, but you can level up character and learn new attacks. This game is a blast to play, especially for those who are huge x-men fans. The co-op mode is also a ton of fun. Basiclaly you take a team of x-men out, you can switch which ones you use at various points, and you can switch to any of the four on your team at any time.

The only problems I have are there are some invisible walls, and you cant access every x-man right away (1s mission is just Wolverine and cyclops, 2nd you add Jean Grey, Iceman, Beast, Storm, and Rogue, 3rd you add nightcrawler and jubilee, fourth you add gambit. I know Colossus is in their too.
Aside from regular missions you also get what are called flashback missions where you take the x-men through their first encounter with sentinels, juggernaut, and I just got too the Wolverine Weapon X flashback so that will be pretty cool.

For any x-men fan, you need to get this game, for any fan of good action games, you may want to give this a look.


---

Lisa: Poor predicatble Bart, always picks rock
Bart: Good ole rock, nothing beats that
Promote this thread!
Lexus
Andouille



Since: 2.1.02
From: Stafford, VA

Since last post: 6 days
Last activity: 6 days

#2 Posted on | Instant Rating: 5.19
Testify. This game is absolutely amazing. Each character is truly unique in the way they play, and puzzles have many different solutions. It's the perfect way to present a game based on the X-Men.




---
Say Cheese!
Matt Tracker
Scrapple



Since: 8.5.03
From: North Carolina

Since last post: 14 hours
Last activity: 11 hours

#3 Posted on | Instant Rating: 5.34
In addition to an intuitive system for the RPG rookie that I am, the backstory elements are swank. The mansion is a huge walkthrough area that is packed with details from the comic even down to individual dorm-room decor. And the Danger Room is a nice extra to play with.




---

"To be the man, you gotta beat demands." -- The Lovely Mrs. Tracker
John Orquiola
Scrapple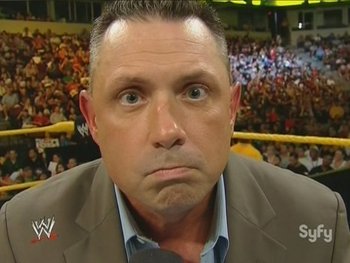 Since: 28.2.02
From: Boston

Since last post: 1453 days
Last activity: 1453 days

#4 Posted on | Instant Rating: 5.79
I just beat X-Men Legends about half an hour prior to this writing. That was all in all a lot of fun. I really liked the scope of the game. It had a terrific storyline with a super villain scheme by Magneto that I haven't seen before, and I've read thousands of comics. The storyline twists and turns were fun and I enjoyed the various cameos by X-Men and X-villains from the classic comic books. I was a little suprised when I took on Magneto and handed his big goofy helmet to him that the story kept going. The finale is appropriately world-threatening and cosmic. By the time the game is over, I really did feel like I saved the world, just by the sheer number of villains and soldiers I fought.

Being able to choose, coordinate, power-up, and equip all the different X-Men and then learning how to make interchangable teams of four fight in tandem was the best part of the game. Wolverine is the go-to guy for fighting and wanton destruction of property, but he's not much for solving puzzles. Iceman, Jean Grey, Cyclops, and Storm were important players and Psylocke and Emma Frost had key roles later in the game.

Using a young mutant, Magma, as the entry point into the story and seeing the X-Men through her eyes was an old chestnut that always works well. Magma's powers are quite formidable and I liked using her in the mix as often as I could. Teaming a young mutant girl with Wolverine and X-Men icons and sending them against Sentinels is rockin'.

Personally, I liked surrounding Wolverine with X-Chicks. The X-Men has the best, most versatile and coolest female cast in all of comicdom. I tended to send Wolverine into battle with Rogue, Magma, Jubilee and/or Psylocke. When robots Sentinels are on the agenda, Rogue and Colossus were handy for smashin' 'em. Nightcrawler and Beast were great for tearing through legions of soldiers. Iceman, Storm, Jean Grey and Cyclops tended to be a pretty unbeatable combination. But then I'd throw in Gambit and Emma Frost for a little variety.

The flashback missions were also a nice touch, as were seeing the X-Men in their classic costumes. The Ultimate X-Men look grew on me over time, but seeing Wolverine in his classic yellow and blue suit was nostalgic.

The voice acting was better than expected, from Wolverine's growl to Beast's somewhat British pomposity. They could have picked a better voice for Storm; I liked her voice least. Gambit was also a little overly stereotypical in his Cajun-ness. But a very nice touch was the inclusion of Patrick Stewart as Professor Xavier, although the movie Xavier's voice coming out of the comic book Yul Brenner-looking Xavier's face was a little odd.

All that said, the game has a number of irritating problems. First off is the inability go back and play through levels again without making multiple saves. On the USS Arbiter mission, I wasn't entirely aware of the time limit the first time I'd played through. I had only one save and I'd saved at a point where I only had a few minutes to complete the mission, which was impossible to do before the ship sank. I was stuck with no way to continue or go back. I had to restart from level one and replay the 5-6 hours of game again just to get back to that level. That was so frustrating, I almost gave up on the game right there. Similarly, I beat the game with 14 of the 15 playable X-Men. I was very thorough on each level so I really don't understand how I missed activating one of the playable characters. And I can't go back and find that character without playing through the game again. Terrible.

I would have prefered just being able to save the game at any point as you can in games like Knights of the Old Republic as opposed to being forced to keep going until you find an X-Traction Point. However, I did like that you could take a break from the narrative at the X-Traction Point and enter the Danger Room for some relaxing fighting and level up-enablin'. I hardly ever bought anything from Forge or Healer, although I should have because Healer is where you can find many of the Danger Room level discs you need. But again, I'd have to play the game through again start to finish to find all the stuff I missed.

In a lot of ways, the game is a little too easy. Health and energy power ups are so plentiful, it's laughable. You can find them literally anywhere. You are hardly ever in danger while fighting the vast majority of enemies, especially in the game's later stages when the X-Men reach the upper 30s in their power levels. Taking on the level bosses isn't too tough either. The bosses tended to each have a trick to them and after a loss, putting a little thought into which characters powers would work best and what that boss's particular foible would be usually did the trick. I thought Magneto fell too easily and I was disappointed that the greatest X-Villain of all didn't go 15 rounds with Rogue, Cyclops, Nightcrawler and Storm. The hardest time I had was with the very last boss, which is appropriate. However, he was the only real challenge to my X-Men.

The role-playing elements were also too linear and strict. You have periods where you wander around the X-Mansion and the sub-levels but there just isn't much to do and usually only a small handful of characters to talk to. Their dialogue moves the story along and fills in the backstory for newbs, but there isn't much in the way of character building. I found the times you had to walk around the mansion looking for people to talk to and things to do incredibly dull. Looking at concept art is nice and all, but who cares. I answered every question of the X-Men trivia game right, and after that there was no point to any of it.

It would have been so much more interesting and much better if Magma were undecided in becoming an X-Man and the game were based like KOTOR or Fable where you can choose your path and be tempted to join Magneto and the Brotherhood. As it is, everything is far too predetermined. There is a little flirting between Magma and Iceman that never goes anywhere. And the other relationships, such as Rogue and Gambit are touched on but have no bearing on anything and many of the characters are just there for background and for fighting. Rogue in particular had little bearing on the story other than her presence and fighting prowess. I found that very disappointing since Rogue is one of my favorites. While you can't have everything, this is a video game and you can have a lot more.

A great deal more could have been done in exploring the characters beyond powering them up so you can fight Sentinels better. The X-Men have some of the richest characters and most intricate relationships in comics. Those aspects of the X-Men were barely touched on. This was the biggest letdown of the game. It's not a role-playing game as much as it is a fighting game with some role-playing aspects halfheartedly shoehorned in.

I don't have a second controller and so I can't utilize the Danger Room for the featured multiplayer fighting missions. But that is something I'm keen on doing because you can do a lot of cool things in the game, such as the characters with Might (Rogue, Colossus, and Beast) being able to pick up Wolverine and throw him in a Fastball Special. That is cool shit. X-Men Legends not being Xbox Live enabled is criminal.

All in all, I had an excellent time playing X-Men Legends despite its shortcomings and my disappointment with many aspects of it. I especially liked the little teaser at the end for the sequel game, featuring one of the greatest of the X-Villains making a welcome appearance. Bring him on! I'm looking forward to the next game and I hope it goes deeper into the characters and allows you more leeway with them and the narrative of the game.

(edited by John Orquiola on 30.9.04 1517)
---

"Strong words. Strong words from a strange man." - Kent Brockman
Mild Mannered Madman
Toulouse



Since: 1.3.02
From: Westminster, CA

Since last post: 1806 days
Last activity: 1524 days

#5 Posted on | Instant Rating: 5.69
The 15th player is Professor X.



---

There is a theory which states that if ever anyone discovers exactly what the Universe is for and why it is here, it will instantly disappear and be replaced by something even more bizarre and inexplicable. There is another theory which states that this has already happened.
- The Restaurant at the End of the Universe