Kawshen
Liverwurst



Since: 2.1.02
From: Bronx, NY

Since last post: 3293 days
Last activity: 1553 days

#1 Posted on
TORONTO – Just minutes after his unbelievable match with Hollywood Hulk Hogan at WrestleMania, WWF.com caught up with an elated Rock to talk about what he called the greatest night of his life.

"This is, by far, the greatest night in the history of my career," Rock told WWF.com. "In this industry, my main objective was to be the absolute best, period. And what Hogan did for me tonight – I can't thank him enough."

Rock says that performing in front of almost 70,000 fans – most of whom were on their feet and screaming for the entire bout – was a moment he won't soon forget.

"It's the greatest feeling, period," he said. "I dare say it will never be duplicated. You think about 70,000 people, non-stop screaming for almost 40 minutes. It's a testament to their passion."

The People's Champion admits that he was surprised that the crowd was booing him for a bit, but adds he was confident that it wouldn't last for long.

"I love the fact that they're so passionate," he said. "They show me their passion when they cheer me – and they show their passion when they boo me. What I love about it is I had the confidence in my relationship with the fans that I can turn to them and say, 'Continue to boo me, because I'm going to continue to entertain you.' And for that, I'm so thankful for them.

"I'd like to end this interview just by saying I can't thank Hulk Hogan enough for what he did for me."

Sound authentic and legit? I'd be lying if I said I didn't have my doubts....

Though 3 things happened tonight with Rock aside from getting pretty much the biggest heel heat of the night....

1) He WON at Wrestlemania.
2) He WON at Wrestlemania cleanly.
3) He WON at Wrestlemania cleanly over HULK HOGAN.

(edited by Kawshen on 18.3.02 0246)
---

Promote this thread!
Excalibur05
Knackwurst



Since: 19.1.02
From: Minnesota

Since last post: 806 days
Last activity: 674 days

#2 Posted on
I don't get it. What can't you believe about this?

Is it the "can't thank Hogan enough"?

I'd thank Hogan too, for going out there, having THAT good of a match WAY past his prime, letting me kick out of a move that is rarely kicked out of, and then letting me pin him cleanly 1..2..3. I'd thank him too.

Or is it the comments about the crowd. I'd tend to believe that Rock thinks that too. He knew it wasn't that the fans genuinely hated him (though it could've ended that way), it's that the fans were so genuinely into Hogan.

(edited by Excalibur05 on 18.3.02 0010)
---
These mini Reeses cup things are addictive...
nyrfleury
Loukanika



Since: 18.2.02
From: nyc

Since last post: 5865 days
Last activity: 5865 days

#3 Posted on
Rock should go talk to Kidman to find out what Hogan will be doing to him next. In a month Rock will regret ever getting in ring with Hogan. Hogan always gets his job back. Two years ago people thought Hogan changed , and he destroyed Kidmans career Hogan hasn't changed he's as cunning as ever. WWF Should feed Hogan to Austin at Summerslam and then send the old fossil on his way.
Super Shane Spear
Bierwurst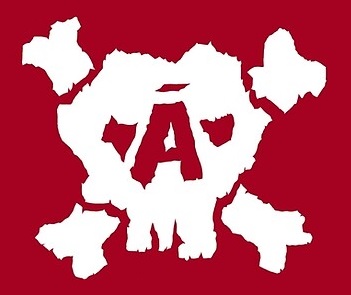 Since: 2.1.02
From: Sector 7 Slums

Since last post: 2926 days
Last activity: 2926 days

#4 Posted on
No way. To put it bluntly, The Rock is NOT Kidman. I'll bet that just like Hogan in his prime, Rock (or Austin or HHH for that matter) can veto something that will damage their character.
MoeGates
Boudin blanc



Since: 6.1.02
From: Brooklyn, NY

Since last post: 5 days
Last activity: 4 days

#5 Posted on
The WWF better not forget that Canada is Wrestling's Bizarro world, and hotshot a Rock heel turn based on the reaction (I wonder if they totally winged that Hogan face turn?). It's even beyond the "we'll cheer heel Canadians and boo their face opponents" thing. This is the same country that started cheering Sid over Goldberg, booed Sting, and booed Steve Austin (ok, so it was when he was fighting Owen, but I needed a third example).

Moe


---

Expressing myself EVERY day!
odessasteps
Scrapple



Since: 2.1.02
From: MD, USA

Since last post: 1462 days
Last activity: 1428 days

#6 Posted on

I can't to hear how Hogan "passed the torch" to the Rock, like Andre "passed it" to Hogan at WM III.

Puh-lease.

And, this match was between the two biggest sports entertainers in WWF history. Wasn't Austin the person who pretty much revived the company, when the Rock was in the mid-card as part of the NOD?


---

"The best reason for committing loathsome & detestable acts -and let's face it, I am considerably something of an expert in the field - is purely for their own sake. Monetary gain is all very well, but it dilutes the tastes of wickedness to a lower level that is obtainable by anyone will an overdeveloped sense of avarice. True and baseless evil is as rare as the purest good - and we all know how rare THAT is." - Acheron Hades, THE EYRE AFFAIR by Jaspar Fforde
Swordsman Yen
Frankfurter



Since: 16.2.02
From: Shaolin

Since last post: 5271 days
Last activity: 5255 days

#7 Posted on
Yes, it's true that Austin did jumpstart the WWF revival, but keep in mind that Austin is 37 and has a bad neck to go along with two bad knees. Austin's shelf-life is not nearly as long as The Rock's, who turns 30 in May and has no significant injuries that we're aware of. It wouldn't have made much sense to have Hogan pass the torch to Austin when The Rock is there as well and would most likely still be wrestling 5 years from now.


---

"Say 'what' again. SAY 'WHAT' AGAIN! I dare you, I double dare you, motherf--ker! Say 'what' one more goddamn time!" -- Samuel L. Jackson, Pulp Fiction (1994)
shea
Bockwurst



Since: 1.2.02
From: Brooklyn NY

Since last post: 5334 days
Last activity: 5220 days

#8 Posted on

I'm not trying to be sarcastic when I say this:

People change as they get older. Your perspective changes with age, and things that weren't so important before, a mature person learns to treasure.

I think it's entirely possible that, being out of the business the past couple of years, that Hogan did some deep thinking about himself.

I completely believe that he sat alone in his house last year and said to himself, "I'd give anything for another shot, and if I get that shot I won't be the prick I was before."

Hogan gladly jobbed to Rock for the chance to hear cheers again. He doesn't want "his spot" back, he wants some respect and recognition.

Which is what he got Sunday night.
mskj
Summer sausage



Since: 10.1.02
From: Tennessee

Since last post: 2302 days
Last activity: 2061 days

#9 Posted on
Shea, I agree. I'm sure he didn't want the last memory of him to be the Jarrett/Russo thing. In his mind, and probably many others, Hogan deserves to go out better than that. And the WWF is the last chance he has to go out in style. It seems like he is going to do that.


---

Ouch.
EastCoastAvenger
Bockwurst



Since: 4.1.02
From: Clearwater, FL

Since last post: 3327 days
Last activity: 673 days

#10 Posted on
What the heck, look at it this way: If the Hulkster did have some sort of epiphany and realize he's been a shithead all these years and genuinely wants to change, beautiful! If not and this is just a ploy to garner some backstage power, I'm sure the current writers can do something to make the Jarrett/Russo incident look like nothing in comparison. FOr example, bring in Ken Shamrock and have him shoot on Hogan like that incident with Akira Maeda years ago.


---

Japanese Lesson #1:

Suiteki de atama ni anao akararete iru yona kokoromochi deshta.

Translation: It was like drops of water boring into my skull.

(To be said after watching any Stephanie McMahon segment!)
dfallan
Cotechino



Since: 11.1.02
From: Winnipeg, Manitoba, Canada

Since last post: 5690 days
Last activity: 5690 days

#11 Posted on
Well let's see, the options are

1) Hogan has changed. Perhaps he's grown up to the fact he ain't the god of the Ring no more, or perhaps his time off and last WCW experinces made him think, or maybe aliens abducted him and re-wired his brain.
Regardless of the Why, let's say Hogan is a team player.
Then that's a good thing and this could be a good final run.

2) Hogan is lying snake in the grass.
Cool, now what? Best he can hope for is to get Rock to do a clean Job to him, which smarts will see as returning the favor, and Marks will see as Hogan's last hurah.

Can he ruin the Rock's Career? Perhaps first he'll use his Show biz influence to get the Rock black listed from Hollywood. I mean the Man who starred in such classics as Mr. Nanny and Suburban Commando must have significant Pull in Tinseltown right?

So Then How about ruining his wrestling career.

Hogan: "Vince, I want you to squash the rock."

Vince:"What do you mean Terry? You want to beat him?"

Hogan:"No, I want EVERY BODY to beat him. From Triple H to Crash Holly, to Funaki, and Kidman...well Maybe not Kidman, But everyone else. Clean wins. I want his Interviews to be eratic and have him cry like a little bitch. Have the Coach and Kevin Kelly put him in his Place and Have Lillian Garcia laugh at his sorry ass and make fun of his manhood."

Vince: "Well... Let's see, currently one fifth of WWFE Merchindicing Revenue is Rock Related, if I do this I'm out serious cash and my company will suffer a crippling blow, but You were a good cash cow for me 15 years ago, so I guess I can do you this favor."

Hogan: "Thanks Vince"

Oh the Horror.


Hogan Jobbed, and the Rock appreciates it. Keep in Mind Rock was probably a Hulka Maniac as a kid, so getting over on his hero is indeed a big thing.
Like if CRZ got to win a Hardcore match against Blackman


---

"Money's the Same whether you earn it or scam it" Bobby "The Brain" Heenan
"Will you stop!" Gorilla Monsoon after just about everything Heenean says.
"Welcome to Monday NYQUIL, where the Big boys Play with each other": Steve Austin, in ECW imitating his former boss Eric Bischoff.
BDC
Chourico



Since: 26.1.02
From: Falls Church, VA

Since last post: 5800 days
Last activity: 5257 days

#12 Posted on
Originally posted by Swordsman Yen

---

Yes, it's true that Austin did jumpstart the WWF revival, but keep in mind that Austin is 37 and has a bad neck to go along with two bad knees. Austin's shelf-life is not nearly as long as The Rock's, who turns 30 in May and has no significant injuries that we're aware of. It wouldn't have made much sense to have Hogan pass the torch to Austin when The Rock is there as well and would most likely still be wrestling 5 years from now.

---


To expound on this point, I think more important than the "gas left in the tank" argument is that just as Hogan was the most marketable star in the WWF during the 80s, The Rock is by far wrestling's most mainstream attraction today. I look at guys like Steve Austin, Triple H, and The Undertaker as the heart of the WWF; but The Rock is without a doubt the face of the WWF today.

The Rock is the perfect legacy to Hogan, whereas I see Austin and Triple H as the perfect heirs to the legacy of Ric Flair. Slightly different in their impact on the business, but I think both equally important and valuable.

BDC


---

"Hitler had pieces of flair that he made the Jews wear."