Jaguar
Knackwurst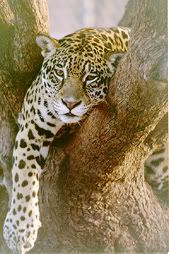 Since: 23.1.02
From: In a Blue State finally

Since last post: 69 days
Last activity: 69 days

#21 Posted on
How about the damn funny Rock 'n Sock connection moments?

Foley (wearing Hawiian shirt): Hey Rock, how do you like my new shirt?

Rock : Well The Rock likes -
Foley: IT DOESN'T MATTER IF THE ROCK LIKES MY SHIRT!
*Foley runs away*

That stuff was GREAT!
SerWolfe
Landjager



Since: 11.1.02
From: st louis

Since last post: 5823 days
Last activity: 5823 days

#22 Posted on
i seem to remember when nash was doing some guest announcing for wcw rt before him and hall went on another outsider push... that was some funny sh*t


---

are you enjoying the dance of life?.... no?... change the music then.....
A Fan
Liverwurst



Since: 3.1.02

Since last post: 5167 days
Last activity: 5167 days

#23 Posted on
Well, I have to say that if they bring the NWO so-called fun skits, I'm not buying them. The NWO's AA retirement was not funny as it was mean. I hated their DX like segments. I know NWO came before DX, but man, DX was a lot more original.

A Fan- I hope they put in Rock and Jericho's promo from this year on Steph and Booker T. That was the promo of the year.
Yun
Salami



Since: 2.1.02
From: Just outside Dudleyville

Since last post: 4856 days
Last activity: 4803 days

#24 Posted on
-Rock & Sock: "Are you asking for The Rock's hand in marriage?"

-Edge & Christian: Kurt Angle's Birthday Party: "Long live the stream!" "Long live the 'zoo"

-Big Show vs. Kurt Angle, Baclkash 2000: The Showster makes his appearance

-DX mocks the Nation

-The Kennel from Hell Match with commentary by Mick Foley and Kevin Kelley as it appears on the "Hard Knocks and Cheap Pops" DVD.

-Just before either Backlash or Judgement Day 2001: Taker and Regal are having a serious conversation, but in the background Kane is gorilla pressing Stephanie and just waiting for Taker's signal to throw her off the catwalk.

-"Milkamania has run wild" (I'm serious, I laughed my ass off when I saw this)

-An entire chapter devoted to Christian/Edge/Foley, and another one for Team (R)ECK!

-The battle for Kurt's medals: "I'm gona keep them in a very warm, safe place," said as Benoit stuff the medals down his pants!


---

Once you start down the smark path, forever will it dominate your destiny.



Yun Cheolsu (FKA Cactus Jon)
Foley Mark
Raven Mark
Kane Mark
Hardy Mark
Just Plain Mark
Author
Musician
and
High Priest of the Temple of Spork
BrewGuy
Kolbasz



Since: 2.1.02
From: Pickering, Ontario

Since last post: 2155 days
Last activity: 694 days


ICQ:
#25 Posted on
The Showster. Hands down, funniest moment ever.
---

Big Bad
Scrapple



Since: 4.1.02
From: Dorchester, Ontario

Since last post: 93 days
Last activity: 93 days

#26 Posted on
* The interview that Rock did at WrestleMania XIV with Gennifer Flowers about what the Rock would do if he was the president. "The Rock doesn't care about homeless people just as long as they stay off the Rock's freshly mowed lawn." God, Heel Rock was great.

* Those old Mr. Perfect promos when he would hit three-pointers from half-court, run 80 yards to catch a football that he threw himself, etc.

* The whole E&C/HHH/Angle kazoo bit.

* Everyone's favourite tag team, Head Cheese

* Rock's interview from Smackdown a few months ago where he spends half of it seducing Lillian Garcia, and when she responds, he yells at her for being unprofessional.


---

I was born in a manger, like that other guy. You know, he wore a hat?
BDC
Chourico



Since: 26.1.02
From: Falls Church, VA

Since last post: 6075 days
Last activity: 5532 days

#27 Posted on
--Shawn Stasiak running into the coat of armor.
--Some of those Regal/Tajiri bits were pretty funny too.

BDC



---

"Enjoy every moment, because every moment is your life."
Kawshen
Liverwurst



Since: 2.1.02
From: Bronx, NY

Since last post: 3568 days
Last activity: 1828 days

#28 Posted on

The Rock's comeback promo on Booker T was classic. He said Booker was going to Summerslam to park cars. Ha!

Of course, we'll see "What?" and The Rock embarrasing announcers.

Latest stuff with him berating Coach was great. The Charleston one when he (literally) booted him out the picture was GOLD.
---

Can you dig it, sucka?
Jaguar
Knackwurst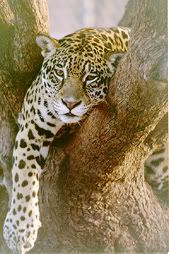 Since: 23.1.02
From: In a Blue State finally

Since last post: 69 days
Last activity: 69 days

#29 Posted on
Rock's return at Summerslam where Stasiak ran at him and missed twice.

E&C doing a rendition of "Chris Benoit is, a very angry man" on the Kazoo's.

Kane driving a golf cart from WMX7

Al Snow - European Champion

Stone Cold arriving at Unforgiven, stunning Kevin Kelly, and walking away, then the production crew cuts immmeadiatley to... Stone Cold arriving at Unforgiven, Stunning Kevin Kelly, and walking away. "Moment Ago" was born!

-Jag
Nate The Snake
Liverwurst



Since: 9.1.02
From: Wichita, Ks

Since last post: 5358 days
Last activity: 4828 days

#30 Posted on
I want to see the first few Rhyno skits, when they were playing him up as E&C's "buddy". I don't know, something about him just sitting there, seething, and barking out "GREAT IDEA. I'LL DRIVE!"... gold.


---

Kansas-born and deeply ashamed
The last living La Parka Marka: HE raised the briefcase!
StampedeFan23
Morcilla




Since: 12.1.02
From: BC, Canada

Since last post: 3662 days
Last activity: 3198 days

#31 Posted on
I gotta vote for the following:

Triple-H and Shawn Michaels, forced to fight for the European Title. Triple-H pushes HBK down, bounces with big steps off the ropes a few times and drops a big fake elbow for the pin. I laugh my ass off everytime I see it.
Kurt Angle and Steve Austin share hats, leaving Angle with a tiny cowboy hat on his head.
Kamala becomes afraid of the Undertaker (his facial expressions were hilarious)
The Gimmick battle royal from the last Wrestlemania
Owen Hart claiming his second Slammy.
The Honkytonk Man video with him and Jimmy Hart driving in a pink cadillac.
Al Snow with his menagerie of mascots (head, the deer head, and the dog...), arguments with Head after he won the Hardcore title at Backlash.
A collage of failed gimmicks: The Red Rooster, Abe "Knuckleball" Schwartz, Damien Demento, Waylon Mercy (every match these last two did was funny), The Berzerker doing "Huss", The Gobbledygooker, The New Rockers.


---

Are you ready for Mahkan-mania to run wild all over you?
DMC
Liverwurst



Since: 8.1.02
From: Modesto, CA

Since last post: 5085 days
Last activity: 5079 days

#32 Posted on
This isn't a skit but an "in ring" funny moment: Any time Greg The Hammer Valentine was headbutted or hit hard in the head. The straight down fall that guy would take was hillarious.

You could also throw in Flair's "over the turnbuckle run only to get clotheslined half was across the apron" move. I use to crack UP at that- did he do it during his Royal Rumble match with McMahon?

DMC


---

"Maybe the night *isn't* humid! See...maybe...maybe in the morning it was humid but at night it was cold. That gives you fog. Ah! The night was foggy!" -Larry Donner, Throw Mama From the Train
Keith Myath
Bauerwurst



Since: 2.1.02
From: Palma

Since last post: 6223 days
Last activity: 5882 days


ICQ:
#33 Posted on
Maybe its just me, but Angle giving Trish the medal and his reaction, plus the way he acted through that entire skit, that just killed me.

And for some reason, when Rock put the shirt on top of Cole's head and made him slap himself with his own hand, I laughed at that for hours, and I'm not a slapstick kinda guy.


---


"I'll @#%! 'til you love me, you @#!!$%!" --Mike Tyson to a reporter who said he should be put in a straightjacket, Jan. 22, 2002
ironcladlou
Potato korv



Since: 2.1.02
From: Quincy, MA

Since last post: 3874 days
Last activity: 3726 days

#34 Posted on

If they've got WCW footage, then there's only one choice necessary...

SID'S LEG!!!

I watch the MPEG I have of that at least once a week for a laugh.


---
ironcladlou
"I am made from the dust of the stars, and the oceans flow in my veins"
- Rush, 'Presto'
dMp
Knackwurst



Since: 4.1.02
From: The Hague, Netherlands (Europe)

Since last post: 14 days
Last activity: 14 days

#35 Posted on
Ironcladlou said:
If they've got WCW footage, then there's only one choice necessary...
SID'S LEG!!!
I watch the MPEG I have of that at least once a week for a laugh.


That...is SICK! Not funny at all..
What is there to laugh? If you don't like Sid you can think like good riddance but seeing that shit made me cringe and crawl back in bed..


---

"...And I use that to f*ck them some place fairly uncomfortable."
"What, like the back of a volkswagen ?"
-Mallrats
BenoitFan7
Chorizo



Since: 7.1.02

Since last post: 6237 days
Last activity: 6212 days

#36 Posted on
Booker T vs. Buff Bagwell


---

Please credit myself and Slashwrestling when posting this news elsewhere.
Saruman
Salami



Since: 25.1.02
From: Kirksville, MO

Since last post: 6065 days
Last activity: 6035 days

#37 Posted on
Most anything the Big Show's done on the mike (since he is the world's largest stand-up comic).
Taijiri's announcing (completely aping JR). That was classic.
"Slobnokka! Business bout to peek up! Barque soos!"



---

Insert clever comment.
Jaguar
Knackwurst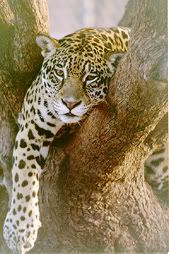 Since: 23.1.02
From: In a Blue State finally

Since last post: 69 days
Last activity: 69 days

#38 Posted on
Austin having a heart to heart with Tajiri! That was great.

-Jag
Y2Disco
Mettwurst



Since: 2.1.02
From: Pennsburg, PA

Since last post: 5421 days
Last activity: 5174 days

#39 Posted on
Austin/Vince/Angle
Austin as leader of the Alliance (God I loved heel Austin)
Anything and everything E&C
Vince McMahon laughing at Austin from the SmackDown screen
(My friends and I still bust up over how funny he looked.)


---


.....

Y2D
Heinz Muleman
Cotto



Since: 2.1.02
From: The Jersey Shore

Since last post: 6176 days
Last activity: 6149 days

#40 Posted on
My friend and I were just talking about Kurt Angle trying to make up his destruction of the Undertakers motorcycle by giving him a motor scooter as potentially being one of the funniest moments in WWF history the other night during SmackDown!


---



--Try it, it's like kissing a peanut!
Pages: Prev 1 2 3 4 Next