DEAN RASMUSSEN
He is DEAN



Since: 11.12.01
From: Richmond, Va, U-S-A!

Since last post: 2898 days
Last activity: 2896 days

#1 Posted on | Instant Rating: 9.85
Trouble is spelled in the `02 with a capital M-U-L-[-D-O-O-M-S-T-O-N-E-]. He should be coming over any minute and I`m assuming he will bring the Steel Reserve to supplement the Day Before Payday PBR that I`ma drinking now. Our wives are pregnant so they are asleep by 8:15 so we are bored, gelded and looking for booze. Shartan Pro called me yesterday and told that he had seen the spoilers for this episode and he said it sucked a gargantuam shlong but I told him to save his spoilers. A man- A REAL MAN- has to sit in front of the TV and watch the sewage spewforth into his little den if he is going to write a true Workrate Report. I AM A MAN!

WHAT WORKED-

- I need to check out this UPN line up. I seems like there will be some talking to the hand. There will be the sharing of too much information. QUOTH THE MUL[DOOMSTONE]: ``I just need to catch up on my MARTIN reruns.``

- Lance Storm gets served up to HHH. HHH looks very apelike tonight before Lance shows up- but more like he was drawn by Keith Giffen aping Jack Kirby. Lance throws funny punches- not bad- just funny, a sort of Canadian parody of Barry Windham`s elaborate punches. SCTV was from Canada and everything- so there is a precedent. Yes, there is. There was a downside from the weak sister of the Yuji Yasuraoka-Lance Storm WAR Junior Heavyweight Tagteam: His elbows showed a week of daylight. His kicks take three edits and they still suck. HHH bleeds for no apparent reason, which I love. This was your basic guy getting in lots of offense in early because you know his opponent going over, but then they throw ya a curve! and did a nice job of doing a couple nearfalls and an actual submission on HHH to keep this from being a squash. HHH`s selling of an assbeating the last three weeks has been pretty beautiful. Blood in the first match is always a plus- FUCK THE POLICE!

- Angle with the wig was fabulous. If he had Paul Jones as a manager and became a lovable old Nazi, it would be the ``It is not a vig`` Baron Von Raschke angle- re-created! Micheal Cole is perfectly fine as a wrestling announcer, but he would never top the Bob Caudill aghastness, ``Why Baron, of COURSE it`s a wig!`` Maven assumes the role of the venerable Caudill and it almost becomes interesting when Angle turns all bad ass on him but then you notice the wig so he can only go so Arn Andersen on him. He should have ripped Maven`s shoulder out and had him stretchered out. That would rule. Blood in the first match, stretcher job in the second. Quoth the Mul[DOOMSTONE]: ``Coal Miner`s Glove for the third match.`` Edge makes the save on Maven and Christian saves THE WIG~!.

- TEST is the best possible Brian Lee Ever! Orton is all jumpy and shoulderblocky. Stacy sucks on the stick. Yes. Yes, she does. Orton with the Psicosis bump makes up some awkward sequences which I would expect from a guy who is so new to the ring but the Orton roll-ups were downright fun. TEST`s Angel Wings were quite the 1/4 as good as Christopher Daniels` but what ya gonna do? Quoth the [mul]DOOMSTONE: ``Orton is a rich man`s AJ Styles! He needs to grow the fro like his pops.``

- HOT MALE ASS! FUCK YEAH, DADDY! Rico is teaming with Rikishi now- uh whoda thought? I can`t figure out who is hunkier- Billy or Chuck? Chuck has those dumb jock eyes that drive me crazy with buttery, spurty love. It seems like there is trouble in the House Of Bunz. Then Jericho and Farooq interact after bumping into each other in the hallway. QUOTH THE MUL[DOOMSTONE]: ``What the fuck is this, the Larry Sanders Show?``

- Chavo is one of the two dozen people watching RAW. I love a company man. Shane Helms acts in a skit and it so much less than something you would see in the Rotary Club version of Guys and Dolls. QUOTH THE [MUL]DOOMSTONE: ``World`s worst Andy Dick.``

- Survivor? Winner? The Game? HHH does his badguy in a Chuck Norris movie style promo and LANCE~! comes out to get in his PROMO~! Lance says- and I quote, ``Triple HHH you were lucky oot there and Your Luck is aboot to run oot!`` Needless to say, me n MDS mutually wet our pants with laughter. Those Canadian accents are COMEDY GOLD! Oh fuck all of you, like you wouldn`t make fun of my Southern accent... THEN THEY FUCKING RESHOW IT! AWWWWESOMMMME! I`m ABOOT to lose a kidney laughing here. Let me now move this to the WORKED column.

- Chavo and Shane Hurricane Helms had a good little match. Full Worldwide point. Chavo whipped out the K-Driller variation. Shane with the nice punches and clothesline and then the Buff Blockbuster for the pin. Two whole minutes of hard-hitting Cruiserweight action!

- Jericho being baffled by being stuck in the ring with the Nouvelle Fred Ottman is completely understandable. Jericho walks to the ring and you can SMELL the sweet sweet scent of Tenta- as the world`s strongest man can`t be far behind. Mark Henry`s theme music sounds like a Nazereth song that isn`t ``Hair Of The Dog``. Like one of those shitty songs on Loud And Proud. Jericho eats a lot of offense and makes it look all fabulous. He actually does a Randy Mulkey versus Warlord match up to the cool looking full through the ropes Big Bossman Memphis Sit On You Thingy. Then it became Jericho doing his best late era Funklike sell of the posting. The finish made Jericho look like shit. HHH fought like a motherfucker despite his HitC injuries while Jericho has trouble putting away the fatter version of Ice Train. What the fuck? It was an okay little match for what it was. Yes it was.

WHAT DIDN`T WORK-

- Edge and Maven - FROM CHARLOTTESVILE!... I had a woman from C`ville break my heart once so I`ve automatically decided this will not work. Christian comes out and me and MDS rock out to the riff. It is so W*A*S*P 1988. Angle looks like Rick Steiner with the wig and the headgear so this is REALLY not working just through muscle memory of me doing Steiner matches for Nitro Workrate Reports. Christian`s punches are fun. Angle is actually punching like Steiner in this. We need to deeply lose the wig. He`s losing his awesomeness. Edge throws the Lugertacular clothesline and then hits Locomotion High Back Body Drops? The fake crowd was grooving to the spunkiness of Maven and I was also digging it. Angle takes the bump that Steiner would never even contemplate taking so he erases all the other shit i said about him. If Maven wasn`t from Charlottesville- SHE BROKE MY FUCKIN` HEART!- and Angle didn`t scare me with the approximating Rick Steiner, this would have worked perfectly fine. BUT THE TRUTH IS THE TRUTH AND I AM A MAN!


- Divas: Tropical Pleasures- for guys who will jack off to anything...

- The teasing! The Comedy Skits! Kurt Angle bald! Then Test secretly calling Stacy a whore and then insinuating that he will be trying to fuck her- right there on camera! DOESN`T MR. MCMAHON WATCH THIS SHOW? Wow, THAT`S ENTERTAINMENT. IF I BLEW IT OUT OF MY ASS~!~! WOW!

- Rikishi comes out and so there is always hope that Chuck and Billy will have their tights around their ankles- writhing on the mat in their thongs, oiled up and helpless. D-Von sucks on the stick but he`s fine in the ring. Rikishi no-sells the DDT and he is losing vaunted Worldwide points by the second. The crowd is ready for the Rikishi fecal spray but their is shenanigans afoot. Deacon Batista kicks like Syd Eudy. MDS sez he kicks like Dirty White Girl. Doomstone is so old school. My insult hides it`s head in shame. The thing about Rico talking to Billy and Chuck about double crossing Rikishi is that it would seem like they are assuming that nobody tells Rikishi what happens on Smackdown. God, are ratings THAT bad that they can do what ever they want on camera, knowing that word will never get around because nobody is actually watching anymore?

- Stacy shoves her pussy right into the screen and I feel the urge to pull out my ones. Strip joints suck. You`re around a buncha sweaty fat guys who can`t actually get any TANG~! so they are paying a surrogate to NOT fuck them. HEY! That sounds like the WWE! Quoth the [mul]DOOMSTONE: ``BRA AND PANTIES MATCH!``

- I thought Undertaker was RAW BRAND~!~! WOW~! He`s on SMECKDURN! I am torqued! Undertaker hops on the stick and sounds like Gregg Almond after that solo album with the ``show you my tattoo`` line in it. QUOTH THE [MUL]DOOMSTONE: ``Undertaker might steal your diamonds but he`ll bring you back some gold.``

- SPOILER! SPOILER! SPOILER! Hogan didn`t retire. And he didn`t retire FOR FOURTEEN MINUTES.


THERE YOU HAVE IT.

DEAN RASMUSSEN.


---

YES, I AM DEAN.




Promote this thread!
BDC
Chourico



Since: 26.1.02
From: Falls Church, VA

Since last post: 6073 days
Last activity: 5529 days

#2 Posted on
I don't even know what to say about that workrate report. To each their own, I guess.

Top story:

Hogan's non-retirement. There's a lot of complaining that Hogan didn't actually retire, that we have to suffer through a program with Vince...but unless you are a complete idiot, you had to know that a Hogan vs. McMahon feud was going to happen. Not only did Hogan specifically mention the feud on the various shows he did pimping himself to get back in the WWF, but it's tailor-made based on wrestling history. So to those upset about it happening, you're dopes for not preparing yourselves.

Secondly, for those upset Hogan didn't actually retire...c'mon. Did you actually expect that too? Look on the upside, though. He's not contending for the title, he probably won't ever have a serious run with the belt again. The WWF did what I think was the best storyline thing to do in keeping Hogan around. He WANTS to quit, but the Boss won't let him. That's fantastic, in my opinion. First, it now becomes a case where we (the proverbial we, as fans) can't be upset that Hogan is hanging around when its obvious he can't go anymore--Vince is making him! Just when Hogan thought he was out...they pulled him back in. I think that's the absolute best way to market Hogan. The reluctant warrior.

I don't know if it will draw. I think its obvious Hogan wins the penultimate matchup, so they have to drag it out. Hogan vs. any number of Vince lackies...I say keep feuding with midcard McMahon henchmen until Wrestlemania X-9 with Hogan finally getting his hands on McMahon.

Other news:
1)Whoa whoa whoa. Lance Storm decimates Triple H, the ref gets PUSHED, no DQ, Storm LOSES(?!), and Michael Cole blames STORM(?!) for making a mistake? Since when can Triple H push a ref and not get a DQ? Why didn't anyone actually acknowledge that he cheated????? Otherwise, it was a solid match.

2)Once again, Kurt Angle is a god.

3)I like Maven. He's going to be a good one. He has natural charisma...and honestly, I see shades of The Rock. Now, obviously, hardly anyone touches The Rock on charisma, and I'd put him miles ahead of Maven...but the crowd naturally wants to like Maven, just like they want to like The Rock, and that's pretty special.

4)D-Von!!!! GET RID OF THE WHITE BOOTS!

5)I thought the Orton/Test match was another good one, and I loved the counter sequence right into the Roll the Dice that "ooohed" the crowd. Sweet match.

6)Why doesn't Gregory Helms work for Raw or WWF magazine? I get why he works for the "Daily Globe" but the WWF usually never fails to take an opportunity to pimp out other products...and that seems like such a natural choice.

Also, teach the guy how to friggin' talk. Not talk like...cut a promo. Talk like...English. I cannot understand the man.

Notes to Michael Cole:

1)Lance Storm didn't make a mistake, ok??? Triple H cheated!! Why isn't Triple H a jerk, you dope??

2)Gotta give you credit, though, on the question you asked Stacy. "What exactly do you do for Mr. McMahon anyway?" First time you've said something, and my response was...yeah, I'd actually like to hear what her answer is. Too bad it was "............" as she stared vacantly into space.

BDC

(edited by BDC on 23.5.02 2113)
---
It's a miracle!
spf
Scrapple



Since: 2.1.02
From: The Las Vegas of Canada

Since last post: 1232 days
Last activity: 107 days

#3 Posted on
Thank you Dean. That report was far more palatable than actually attempting to watch that dreck straight through. Heck, you made the Jericho vs. Henry match seem fun, even though the 25 sec of it that I saw as I flipped were enough to make me cry in pain and suffering.

Sadly nothing tonight on SD! could touch either the manly performance put in by (unnamed person on TE! so as not to spoil it for anyone) and the kickass celebrity Deathmatch survivor episode. It was however better than Cher dressed 50's era Elvis.


---

"You used it to shove your miserable daughter down our throats week in and week out...not anymore!" - Ric Flair gives me hope, Raw 3/18/02

"I thought it was cool how HHH just tossed Jericho out of the ring and made him vanish, possibly into another dimension, at the end of the match." - Dr. Unlikely says the funniest thing I've ever read on Wienerville
BigDaddyLoco
Scrapple



Since: 2.1.02

Since last post: 121 days
Last activity: 120 days

#4 Posted on
---

Stacy shoves her pussy right into the screen

---


Now that's the kind of insight that brings me back to the workrate report time and time again.


---

- SPOILER! SPOILER! SPOILER! Hogan didn`t retire. And he didn`t retire FOR FOURTEEN MINUTES.

---


Mainevent interviews...you gotta love 'em?






(edited by BigDaddyLoco on 24.5.02 0318)
---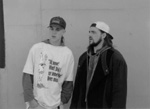 Net Hack Slasher
Banger



Since: 6.1.02
From: Outer reaches of your mind

Since last post: 5196 days
Last activity: 3616 days

#5 Posted on
I thought this was a real good show, the first hour flew by (which is a good sign) stalled a little but still decent enough. Cole commentary is more brutal then usual

-Trish clips made it on the theme music, are they going add and delete everytime a champ wins or loses a title, Personally I never complain, see some extra Trish even for a milisecond is a good thing.

- HHH v. Storm - Good match, I'm not a fan of both guys. But they did a real good match. H played out that he's not 100%, Storms offense looked more solid and sharper then usual, and Trips sold it well. Nice springboard clothesline from Storm... After his victory Trips left the ring like he was about to vomit and sick, which is maybe something he should have done after Hell in the Cell instead of doing his steriod pose.
-COLE idiot comments saying Storm is making a mistake while he was waiting for the ref to move... and while Tazz is trying to put Storm over for having a great game plan, Cole felt the need to shout him down wiht "WHAT ABOUT TRIPLE H" yea like he doesn't get put over and mentioned enough

Test v. Orton - Start off bad with seeing Tazz (but not his hands) while looking at Stacy table dance and he said something about unzipping... Test once again why he's the most inconsistent wrestler in the WWF, this match was great. Test work with Ortan well, Ortans mat and some areals are sweet, and a real nice dropkick (him and Storm are 1 and 2 on my list of dropkicks). Kick ass finisher by Test. Was Stacy's mic even on.

Angle/Christian v. Edge/Maven - Angle is the best thing ever, he's easily got my vote for RSP-W, he's amazing, the wig thing was too funny, I couldn't stop laughing.... Great match again, even Maven kept up with the other 3. And some real good lines by Tazz about Angles bush
-COLE idiot comment : All four of these guys watched Hogan growing up... Umm isn't Angle's shoot never a wrestling fan and his character was always Olympic hero and came to WWF because he's just that good an athlete.

Dvon v. Rikishi - Well like I said the first hour was great. Well less said about this the better.

Hurricane v. Chavo - pretty paint by numbers crusier match. Hurricane's fun to watch and gets a reaction, chavo is the first half of that statment. nice finisher.

Jericho v. Henry - This was another surprisingly good match, Jericho was being knocked around pretty hard but if he is playing up HITC injuries that's fine, he seems to be outspeeding Henry atleast, Henry actually looked decent... I marked for that sliding down Jerichos back while his throat was on the ropes, that might have been spot of the night.

Backstage stuff :Henry called Jericho "sugar britches" and that he has a pretty face and it's really too bad he has to mess it up?... Acutally this is the best thing Henry has done, big scary black man giving out strange vibes to small little white guys is much better then big man bending things. Go that way and I might get into Big Henry... Hurricane backstage is always I good few minutes.

Line of the night: Tazz on Angles Hair "I should ask my landscaper if he could put one of those bushes in my driveway

sign of the night " a really cheesy "red, white and bald" but the best thing about the sign is the horrible drawings of Edge with huge scissors cutting and a bald Angle...LOL

I thought the show in ring was really good, with only one real bad match and one average, and the rest went as I expected or even above





---

I don't get it, everyone loves rats, but they don't want to drink the rats milk?
pieman
As young as
he feels



Since: 11.12.01
From: China, Maine

Since last post: 13 days
Last activity: 4 days


ICQ:
#6 Posted on | Instant Rating: 8.21
Once again, DEAN brings the workrate. I must say that reading about DEAN watching Smackdown is better than actually watching the show.

And what?? DEAN has number 3 on the way?? Hope you got the minivan fired up, you will need it. The third one brings you from man-to-man defense into the zone world, and you're gonna lose, my friend. The kids will always win!


---

He's Rolie Polie Olie - and in his world of curves and curls, he's the swellest kid around.
DEAN RASMUSSEN
He is DEAN



Since: 11.12.01
From: Richmond, Va, U-S-A!

Since last post: 2898 days
Last activity: 2896 days

#7 Posted on | Instant Rating: 9.85
Originally posted by pieman

---

Once again, DEAN brings the workrate. I must say that reading about DEAN watching Smackdown is better than actually watching the show.

And what?? DEAN has number 3 on the way?? Hope you got the minivan fired up, you will need it. The third one brings you from man-to-man defense into the zone world, and you're gonna lose, my friend. The kids will always win!

---


-----
DR: I'm working on the Prevent Defense already. It doesn't bode well for me ever sleeping again.

DEAN.


---

YES, I AM DEAN.