used2bcool
Bockwurst



Since: 5.11.08
From: Lake Forest, IL

Since last post: 2 days
Last activity: 12 min.

#1 Posted on | Instant Rating: 4.85
Recap for WWE SmackDown, 4.16.2010, which emanates from London, England.

Chris Jericho opens the show for us, and he ain't happy. The Hoff made an Orton/Swagger match for the Big Gold Belt at Extreme Rules. Jericho says Orton is on Raw and the World Title should be exclusive to SmackDown. He's actually right, you know. He says it's the title that he brought to prominence and glory because he's the greatest of this or any other generation. "Do you understand what I'm saying to you right now?" I love that. Jericho has a solution too: 1. Teddy Long, being an "incompetent buffoon" should resign, and 2. Ensure that Jericho faces the winner of Orton/Swagger as soon as that match is over. Works for me. Edge comes out to agree with him, momentarily. Edge says the title should stay on SD. He says Jericho deserves a rematch and a swift kick to the cobblers. Edge says that if Jericho truly cares for the show, he'd give up his rematch clause because after all the spears he's eaten, he's in no shape to compete with either Swagger or Orton. Edge claims he can beat either of them and we have a faceoff. Teddy Long is out now. Teddy tells Jericho to stop hating on him, but Jericho tells him to do his job properly. Score one for Jericho. Long grants him his rematch tonight, and makes it a triple threat involving Edge. Jericho just got screwed and he's supposed to be the heel? If they're serious about Swagger/Orton, then all of this was meaningless because there's no way Swagger loses the match. But hopefully it'll be an entertaining contest.

And now it's time for my favorite entrance music on SmackDown! Drew McIntyre heads down to the ring to wonder why people hate him. It could be because he's young and handsome. Or it could be because he's the Intercontinental champion. Or it could be because he's the chosen one. In any case, they don't like him and he don't like them. That promo leads us to...

Match 1: Drew McIntyre over Kane via DQ by Matt Hardy-ference in 3 minutes. The finish was one of the lamest DQs you'll ever see - Matt got DQ'd for rolling Drew back into the ring. Kane was less than pleased and Drew and Matt both got to eat chokeslams as a result.

Jack Swagger is in Teddy Long's office to whine about the "most unfair decision you've ever made." Teddy says that if Swagger has any plans for holding onto the title for any length of time, he'd better get used to Long's rulings. I almost feel sympathy for the heels.

Dolph Ziggler comes out to apologize to Josh Matthews for choking him out. Of course, Long forced him to do that. He says "from the bottom of my heart, from the deepest depths of my soul, blah blah blah, I sincerely and humbly apologize to Josh Matthews." Nice. R-Truth comes out to call bullshit and tells him that he's about to find out that truth hurts. God, what's with Truth and his catchphrases?

Match 2: Dolph Ziggler over R-Truth via Sleeper in 2 minutes. Terrible, terrible match, about 1 minute of which was that sleeperhold.

Match 3, Non-title: Michelle McCool over Mickie James via Big Boot after Layla distraction in 4 minutes. What does it say for tonight's show that is this is both the longest and the best match of the night to this point? Postmatch, LayCool put the boots to Mickie but Beth Phoenix makes the save and chases the heels out to the crowd.

EDIT: In the 411 comments, they're kicking up a storm saying that the only reason the Divas suck so much is because they get no time, and when they do get time they can put on good stuff, like they did today. While that may be true, the crowd was largely apathetic to this match. And this isn't a match with "two random bitches going at it," but rather a match with two ladies with a lot of history. What do you guys think?

Backstage, Luke Gallows exchanges pleasantries with Darren Young, saying he's gonna beat him up and shave him bald once he gets the chance. Young asks him how it felt losing to a rookie. CM Punk shows up on time to break this up and says if they want to fight, they can do it out in the ring. Well, that would certainly be counterproductive for Punk.

The Miz is on commentary for our six-man tag, which instantly makes it better, I feel.

Match 4, Six-Man Tag: Rey Mysterio and the Hart Dynasty over CM Punk, Luke Gallows, and Darren Young via Running Powerslam (Smith on Punk) in 14 minutes. Excellent match, especially since the Hart Dynasty was the featured attraction here. Miz was excellent on commentary, as expected.

Chris Jericho talks up Wade Barrett backstatge. He says that when that opportunity comes, Barrett must be ready to seize it, take advantage of it. Just like Jericho is doing tonight. Jericho promises to win his lucky seventh title. Barrett confesses to being in awe of Jericho's presence. "You should be" - Jericho. Gold.

Match 5: JTG over Caylen Croft via (something like a neckbreaker) in 3 minutes. Decent enough match. I have no idea what that move is called. It could be the Shout Out or the Box Cutter. Post match, Shad attacks and momentarily gets the better of JTG, but JTG returns the favor with a Super Mug Shot! He dumps Shad and stands tall.

Edge is with Josh Matthews, and says he can relate to how Swagger became World Champ, because he's done it too. He says he's walking out World Champ tonight.

Match 6, World Title Triple Threat: Jack Swagger over Chris Jericho and Edge when he pinned Jericho after Edge's Spear in 16 minutes. Fantastic, PPV-quality match right here, which was smartly paced so that the commercials didn't hurt the flow of the match too much. Swagger gets the clean victory that showcased both his toughness and resourcefulness. A great way to close the show. Post match, Swagger nails Edge with the Doctorbomb and Jericho does a number on his achilles tendon with the steps. Edge is down and out and Jericho stands over him (in an exact opposite of the scenario that Edge painted in his opening promo).

- End Show.

Wrestling Counter: 42 minutes.

- The second show in a row where we got 42 minutes of wrestling! The first half of this show, however, was decidedly lackluster, but the second half picked up big time. The six-man tag and the main event are alone worth a thumbs up, and that's what we're going for here.



(edited by used2bcool on 17.4.10 1204)

---

Forfeit the game, before somebody else takes you outta the game, and puts your name to shame
Cover up your face, you can't run the race
The pace is too fast, you just won't last
- "Points Of Authority" - Linkin Park
Promote this thread!
Tyler Durden
Landjager



Since: 22.2.04
From: Frankfurt, Germany

Since last post: 1 day
Last activity: 19 hours

#2 Posted on | Instant Rating: 3.14
Miz is in a league of his own right now! He IS awesome!
The Game
Boudin rouge



Since: 5.5.09

Since last post: 413 days
Last activity: 413 days

#3 Posted on | Instant Rating: 1.98
The 6 man tag and the triple threat for the World Heavyweight Title definitely made Smackdown last night.

Still not a fan of either of the Dude Busters but what if Zack Ryder were to join and become their mentor or leader? I think he would fit well with that team, but perhaps I am just thinking non-sense here.

In terms of Drew McIntyre winning via DQ with Matt Hardy getting Drew back into the ring? Lame; that is the first time I have seen a DQ in that form but I assume Drew got the win to keep him back on the winning track.

Yeah, the match between R-Truth and Dolph Ziggler was bad but with Ziggler now winning decisively with the sleeper hold now, it makes me think that Dolph may be receiving another push but perhaps it is a little soon to tell.

I don't talk about Divas matches so onto the six man tag....

The Hart Dynasty w/ Rey Mysterio facing the SES was really good. Just a good, PPV quality match shown here as Rey Mysterio complimented The Hart Dynasty and the match continuously flowed. I did the like the brief backstage segment with Gallows and Darren Young before the match.

Another PPV quality match between Swagger, Jericho and Edge. I was thinking Swagger was going to keep the title but there were moments where one may think the title could have changed hands at any moment in the match. Jack Swagger gets a clean win by pinning Jericho after an Edge spear. I think Swagger needed a clean win to start making him look like a legitimate champion (and Swagger is looking like a good champion).

Overall not a bad Smackdown as the six man tag and the triple threat were solid matches that helped last night's episode.
Matt Tracker
Scrapple




Since: 8.5.03
From: North Carolina

Since last post: 52 min.
Last activity: 3 min.

#4 Posted on | Instant Rating: 7.00
Drew has finally started to develop a moveset. The rebound boot and knee neckbreaker are fine hits to set up the Future Shock. Speaking of improvements, that may well have been McCool's best showing yet.

JTG's singles win was diluted by the announcers who clearly didn't know what the end was supposed to be. They almost missed calling the pinfall.

Dolph's sleeper finisher will be good when it doesn't take so long to get the win. I approve of giving him a definitive edge, and if he becomes the roster's submission specialist, that's fine.


---

"To be the man, you gotta beat demands." -- The Lovely Mrs. Tracker
Psycho Penguin
Liverwurst



Since: 24.6.07
From: Greenacres FL

Since last post: 1507 days
Last activity: 1502 days


AIM:
Y!:
#5 Posted on | Instant Rating: 1.23
JTG's finisher was called the Shout Out the last I heard.


---


Still not a fan of either of the Dude Busters but what if Zack Ryder were to join and become their mentor or leader? I think he would fit well with that team, but perhaps I am just thinking non-sense here.

---


That would rule. Zack's former tag partner, Hawkins, was the leader of the Dude Busters in FCW for a few weeks.


---

http://www.gamefaqs.com/features/recognition/9471.html


http://www.runningondew.com


"I think that in five years, Orton is far more likely to be in Billy Gunn Land than being a major player in WWE." - Big Bad - 11/22/03
Captaincuba
Italian



Since: 25.10.05

Since last post: 265 days
Last activity: 139 days

#6 Posted on | Instant Rating: 3.79
Originally posted by Psycho Penguin

---

JTG's finisher was called the Shout Out the last I heard.



---


Still not a fan of either of the Dude Busters but what if Zack Ryder were to join and become their mentor or leader? I think he would fit well with that team, but perhaps I am just thinking non-sense here.

---



That would rule. Zack's former tag partner, Hawkins, was the leader of the Dude Busters in FCW for a few weeks.

---


Ryder's twitter wall is full of pics of him traveling with the Dudebusters...he refers to them as the Zakk Pack.

CC
kentish
Andouille



Since: 19.8.05
From: My Old Kentucky Home

Since last post: 2 days
Last activity: 21 hours

#7 Posted on | Instant Rating: 4.76
Nice win for Swagger. You can always count on Jericho to put a guy over. Now they seem to have booked themselves into a corner with Swagger/Orton. Swagger really could use another win over a top guy, but Orton is about as hot as anyone in the company right now. I smell a DQ.


---


"I like your Christ, I do not like your Christians. Your Christians are so unlike your Christ."

-- Mahatma Gandhi

Loosie
Boudin rouge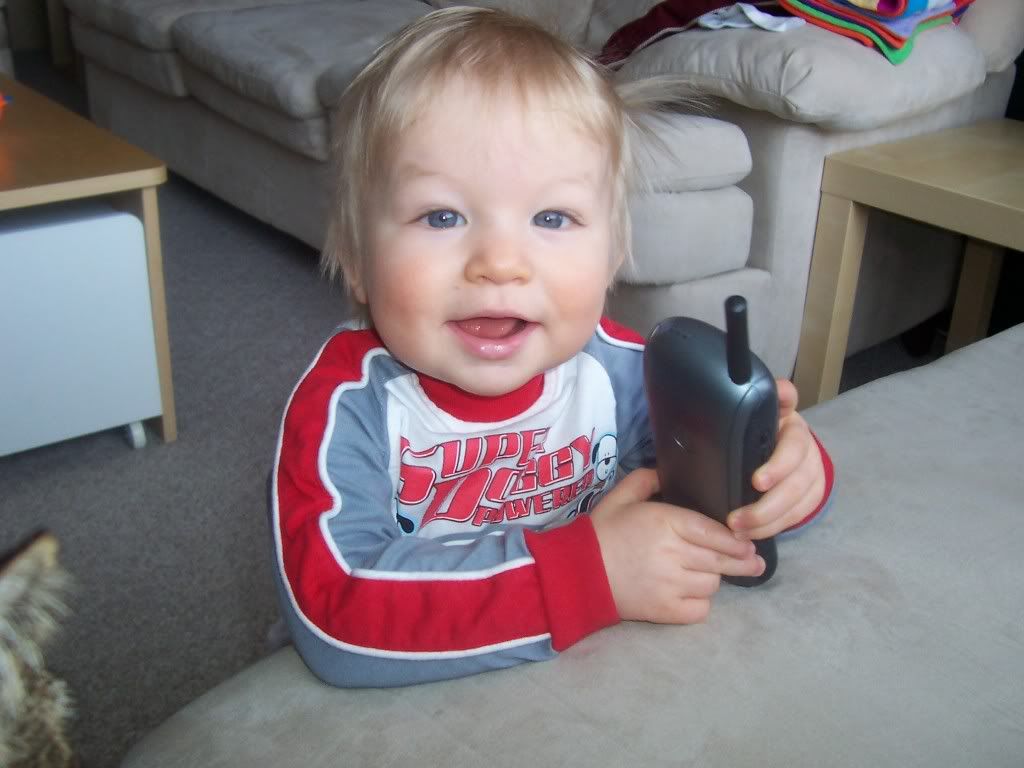 Since: 2.1.02
From: Kitchener, Ontario

Since last post: 1145 days
Last activity: 1027 days

#8 Posted on | Instant Rating: 8.00
I see them having Jericho maybe costing Orton the title and then Orton 'convienently' drafted to Smackdown. Then we can get an Orton/Jericho feud, and an Edge/Swagger feud.


---

Loosie.
Your friendly nieghbourhood Canadian.


---Under Construction---
This Is Not Spam