OMEGA
Lap cheong



Since: 18.6.02
From: North Cacalacky

Since last post: 3253 days
Last activity: 859 days

#1 Posted on | Instant Rating: 6.70
Well, this PPV sure looks... interesting. Haven't watched SmackDown in several weeks (due to work, not intentionally skipping the show (not that I really miss it)). However, looking at the card, it... well, it doesn't look well. Let's hope Angle/Cena and the Tag Title match do well. I'd also hope for them to give the cruiserweights 15-20 minutes, but I'll stick to obtainable goals.

Charlie Haas & Hardcore Holly d. Kenzo Suzuki & Rene Dupree in the Heat match. Much better than it had any right to be. They kept Haas & Dupree in basically the whole match, so yay for small favors. Ended with Holly pinning Suzuki after the Alabama Slam.

Eddie Guerrero & Rey Mysterio d. Bashams to win the Tag Titles: Good match. Started out slow, but got REAL good towards the end. There was a series of really complicated spots, but I don't think one of them was botched which is a testement to all four of these guys' abilities. Great near fall when Doug & Danny did the switcharoo and Eddie saw it. Eddie then went for the frogsplash, and Doug moved out of the way, but Eddie rolled through. Eddie then pretended he was hurt and rolled up Doug for a small-package. Ending came when Doug tossed Eddie the belt who tossed it to Danny. When the ref was disposing of the belt, Rey tossed Eddie the other belt, which he hit Danny with to get the pin.

Carlito taunted Teddy Long, saying that if he didn't sign Batista then he'd be out of a job. I love Carlito~!

Some rookie Diva competition between all the Diva-search rejects that they hired and nobody can tell apart is up next. Dawn & Torrie were on commentary, showing why they're not allowed to talk much. Actually, Dawn wasn't bad at acting jealous of the girls. I wish they'd give Dawn her old 'ditzy' character from ECW, as I remember her doing commentary on one of the PPVs along with Cyrus and Joey Styles and I thought she was hilarious. This was an evening gown competition. Crowd couldn't have cared less.

The Eddie/Booker 'Pulp Fiction' WrestleMania ad aired. I love these things. The 'Basic Instinct' one is my favorite so far, just becaue Christian is so great in it ("How about Sado-masochistic activity? ....... Just asking."). VIVA CHRISTIAN~!

Booker T d. Heidenreich via DQ: Heidenreich read a poem. The crowd chanted 'What?' throughout. I thought that chant was dead? Bad match. Heidenreich's selling is comically bad. Ending came when Heidenreich his Booker in the throat with a chair and was thus disqualified. Heidenreich then rolled Booker in the ring to pin him to get over the fact that he's crazy. He was actually pretty funny in the end, walking down the aisle claiming "I beat him. I'll beat you too. I beat everybody!"

Eddie Guerrero gave John Cena a pep-talk.

Chavo Guerrero won the Cruiserweight match: The rules were the same as the CW match from WrestleMania. Good, but horridly rushed. London & Funaki started out. Spike distracted Funaki, and London rolled him up for the pin, so we're guaranteed a new champion. Funaki superkicked Spike while the ref's back was turned, and London got the pin. Shannon Moore (who is now apparantly the 'Prince of Punk') was in next. London got the pin after a 450. Akio was in next. London had to sell like he'd been in there for 40 minutes, although the match was only at about the 7 minute mark at this point. Both London and Akio got knocked down. London made it to his feet right before 10 but Akio didn't so he was eliminated. I guess KOs count. Chavo tried to quickly pin Paul, but London got his second-wind. Chavo rolled up London, who reversed it, but was then reversed again and Chavo held on to the ropes and won the title. They put London over strong here. I just hope they follow through with it. However,the crowd was dead, and I fear that will add more feul to Vince's 'people don't care about small guys' fire.

WrestleMania re-call was the gimmick battle royal. "By the time the Sheik gets to the ring it'll be WrestleMania 38." God, I love Bobby Heenan. I was watching the Hall of Fame DVD earlier and he was just hilarious. Can they induct him every year?

More diva crap is up next. Specialty contest. One girl gave Torrie a massage, one told a bad joke (and got booed for it), one danced (badly), and the other bodyslammed Dawn Marie. Yep, all this action for only 35 bucks.

JBL called himself the almighty and the wrestling god. I like that gimmick.

Undertaker d. Luther Reigns: I actually missed most of this match, so I can't fairly comment. What I did see of it was exactly what you'd expect: Dull and bad. Undertaker won with a tombstone.

Teddy is still waiting for Batista.

They played the 'Basic Instinct' WrestleMania ad. YAY!

More Diva shit. They give these girls 20 minutes to do nothing and Undertaker/Luther 15 minutes to be boring, yet the cruiserweight guys get 8 minutes. I just don't understand that logic. Sign that the PTC got to WWE: Back in 1998 a swimsuit contest consisted of Jacqueline flashing the crowd and Sable wearing finger-paint. Nowadays, none of the girls even wore a thong. Just thought that was interesting. Fans live cheered for Joy & Michelle but didn't seem to give a damn about the other 2. Joy won with 65% of the online vote. Well, at least this is over.

John Cena d. Kurt Angle: Tremendous match. It's amazing that Angle is so broken down physically, yet can still go better than anyone. Cena won with the FU. Easily the best match of the show.

John Bradshaw Layfield d. Big Show: Okay, but not exactly good. Tons of blood. JBL actually sliced his arm when he was inspecting the barbed wire, so I guess it was real and not that rubber-tipped type that WCW always used. Big Show chokeslammed JBL from the top rope through the ring. Show then broke the chain and walked out the door. However, they announced JBL the winner. They then revealed that Bradshaw crawled through the hole in the ring and went under the ring to escape the cage. Creative finish. The Cabinet attacked Show, but Batista made the save. JBL tried to run away, but Cena caught him and FU'd him through some television equipment and he and Batista did a staredown. Good setup to WrestleMania.


---
The answer to WWE's financial problems...

Never 'Wiener of the Day', and is actually quite bitter about it.
Promote this thread!
hhhgamewmx7
Bockwurst



Since: 15.6.03
From: Eire

Since last post: 4578 days
Last activity: 4556 days

#2 Posted on | Instant Rating: 0.69
All round poor show, last two matches made is credible. Cena v. Angle was match of the night, Cena looked good but he was in the ring with the master after all, surprised no HBK run in. ME was dramatic, they are playin up the triple threat well so tomorrow nights pick will be a ''shock''.

Sign of the night- ''Ruck Cena''. And did anyone else see the No Mercy PPV transition right before Cena's intro? The tech guys must have got confused.


---
BigVitoMark
Lap cheong



Since: 10.8.02
From: Queen's University, Canada

Since last post: 4690 days
Last activity: 4599 days


ICQ:
#3 Posted on | Instant Rating: 3.12
The finish of the main event was clever, and there were a couple of bright spots, but overall the show was a letdown. The diva segments were all around bad, and didn't help the fact that the crowd was deader than dead through most of the show. Guerrero's antics were fun, and I was really pulling for Paul London, but the rest of the show was blah at best. Maybe it's the fact that the outcome was so obvious, but I didn't see in Cena/Angle what some (Meltzer and Keller both seem to have liked it) others did. It's like they're not even trying with these SD shows.


---
Screw Ricky
CANADIAN BULLDOG
Andouille



Since: 5.3.03
From: TORONTO

Since last post: 1858 days
Last activity: 1857 days


ICQ:
#4 Posted on | Instant Rating: 7.40
Well, let's see...

JBL vs. Big Show

VERY creative ending which didn't hurt Show and if anything, helped JBL carve out his reputation as a sneak. The Batista stuff was as expected, and fine besides. Easily the best match on the show, not that that's really saying much...

John Cena vs. Kurt Angle

Definitely a little underwhelming. Angle has just been slowly deteriorating while Cena's still not at "that level" yet. Not a terrible match, but a little on the long side.

Undertaker vs. Luther Reigns

A terrible match that was a little on the long side. Was Taker just kind of waiting for SHNITSKY and Heidenreich to attack at the end or something? He certainly stood there long enough...

Chavo vs. London vs. Misc.

Not a bad match. Hey, I admit I haven't watched Velocity in ages, but when did Shannon Moore become the lovechild of HBK and The Red Rooster? It's one thing to be a Matt Hardy follower, but Jeff Hardy? Anyways, London showed his stuff and hopefully, this sets up for a match at Mania (well, Heat at Mania).

Booker T vs. Heidenreich

I have no problem building Heidenreich up a little bit, but was that really their best attempt to do so? I mean, what the hell?

Eddie & Rey vs. Bashams

Nothing special at all, considering my two favorite SmackDown guys were involved. Are they going to still do the turn, or what? And if not, what happens at Mania. Eddie and Rey against Luther and Jindrak??

Overall, a pretty terrible show, even by SmackDown's lofty standards. Especially because going into it, the show sounded pretty cool....


---
The only Norway Out preview you need, plus new WrestelMania XXX1 commercials in the latest Inside The Ropes
Check out my Year-End Awards voting!!!
The official Canadian Bulldog Blog, Website, and Merchandise Center.

The Vile1
Lap cheong



Since: 4.9.02
From: California

Since last post: 3325 days
Last activity: 3057 days

#5 Posted on | Instant Rating: 3.29
This show's pretty indicative of how pointless and worthless PPV's are now. Making people pay for that DIVA crap and Heidenreich/Booker T, Reigns/Undertaker just sounds cruel.


---


"Don't compare my arm...to your cheap arm!"
-Edward Elric
Big Bad
Scrapple



Since: 4.1.02
From: Dorchester, Ontario

Since last post: 10 days
Last activity: 3 days

#6 Posted on | Instant Rating: 3.99
Now I'm really hoping they ditch the rumoured Eddie heel turn and have a Wrestlemania interpromotional tag match of Eddie/Rey vs. Jericho/Benoit. ~~~BOOYAH!


---

I'm interested in selling my youngest daughter into slavery as sanctioned in Exodus 21:7. She's a Georgetown sophomore, speaks fluent Italian, always cleared the table when it was her turn. What would a good price for her be? While thinking about that, can I ask another? My Chief of Staff Leo McGarry insists on working on the Sabbath. Exodus 35:2 clearly says he should be put to death. Am I morally obligated to kill him myself or is it okay to call the police? Here's one that's really important because we've got a lot of sports fans in this town: touching the skin of a dead pig makes one unclean. Leviticus 11:7. If they promise to wear gloves, can the Washington Redskins still play football? Can Notre Dame? Can West Point? Does the whole town really have to be together to stone my brother John for planting different crops side by side? Can I burn my mother in a small family gathering for wearing garments made from two different threads? Think about those questions, would you? One last thing: while you may be mistaking this for your monthly meeting of the Ignorant Tight-Ass Club, in this building, when the President stands, nobody sits." --- President Jed Bartlett, The West Wing
PsychoticMidget
Polska kielbasa




Since: 2.12.04
From: Detroit, MI

Since last post: 4434 days
Last activity: 4434 days

#7 Posted on | Instant Rating: 3.11
While everything except the tag match, Cena/Angle, and the main event was rather blah (even the cruiserweights) the WWE really hit a home run in getting across the main event storylines.

In Cena/Angle, not only did Cena's promo Thursday find itself put into effect but Eddy's promo during the PPV was realized as well. Cena didn't allow Angle's want to *hurt* him faze him, he didn't tap and stuck through, and it caused Angle to make his mistake (being too slow and eager to use that chain). Then, Cena's hunger and drive was the impetus behind that crazed tackle into the turnbuckle that sent Angle way off guard and set up for the FU finish. Good stuff.

As for the main event, no finish and I do mean *no finish* will ever be more creative, yet utterly logical or funnier than JBL winning by crawling through the hole Big Show made by chokeslamming him. GOLD.


---

We're the middle children of history...no purpose or place. We have no Great War, no Great Depression. Our great war, our defining crucible, is a spiritual war.
Freeway
Scrapple



Since: 3.1.02
From: Calgary

Since last post: 1617 days
Last activity: 1305 days

#8 Posted on | Instant Rating: 5.63
Originally posted by PsychoticMidget

---

As for the main event, no finish and I do mean *no finish* will ever be more creative, yet utterly logical or funnier than JBL winning by crawling through the hole Big Show made by chokeslamming him. GOLD.

---


St. Valentine's Day Massacre. Big Show makes his WWF debut by interrupting the Stone Cold/Vince McMahon Steel Cage Match. Show beats the hell out of Austin, then tosses him at the cage...which breaks, sending Austin tumbling to the floor for the win.


---

DVDs; Blog
~New Our Lady Peace album "Vampires" this March~
JST
Toulouse



Since: 20.1.02
From: Quebec City, CAN

Since last post: 106 days
Last activity: 5 days

#9 Posted on | Instant Rating: 3.13
Originally posted by hhhgamewmx7

---

Sign of the night- ''Ruck Cena''

---


The joke would've actually had worked better as "Cuck Fena".

(edited by CRZ on 20.2.12 1455)

---



Canadian Pride
BOSsportsfan34
Pepperoni



Since: 2.1.03
From: MA

Since last post: 793 days
Last activity: 124 days

#10 Posted on | Instant Rating: 3.33
Outside of Reigns/Taker (HORRIBLE) and most of the diva stuff (although any excuse to put Joy on TV is fine by me
), I thought the show was decent overall. But what's up with Paul London stealing the Ultimate Warrior's ring attire?


---
Isiah's Finest
TheMASKEDComputerGeek
Chourico



Since: 7.1.02
From: Franklin, Wisconsin

Since last post: 492 days
Last activity: 264 days

#11 Posted on | Instant Rating: 3.94
Originally posted by JST

---

Originally posted by hhhgamewmx7

---

Sign of the night- ''Ruck Cena''

---



The joke would've actually had worked better as "Cuck Fena".

---


I didn't see the fan in question, so I may be giving them entirely too much credit, but they might have done it because that "Cuck Fena" sign has been done before whereas this one seems to be making fun of the fact that Cena is so hardcore that he uses pussified slang to substitute for cuss words more than anything.


---

Let's skip stones!
- David Wain

[html]www.getofftheshed.net/td2
JOIN THE REVOLUTION!!!
Pimpstress
Tocino



Since: 17.5.04
From: Philadelphia, PA

Since last post: 3918 days
Last activity: 3828 days

#12 Posted on | Instant Rating: 3.78
Chavo Guerrero is now the Cruiserweight champ again? Damn, I hate Chavo. He is the poster child for nepotism. He sucks. Of all of the talented Cruiserweights they have in the WWE, Chavo had to take the belt. Ugh. I was hoping Paul London would have a crack at it or they'd let Funaki hold onto it for a bit longer.

With Chavo holding the belt again, it just gives more creedence to Vince's hope that people won't give a shit about the Cruiser division. He sucks on the mic and in the ring, too. He doesn't even have Eddy or Chavo Classic around to buffer the poor mic skills. Blah.

Texas Kelly
Lap cheong



Since: 3.1.02
From: FOREST HILLS CONTROLS THE UNIVERSE

Since last post: 236 days
Last activity: 54 days


ICQ:
#13 Posted on | Instant Rating: 2.75
(Crossposted from my new blog, a bunch of incoherent nonsense.)

The Good: As much as the audience should "know" better regarding where Batista is going to end up at Wrestlemania, the WWE has actually done a pretty good job so far in building up a JBL/Batista/Cena three-way to the point where the fans could believe it's a possibility, and the ending of the cage match played perfectly into that. Cena put forth another good effort (but he was working with a Holy Trinity member, so that's to be expected). They made the right decision in the tag title match, and I don't mean the switch - half the IWC was predicting an Eddie turn, and thank God it didn't pan out (the man is still as over as a face as one can be). And damn, my boy Carlito continues to play the dick heel role to a T. As I've said many times, though, this is one feud he needs to lose for now - Theodore Long is doing a bang-up job character-wise as Smackdown GM, and they really need stability at the position. The way Carlito gets his revenge? By exercising his rematch clause and getting the U.S. title back, probably at Judgment Day.

The Bad: Undertaker continues to be the useless sack of shit that he is, so much so that the crowd couldn't have given a crap about him tonight. That's what happens when the end result is as obvious as it was. He's at the point HHH was at 2 1/2 years ago where jobbing will actually help maintain his heat but he's too stubborn to consider it. Heidenreich continues to be equally useless - he's not even worth the DQ loss in my mind, just job him clean already. And while I love Joy Giovanni (and have always preferred her to Christy), all the Diva nonsense was a complete waste of time.

The Ugly: OMEGA said it best:
Originally posted by OMEGA

---

They give these girls 20 minutes to do nothing and Undertaker/Luther 15 minutes to be boring, yet the cruiserweight guys get 8 minutes. I just don't understand that logic.

---
Neither do I, dude. I hope Paul London is given a legitimate shot after this instead of being condemned back to Velocity again, but somehow I don't think that will happen. Let's just call it past history.

Angle/Cena was the only match that one could justify buying the show for, and it wasn't an MOTYC or anything, so call it thumbs leaning down. Hope persists, though...

(edited by Texas Kelly on 21.2.05 1135)

---

Stablewars Championship Wrestling
The Means Are Everything!
See Net Hack Slasher's smark/net attack Advisory System in action:
read a bunch of incoherent nonsense
asteroidboy
Andouille



Since: 22.1.02
From: Texas

Since last post: 2742 days
Last activity: 1650 days

#14 Posted on | Instant Rating: 4.91

What a pile of shit.

I paid $35 for a chokeslam-through-the-ring spot and a two-second Batista run-in?

And let's try to not make the Cena/Angle match more than what it was. I love Angle, but he's done. Every bump, I cringed and hoped that he wasn't going to end up paralyzed on live TV. And if Batista chooses to go to Smackdown, what did Cena actually win?

Let's see, what else... a diva contest featuring high school assembly-quality acting that made the original on RAW look like Miss America, the worst promo by Eddie Guerrero ever and Heidenreich reading a poem that was just embarrassing.

Undertaker looks like Bela Lugosi and he's had that match so many times that they should be ashamed to charge for it. And equally shameful was booking a TV ending to the Heidenreich/Booker match.

Cruiserweight stuff was okay. Everything else was excrement that we've been conditioned to think is decent.

(edited by asteroidboy on 21.2.05 1121)

---

-- Asteroid Boy

Now on 411


Wiener of the day: 23.7.02, 3.12.03

"If you want me to watch the shows, buy tickets when you come to town, buy t-shirts, and pay for a PPV every three days, you bet your ass I'm going to hard to impress. And when you give me stuff that blows and then tell me I don't get a vote on sharing that opinion, I'm going to tell you to go catch an STD." - Hogan's My Dad

"My brother saw the Undertaker walking through an airport." - Rex
"Was he no-selling?" - Me


StaggerLee
Scrapple



Since: 3.10.02
From: Right side of the tracks

Since last post: 5 days
Last activity: 1 day

#15 Posted on | Instant Rating: 2.00
Originally posted by asteroidboy

---

And if Batista chooses to go to Smackdown, what did Cena actually win?

---


A shot at HHH?
Craigerson
Cotechino



Since: 4.8.03
From: Maryland

Since last post: 4370 days
Last activity: 4368 days

#16 Posted on
Originally posted by StaggerLee

---

Originally posted by asteroidboy

---

And if Batista chooses to go to Smackdown, what did Cena actually win?

---



A shot at HHH?

---


This has already been explained:

http://www.wwe.com/shows/smackdown/smackdown/history/20050203_sd_results.jsp
"SmackDown! General Manager Theodore Long announced a special 8-man No. 1 Contender Tournament to determine who the WWE Champion will face at WrestleMania 21.

Of course, Big Show and current WWE Champion JBL still have the painful matter of their Barbed Wire Steel Cage Match at No Way Out on Feb. 20. Long also said that if RAW Superstar and Royal Rumble winner Batista decided to jump to SmackDown!, there would be a Triple Threat Match at WrestleMania 21."


hhhgamewmx7
Bockwurst



Since: 15.6.03
From: Eire

Since last post: 4578 days
Last activity: 4556 days

#17 Posted on | Instant Rating: 0.69
Concerning the sign again, i think the ''Ruck Cena'' one would have gotten accross better because we're used to the ''Ruck Fules'' stuff.

And as the crusierweights getting 8 minutes as opposed to Taker/Luther gettin 20, i guess management knew that the fans don't care about the cruisers (and rightly so because we barely see them) while we do see Taker and Luther often therefore caring for there characters more. The crusisers definetley had better action but the crowd just didn't care about the characters, if that was Jeff Hardy doin a 450 splash the pop would have been 10 times bigger then the London splash. It's a vicious circle with the cruisers unfortunatley.


---
oldschoolhero
Knackwurst



Since: 2.1.02
From: nWo Country

Since last post: 3299 days
Last activity: 3233 days

#18 Posted on | Instant Rating: 6.17
It's not a vicious circle at all. It's one that's easily repaired by giving the cruisers a little time on the weekly shows to, y'know, get over. When was the last ten-minute-plus cruiser match in WWE? I can't think of one in recent memory. Now go back and count the ten-minute matches on SmackDown since...oh, August last year. Would it have been so hard to give a few of those slots to a cruiser match?


---
"That Squirrel Can Waterski!"
hhhgamewmx7
Bockwurst



Since: 15.6.03
From: Eire

Since last post: 4578 days
Last activity: 4556 days

#19 Posted on | Instant Rating: 0.69
Well what if WWE give them 10 mins and the crowd don't react? They are hardly gonna give them another 10 the next week.


---
OlFuzzyBastard
Knackwurst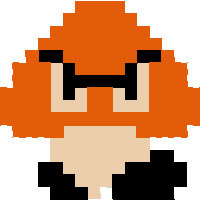 Since: 28.4.02
From: Pittsburgh, PA

Since last post: 377 days
Last activity: 353 days

#20 Posted on | Instant Rating: 5.51
Originally posted by Big Bad

---

Now I'm really hoping they ditch the rumoured Eddie heel turn and have a Wrestlemania interpromotional tag match of Eddie/Rey vs. Jericho/Benoit. ~~~BOOYAH!

---


Hell, why not stick Edge and Christian together and throw the returning Dudleyz and a ladder or two in there while you're at it. It's not like any of these guys look like they've got anything better lined up, and that one match sure as hell would sell the PPV for me.


---
"Take away the right to say fuck and you take away the right to say fuck the government."
-----Lenny Bruce
Pages: 1 2 Next