BrewGuy
Kolbasz




Since: 2.1.02
From: Pickering, Ontario

Since last post: 1823 days
Last activity: 362 days


ICQ:
#1 Posted on | Instant Rating: 7.79
It's all about opportunity, peeps. When interest in a PPV is at an all-time low, then more people are going to be looking for a recap. SO, what better way to make my long-awaited (by at least 3 people - they told me so!) return to the PPV recap ring, even if I am nothing but an Internet wannabe. I've always wanted to be an Internet, and one day, if I work hard enough, and maybe insult some minorities along the way, I think I can do it. Live the dream!

WARNING: Authorized Interception of this show means you're DUMB - why would you break the law to get THIS show?!

Preshow-vignette is better than anything that's built up this show in the last 4 weeks. They should have just played that and saved themselves 4 weeks of TV time.

BOOM BOOM UNDEAD BOOM PYRO we are LIVE in Los Angeles ready for Judgement Day!

Tag-Team Match
REY MYSTERIO and ROB VAN DAM
vs.
THE DUDLEY BOYS

For the record, I predicted this would be the curtain jerker as soon as I heard the match was made. This does not bode well. Here's Hugo Savinovich and Carlos Cabrera to speak Spanish for us! Dudley Pyro is GONE, because they're BAD, and because they're gonna need to cut costs if their buildups continue to be this bad. Bubba talks some smack to Tazz, Bubba and RVD will start and we're underway!

flying kicks by RVD to show he can do flying kicks - Bubba talk to the ref so DVon can sneak in for the cheap shot and take over completely, sans tag. Shots to the head, head to the turnbuckle, RVD fires back with the weakest rights ever, and DVon rams him into Bubba's boot. Tag to Bubba. Right hands and forearms and a "come on RVD" follow. Bubba talks smack to the ref 'cause he's good at it, and we have to have SOMETHING entertaining on this show. Irish whip, back body drop NO RVD flips over, spinning heel kick drops Bubba. Dropkick! kick to the corner, somersault in, monkey flip out! DVon runs in for a back body drop and Bubba EATS a side kick and TIIMMMBERRRRs down to the canvas. Bubba rules, and you should pay more attention to him. Bubba rolls to the outside to recover, but RVD decides to run of the ropes and catch him with a somersault plancha over the top! Mysterio off the top with a high cross body on DVon! The good guys roll in and celebrate, indicating that they're DOOMED. "Rob...Van...Dam" for the crowd. DVon is back in to face off with RVD. Lockup, knee by Dvon, exchange of punches, kick by DVon is blocked, step over heel kick is not! Off the ropes goes RVD but Bubba catches him with a CLUBBING BLOW. Bubba grabs RVD for DVon to run into, but RVD dodges and DVon crashes into Bubba, sending him flying to the floor! there's an UGLY kick to the face by RVD, some rights to go with it, Whip reversed, Bubba pulls down the top rope and RVD goes crashing to the ground! Bubba takes the opportunity to ram RVD head first into the announcer's table and rolls him back in for DVON. "RVD" chant. Jawbreaker by DVon, tag to Bubba. Rey has yet to tag in. Bubba tells the ref to make sure Rey has his hand on the tag rope, making him my favorite wrestler EVER. Bubba keeps working over RVD with a few head shots to the turnbuckle, shove to the ground, kick, punch, "SHUT UP!" for the crowd. Head turnbuckle shot is BLOCKED, CRAZY lookin' kick to the head by RVD gets him outta trouble. Spinning kick misses, foot scissors does NOT, and TAG TO REY! Seating Senton for Bubba! Shot to DVon! Kick to Bubba, whip reversed, clothesline MISSES, spring cross body! 1, 2, NO! That's our first pin attempt, interestingly enough. Off the ropes, side slam NO tilt a whirl head scissors! Dropkick hangs Bubba on the second rope and it's that time again! SIX ONE NOOOO DVon grabs the feet! Rey kicks him off, on the apron - jumps on to the shoulders of Bubba but Bubba throws him off and Rey almost decapitates himself on the top rope! Bubba cheers! Tag to DVon. "Get up, boy!" Scoop, slam. Off the ropes, leg drop! Cover, 1, 2, no! Rear naked choke by DVon and the crowd is into it, cheering for the Rey recovery - and here it comes! Elbow, elbow, shot to the head, off the ropes, DVon drops down and catches him with the torpedo elbow on the way back! Cover, 1, 2, no! Tag to Bubba. Shot to the back, "How you doin'' Rey? How's it feel Rey?" lots of slaps and the crowd is booing the greatness that is Bubba. shot to the ribs, HUGE vertical Suplex! MOre smack down, MORE slaps, "I'm gonna make you pay!". Bubba talks MORE smack to RVD, allowing for the fake tag to DVon, and Bubba has MORE words for the fans on the way out, God love 'em. DVon working on Rey with punches, Nick Patrick is ALL up in his grill about the tag, but nothing doing. Whip to the corner no, DVon just clubs him instead. Off the ropes, Mysterio with the wheelbarrow into the bulldog! Both men down! Ref gets to 8 and both men tag...but the ref didn't see the RVD tag! RVD freaks out while the Dudleys capitalize with a little Mysterio mauling. Bubba back in, off the ropes, spinebuster! Cover, 1, 2, no! RVD's music accidentally plays - maybe giving away the ending?? Rey is whipped face first into the corner, and sat up top - Bubba pulls him down into the Tree Of Woe - HUGE shot to the chest - and there's another NO, Rey comes back with some shots, and SOMEHOW manages a reverse Diamond Cutter while STILL in the Tree Of Woe. Here's a replay of that. Rey to the top - MOONSAULT HITS! 1, 2, NO! Cole said that would have sent the crowd home happy - but it's the first match! Are you saying they SHOULD go home after this? Double tag is GOOD this time, RVD with a clothesline, spinning kick, off the ropes, spinning heel kick, cover, 1, 2, no! Whip to the corner reversed, DVon charges but eats elbow, then gets SMOKED by a springboard side kick. Bubba in, kick is caught, he's spun around and RVD ERADICATES him with ANOTHER spin kick! Jesus, RVD is determined to injure both guys! Clothesline for DVon! Rolling Thunder! Cover, 1, 2, Bubba saves! Rey doesn't like that, he's in with some beats for bubba - he charges but Bubba drops him over the top! Scoop, slam by Bubba, Dvon goes up for whazzuuuup but Rey pulls him down for some jock pain! RVD kicks Bubba who drops in the corner, and Rey's over with a...BRONCO BUSTER?! Good GOD! That move will NEVER die. RVD all over DVON on the top, Rey charges and jumps, RVD catches him and THROWS him onto DVon's shoulders for the hurricanrana!! Cover, 1, 2, NOOOO Bubba saves at 2.9999! Bubba throws RVD outside and boots Rey - shot to the stomach, motion for the 3D! but RVD is in with a kick to the head and Bubba is hangin' on the second rope again!Dropkick to DVON and HE'S hanging on the TWELVE THIRTY EIGHT! RVD's on the top - 5 Star Frog Splash! Cover, 1, 2, 3! (15:18) RVD and Mysterio win! Tazz gives them props for winning even though he didn't think they could - there's a replay of the catapult leg scissors - I think it's the same move Rey did in Ready To Rumble. And there's a replay of the 5 Star for good measure. The winners celebrate!

Here's Josh by Booker T's locker room, where strange noises were heard earlier tonight. No not THOSE types of strange noises that us Internet wannabes don't really know about because the only women we know is our mothers, but STRANGE noises, like a maraca shaking. Think Papa Shango stopped by? Josh goes in, and Booker's immediately all over him. Booker's got candles in his really small locker room as he continues to say he's bigger than the RVD's and Undertakers. He shows his MAGIC BAG and says he's got his OWN power. And after tonight, everybody's gonna know that Booker T is the one true star on SmackDown!. Now git yer ass outta here, man!

Outside shot of the Staples Center - it's daytime! And what lovely weather!

Mr. Angle's music plays and Luther is pushing something HUGE and under a black tarp to the ring. Chimel says for su to welcome Mr. Angle to SmackDown, but no Mr. Angle is too be seen. Luther stands there with no expression on his face as the commentators wonder what's going on....and then Kurt, in a wheelchair, is elevated through the top of the box in one of the most bizarre things I've seen in a while. Da hell was the point of THAT? On the bright side, though, Mr. Angle has words: "Well, well, well. Los Angeles. The City Of Angels. I don't know about you Luther, but when I come here, I don't see any angels. What I DO see are self-important phonies on their cell phones! I see a bunch of lazy incompetent dreamers just looking for their big break that will never come! I see an overrated basketball team (BOOOOOOOOO) whose star player won't be in the Olympics this summer 'cause he'll be on trial! (BOOOOO) And worst of all, and worst of all YOU IDIOTS, I see fans and supporters of Eddie Guerrero! (YAYYYYYY - Eddie, Eddie, Eddie, Eddie!) Y'know it's funny - because if Eddie Guerrero didn't cheat to beat me at WrestleMania, *I* would be defending the WWE title instead of sitting in this damn wheelchair, never able to wrestle again! So I'll say this: When John Bradshaw Layfield beats Eddie Guerrero for the WWE title, I expect you fans, you people here in LA to do what you do best. RIOT!" HAAAAAAAAhahaaaaa - Cole: "did he just say 'riot'?" Me: "No, Cole, he said "why it' - as in 'why it has to be ME who recaps the dumb-ass things you say, I just don't know, you IDIOT.'" "Which is why when this show's over I've gettin' the heck out of this time because when I'm gone, I hope you people get the biggest earthquake in history!" Mr. Angle is your king, and you need to BOW. Cole says that's totally uncalled for, but I'm sure he thought the Iraqi prisoner reference Réné Duprée dropped on Thursday was within company guidelines. "Now I'm not out here to talk about Eddie Guerrero, I'm out here to address the person that is fully responsible for me being in this wheelchair - Torrie Wilson! Torrie, as General Manager, I'm ordering you to come out here RIGHT NOW!"

After a short pause, Torrie makes her way out, with her music, but looking afraid. Torrie quickly steps by Luther and enters the ring. "Cut the music! Torrie, I tried to clean up your mess, and I ended up paying the price! So since you're responsible for the end of my career, i think it's only right for you to be responsible for the end of your OWN career! So here's how it's gonna work: If you lose in your match tonight against Dawn Marie, you...will be...FIRED! Torrie reacts with emotion, and here's Dawn marie.

TORRIE WILSON
vs
DAWN MARIE

Dawn Marie is lookin' fahhhne as usual. Oh, so is Torrie, but I'm FAR to concerned for her future employment to stare at her body. Cole says there's rumours and speculation that Dawn is jealous of Torrie's success, and this is SO BAD it's HILARIOUS. Cole, DAWN KILLED TORRIE'S FATHER! Was it THAT long ago? I mean, shit, if *I* can remember that, so can EVERYBODY. Are we REALLY supposed to believe that these two have NO history at all? Shall I pull up those hotel smoochy-smoochy pictures for ya Cole (oh yeah, I saved 'em!), or would that be inappropriate? GRRRRR - there's the bell.

Lockup, they wrestle about, separated by the ref, HUGE PUSH by Dawn! Another lockup, no edge, Dawn puts Torrie in the corner, a half-forearm by Dawn, they break, HUGE push by Torrie! OH THE EMOTION! Dawn looks hot. CLothesline misses, kick to the stomach, snapmare, somersault snap of the neck! Dropkick to the face, cover, 1, 2, no. Knee by Dawn, Dawn takes Torrie on her back but Torrie reverses into a rollup, 1, 2, no. The rollup took about 8 minutes. Torrie goes forward, stops, goes back, then catches Dawn with a clothesline - and another. Whip reversed, Dawn charges but Torrie springs off the bottom rope and catches her head - Dawn puts her on the apron, shoulder block by Dawn, head to the turnbuckle, Torrie up top(!), high cross body misses! Dawn with a kick to the back, and another, picks her up, slams her down - and again. Choke on the bottom rope. Choke by Dawn. on the apron, Dawn drops the forearm (or elbow) on her. Kicks to Dawn outside and Dawn rolls in while I attempt to stay awake. Ref making the count - gets to 5...6...Torrie in, and Dawn dropkicks her right back out again. More kicks. I just love a good kick, don't you? There's a legdrop on the outside! Dawn dumps her back into the ring - cover, 1, 2, no. again, 1, 2, no, Dawn is upset! Elbow on to the neck, SLEEPER! Crowd is asleep..now they start to wake up and Torrie gets loose - clothesline! Swinging neckbreaker! Cover, 1, 2, no! WHip is reversed - Dawn charges and gets a boot in the gut - and again - Sunset flip 1 2 no! Schoolgirl, 1, Torrie goes to hook the rights and RIPS them, exposing Dawn's lovely bottom with flesh-coloured thong for all to see! Crowd is REALLY awake now! Dawn tries to pull them up but to no avail, they be BUSTED - and Dawn beats down on Torrie in the corner, trying to make sure the FRONT of her outfit doesn't drop. X Factor by Dawn! What is this, Tribute To X-Pac Night? Cover, 1, 2, NO! Dawn's trying to fix her tights but it's not happenin' - Dawn picks her up, clothesline misses, backslide, 1, 2, 3!! (6:16) Torrie wins! Sweet merciful God, she's still employed!! Dawn is MAD! Torrie is tired and happy!

Here's JBL in his locker room with champagne and...fruit? He talks about his campaign through the USA and found a country full of Eddie Guerreros. That ain't HIS AMerica. His America is about everybody speaking English, and don't have 8 or 9 greasy kids, and fans waiting at the airport to say hello so he can spit on them, and crazy Internet wannabes who doubt his ability based on MERELY a decade or so of matches, and blah blah blah blah blah blah blah blah blah blah you're all stupid blah blah blah blah blah please die.

SCOTTY II HOTTY
vs
MORDECAI

Mordecai has this big stick with him, which when he hits the ground with, pyro goes off and FAHR spreads on the ground. His music is Mankind-ish, and the crowd is rather quiet, with no idea to make of him. He inserts his pole (snicker) into a little contraption which has MAGICALLY APPEARED IN THE MIDDLE OF THE RUNWAY! HOW?!?!?! Cole says he talks about sinners and sin and sinners who sin and sin with sinners that have sin who are sinners with sin. Mordecai looks a whole through Scotty, who looks rather scared. Mordecai's has the priest's collar, only the colours are reversed - that's kinda cool. There's the bell!

Lockup, Mordecai picks up Scotty and PANCAKES him down almost head-first to the mat. OW! Not a bad first move. Mordecai picks him up and throws him into the corner post. Choke over the poll until the count breaks it. Knees to the head from the outside, and he rolls back in slowly, methodically, stalking his prey. Shoulder into the post again, and Scotty's a wreck. Mordecai hooks him in the ropes and pulls back in an interesting move - broken at 4 - and again. Mordecai to the outside - running boot to the head of Scotty. Scotty with a few shots to the stomach and to the head, but Mordecai stops him with a knee - Irish whip, clothesline misses - superkick ABSOLUTELY DESTROYS Mordecai - but AMAZINGLY, he stays on his feet! Man, did he ever take a shot there. Bulldog! SCOTTY FREAKS OUT but Mordecai grabs him by the front of the trunks and clotheslines him on the second rope, and follows up with a myriad of kicks and punches! Short clotheslines! Mordecai picks Scotty up in the powerbomb position - he looks up to the sky, blood on his lips (no doubt from that kick he took), up for the powerbomb - RAZOR'S EDGE! And COLE ACTUALLY SAYS RAZOR'S EDGE! Cover, 1, 2, 3! (2:51) Mordecai obliterates Scotty and crawls toward the camera, looking up at the sky again. "Take heed, Mordecai is here!" says Tazz. Mordecai picks up his pole, holds it up in victory. Here's a replay of the bulldog and Mordecai's subsequent reaction to it. There's the Razor's Edge replay. Cole calls him "freaky". Dynamite drop in, Mikey!

John Cena Fanatic Series ad for John Cena - word life.

Backstage, Chavo Classic has his pants down while talking to his son - I refuse to speculate. Jacqueline comes in and she's got a gift for Chavo. She says he might be nervous about losing to a girl again, so she got him something special to wear to the ring tonight. It might make him feel comfortable. Chavo talks smack and opens the package - it's a bra and panties. Jacqueline laughs pathetically and says since you're going to lose like a girl, he might as well dress like one. Chavo says it isn't funny, and how about that, he's right. What IS funny is Chavo Classic checking out the underwear and seeing if it fits him while his son talks the smack. Jacqueline wants it to hurt so good, and Chavo quickly hides the underwear behind his back, making the entire segment.

Tag Team Championship Match
RICO (w/ Miss Jackie) and CHARLIE HAAS (combined weight 469 pounds)
vs.
HARDCORE HOLLY and Billy Gunn (combined weight 503 pounds)

Rico and Jackie pose on the runway while Charlie looks on in disgust. Now Charlie starts up the runway and stops...thinking about it....then slowly backs off and walks around it. Rico slaps Haas's ass on the way in and they pose to the world.

Cole calls the champs underdogs, Tazz agrees, and there's the bell.

Gunn and Holly argue about who's starting and Rico walks up and puts a hand on their asses, causing each to jump out of the ring like its FLAMING. Rico jumps around and makes merry. Gay tag to Charlie, now both guys want in...Rico starts to come in, he licks his lips and both guys back off. Now it's Holly and Haas. Lockup, Holly backs him into the corner - clean break, little shove by Holly. Lockup, go-behind by Haas, reversal no, fireman's carry by Haas, Cover, 1, no, Holly back up, annoyed. Good stuff. Lockup, leg takedown by Haas, floatover into an armbar, quick cover, 1, no, Holly's getting madder by the second. Another lockup, side headlock by Holly, Haas shoots him off, shoulder block by Holly. Holly off the ropes into a nice armdrag into a 'modified keylock' by Haas, to the corner, Rico tags in by tagging Haas' pecs, armbar by Rico, reversed by Holly but Rico drops behind him and makes 'I'm gonna put it in the pooper' motions and Holly breaks the hold and runs like he's on FIRE. He tags Billy, and Billy says there's no freakin' way he's getting in that ring. Rico's shakin' it, Gunn looks scared, "Rico" chant by the fans! Lockup, backed into the corner, Billy breaks, Rico licks his hand and tries to touch Billy's face, but he jumps back and runs like Rico's hand burst into FLAME or something. Rico blows a kiss, Gunn is not confident in his masculinity, which is awfully strange if you think of the Billy and Chuck days. Lockup, side headlock by Gunn, Rico grabs the ass and the hold is IMMEDIATELY broken, Gunn RUNS to the corner to tag Holly but Holly jumps down, saying noooo way is he getting into the ring with him - Billy charges but Rico with the drop toe hold, then rides him like a FLAMING cowboy - Billy charges and misses, three kicks to the stomach, HUGE off the ropes kick by Rico! Billy drops to his knees and Rico rubs his face in his chest, and again Billy reacts like he's in the ring with pure FIRE. He slides out to the outside at Mach 6, and Rico tags Haas. Billy slides back in and FLOORS Haas with an elbow. Now Gunn is outside and he NAILS Rico with a punch while Hardcore sneaks ni and nails Haas from behind. Cover, 1, 2, no! Jackie sees to Rico as Haas takes his beating. Tag to Holly, double beatdown, head into the turnbuckle, lick, HUGE chop, a 2nd, CLUBBING BLOW drops Haas. Vertical Suplex! Cover, 1, 2, no. Tag to Gunn, shot to the gut, head first into the corner - HUGE punch by Gunn - knee choke as the crowd gets behind Charlie. Kick, tag to Holly, headlock while Holly kicks him in the gut. Another kick. Snapmare, rear naked choke. Jackie doing her best to fire up the crowd. Haas back to his feet, elbows free him, off the ropes, RIGHT into the Best Dropkick In The Bidness. Holly showboats before the cover, 1, 2, no! Tag to Gunn, shot to the stomach - Charlie battles back, whip to the corner, charges but he ABSOLUTELY SWALLOWS Gunn's foot. Gunn with kicks, Rico looks concerned for the first time. He says "Don't you hurt my Charlie!" Tag to Holly. Draped on the ropes - picks him up by the feet - kick to the gut. Cover, 1, 2, no! Haas looks pretty hurt. Head to the turnbuckle, Charlie battles back again with kicks and punches, but Holly with a gut kick and a scoop slam, and Holly's goin' to the top(!) - Down he comes but Holly EATS BOOT on the way down! Both men down! Here's the replay - HOLY CRAP, HOLLY GOT ERADICATED. What IS it with all the INSANELY stiff kicks tonight? Guys are getting KILLED! Holly is able to climb over and tag, and Gunn grabs Haas leg to stop him fro the tag, but Charlie dives and MAKES THE TAG, and it's a punch fight! Gunn, Rico, Gunn, Rico, Rico, Rico, off the ropes goes Gunn, clothesline misses, Rico throws Gunn up, and he lands balls first on Rico's knee!HUGE clothesline! Another! a 3rd! Right, whip reversed, blind tag, Famouser on Rico! But Haas is in, clotheslines by Gunn misses, German Suplex! Gunn manages to tag Holly, whip by Haas, Holly floats over, Alabama Slam NO Rico with a superkick, and Haas rolls him up - 1, 2, 3!! (10:26) Champs retain!!Champs celebrate as the losers are dumbfounded.

WrestleMania XX DVD ad - anybody else upset that they changed the fan reaction to the Goldberg/Lesnar match?

Backstage, there's lots of dry ice, and an Undertaker in the middle of them. Paul Bearer has words to the effect. Taker says: "Rest.....In...Peace." Is he talking about this Pay per view?

Cruiserweight Championship Match
JACQUELINE (Champion)
vs
CHAVO GUERRERO (Challenger, w/ Chavo Classic and one arm tied behind his back)

Here's a replay of the STUNNING buildup to this program. Challenger enters first because that's the way it's supposed to be. Sign: "Chavo Classic Is God". Champion enters while Chavo has his arm tied. Ring the bell!

Circle, Chavo with a boot, head to the turnbuckle, knee to the gut, another, again, again, again - Chavo has to bend extra low to avoid hitting her breasts. Chavo scoops her up with his one arm - backbreaker - again - and again! Chavo plays to the crowd. Kick to Jackie - and another. Another to the back. Chavo talks to the crowd. Forearm to the head, shot to the back - one-armed whip to the corner, Chavo follows but gets caught with a leg scissors and end up right into the steel post somehow. Jackie realizes she has the advantage and Chavo is acting as if he can't use either arm - Jackie with some punches, Chavo pushes her away - clothesline misses, Jackie is on his back choking him out, but Chavo rams her into the turnbuckle. Big kick to the stomach by Jackie, another. Cover. 1. 2. mo! Forearms, Chavo Classic is on the apron. Chavo's clothesline misses and Jackie dropkicks his feet and Classic goes flying, but she turns around into a clothesline. Chavo's got her from behind but the trick knee acts up and he takes one in the groin! Jackie with a rollup, 1, 2, no! Ref holding Jackie back and Chavo undoes his son's arm! Chavo acting like his arm is still tied - Chavo begs off, Classic distracts the ref, Chavo blocks a punch with his non-tied arm, HUGE clothesline, and Chavo pretends to have his arm tied again. The ref is telling Classic to put the belt down and Chavo clotheslines Jackie on the top rope! Classic now has a chair, and Chavo takes advantage with a FACE FIRST GORY BOMB!! Arm behind the back again - Cover, 1, 2, 3! (4:46) Chavo has his title back, and Classic LOVES it! Classic pretends to untie his sons arm and they celebrate! And Chavo's got the mic = but before that, there's a HUGE "STU FEARS CRZ" sign in the front row - How'd I miss THAT until just now? And isn't it amazing that such a sign could exist, even though the Good Ship Zimmerman hasn't produced any recaps for us to peruse in what - two years? That's pretty impressive. Why can't *I* get that kind of respect? ...don't answer that. Here's Chavo:

"You made me do this Jacqueline! And so did every single one of you who laughed at me! Well Jacqueline, you aren't laughing now, are you? And now none of you can ever laugh at Chavo Guerrero again!! (BOOO) Because I am once again the WWE Cruiserweight Champion!" Play his music! But Classic's not done - there's an extra shot to Jacqueline! Chavo talks smack to a fan on the way out - nice. Here's a replay of the Gory Bomb.

Here's a reminder that WrestleMania XXI is RIGHT THERE in the Staples Centre!Judgement Day is brought to you by PlayStation 2!

Here's a vignette of the buildup to the Cena/Dupree matchup. If he mentions the Iraqi prisoners again, this will be the best program ever! Awwwwwww, they cut it out. But, Cena's ready for WAR! That's right, WAR!

United States Championship Match
JOHN CENA (Champion, West Newberry, MS - 248 pounds)
vs.
RENE DUPREE (Challenger, Paris, France - 263 pounds)

Cena comes out in a James Worthy jersey, and HE'S GOT WORDS: "Yo, yo, YO, YO, YO, YO, YO, YO! Naw, naw, naw, naw, naw, this is LA baby! I wanna hear y'all make some noise up in this byotch! (Cena, Cena, Cena, Cena!)

Rene Dupree beatin' me? There's just no chance
I'ma take that bitch and beat his ass all the way back to France!
He hates the USA, he should hate himself instead.
Looks like Fifi took a pee-pee on the top of his head.
Im'a beat him so bad, his whole life is a blur!
He can walk with his head down like the San Antonio Spurs! (crowd loves THAT)
He ain't touchin' me in LA, dude - he's just not Worthy!
I'm the type of cat to go in the crowd and give away my jersey!

But before he can, here's Dupree to make his entrance. How dare he enter while he's giving away his jersey? That French BASTARD. Ref holds the belt up, and there's the bell!

Lockup, Rene backs up Cena into the corner, clean break no, Rene's punch is blocked, three punches sends Rene running to the outside. Cena follows, back into the ring, off the ropes, and eats a FLYING tackle by Cena, who lays in some rights for good measure. Whip to the corner, Cena walks into a boot which COMPLETELY misses. Rene with some punches and showboating, but Cena reverses with knees, whip to the corner, baaaaack body drop! clothesline TIRES to send him over but it doesn't work, and Dupree ends up going under. On the outside, right by Cena, HEADBUTT(!!!), but an eye rake by Cena and Cena is pulled RIGHT into the post! OW! Dupree measures with an elbow that ALSO COMPLETELY misses, back in the ring, repeated punches and kicks. I sense a theme ehre. Choke over the ropes broken at 4. In the corner, Rene with MORE punches, until one is blocked, and Cena comes back with PUNCHES. And KICKS! Whip to the corner reversed by Cena and Dupree goes over and lands on the apron - Cena charges but Rene ducks and pulls the top rope down and Cena lands SUPER HARD on the outside! Rene goes outside and lays in a chop. Head into the apron. Thrown back inside, Rene back in. Rear naked choke accompanied by some - you guessed it - PUNCHES to the side of the head. OH MY GOD A BACKBREAKER BY DUPREE!Cover, 1, 2, no! Bearhug by Dupree, and he jumps up and down to show his ferocity! Cena starting to fade, Dupree adds some PUNCHES to the back, locks in the bearhug again - Cena lands a punch to the head - HEADBUTT - Rene backs him into a corner - repeated shoulder blocks! And right back to the bearhug! More PUNCHES to the back! Cena is fading again - but he throws forearms but not much is behind them - Jawbreaker frees him! PUNCH to the stomach! PUNCH to the head! Dupree's PUNCH MISSES - CENAS PUNCH DOES NOT! ANOTHER MISS, ANOTHER PUNCH! PUNCHES RULE! CLothesline! Back elbow! Shoulder block! Off the ropes - sidewalk slam!! Cena plays to the crowd - Five Knuckle Shuffle MISSES! Spinebuster by Dupree! Dupree plays to the crowd! There's the Rene Dance! Rene goes for his OWN Shuffle but IT misses! Whip reversed, Dupree charges and eats boot, on the 2nd rope, off but a kick to the stomach by Dupree - and a DDT! Dupree motions for him to get up! He's measuring Cena - Scoop NO, off the ropes, rollup NO Dupree hangs onto the ropes, clothesline misses, kick to the stomach, EFF YEW NO - neckbreaker by Dupree! Cover, 1, 2, NO! Rene's got a little blood coming from his mouth - he picks up Cena - powerbomb position - NO - revised by Cena - Dupree going for a sunset flip - Cena grabs the legs for the pin 1 2 NO! Backslide, 1, 2, no! Kick by Dupree - whip to the corner reversed - Dupree floats over but Cena catches him on his shoulders in mid-air! EFF YEW!!! Cover, 1, 2, 3! (9:55) Champion retains! John celebrates with the belt, here's a replay of the finish, and despite my punch/kick complaining, that match was quite enjoyable. Crowd is big time into Cena as he NOW goes into the crowd to give away his jersey and celebrate with the people. Nice.

Here's an interesting vignette for Kenzo Suzuki, complete with him doing a lot of yelling in Japanese. Cena's still in the ring celebrating, as Cole and Tazz tell us that we're about to be treated to a "rare appearance" of the Undertaker. OH BOY!!!

Here's the buildup to this feud. What are the chances of Booker actually winning and gaining some validity? And since when is The Undertaker "the conscience of SmackDown"? is that ironic? Are they saying SmackDown is dead? 'Cause that'd be pretty funny.


BOOKER T
vs
THE UNDERTAKER

THERE IS A GOD! BOOKER IS BACK TO HIS OLD MUSIC! THE MAGIC HAS ALREADY WORKED!! IT HAS ERADICATED THE EVIL MUSIC AND BROUGHT BACK THE NEW, GOOD MUSIC! Why do I think that's gonna be the highlight of this match? Actually, that highlight is topped by a fan reaching for Bookers MAGIC BAG and missing, causing Booker to cuss him out. AWESOME. And then ANOTHER highlight with the spotting of a "BOOKER SHANGO" sign! This just keeps getting better and better!

I will now take a break for 20 minutes while the Undertaker enters. Like somebody said to be the other day, if Taker would just go through his very cool entrance, then turn around and go right back to the locker room, it'd be the greatest thing ever.

Booker is holding his MAGIC BAG and shaking it all around as Cole said it's an oncoming debate whether The Undertaker is alive or dead. YIKES. Well, you might debate that too after watching him wrestle. Booker keeps the MAGIC BAG in front of him as Taker takes off his hat. There's the bell!

Booker lays his MAGIC BAG down in the corner. Staredown, Taker raises the hands, They lock up, Booker backs Taker into the corner, clean break. There a shove by Booker - Taker grabs him and throws him into the corner, HUGE right, and Booker escapes to the outside and consults THE BAG - rubbing the bag on his arms and chest. I absolutely LOVE how they're arguing about what's in the bag when YOU SAW WHAT HE PUT IN HE BAG DURING THE VIGNETTE. Lockup no Booker with a shot to the gut, to the neck, to the face, the neck, whip reversed, back body drop, no kick to the face and NO SALE - clothesline by Taker. Another right drops him. Head to the turnbuckle, arm bar, shot to the arm, shot to the stomach - Booker reverses and a nice kick to the head Right, whip to the corner reversed - HUGE sidewalk slam. Taker off the ropes - BIG leg drop. Cover, 1, 2, no. Clothesline sends Booker over the top rope. Taker goes to pick him up but Booker clotheslines him on the top rope - quickly to the top, missle dropkick!! Cover, 1, 2, no! Booker back to the punches, in the corner with more punches, still more punches, and Taker is reeling. Booker is back to the VOODOO BAG with a little rub, and walks into a huge right by Taker, Booker comes back, Taker, Taker, Taker, Taker, knee to the gut by Booker. Whip, side kick MISSES, Flying clothesline does NOT miss! Taker on his feet, goin' to the corner for some Old Skool! And there's a Downward Spiral-like maneuver by Taker - nice! Taker with the submission hold but Booker has his feet on the ropes! Taker with the sign - kick to the mid-section - LAST RIDE NO Booker drops down behind him and runs into the ref, who conveniently drops like a stone! Booker goes RIGHT TO THE BAG - TAKES OUT THE DIRT - RIGHT TO THE EYES OF THE TAKER! Tazz makes my whole night by saying "What WAS that stuff?!" and he and Cole fake coughs. Taker shakes his head but goes RIGHT into NO SALE mode as Booker approaches - Right blocked, rights by Taker, whip to the corner, Taker follows with a clothesline. Taker charges with a big boot but MISSES and Taker's leg is draped on the top. booker goes to work on the other leg with kicks. Booker rams it against the apron, and then against the steel pole! Booker with another shot and he rolls into the ring, then rolls back out. Picks up Taker - throws him knee-first into the steps! Booker rolls in again, and the ref starts counting. Taker is back up but Booker goes out to get him, catches him with an axe handle - Taker with a shot but Booker takes over and rolls him back into the ring. Right, whip, side kick! Cover, 1, 2, no! Booker with a front headlock and shots to the back, and locks the headlock back in. "Undertaker" chant. Taker comes back with a massive flurry, but as he's getting up SCISSORS KICK OUTTA NOWHERE! Cover, 1, 2, NO! ZOMBIE SITUP and Booker can't believe it. Kick, NO SALE - of the ropes, big boot. Undertaker signals - GOOZLE - Chokeslam (almost dropping him on the way down)! There's the thumb across the throat, and there's the Tombstone. Stick a fork in Booker, he's done - 1, 2, 3. (11:26) Taker wins to the shock of nobody. Paul Bearer stands outside and gets fatter. Here's a replay of the MAGIC DIRT which didn't work, and there's the Tombstone.

Here's a preview for Bad Blood, live from Columbus, Ohio, home of the Blue Jackets. Speaking of which, why the HELL is Nash not on the Canadian World Cup team? Yikes!

Eddie! JBL! NEXT!

Here's the recap of the buildup, which can't end fast enough. We shall see if Bradshaw can main event as well as he can abandon WWE fans everywhere. I'm thinking "no".

WWE Championship Match
EDDIE GUERRERO (Champion, El Paso, Texas - 230 pounds)
vs.
JOHN BRADSHAW LAYFIELD (Challenger, New York City - 297 pounds)

Bradshaw has words (aw, crap): "I will be doing this in English, so for those of you who ned a translator, look to an Anerican near you and ask him to translate to English, please." Wait, how are the real Americans going to translate? Do they speak Spanish?! IT JUST....KEEPS....GETTING...WORSE! Thank GOD for Sign Guy, who holds up a "DUD" sign. "I want to congratulate you people in Los Angeles because you are part of history! The new era of John Bradshaw Layfield's America! I know that a lot of you swam an awful long way and climbed a bunch of fences to get here, but I'd like to tell you this - save a spot on he raft for Eddie Guerrero to take him back to that third world you call Mexico!" He then offers to allow Eddie's mother to be his new housekeeper, and again guarantees that he will be the new champ tonight.

Champ enters to huge cheers. JBL asks Eddie how his mother is as he enters. Yeah. Eddie has a look that would burn through lead. Here we go!

JBL's clothesline misses, Eddie with lots of rights and JBL runs to the outside - Eddie has none of that, and Eddie's right back on him with punches. Eddie runs JBL into the steps. more kicks and punches. Eddie rolls him back in. JBl rolls right back out but Eddie follows him. Eddie rams JBl into the steel post, then over the Spanish announcer's table. Eddie breaks the count the comes back out. Eddie floors JBL with a punch. There's a choke with a camera cable, and eddie rolls JBL in. Big right by Eddie floors JBL. Another, again, and JBl is outside AGAIN. Ref wants Eddie to stay in the ring, and Eddie will have none of it - JBL starts walking away, but Eddie has none of that and he catches him and brings him back in. Eddie yelling and screaming - there's the circling step on the face. Eddie throws him outside AGAIN - Eddie breaks the count and JBL reverses and whips Eddie into the steps. JBL rolls back into the ring and breaks the count. Right, chops, more rights by Bradshaw. Eddie is rammed into the Spanish table and ends up behind it. JBL breaks up the count then is back outside again. JBL rolls him in, and Eddie's coming back with punches. Whip is reversed, big boot by Bradshaw. JBL signals to the crowd - big elbow, cover, 1, 2, no. In the corner, elbow, chop, shot to the back, whip to the corner and Eddie comes FLING out. Side headlock takedown by JBL(!), and he holds it - Eddie pulls the hair but can't get free. Eddie gets to his feet slowly, trying to get free, right hands break it, whip, shoulder block by JBL, another side headlock takedown by JBL and we're back to square one. Tazz says Guerrero might be fading. Eddie again slowly gets to his feet - whips JBL off, another shoulder block, he steps over him, arm drag by Eddie - and another! cross body over the top but JBL CATCHES him - fallaway slam on the outside! Well, we've pretty much gone through all of JBL's offence now, and he's added a side headlock! WHAT A WRESTLER! Kick by JBL, chop by Eddie, another, another, big right, Eddie backs up and charges, but JBL back body drops him onto the Spanish table, which does NOT break! Both men manage to get back in the ring - here's a replay of the table shot that did not break - ow. Big Eddie chant. Swinging neckbreaker by JBL. Cover, 1, 2, no. Right by JBL, Eddie replies, JBL, Eddie, JBL, Eddie, Eddie, Eddie, knee by JBL, whip, Eddie goes over JBL in sort of a reverse back body drop - it looked like Bradshaw was supposed to do something there but didn't. Attaboy, Bradshaw! Cover, 1, 2, no. JBL picks him up again, makes a motion, clubs Eddie in the back, right into a bearhug because JBL is TIRED. Shot to the ears breaks the hold, whip to the corner, another, a 3rd, big punch, another one drops JBL, Eddie's feelin' it! Kick, whip reversed, spinebuster NO Eddie reversed into a dropkick! Vertical suplex by Eddie! Spins the hips - 2nd vertical! Spins the hips again! Bradshaw with a knee, whip into the corner, Clothesline from hell MISSES - kick to the knee - Powerbomb NO Eddie fights out with right hands - Eddie heads to the ropes but he flattens the ref! JBL charges and is dropped over the top! Eddie tries to help the ref while Bradshaw lays like a bug lump on the outside. Ref is still down, Eddie goes right back to JBL, Eddie makes a motion to the English table, and Eddie sends JBL flying into Tazz and Cole! Eddie comes to follow up and takes a SUPER SICK CHAIRSHOT! Eddie is SICKLY BLEEDING from the head. It's DISGUSTING. It's a FOUNTAIN out of Eddie's head. Bradshaw hit him with absolutely everything he had when we see the replay. Way to go, Bradshaw, you fucking idiot. Eddie's face and ENTIRE chest is covered in blood. Now JBL picks up the stairs and hits Eddie with them. Eddie is down and JBL is motioning as if to say "here's your champion". JBL holding Eddie's face - big punch to the open wound. JBL is warming up for the CLotheslines From Hell - there is blood EVERYwhere. And there's the Clothesline From Hell. Now JBL realizes that the ref is down. He tries to wake him up while the crowd starts a huge Eddie chant. JBL is beating on the ref now, and here comes another ref! Cover, 1, 2, NO! JBL can't believe it. Now he's up and motioning again, making the motion - Eddie is absolutely covered in blood. Clothesline from Hell NO, Eddie ducks and the 2nd ref is hit! Kick to the head - POWERBOMB by Eddie! The ref wakes up - 1....2.....NO!!! Eddie kicks out at 2.99999! Crowd going NUTS for Eddie! Eddie is a complete mess! Another cover, 1, 2, no! Whip by JBL, sleeper by JBL. Eddie's face is a CRIMSON MASK, and I don't thank I've ever seen this much blood in the ring - Eddie counters with a back suplex!! Both men down - Eddie trying to get to his feet - now both men do it. Shot by JBL, another to the back, but Eddie is dancing! He's pounding his chest!! Right BLOCKED, rights by Eddie!! He's goin' NUTS! Right drops JBL! whip reversed, clothesline misses - cross body caught - fallaway slam NO DDT!! Both men down! Eddie is a fucking MESS! Every time Eddie puts his head on the mat, a HUGE red mess is left on the apron. Eddie is GOING TO THE TOP! FROG SPLASH MISSES!!! Both men down now - JBL is outside, he his the title and a chair. He hands the ref a chair and goes to hit Eddie with the title, and Eddie catches him - and Eddie grabs the title and nails JBL with it - AND THE REF CALLS FOR THE BELL!! (23:12) JBL wins by DQ, but he's not the champ. Now Eddie is on top of JBL pounding away - Ref tries to break and Eddie pushes him away. Now Eddie smokes Bradshaw with the title again! Bradshaw is bleeding now, they roll to the outside - now EDDIE has a chair - and he SMOKES Bradshaw with the chair! Eddie's not done, he rolls JBL back into the ring, and JBL is begging for mercy. Eddie gives him none, and there's ANOTHER chairshot to the head, and JBL is out. Now Eddie is going to the top - there's the Frog Slash! What a mess Eddie is. Bradshaw crawls down the ramp - and Eddie's not through! He's on him again with punches as the refs try to pull him off! Finally they're separated and Eddie is back in the ring, a complete bloody pulp - he lost, but he's still the champ. Eddie holds up the belt, Judgement Day logo, HUGE WWE logo and THAT'S IT!

Well, that wasn't nearly as bad as I thought it would be. Too bad nobody saw it though. Good work done by everybody not named Bradshaw - well, he wasn't that bad, but I'm not exactly inclined to cut him any slack right now. They gotta look at what they're doing for Raw these days - the commercials, the mini-vignettes before matches, etc - and start to do the same thing. Also, put Heyman back in charge, or else JBL will start capturing illegal aliens himself and mistreat them.

I probably shouldn't have given them that idea...

(edited by BrewGuy on 17.5.04 1525)
---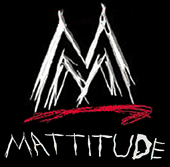 *points to self*
Promote this thread!
pieman
As young as
he feels



Since: 11.12.01
From: China, Maine

Since last post: 10 days
Last activity: 4 days


ICQ:
#2 Posted on | Instant Rating: 8.41
Originally posted by BrewGuy

---

SO, what better way to make my long-awaited (by at least 3 people - they told me so!) return to the PPV recap ring, even if I am nothing but an Internet wannabe.

---


THREE!~ I don't think so!


---
Gabba Gabba Hey!
Sec19Row53
Lap cheong



Since: 2.1.02
From: Oconomowoc, WI

Since last post: 11 days
Last activity: 1 hour

#3 Posted on | Instant Rating: 7.57
Unintentionally funniest line in that whole damn review (given the theme of the match):

Now Gunn is outside and he NAILS Rico with a punch while Hardcore sneaks in and nails Haas from behind.

Thanks for the effort - keep it up. This is what I miss from CRZ.


---

[It's where I sit]
Aerosion
Pinkelwurst



Since: 21.3.04
From: Long Island, NY

Since last post: 3353 days
Last activity: 2525 days

#4 Posted on | Instant Rating: 0.00
Is it me, or are these paragraphs WAY TOO LONG?

Then again, I may just suffer from ADD. Or not have any business reading columns. Or both. It doesn't matter.
BrewGuy
Kolbasz




Since: 2.1.02
From: Pickering, Ontario

Since last post: 1823 days
Last activity: 362 days


ICQ:
#5 Posted on | Instant Rating: 7.79
Originally posted by Sec19Row53

---

Unintentionally funniest line in that whole damn review (given the theme of the match):

Now Gunn is outside and he NAILS Rico with a punch while Hardcore sneaks in and nails Haas from behind.

Thanks for the effort - keep it up. This is what I miss from CRZ.

---


Now who said it was unintentional? :)


---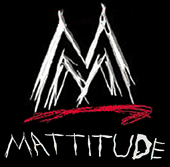 *points to self*
tsmstu
Chourico



Since: 12.7.03

Since last post: 4213 days
Last activity: 3661 days

#6 Posted on | Instant Rating: 1.42
great recap, glad you were entertained by my ringside antics!

I will pay tribute to your efforts in the form of a sign at the next show I attend...


your new fan,
Stu
SC
Potato korv



Since: 11.12.01
From: Valparaiso, IN

Since last post: 2605 days
Last activity: 1939 days

#7 Posted on | Instant Rating: 6.65
Originally posted by tsmstu

---

great recap, glad you were entertained by my ringside antics!

---


I must say I was amused by you doing the Razor Ramon shuffle when Mordecai hit the edge.


---
tsmstu
Chourico



Since: 12.7.03

Since last post: 4213 days
Last activity: 3661 days

#8 Posted on | Instant Rating: 1.42
hahaha

I can't believe that was on TV..

Well, at least the WWE can count on ONE sale of the dvd!