It's False
Scrapple



Since: 20.6.02
From: I am the Tag Team Champions!

Since last post: 923 days
Last activity: 170 days

#1 Posted on | Instant Rating: 6.59
Fight Owens Fight! Fight Owens Fight!

It wasn't a perfect show by any stretch, but Cena/Owens is a genuine Match of the Year candidate and unless something better comes along in the next six months, it should win that honor handily. What an absolutely fantastic match! Just an intense back and forth from start to finish, with both guys busting out their absolute best stuff. Pop-up powerbomb got 2 for Owens! AA got 2 for Cena! AA from OWENS (complete with "You can't see me!" hand wave, just to be a massive dick) got 2! Then Owens started throwing the kitchen sink at Cena! Top-rope swinging neckbreaker! Swanton bomb! Modified Steenalyzer! All of it got 2, but Cena couldn't put him away either and eventually, Cena's temper got the better of him and he walked right into a second pop-up powerbomb to give Owens the win. Owens followed up with a total dick promo telling Cena he needs to go retire. EVERYTHING about this was completely masterful and the exact opposite of what I thought was going to happen (No "Rising Above Hate" this time!) and I loved every second of it! The ONLY red flag is that there's a rematch coming up in 2 weeks and that smells like 50/50 booking, but tonight, a superstar was born. They MADE Kevin Owens tonight!

The rest of the show was...alright. As expected, the main event showed a whole lot of potential, but was eventually bogged down by the Authority overbooking, as has become the norm. Also, a ref bump, because of course. Ambrose hit Dirty Deeds for the pin and the title, but the count came from the second ref, so we got a Dusty Finish. Fucking hell, man. The booking for the main event angles are just brutal. I know I sound like a broken record, but both Ambrose and Rollins are above this nonsense and deserve so much better.

The IC title Chamber match may be the worst one on record, complete with an awkward spot where Sheamus' door wouldn't open and everyone seemed to be going through the motions until the angle kicked in where Sheamus revealed he purposely locked the pod to keep himself fresh. Just terrible all around, made worse by Rusev not being able to go, due to Thursday's ankle injury. He was replaced by Mark Henry, who looks to be at the twilight of his career. Time to call it a day, big guy. As for the actual Big Guy, Ryback came back to beat Sheamus to win the title. The post-match bit with him and Daniel Bryan was cute. All hail, The Ryback!

The tag title Chamber, on the other hand, was fantastic, with every team firing on all cylinders. Even The Ascension, who's been booked awfully to this point, had an opportunity to shine. Match ended when the New Day's numbers were too much for the Prime Time Losers, who actually did NOT look like losers this time around and had the best showing of their careers in this match. I actually wouldn't mind a nice extended feud between these two teams.

That's all I've got! Go nuts!

Q'n'D
-Dean Ambrose d. Seth Rollins by DQ in a good old-fashioned Dusty Finish

-Ryback wins the Elimination Chamber to win the Intercontinental Championship
*R-Truth d. King Barrett with the Lie Detector
*Ryback d. R-Truth with the Shell Shock
*Sheamus d. Mark Henry with the Brogue Kick
*Sheamus d. Dolph Ziggler with the Brogue Kick
*Ryback d. Sheamus with the Shell Shock

-Neville d. Bo Dallas with the Red Arrow
-Kevin Owens d. John Cena with the Pop-Up Powerbomb
-Nikki Bella d. Naomi and Page with the Rack Attack to retain the Divas Championship

-The New Day wins the Elimination Chamber to retain the Tag Team Championships (Kane allowed all three members of the team to participate during the pre-show, as thanks for them running interference on Thursday's SmackDown.)
*The Ascension d. Los Matadores with The Fall of Man
*The Ascension d. The Lucha Dragons with The Fall of Man
*The Prime Time Players d. The Ascension with the Gut Check
*The Prime Time Players d. Tyson Kidd & Cesaro with a roll-up
*The New Day d. The Prime Time Players with a Shining Wizard

(edited by It's False on 31.5.15 2018)
---
Promote this thread!
Kevintripod
Banger



Since: 11.5.03
From: Mount Pleasant, Pa.

Since last post: 1 day
Last activity: 1 day

#2 Posted on | Instant Rating: 6.78
Never saw a wrestler just disappear faster than Cena did after being pinned. Did the earth just swallow him up?


---


"You have enemies? Good. That means you've stood up for something, sometime in your life." - Winston Churchill
BigDaddyLoco
Scrapple



Since: 2.1.02

Since last post: 166 days
Last activity: 165 days

#3 Posted on | Instant Rating: 5.51
Owens-Cena beat my expectations and they were high to start with. I hope Owens gets into seventeen feuds at once. Hand it to Cena for working with Owens, but what is with John yelling out all his spots? Getting this match in the same month as Lynch-Banks is quite a treat. It was so good everything else didn't really matter, which is nice because everything else besides the tag match wasn't very good.


Awful, awful Dusty finish. That was some house show/low level indy work right there.

Did Dean have too much sunscreen on his face?

Edit: Not having R-Truth smoke cigs in his pod while waiting seems like a misuse of R-Truth.

(edited by BigDaddyLoco on 31.5.15 2336)
graves9
Sujuk



Since: 19.2.10
From: Brooklyn NY

Since last post: 413 days
Last activity: 173 days

#4 Posted on | Instant Rating: 4.31
Owens Vs Cena was fantastic and the right guy went over and clean. The rest of the show was average to mediocre. The Dusty finish was fucking brutal and how forced is these backstage buddy-buddy segments between Ambroose and Reigns? The crowd was pretty shitty tonight though they did get into Owens vs Cena. Poor Barrett's stock has plummeted over the years and every damn time he looks like he's getting somewhere he keeps getting jobbed out.

(edited by graves9 on 31.5.15 2343)
thecubsfan
Scrapple
Moderator



Since: 10.12.01
From: Aurora, IL

Since last post: 166 days
Last activity: 26 days

#5 Posted on | Instant Rating: 9.42
This was originally a house show, which is said to have a different make up than TV crowd - more Cena fans. Maybe the Owens win deflated them in a way?

(but then the crowd was not really lively before it either.)

If not for the network, this PPV doesn't happen, and we might not get Owens/Cena and probably don't get a good Ambrose/Reigns match. We also wouldn't get two lukewarm to bad Elimination Chamber matches and the assorted filler that was the rest of the show, and we definitely wouldn't be getting the finish of the main event if they didn't need another PPV main event in two weeks. It's a tradeoff. Owens/Cena was worth it, but I wish someone could've told me to just to switch to something else after that.

The more 'special events' they're going to run, the more the shows are going to be like this - gimmick matches for the sake of throwing something different and main event matches with messy finishes to string things out - they don't have near enough depth to handle 15 shows a year.


---

until the angle kicked in where Sheamus revealed he purposely locked the pod to keep himself fresh.

---


Announcers completely missed this story - and so did the people who were talking in their ears. Hurt that match.

(edited by thecubsfan on 31.5.15 2332)

---

thecubsfan.com - luchablog
El Nastio
Banger



Since: 14.1.02
From: Ottawa Ontario, by way of Walkerton

Since last post: 2 days
Last activity: 8 hours


ICQ:
#6 Posted on | Instant Rating: 3.72
You know what? Show was worth it for Cena vs Owens. Fantastic match. Props to Lawler for referencing that he fought Owens last year, specifically building up Owens while doing so. Added bonus for busting out a Package Powerbomb and whatever that moonsault is called.

Every time I see Owens or Zayn succeed, I think about our friend Michael "Llakor" Ryan and his work in the Quebec indies. On this night, and hopefully many more, Llakor stands.

(edited by El Nastio on 1.6.15 0054)

---
"You can't put a price on integrity"
Lexus
Andouille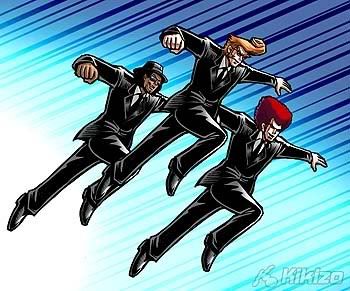 Since: 2.1.02
From: Stafford, VA

Since last post: 186 days
Last activity: 37 days

#7 Posted on | Instant Rating: 6.28
Owens/Cena. Just WOW. Credit to both men for a hell of a match.

Dusty finish was inevitable as soon as I saw the ring apron did not say WrestleMania, Summer Slam, or Survivor Series. At least they're on the right track to have a guy who appearently can get one over on the Authority.


---

"Laugh and the world laughs with you. Frown and the world laughs at you."
-Me.
JST
Toulouse



Since: 20.1.02
From: Quebec City, CAN

Since last post: 961 days
Last activity: 211 days

#8 Posted on | Instant Rating: 7.00
I actually tweeted to myself to watch this very same match!

http://www.dailymotion.com/video/x2a2uy3_kevin-steen-vs-jerry-lawler-piledriver-match-new-8-8-14_sport

I know Llakor would definitely be proud of his boys lately.


---

My side is the side of love, peace and submachine guns.
oudom
Boudin rouge



Since: 12.1.12

Since last post: 1525 days
Last activity: 1324 days

#9 Posted on | Instant Rating: 5.03
How awesome was it of Cesaro doing a standing drop kick on an opponent who was sitting on the top rope? Damn. Then to leap to the top rope and deliver a flying European Uppercut on Kalisto who was on top of the pod. All that climbing by Kalisto to the top of the Chamber didn't pay off at all. He looked dumb.
pieman
As young as
he feels



Since: 11.12.01
From: China, Maine

Since last post: 7 days
Last activity: 4 days


ICQ:
#10 Posted on | Instant Rating: 7.69


Man, Llakor would have loved Owens going over Cena, huh?


---
Tenken347
Knackwurst



Since: 27.2.03
From: Parts Unknown

Since last post: 40 days
Last activity: 2 days

#11 Posted on | Instant Rating: 5.26
John Cena just got beat clean by a guy who, let's be honest, most of the viewing audience has never seen before. That's nuts. They just straight up said that the NXT title is better than the US title. I would not have seen that coming in a hundred years. That said, Cena probably does take the rematch at Money in the Bank, which I don't have a problem with so long as there's a third match where someone wins decisively.


But yeah, apologies to the tag title chamber, but that was a one-match show.
Hokienautic
Lap cheong



Since: 2.1.02
From: Blacksburg VA

Since last post: 191 days
Last activity: 176 days

#12 Posted on | Instant Rating: 6.88
Not that it necessarily means much, but one of Owens' new tshirts has a decidedly red, white, and blue flavor to it.

https://twitter.com/FightOwensFight/status/604741390107586561


StaggerLee
Scrapple



Since: 3.10.02
From: Right side of the tracks

Since last post: 157 days
Last activity: 157 days

#13 Posted on | Instant Rating: 2.01
Had a dinner at my wife's boss' house, so I only caught the Bo/Neville match, which was entertaining for having two guys I don't care about, IC match (brutal) and the Main Event, which, if I'm honest wasn't a bad match, just a shitty, shitty ending. The second I saw ref #2 come down, I knew what the deal was. Gotta find the Cena/Owens match somewhere and watch it.

I understand why they have The Authority being involved, but seriously, THREE guys? It doesn't make the old "Heel manager does dastardly things to help his champ" vibe come through, it doesn't get any heat on Kane, Noble or the other dude.
whatever
Bierwurst



Since: 12.2.02
From: Cleveland, Ohio

Since last post: 180 days
Last activity: 140 days

#14 Posted on | Instant Rating: 6.24
That was the shirt he wore last night during the match.



---

"As you may have read in Robert Parker's Wine Newsletter, 'Donaghy Estates tastes like the urine of Satan, after a hefty portion of asparagus.'" Jack Donaghy, 30 Rock
InVerse
Boudin blanc



Since: 26.8.02

Since last post: 770 days
Last activity: 733 days

#15 Posted on | Instant Rating: 4.38
I forgot about the show until halfway through Cena vs Owens. That was obviously a fantastic match. I thought the Intercontinental Championship Elimination Chamber was perfect serviceable. Far from the best they've done, but not horrible. A friend that I was chatting with online apparently found it forgettable because halfway through the main event, he asked me if there was even an elimination chamber match on the show. (He missed the tag chamber as well.)

He doesn't watch NXT at all, so knows nothing about Neville or Owens. He was impressed by Owens but was bored by the fact that Neville "just does the same moves every match".

I would have held off on the Dusty finish until Raw, personally, and put an emphasis on HHH demanding it, but I have no problem with the win itself. If Dean Ambrose ends up as the Chris Jericho of the new generation, that's not exactly a bad position to be in. (Note, also, his use of the word sycophant during his promo.)

The saddest thing for me is that people got exactly what they wanted, Kevin Owens winning over John Cena clean, and everyone is just bitching that he probably won't go over clean again in two weeks. I think some of you have deep-seated psychological issues that cause you to believe yourselves unworthy of being happy, so you go out of your way to concoct excuses on why you must be miserable at all times.
lotjx
Scrapple



Since: 5.9.08

Since last post: 405 days
Last activity: 244 days

#16 Posted on | Instant Rating: 1.36
Well, I could disagree with Inverse on principal or the sheer amount of facts in front of us like say Rusev. I am going to let everyone have this. Enjoy. For two weeks.


---

http://comicbookspotlight.wordpress.com/

Now reviewing Better Call Saul and a ton of superhero TV shows.
It's False
Scrapple



Since: 20.6.02
From: I am the Tag Team Champions!

Since last post: 923 days
Last activity: 170 days

#17 Posted on | Instant Rating: 6.59
Originally posted by whatever

---

That was the shirt he wore last night during the match.


---


And it looks like it's a take off one of the old SmackDown logos. Whoever's designing these shirts deserves a serious raise, because I'm guessing it's the same guy that crafted a Prime Time Players shirt out of the old Prime Time Wrestling logo. Great stuff!


---
CruelAngel777
Sujuk



Since: 7.4.02

Since last post: 1515 days
Last activity: 1497 days

#18 Posted on | Instant Rating: 4.13
Owens push is about as legit a push as you can give. I've been saying for a while now that WWE shouldn't worry about making a new Lesnar, they can make an agile powerful remorseless detached asshole that only fights on his very specific terms. That is totally possible and I approve. Push Owens push!

Please retire Mark Henry. At several points in the match he just stood in plain view waiting for his shitty spots while the real workers did their thing a few feet in front of him. Go away Sexual Chocolate.

The irony of technical wrestler Daniel Bryan whose career may have stalled (or possibly be stopping) at it's highest point due to recurring injury, giving his Intercontinental Title to a one of the sloppiest wrestlers with a proven record of intentionally and unintentionally injuring others is blaring to me. It's alright, his reign as champ will be shorter when they realize people chant "Feed me more" out of impulse rather than interest. Give it to Shaemus, I've been wanting him to go heel for a while and he's really having fun out there as a bully. I give it two months till a title switch.

Also Bryan may have to retire due to injury but we are stuck with his botching wife and sister-in-law? In the immortal words of Jack Donaghy "what kind of God would allow such a thing?"

Ziggler's 80's Glam Metal vest/hoodie combos make me very jealous. I may need to invest in a sewing machine.




---

Cole: "Yeah, thanks to Kane. You should buy Kane a Rolex watch for what he did for you."
Rollins: "Oh don't be silly, Kane doesn't wear watches."
Horsemen4ever
Salami



Since: 14.6.13
From: Baton Rouge, LA

Since last post: 1293 days
Last activity: 1139 days

#19 Posted on | Instant Rating: 8.88
Henry was a last minute replacement that could A) drive in and B) absorb not winning. Not sure what being in the Chamber and not winning would have done for Bray Wyatt, but I doubt it would be good.


---
SchippeWreck
Banger



Since: 26.3.03
From: Glendale, CA

Since last post: 830 days
Last activity: 110 days

#20 Posted on | Instant Rating: 7.76
Originally posted by Horsemen4ever

---

Henry was a last minute replacement that could A) drive in and B) absorb not winning. Not sure what being in the Chamber and not winning would have done for Bray Wyatt, but I doubt it would be good.

---

Oh man, how good would Bray winning and Daniel Bryan handing him the belt have been? "You should have stayed with me, Bryan! See what's become of you? This shiny trinket will forever remind you of what you LOST by not following me on the path!"

This was a one match show, but WHAT. A. MATCH. I'm still having trouble processing that the guy who (graciously) cut promos on me and my brother-in-law for missing PWG shows wrestled John Cena in a 25-minute classic on PPV...and beat him clean as a whistle. And don't think I didn't mark out for the Package Piledriver tease.


---

Everything is awesome.
Pages: 1 2 Next