redsoxnation
Scrapple



Since: 24.7.02

Since last post: 1786 days
Last activity: 1786 days

#81 Posted on
Originally posted by AWArulz

---

wow. Negative vibes, dude!

I taped this mess, but have only watched a few segments (NYPD Blue is on tuesdays, baby!). I did see the Rock segment - and he rather sucked, eh? I thought he was pretty uninspired all around.

I did see the death segment too. I thought for a second they weren't going to put in Gorilla - that up front picture didn't look much like him. But I keep getting a nagging feeling that somebody was missed in the segment. Not Brian Hildebrand - although he was the first to pop to mind - but somebody who was on Raw.

Glad I taped it. Seems like the FF button will be working overtime.

---





In terms of the death recap segment, I was glad that it was Flair who was the MC at that point, as he always has the ability to go from kayfabe to serious real quick while still being able to stay in character. Guys I thought were missing from the segment were Terry Gordy (executioner), Kerry Von Erich (Texas Tornado), Pee Wee Anderson (I think he made an appearance at some point in the early WWF/E years), and of course the Dingbat Warrior's mind.
Have to disagree with some of the items that put as crap ideas. Earthquake did main event Summerslam with that gimmick, and Typhoon was a lot better gimmick for our old friend Fred Ottman than either Tugboat or Shockmaster was.
On to other good and bad points:
Jericho really had the Owen at the Slammy's vibe going as he tried to steal awards.
Nice to see Kavanaboy get a boring chant. Besides, why did Angle get cut off when he was on a roll while Kavanaboy gets to go through all his 27 catchphrases?
This show really needed an RNN update.
Nice to see the bait and switch is still alive at the former Titan Towers. Now, we cannot complain about most former wrestlers not being there, as they were not announced. However, Bobby Heenan was announced numerous times prior to the evening as being scheduled, so replacing him with Patterson is a definate step down.
Match of the Decade was a joke.


edit: Forgot to include Rad Radford in the list of the dead overlooked. If your going to mention Sunny, then those connected to the BodyDonnas are fair game to be mentioned.

(edited by redsoxnation on 15.1.03 1114)

---

Please help control the McMahon population. Have your Triple H's spayed or neutered.

marknout
Medisterpoelse



Since: 15.1.03
From: Lexington VA

Since last post: 5605 days
Last activity: 5529 days

#82 Posted on
Was it just me or:

Did the Rock look like he was Jim Jones sitting in the middle of the jungles of Guyana with his cult? I would make some sort of "Grape Kool-Aid" joke here, but I think some people in the audience (and many on this board) would rather take the Kool-Aid than have to sit through that segment again.
OlFuzzyBastard
Knackwurst



Since: 28.4.02
From: Pittsburgh, PA

Since last post: 371 days
Last activity: 347 days

#83 Posted on
The WWE said it was going to be an awards show going into it. If you didn't realize it was going to skew towards the current roster, you're unbelievably fucking stupid. In fact, under that logic, they'd have been totally justified in calling HHH the RAW Superstar of the Decade, and that would've made this entire board implode.

No one ever said Austin or Foley or Hart or anyone else was going to be there. And there are no words to express how hard I marked out when Vince said that he didn't invite him. Fuck that no-jobbing wifebeater. If you think another stale main-eventer squashing Booker T and Rob Van Dam is the solution to RAW's woes, there's a bridge in Brooklyn I'd like to sell you.

(Well, Mean Gene did say Heenan was going to be there, and I was pissed he wasn't, but that's neither here nor there.)

The show was on par to the old Slammy shows - certainly better than those from the mid-90s with Todd Pettingil's Billy Crystal-esque musical numbers. Hell, the show was worth taping for the opening montage, the Wrestlecrap montage and the Memorial Montage.

And that crowd? That's what it would be like if the whole fan base was smarks. Scary, ain't it?

Although, I still enjoy people booing Rocky... He damn well better come back as a heel.


---
VOTE NOW!

2002 Fuzzies: The Only Awards That Matter

Click Here
Ringmistress
Lap cheong



Since: 15.1.02
From: Philly

Since last post: 3981 days
Last activity: 3981 days

#84 Posted on
I just happened to tape the show, but didn't see it yet (due to a party I was invited too), but I did read the recaps, and well, I have something to say, well several...

First, as far as HHH/Stephanie winning best couple, well it was plenty obvious, and not just politics. Still, to be honest, I enjoyed them more when they were doing the crazy booking in the first few weeks, than acting like a normal couple later on with their weekly arguments, ugh... Steph said that "Where else can you get 4 weddings, drugged, fired, marry a loser..." etc. Okay Steph, and this would've been different with Test HOW? Personally, Mae/Mark Henry should've won. It was funny from start to finish, and it wasn't meant to be taken seriously anyway. It was kind of cute to me, and the best part is, NOBODY DIED!!!!

Uh, diva of the decade, Trish, right? Okay, I got no problem with her at all. But, I could've chose Chyna or Sable. They were the archetype of today's divas, whether we like to admit it or not. Sunny's a sentimental fave of mine, though.

Match of the decade - 2/7/00, Dallas Texas. Yes, Too cool was in the Match of the decade for me. It didn't get any louder and more energetic than that. WHY wasn't it even nominated?! Not all TLC matches are that great!

Promo award, what the hell, you could've just given it to Y2J!

Well, I'll have my opinion on the other awards later.

Ringmistress

(edited by Ringmistress on 15.1.03 0752)

---

Proper planning prevents piss poor performance"
William Regal

Learn it and live it, Vinnie Mac!
The Squire
Chipolata



Since: 8.1.02
From: Farmingdale, NY

Since last post: 4287 days
Last activity: 4280 days

#85 Posted on
Gee, I don't even know where to start.

First off, I'd like to say it was GREAT to see Booker and BROCK, as well as Austin and Bret's names get huge responses.

I happened to watch the summerslam 02 DVD a few weeks back, and while the Michaels/HHH match doesn't even hold up after a few months (sorry, I think it's garbage), the Rock-Brock Match is great, made that much better by the crowd response. I still think Rock isn't bad in the ring, but that promo last night is, in my opinion, exactly why the fans are turning on him. The acting classes went to his head and he's just getting a little too cutesy for his own good. "Sucks Sqaud?" "A tonk a Tonkin Boom Boom"? What in the hell was that? It's funny, it makes me think of the old company line of giving the fans what they want... and a face Rock over doing his catchphrases is not it. Good to see him get a "boring" chant because that was really awful.

There was more Austin and Foley than anyone else on the show. Just that Austin was in all the countdown clips and Foley was doing all the voiceovers on the TNN commercials.

Angle's acceptance speech was the best thing going, especially when he took a second to straighten out the flag. I agree that they should have given Benoit a nod in there too for crippling himself with doing the headbutt off the cage as well. In any case, at least they gave it to someone deserving of some recognition and NOT just because he was there.

I think any... eh, 'concerns' we may have had about HHH and Steph's breakup were pretty misleading. I think I've seen enough of Hunter's ass for one week.

Scott Steiner in a suit was just... wrong. The show was just so strange, they were keeping all of these kayfabe items in there, like keeping Angle with his Team and building Tension with him and Show... but then you have the strange seating arrangement. Why are Steiner and Bischoff at the same table. Why is Steiner at any Table? He should be sitting by himself with his head mesh on. Just Weird.

I think giving Austin and him not being there for the award for superstar of the decade was better than it going to someone else. Austin truly was the superstar of the decade and it would have been an insult to all the fans intelligence to have thrown it to HHH or Undertaker. I did think it was going to go to Undertaker since he has been there the longest, and those clips reviewing all of his past character looks leading up to the Rumble just solidified it in my mind. I'm glad they didn't go that way. Still, it's a worked show, a worked award.. and if you're are going to do that, shouldn't you at least be ready to have the person there to accept the award? I think that WWE knew they couldn't NOT give Foley and Austin some type of recognition... but it was still really weird nonetheless.

It was criminal that they basically ignored everything prior to 1997. All of the video packages were well done, they never let down in that area. I had gotten my hopes up with the opening Kid Rock package.

I have to disagree with everyone who thinks that the Owen Tribute show should have been the #1 Raw Moment. In my opinion it shouldn't have even been nominated. I just find it tasteless. We always complain about the WWE never doing anything with class, and granted it IS wrestling so we know it's not going to be done with class for the most part. The one time they actually DO handle something well it's because of Owen's death. In my opinion, that show should stand alone. They should have had the recap package on the show to remind everyone about it, but having it stuck in between the Austin beer bath or Rock talking about Poontang Pie just discredits the entire thing.

Where were the Guerreros? And does anyone feel like the fans are a few months away from turning on Edge with him seemingly getting nominated to play wishy-washy babyface lately? That closing speech was really pandering.

I'm just going to completely ignore match of the decade.


(edited by The Squire on 15.1.03 1100)

---

They gotta bring these back!!!:
"talk to the hand because the man don't understand." - "The Crippler" Chris Benoit
"...and that is the LAST WORD." - "The Big Nasty" Paul Wight
and of course: "Don't hate the playa...HATE THE GAME~!" - WCW World Champion Booker T
The 5th Horseman
Kolbasz



Since: 23.10.02
From: Myrtle Beach, South Carolina

Since last post: 4310 days
Last activity: 4299 days

#86 Posted on
Originally posted by oldschoolhero

---

Wow, some people need to really just relax and breathe a little. Basically it comes down to a lot of you being pissed that Austin or Bret or whomever didn't show up, and you're masking that by claiming they're "insulting your intelligence" and "they don't respect you".

---


Well, since I'm the one that mentioned Vince claiming in the past to never insult our intelligence anymore, I'll assume at least some of that is directed towards me. If so, you're WAY OFF in your attempt at psychiatry. I didn't even expect Bret or Austin to return. I would have been shocked if they did return for this show so, my displeasure has nothing to do with that. I was, however, expecting plenty of clips of the great and memorable moments I have seen over the last 10 years (it was advertised as a celebration and look back at those ten years afterall) and the show was sadly lacking in that.

For the record, my comment about insulting our intelligence was referring to their blurring of Victoria's face when they showed the clip of Eddy Guerrero getting out of the shower with the 2 hoes. Why even do that? Most people wouldn't have even noticed it if it wasn't for the friggin' blur covering her face and the ones that would have noticed it probably noticed it more easily because of the attention grabbing blur.


---

It's FUCKING WRESTLING SHOW-and a fucking wrestling AWARDS show on top of that.

---


And this is a FUCKING MESSAGE BOARD and a fucking wrestling MESSAGE BOARD on top of that. People are going to give their opinion, good or bad, so why bitch and moan if someone's opinion is that the show sucked?


---

Side note: The double standards of this place are amazing: The company needs to build new stars, but the only thing fans have to look forward to is Austin returning? HELLO.

---


Build the new stars during the current themed Monday night Raw, celebrate the past with a show supposedly meant to...well, celebrate the past. How would you feel if they had a show supposedly celebrating the history of the movie industry and they only hyped movies featuring current movie stars while ignoring, or just brushing past, movies like "Gone With The Wind" and "Citizen Kane"? It would seem kind of ridiculus and useless wouldn't it?


---

You talk about WWE becoming a joke? The way everyone is becoming so damn hypersensetive to EVERYTHING, THIS place is becoming a joke.

---


Damn, the irony in that statement is amazing. Good thing nobody here is hypersensitive to other people's negative opinions of shows, huh?


---

Why the Hell SHOULD the company get any better when, even if they DO do something right, many of the fans totally ignore it in favour of attacking the negatives?
---


Yes, because the the fans attacking the negative couldn't possibly have anything to do with the WWE giving plenty of negative to attack.


---

If the award was for Mae Young in general, then she sure as Hell deserves it; the Royal Rumble stripping stunt cost WWF their contract with Britain's Channel Four right off the bat-and they were only a month in to their two-year run.

---


Wait a minute, with all your defending of the show and complaining about the thoughts of the people that didn't like it, you didn't even see the show yourself? I sure hope you're not one of those people that attacks anyone around here for complaining about, or commenting on, a show that they didn't see. If so, you are the hypocrit you accused others of being.

By the way, the award was strictly for the segment of her giving birth to a hand. Apparently, that was more disturbing to the censors than HLA, Pillman's gun incident, or the necrophilia stuff (which somehow wasn't even nominated).



Originally posted by InVerse

---

I knew this thread was going to be good for a laugh. People were expecting a classy awards ceremony or tribute to a show that has (even during it's high points) been one of the most classless shows on television? Kayfabe may or may not be dead, but the fans are just as gullible as ever...

---


Yes, their about as gullible as the people who come here to constantly complain about the negative comments yet, they continue to come back to complain about the complaining.



Originally posted by Stephanie

---




Originally posted by InVerse

---

I knew this thread was going to be good for a laugh. People were expecting a classy awards ceremony or tribute to a show that has (even during it's high points) been one of the most classless shows on television? Kayfabe may or may not be dead, but the fans are just as gullible as ever...

---



I suppose that's our problem (and I'm including myself in this) - we see a company capable of a good program (even, yes, a classy program - on a good night), and yet they undercut our lowest expectations over and over again.

---


Exactly!! I agree with this completely. The frustration comes from the incredible difference in the quality of the current shows and the potential. Without any competition, they have the very best talent at their disposal yet, somehow, the product has gotten worse instead of better.
StampedeFan23
Morcilla




Since: 12.1.02
From: BC, Canada

Since last post: 3359 days
Last activity: 2895 days

#87 Posted on
Originally posted by El Pescado

---

If any of you had seen Sunny in the last year or so you'd know why she didn't win the award. Yech!

And if you HAVE seen Sunny in the last year, can you believe how hot she used to be? What happened?!

---


I'd still hit it!

Anyone else notice they blurred out Victoria's face in the Eddy/Chyna segment?


---

Are you ready for Mahkan-mania to run wild all over you?

Still waiting to be Wiener of the Day...
El Pescado
Kolbasz



Since: 3.1.02
From: Toms River, NJ

Since last post: 2479 days
Last activity: 2302 days

#88 Posted on
Ladies and Gentlemen, your Raw Diva of the Decade...SUNNY!!




*Cough*


---
"You won't see that on Everybody Loves Raymond!"
-J.R. after Trish gets pasted with a chair
fuelinjected
Banger



Since: 12.10.02
From: Canada

Since last post: 4568 days
Last activity: 4568 days

#89 Posted on
For a good five months, Steve Austin didn't exist anymore in WWE. Not a word, not a mention on TV. Then out of the blue, week after week, they show promos of pro-Austin moments. JR and Triple H have constantly been dropping his name on the show. Even if they never intended to bring Austin back, they sure as hell hyped it up that he would probably be there.

On a smaller scale, it would be like if they keep airing these Nathan Jones and Sean O'Haire promos and he never shows up. Well, they NEVER said they were coming to WWE!

What is sad and pathetic is that WWE is such a loser of a promotion now that Mick Foley wouldn't even make the drive from Long Island for the show.
vsp
Andouille



Since: 3.1.02
From: Philly

Since last post: 4340 days
Last activity: 595 days

#90 Posted on | Instant Rating: 0.00
Originally posted by El Pescado

---

Ladies and Gentlemen, your Raw Diva of the Decade...SUNNY!!

---


I see a disturbing photo of Leona Helmsley, but where's Sunny?



---

"When I feel depressed, I sit under a willow tree by a cool river, and imagine that I am strangling a duck." -- Kotaro Sarai

El Pescado
Kolbasz



Since: 3.1.02
From: Toms River, NJ

Since last post: 2479 days
Last activity: 2302 days

#91 Posted on
Originally posted by vsp

---




Originally posted by El Pescado

---

Ladies and Gentlemen, your Raw Diva of the Decade...SUNNY!!

---



I see a disturbing photo of Leona Helmsley, but where's Sunny?


---


That IS Sunny. Or, what she looks like now, anyway...


---
"You won't see that on Everybody Loves Raymond!"
-J.R. after Trish gets pasted with a chair
GRL
Frankfurter



Since: 13.7.02
From: Austin

Since last post: 45 days
Last activity: 2 days

#92 Posted on
That Chris Candido is one lucky man.

We can go back and forth over and over again about how bad the show was, but my biggest problem with it was the lack of anything special. They showed some great clips for a brief second, and they mentioned Bret Hart's name, and all of that, but there was nothing there that made me sit up and go, wow, what a great look back at the past ten years of Raw. Nothing.
Keeper
Blutwurst
Moderator



Since: 1.3.02
From: Worcester, MA

Since last post: 1134 days
Last activity: 112 days

#93 Posted on
Originally posted by Alessandro

---


(2) I don't think this was just a problem with my cable company (since the other channels were working fine), but for a good 15-20 minute stretch towards the end of the show, the sound during the broadcast totally disappeared; even during the commercials. Did anyone else experience this problem?



---


I had this same problem, but seeing as we are from the same area, it must have been a problem with Charter.

As for the show, it was a bit disappointing, but I only half pay attention while I am watching anyway. So it didn't bother me that much.
Torchslasher
Knackwurst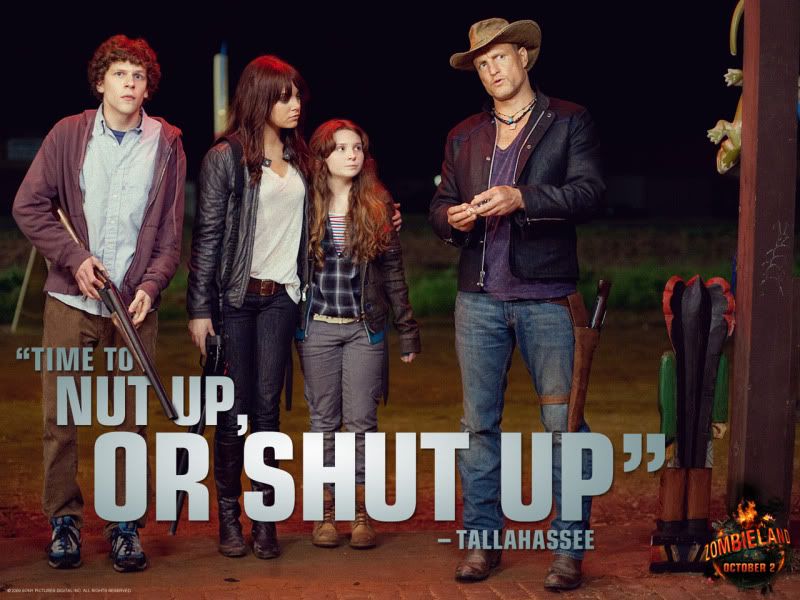 Since: 17.1.02
From: New F'n Jersey

Since last post: 71 days
Last activity: 70 days

#94 Posted on | Instant Rating: 6.44
The Network Difficulties award should have gone to the first "symbolification" by Ministry of Darkness Undertaker.

The Network's difficulties with the Mae Young hand-birth was probably more of this nature:

"All you kidding me? That sounds like the dumbest idea I have ever heard!"


---

The call is from heroism; will you accept the charges?

Treasurer of the RFMC
odessasteps
Scrapple



Since: 2.1.02
From: MD, USA

Since last post: 1434 days
Last activity: 1401 days

#95 Posted on | Instant Rating: 6.41

While they technically never promised a return by either Austin or Hart, I think it's fair to say that wrestling fans have been conditioned by Pavlovian dogs that A will generally lead to B.

Thus, lots of "positive" clips of Austin would logically lead to fans expecting an Austin return sooner rather than later.

Personally, I'm just glad I taped it and sped through it in 10 minutes rather than waste 2 hours watching it.



---

"No one's ever done a movie about flowers before. So there are no guidelines."
"What about "Flowers for Algernon"?"
"Well, that's not about flowers. And it's not a movie."
"Ok, I'm sorry, I never saw it." -- Adaptation

Stephanie
Landjager



Since: 2.1.02
From: Madison, WI

Since last post: 1828 days
Last activity: 76 days

#96 Posted on | Instant Rating: 5.22
Originally posted by El Pescado

---

Ladies and Gentlemen, your Raw Diva of the Decade...SUNNY!!



*Cough*

---


OK, she obviously doesn't look the same now as she did when she was in the WWF - she looks more like the "Hot Truck Driver Of The Year" in that picture. You still can't deny what she achieved when she was Sunny.

Steph


---

I'm going twenty-four hours a day...I can't seem to stop
- "Turn Up The Radio", Autograph
Venom
Boudin rouge



Since: 15.1.03

Since last post: 3912 days
Last activity: 3882 days

#97 Posted on
Okay...so the anti-smart markers are basically saying it's our own fault for taking the show so seriously, we should lower our expectations so low that nothing this company does will disappoint us? Truly, the attitude of a winning company...

And yes, while nobody signed a MacMahon-seal-of-approval-bearing letter saying that Bret Hart and Austin would be there, they sure as hell hyped the shit out of this show with BIG SURPRISES, BIG RETURNS, HYPE HYPE HYPE. It's not so much "no bret hart and no austin make Venom something-something;" it's a matter of the the WWE failing to live up to what they were promising to deliver in the build up.

Why even have awards at all? Do a show, show clips from each year (15 minutes or so for each), have workers reminince, maybe some montage piece (crazy bumps, stupid characters, etc.) the end. Maybe, in keeping in accordance with the first part of the post, the WWE doesn't want you to remember how great RAW used to be, so you won't be disappointed when Triple H walks out next week with the title.
sentonBOMB
Frankfurter



Since: 25.11.02
From: Jersey

Since last post: 3280 days
Last activity: 1981 days

#98 Posted on
Originally posted by Austin Bradshaw vs NWO 59

---

First retarded move was having it at the world. The FREAKIN' World. More people go to my local Chuck E. Cheese then that place, plus it's a lot bigger. They should of rented out a small arena, atleast everyone wouldn't of looked all crammed-up in there.

-It looked like barely anyone was there.

---


on a side note, has anyone ever eaten at The World? i got sicker from eating those damn chicken fingers than i have at any restaurant in YEARS.

if you haven't been, STAY AWAY.
Alessandro
Lap cheong




Since: 2.1.02
From: Worcester MA

Since last post: 45 days
Last activity: 6 days

#99 Posted on | Instant Rating: 3.04
on a side note, has anyone ever eaten at The World?

---
First-hand testimonial
---

Alessandro "Hercules" Boondy


Primordial Soup Productions (Returning Soon!)

The Mean Green










I make the examination of this shipment, he pleasant true altitude of the enamel, hard give to return to this feminine line lateral and posts he in the right its donkey of the sugar refinery! If odore he, of who the cook of the form of the cliff!
--"Translation" of a popular Rock catchphrase (guess which one!)
RKMtwin
Boudin rouge



Since: 1.3.02
From: Denver, Colorado

Since last post: 3490 days
Last activity: 2933 days

#100 Posted on
Just a quick thought--

So, in lieu of how a lot of people feel about this *ahem* 10th anniversary show, do you think it's time to call RD Reynolds so he can add it to all the other Wrestlecrap?



EDIT: bad grammar

(edited by RKMtwin on 15.1.03 1346)

---

David Crockett sez it best, folks: "Look at 'im, Tony! Look at 'im!"
Pages: Prev 1 2 3 4 5 6 Next