rv581
Goetta



Since: 2.12.02

Since last post: 2794 days
Last activity: 1964 days

#1 Posted on
From a webpage that will go nameless:

"Wrestling Fans and Bill Goldberg"

Here's a cold hard fact: All guys, from preteens to the 30-something crowd, enjoy professional wrestling from time to time. We might not admit it, of course. Whenever something seems uncool or dorky, we usually deny any sort of affiliation with the entity. Some guys will go to exhaustive lengths to further this façade of coolness, desperate to conceal any behavior others might view as lame or passé. For example, have you ever known a guy who has an ugly girlfriend? He'll never admit to any association with the poor woman:

"Hey, Tommy! Long time, no see! I heard you married Fat Tammy nine months ago! Is that true?"

"Fat Tammy? No way! I don't even know her—not really. Ha, ha, ha. I'm not married. Ha, ha, ha."

"But a wedding photo of you and her together ran in the church bulletin. And you're wearing a wedding ring."

"What wedding ring?"

"The one on your left ring finger."

"Oh, that. Ha, ha, ha. That's because I got married to… Jennifer Lopez. Yeah! The church just ran the wrong picture for diversionary purposes. You know how those paparazzis are. Ha, ha, ha."

"I thought J. Lo was getting married to Ben Affleck. And that little girl in your stroller looks just like Fat Tammy!"

"Ha, ha, ha. I gotta go…"

Professional wrestling isn't the sort of thing that the Average Joe is gonna readily profess a proclivity towards in public. I mean, let's face facts: If you're wearing a Stone Cold Steve Austin t-shirt and shouting "Whoo!" during your first date, chances are you're gonna be flying solo come nighttime. Professional wrestling is somewhere on par with Star Trek and Dungeons & Dragons in terms of "coolness." But fuck it—[NAMELESS WEBPAGE]is an Internet magazine and I'm shielded by my anonymity, so I'll yap away about the pseudo-sport without any fear of reprisals. Read this in the privacy of your own home and enjoy…

Here's a question: Why do the "smart" fans give Bill Goldberg such a hard time? (Incidentally, pro wrestling lexicon divides fans into different groups: The "marks" comprise about 95% of the audience and generally cheer for the good guys and boo the bad guys like good little lemmings. The "smart" fans read all the insider gossip websites and generally dislikes any wrestler who relies on size and power.) I've never understood why a "smart" fan would care more about two lightweight wrestlers who can bounce around the ring like an industrial rubber ball than they would about someone with charisma and presence. Since wrestling matches have predetermined outcomes, a certain amount of disbelief is required in order to enjoy the action—and a large, intense wrestler like Bill Goldberg is far more effective at portraying a real life combatant than an undersized peon with a flair for acrobatics. Look at it this way: Jack Nicholson is a much better actor than Arnold Schwarzenegger, but who would be more effective playing the part of a Terminator? Arnold, of course. Tom Hanks owns a pair of Academy Awards, but if I need someone to portray a psychopathic ex-Green Beret, I'm paging Sylvester Stallone. Presence, intensity, and stature matter in the realm of make-believe.

For the uninitiated, Bill Goldberg is a six foot three, 285 pound ex-NFL defensive linemen with a shaved head and gargantuan muscles. He performs a limited number of in-ring moves, twitches his eyes and makes psychotic-looking facial contortions, and growls like an orangutan. The "marks" enjoy watching him pummel an opponent into a bloody blotch and loudly chant his name. The "smart" fans roll their eyes and wonder aloud why Goldberg is getting such acclaim and attention while Chris Benoit, the 215 pound Canadian mat wrestler with a blank expression but a snappy suplex, is toiling in the undercards. It's baffling to me that someone who considers themselves "smart" when it comes to professional wrestling would profess such an ignorant understanding of the wrestling business.

The WWE, owned and operated by the McMahon family, makes money by giving the public what they want. They lose money (or fail to maximize their profit-potential) when they fail to give the audience what they want. What does the public want? They want a blend of personalities and attractions. They want to see quality ring tacticians taking risks one moment and some comic relief the next. They want to see a bad guy do something sinister and a monster like Goldberg destroy some poor shlub. Then, of course, they want to watch a few hot babes rolling around the ring, jiggling their tits and taking turns sitting on one another. It's not a complicated formula, yet it seems as if the fans who've accumulated the most knowledge about professional wrestling remain the most obtuse when it comes to its application. The "smarts" obsess about a wrestler's work-rate and sacrifice all other factors before the altar of in-ring athleticism. They want a circus with only acrobats… and no clowns, elephants, or freaks.

Some "smart" fans complain that Goldberg doesn't take wrestling seriously, that he holds the industry in light regard. Well, I'm sure this is true to a degree; undoubtedly, Goldberg doesn't obsess about wrestling's nuances in the wee hours of the night, huddled by his computer monitor, writing articles about why all the storylines suck. But he stays in superb shape, shows up on time, and doesn't no-show events. Is this not a reasonable expectation of an employee? Additionally, away from the ring, Bill Goldberg is incredibly media-friendly and has consistently used his name recognition to gain publicity for the professional wrestling industry, appearing on programs such as The Tonight Show, The Man Show, and Dennis Miller Live. He's attended numerous autograph signings, never tarnished wrestling's image with legal or personal embarrassments, and is highly active with animal and children charities. An argument could be made that he's furthered wrestling's stature within the general public much more than "smart" favorites like Chris Benoit, Dean Malenko, and Rey Mysterio combined.

It should also be noted that the same "smarts" who deride Goldberg for not taking wrestling seriously enough also complain that he takes himself too seriously. But caring deeply about how your wrestling character is perceived seems unworthy of condemnation. Despite his short career, Goldberg has already participated in some of the most inane storylines imaginable, including a feud over a Superbowl ring, getting zapped into unconsciousness via an electronic device, attacking a cancer-addled Jim Duggan, and digging a grave in the desert to avenge those who'd target his girlfriend. He's seen the industry advance storylines that include necrophilia, a homosexual marriage, and a wrestler whose gimmick is to mimic a dog. Can we really blame Goldberg for wanting to protect himself from idiotic storylines or becoming an object of ridicule? A stupid storyline or lame gimmick can irrevocably damamge a wrestler's career. One of WCW's backstage handlers was Terry Taylor, whose once-promising wrestling career was utterly destroyed when the WWF brain-trust gave him the God awful "Red Rooster" gimmick, where he promptly cock-a-doodle-do'd himself into obscurity. Perhaps if Terry Taylor protected himself better, his career would've been more successful. After all, if a wrestler fails, the WWE unceremoniously dumps the person on his ass—without any sort of pension or retirement fund.

The "smarts" consistently praise Vince McMahon, glorifying him—rightly so—as the prototypical capitalist businessman. Then, in the same breath, they crudely condemn any wrestler who operates out of self-interest. It's a peculiar double-standard. Apparently, they believe it's perfectly acceptable for McMahon to act in the best interest of his company, but it's a grave sin for a wrestler to act unlike a do-as-your-told communal drone. Vince McMahon's estimated net worth has hovered around the billion dollar mark, thanks to the wrestling industry. Meanwhile, the wrestlers are barred from unionizing, get no pension or retirement fund, and an extremely high number of them fail to live past the age of 50. Could it be that what's in the best interest of Vince McMahon isn't always in the best interest of the wrestlers? And in this light, how can anyone on the outside condemn Bill Goldberg for standing up for his best interest, rather then relying on others to stand up for him?

Bill Goldberg can't do it all. He can't snarl menacing one moment, cut a promo that evokes a wide range of emotion the next, and cap it off with a dazzling array of aerial wrestling maneuvers. But this shouldn't be a source of dismay. Bill Goldberg is Mark McGwire, a homerun hitter with massive arms. And as long as there are others in the lineup who can pitch, sprint, and bunt, there's always going to be room for a player with a big bat. Asking Mark McGwire to stretch a grounder into a double is insane—a terrible misallocation of your resources.

Perhaps the greatest limitation of the "smart" community is their inability to deduce the most basic truisms of the wrestling industry. And because of this sizable cerebral impediment, they remain a marginalized minority in all facets of professional wrestling that don't involve computers. Which renders them, of all ironies, as one dimensional as Bill Goldberg.



---

"Who ate my sandwich???"
Promote this thread!
Guru Zim
SQL Dejection
Administrator



Since: 9.12.01
From: Bay City, OR

Since last post: 17 days
Last activity: 1 day


ICQ:
#2 Posted on
You know, if you are going to take someone's content, you should at least acknowledge who they are. I would prefer linking to the story as well.


---

Willful ignorance of science is not commendable. Refusing to learn the difference between a credible source and a shill is criminally stupid.
rv581
Goetta



Since: 2.12.02

Since last post: 2794 days
Last activity: 1964 days

#3 Posted on
Sorry. It's from a webpage I've lined to before and was told to stop linking to the site by CRZ.

I decided to cut & paste this artical though because I thought it was really well written and others might find it interesting. Hope I'm not offending anyone.


---

"Who ate my sandwich???"
drivebye14
Cotto



Since: 5.9.02

Since last post: 5232 days
Last activity: 5184 days

#4 Posted on
I think this article is well written, and right on in many places. I do have one problem with it- it assumes that the average fan wants to see goldberg destroy some little guy instead of watching beniot put on a great match. I think the formula he put out there (big face destroys heel, attractive women walk around for the croud) is now outdated, as shown by the wwe's declining ratings. i think vince still believes its the formula, but the ratings continue to fall the more he goes to it... Obviously something different needs to be put out there- Goldberg was a great rating's draw at one point, but now its time to build in a direction with more promise. As someone who was at the Royal Rumble pay per view and saw the kind of cheers that beniot got, i would say that the fans want to see beniot wrestle a lot more than they want to see goldberg speer lance storm to oblivision (i was also at backlash, where the fans were basically uninterested in goldberg).

Guru Zim
SQL Dejection
Administrator



Since: 9.12.01
From: Bay City, OR

Since last post: 17 days
Last activity: 1 day


ICQ:
#5 Posted on
See, here's the thing. If he told you to stop, then you should stop. I didn't realize that was what was up.

It's bad to take someone's article and not credit them, and it's bad to piss off CRZ. Maybe you should just stop posting the stuff from that site.

You sure seem like a shill for that site. I'm not entirely sure why I'm not banning your account.


---

Willful ignorance of science is not commendable. Refusing to learn the difference between a credible source and a shill is criminally stupid.
rv581
Goetta



Since: 2.12.02

Since last post: 2794 days
Last activity: 1964 days

#6 Posted on
Well, I hope you don't ban me but that's your call. I enjoy posting here and would like to stay.

I thought this was a good artical with an interesting point of view. I wanted to share it with others and also not link another webpage, as not upset CRZ or anyone else. I hope no one is offended because that wasn't my goal. But it seemed like an artical wrestling fans would like.


---

"Who ate my sandwich???"
CRZ
Big Brother
Administrator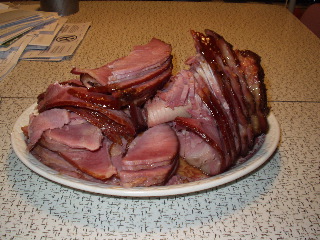 Since: 9.12.01
From: ミネアポリス

Since last post: 10 days
Last activity: 11 hours


ICQ:
#7 Posted on
Originally posted by rv581

---

Well, I hope you don't ban me but that's your call. I enjoy posting here and would like to stay.

---
And yet... here you are sneaking laststory.com content over here again. Why don't I believe you?


---

©CRZ™