It's False
Scrapple



Since: 20.6.02
From: I am the Tag Team Champions!

Since last post: 4 hours
Last activity: 53 min.

#1 Posted on | Instant Rating: 8.96
Well, the card sure looked solid on paper. Then came the dreaded "Card Subject to Change" clause and, boy, do we all look like suckers.

Bryan/Sheamus getting shunted into dark match territory would make sense on any other day, but this is a FOUR HOUR SHOW! Are they really THAT hard-pressed for time?

The show's being hosted by Matthews, Cole, and Lawler? Why? Haven't Cole and Lawler had their cartoonish feud interjected into the shows' commentary long enough without having it spill into the biggest PPV of the year?

Nice opening promo from The Rock to get the crowd going.

I hope people remember when Royal Rumble time comes around again, that "The winner will main event Wrestlemania" translates to "The winner will compete in the opener." It wasn't a bad opener, though. Del Rio and Edge put on a good match and the extracurriculars with Christian and Brodus Clay didn't take too much away from it. The post-match vehicular destruction should either be the feud's blowoff or the setup for a Backlash rematch.

I'm already sick of Cole and Lawler on commentary tonight.

If Mysterio's decking himself out as Captain America for "USA" chants, I don't think he'll be fooling anybody. This was another good match and both guys brought it, but the crowd seemed out of it. I fully expected Rey to get the win, so Cody getting the clean win with Cross-Rhodes was a nice surprise. They need to move Cody up while the iron's hot, before this push fizzles out.

A lot of nonsense backstage with Snoop Dogg. Here's William Regal, bringing the rhymes. Hello, Khali. Zack Ryder gives me my first taste of "Friday", which I have never heard up until now. Having said that, I now hate Zack Ryder. Roddy Piper gives us a nice cameo apperance. Here are Chris Masters and Yoshi Tatsu for no good reason. Hornswoggle gives us the "comedy" payoff. I can totally see why they wouldn't have time for Bryan/Sheamus. Somebody shoot me.

Here's the big eight-man between Show, Kane, Santino, and Kofi (a late addition) against The Corre. And if you blink, you'll miss the faces winning in about a minute. WHAT THE HELL WAS THAT?! I have to mention this again, but THIS IS A FOUR-HOUR SHOW and we've had one matched scrapped and another cut criminally short. Did this even merit a taped angle at Axxess? Why go to all this effort to get Kofi on the show if the match was only going to a minute anyway? What was the POINT of this?

Thanks for showing up, Eve Torres. Oh good lord, it's Mae Young! Why yes, I am paying $55 for this, why do you ask? The segment redeems itself with a Rock/Austin reunion. The E can only WISH they could generate that kind of heat between two stars of this caliber. Compare the reaction between the Rock/Austin face-off and the dismal failure of the Cena/Orton face-off at the Rumble a few months ago.

Punk's entrance was neat. The match...not so much. It had some good moments, but it felt like it dragged on after a while. Crowd at least got into it for the ending, which was pretty well-done.

Now we go backstage for The Rock and Pee-Wee Herman. Yeah, I can totally see why the eight-man tag had to go less than two minutes. What a total waste of time.

Introductions for the Hall of Fame class of 2011. They might as well call this "Shawn Michaels and a bunch of guys" for all the attention they're giving Shawn. Thanks for showing up, Everybody Else! Best part of this was the crowd shitting all over Drew Carey.

Time for Cole/Lawler and I have to emphasize again that Cole needs to GET UTTERLY DESTROYED here and nothing less will be acceptable, considering the way he's single-handedly dragged down shows for almost a year, just for the purpose of putting himself over. JR is calling the match, which is great, so the Scales of Suck need to be balanced by bringing out Booker T. Cole cuts a promo, because he clearly HASN'T TALKED ENOUGH tonight! Austin's entrance reminds me of why he's still amazing to this day, nearly committing vehicular manslaughter with an ATV.

Now for the match. Cole plays the chickenshit heel to perfection, I'll give him that much. Swagger gets involved, as expected, to give Cole some "offense". And man, is that some HIDEOUS "offense"! Why are they giving this match more than 10 minutes? This should NOT be taking this long, given the participants here. I hope all the buildup to this match was worth the "boring" chant they're getting. Lawler makes his comeback, anyway. Swagger throws in the towel, to no avail. Swagger eats a Stunner. Lawler hits his shitty fist drop, but pulls Cole up at 2? Piledriver? No, ANKLELOCK! Cole taps...and taps...and taps some more, before Austin finally rings the bell.

The post-match celebration is on. Beers for everyone! Here's a beer for Booker...who eats a Stunner! BWAHAHAHAHA!! But now here's the GM Macbook to reverse the decision, because of the officiating. Since when has a match EVER been reversed due to shoddy officiating? I'll grant that the GM has clearly been a mark for Cole, so it makes sense from a storytelling standpoint, but it's still a kick in the nuts and the crowd's shitting all over this. Cole should be getting the ultimate comeuppance, not walking away with a shit-eating grin on his face. Well, time to shoot the messenger! Here's a Stunner for Josh Matthews, who sells it like a champ! With Cole, Booker, and Matthews now out of commission, it leaves JR and Lawler as the last two announcers standing, so for one night, all will be right with the world.

Of course, with Lawler's reaction to the reversal and Cole being able to claim he's 1-0 at Wrestlemania, I have a feeling there's a rematch in the works. God help us all, it's not over yet. This feud (sadly) MUST continue!

Triple H's entrance rocks everybody's world with Metallica leading the way into his normal Motorhead theme. Undertaker comes out to the sounds of Johnny Cash, hopefully for the last time.

Both guys brought their working boots. Undertaker busts out THE TOPE! Holy shit! Back and forth. Chokeslam gets 2! There's a GREAT moment where H is going for the corner punches, but slips out of the Last Ride, knowing that's exactly how UT beat him at Wrestlemania X-7! Chairshots from UT! Pedigree from H gets 2! Superplex gets countered with the Last Ride...and GETS 2! DAMN! TOMBSTONE GETS 2! Everyone's way into this now and so am I! Another Pedigree gets 2! A THIRD PEDIGREE gets 2! Chairshot! Chairshot! Chairshot to the head! H hits his own Tombstone...and gets 2! So that leaves Triple H to go to his old standby, the sledgehammer. But he walks into the Hell's Gate! H desperately reaches the for the sledgehammer, but the hold is too much for him and he taps.

Match of the Year so far, by a mile. I can't see anything coming close and Cena has a REALLY tough act to follow if indeed he IS next on the Streak list. Post-match, both guys sell the shit out of the match. UT ends up getting carted out, for what I'm sure is another well-deserved vacation. Great, great match!

And just like that, John Morrison goes from stealing the show at the Rumble and at the Elimination Chamber to having to try and follow UT/HHH at Wrestlemania. Absolutely no way they can follow the last match and it's really sad to see Morrison and Ziggler's big years lead to them getting the death slot. Crowd boos Snooki heavily to restore my faith in humanity. Snooki pins Michelle McCool to end this one fast.

A very, VERY well-done video package to lead in Miz. Shows the history of the WWE Championship, with shots of Hogan, Flair, Rock, Austin, leading all the way to Miz. It actually did a better job of putting the title over more than it did Miz. This is followed by Cena getting a gospel intro. It's awesome, but it can't touch Miz's great entrance.

JR gives us a great fun fact: Cena's never lost a one-on-one match at Wrestlemania. That does a great job of setting up next year's Cena/Undertaker match.

Cena and Miz put on a decent match with great heat. Miz revives the REALITY CHECK! Cena gets the STF with Miz reaching the ropes! Skull-Crushing Finale gets 2! Ref bump, to drag the match down a notch. Attitude Adjustments gets nothing and likes it, because the ref is down. Riley-ference, as he whacks Cena with the briefcase. It gets 2! Miz wipes out Riley with the briefcase by accident! Attitude Adjustment hits and gets 2! The fight spills outside...for a DOUBLE COUNTOUT? WHA??? Here's The Rock! Apparently, hosting duties allow him to make the match No DQ, No Countout, so the match continues. ROCK BOTTOM FOR CENA!!! MIZ RETAINS! HOLY SHIT! I take back what I said about setting up Cena/UT with that "unbeaten" remark.

Post-match, Rock wipes out Miz with the People's Elbow!

Soooooo........

Nothing's going to beat that Undertaker/Triple H match. That alone is worth a $40 PPV. Unfortunately, this is a $55 PPV and we had so much filler, a lot of junk, and a bunch of matches getting cut short or completely scrapped.

Thumbs in the middle for Wrestlemania.

FINAL RESULTS:
-Edge d. Alberto Del Rio
-Cody Rhodes d. Rey Mysterio
-Big Show, Kane, Santino Marella, Kofi Kingston d. The Corre
-Randy Orton d. CM Punk
-Michael Cole d. Jerry Lawler
-Undertaker d. Triple H
-John Morrison, Trish Stratus, Snooki d. Dolph Ziggler and LayCool
-The Miz d. John Cena

(edited by It's False on 3.4.11 2128)
---
Promote this thread!
The King of Keith
Lap cheong



Since: 4.11.02
From: Winchester, VA

Since last post: 424 days
Last activity: 424 days


AIM:
#2 Posted on
I thought the main event was terrible. Other than a surprise with Miz kicking out of the AA, the rest of the match was just shoddy.

I loved the hell out of the UT/HHH match. I really thought it was over with HHH's tombstone and I actually cheered when UT kicked out. I also loved the spinebuster onto the Spanish announce table. Great drama and storytelling through the whole match.

Cody/Rey was another really entertaining match. I thought that was the second best match of the night. Really good stuff with Cody pulling out all of the creative counters. The delayed second rope suplex was all kinds of awesome.

Everything else just didn't do anything for me. The Edge/Del Rio match made me unhappy with Edge's poor selling. Cole/Lawler was horrible, even with my lowered standards. Punk/Orton was boring thanks to Randy, and the other matches were not memorable at all.

Worth seeing for the UT/HHH and Rey/Cody matches. Everything else is a thumbs down for me.


---

Am I in Horseville? Because I'm hearing nothing but naysayers!
BigDaddyLoco
Scrapple



Since: 2.1.02

Since last post: 21 hours
Last activity: 1 hour

#3 Posted on | Instant Rating: 6.00
Shaky WrestleMania, that probably won't be remembered for much a few years from now. Match time seemed to suffer from too many video packages, entrances and stalling.

I expected more emotion and shenanigans in the Cole/Lawler match.

Taker/Triple H was the match of the night and brought the show up from below average, but even that was more of a real good story and a lot of guys laying around in between big moves than an actual wrestling match.

Snooki not wiping out was amazing. I didn't know she had anything like that in her.

Interesting way of finishing the Miz/Cena match. Cena wouldn't have won the title if they counted the count out anyways, so he doesn't have a whole lot to complain about.

The wrestling suffered tonight, it will be interesting to see if it was worth it to them for the press clippings they will get from the crossover stars.

One good match.





(edited by BigDaddyLoco on 3.4.11 2319)
texasranger9
Kolbasz



Since: 9.1.11

Since last post: 1 day
Last activity: 1 hour

#4 Posted on | Instant Rating: 1.96
Things I liked:

Its still real to me(PG edition)

Orton's orange o'meter.

Rhodes kick out of the masked headbutt.

ORTON/ANGLE SLAM!

Taker's nap time after the match. My friend pointed out they didn't mention WM 17 because that was Biker Taker. A completely different character on Smackdown1 Here Comes the Pain.

Chair shot to the head. Though those were outlawed, like knife edge chops. Guess HHH can Grandfather it into a match. Still no blood though.

HHH Moldor background and Goat-skull gear, needed more air time though. Should of went with Ride the Lightning. Stings WcW theme just to rub it in that he could be in that match, not a match with a wasted Hardy.

HHH taps again. Benoit, Cena, now Taker all at Mania.

Retro stuff. Like accompaning(sp) to the ring stuff. Pre-injured body parts. Need some DDP style ribs wrapped though.

Captin Mysterio

Rock/Austin say hi.

Miz kicks out after two FU's, but Cena can't kick out of one Rock Bottom

Didn't Like:

Quiet, quiet Atlanta crowd.

Censorship of Austin on a PPV

How did the Rock get so f-ing wet at the end? Did he think it was only a 3 hour show and hit the showers?

No old school HHH. No face buster, or high knee.

Sheamus/Bryan off show and World Title Curtin Jerkin.

After match of most matches. There was more before and after bells then between bells. Cole/Lawyer, Edge/Del Rio, Taker/Trips, Cena/Miz double count out.

Austin or Josh Mathews to be the Raw GM?

(edited by texasranger9 on 3.4.11 2235)

(edited by texasranger9 on 3.4.11 2240)
graves9
Sujuk



Since: 19.2.10
From: Brooklyn NY

Since last post: 8 hours
Last activity: 20 min.

#5 Posted on
HHH-Undertaker was surprisingly very good. I figured it was gonna be good but not a match of the year candidate. It's good that they stepped up because otherwise this was a crappy WM. Cody-Rey was the second best match but I expected a better match. Edge-ADR was okay. It's too bad that Trish was brought back and thrown in a nothing match. I would have loved to see Trish Vs Beth or Trish Vs Awesome Kong or Trish-Natalya. It sucks that Sheamus Vs Bryan was pulled from the ppv. If it would have been kept on the ppv and they would have been been given fifteen minutes they would have torn it up. The best thing I can say about Cole-Lawler was it wasn't nearly as bad Bret vs Vince last year. Punk-Orton had a good finish but the rest of the match didn't click for me. Miz-Cena was a crappy match they don't have any chemistry in the ring.The Corre is pretty much deadas a group they have no cred. This really was a one match show and I had hoped for better.



(edited by graves9 on 4.4.11 1629)
---
http://defendingthecore.blogspot.com/
http://morehardball.blogspot.com/
Shem the Penman
Toulouse



Since: 16.1.02
From: The Off-Center of the Universe (aka Philadelphia)

Since last post: 738 days
Last activity: 536 days

#6 Posted on
Taker/HHH was fun at first (especially with smashing the Cole Mine) but then it turned into "hit finisher, kick out, lie around for a while, repeat." Plus it does bug me a little that HHH walked out under his own power while Taker ended up doing a stretcher job.

"Snooki can do a back handspring" goes in my "Who Knew?" file. Thanks for showing up, John and Dolph!

I question the wisdom of having BOTH main eventers get laid out by a guy who retired years ago, no matter how over he may be.

Michael Cole has more tattoos than I would have expected. And very small nipples. I didn't need to know either of those things. Match went on waaaaaaaaay too long.

I wasn't expecting Rhodes to go over, but he did a good job of it. Hopefully he can build on this.

Why is the Corre holding 60% of the belts on Smackdown if the bookers seem determined to treat them like jobbers?




---

"The object of persecution is persecution. The object of torture is torture. The object of power is power. Now do you begin to understand me?"
Packman V2
Bratwurst



Since: 16.3.04
From: Albuquerque, NM

Since last post: 4 days
Last activity: 3 hours


AIM:
Y!:
#7 Posted on
First WM...first PPV I had purchased in a couple of years...figured no way I would regret WrestleMania right? Yeah...not so much.

Then right after the Rock's promo, they start with Edge/Del Rio? C'mon. Although I did feel for a second it was setting up something later. Christian comes out with a pipe? and crowbar...and I thought Edge was gonna eat the pipe after Christian let him tear Del Rio's car up with the crowbar. Was a bummer that Del Rio didnt finish fulfilling his destiny. I for one am ready for the Del Rio era.

I enjoyed Rey and Cody, and thought they really nailed it. Capt. America was nicely done by Rey, and I may be in the minority here, but part of my 'Mania anticipation is seeing what Rey does to bring it. He always steps up his game with his ring wear. Nice touch with Rey using Cody's mask, and Cody returning the favor with Rey's kneebrace. Please say this feud isn't over.

The 8 man tag was short, and I was very okay with this. Not so much okay with Bryan/Sheamus getting bumped.

I really had high hopes for Punk and Orton, but it just wasnt there tonight for me. Cole and Lawler drug on...Austin by far was the most entertaining, with the ATV, and his reaction to Cole tapping out like crazy. "Do you give up?" Cole taps and screams yes like crazy...Austin asks again, and then finally rings the bell.

Trips and Taker was good...good back and forth...the part that made the match for me was after Trips nailed the tombstone and Taker kicked out...he coiled back in amazement. The after match part, kinda ruined it for me. We know Taker is gone again for a while, makes me wonder if Trips is as well.

Snooki match was short, although she impressed me with the Trish like move in the corner...almost looked like McCool messed it up.

The intros to Miz/Cena feel like they lasted longer than the match itself. Thankfully Cena got rid of the purple. However, if the Rock Bottom doesn't lead to Cena/Rock here soon, what's the damn point? By the way Rock looked afterwards posing as the show went out...he looked like he was saying goodbye again for a while.

Hindsight being what it is...not sure I would buy this again if I had the chance to do it over again.


---


@miroku_iy on Twitter
The Game
Boudin rouge



Since: 5.5.09

Since last post: 855 days
Last activity: 855 days

#8 Posted on | Instant Rating: 1.54
I dare say I am one of the harsher critics when it comes to PPV's and this Wrestlemania I would give 2 out of 5 stars overall.

No match on the PPV really stood out from the rest because it seemed all the matches were slow and never picked up any steam (even the UT and HHH match). The UT and HHH match had a few good spots and may have been the only match worth 3 stars on the whole 4 hour PPV and I honestly think the match itself fell short.

The only matches that "stood out" were the 8 man tag and the match with Snooki because I would have not given either of those matches more than 1 star. I would put the Lawler and Cole match with the 1 star group but because Cole has really never wrestled, I am inclined to give that match a N/A rating.

Overall, a very disappointing Wrestlemania. The match speeds were very stagnant and a lot of what was shown with the matches have been seen on Raw and or Smackdown for the past couple months (with the exception of The Rock and Stone Cold being in the same place). I feel like a 4 hour nap would have been more productive than watching this PPV.
SKLOKAZOID
Lap cheong



Since: 20.3.02
From: California

Since last post: 6 hours
Last activity: 1 hour


AIM:
#9 Posted on
I guess that's one way to do Cena-Rock without actually doing Cena-Rock.

The Undertaker matches these past few years have been the best storytelling WWE has done since the days they laid out the big matches years in advance (ie Hogan-Savage).

I dunno. They should have had at least one of the titles change hands and because they didn't, this'll go down as a so-so Wrestlemania where nothing really changed.

I can see wanting to keep it on The Miz and since Edge-Del Rio was buried in the middle of the show, Del Rio could have gotten a big win and still have a low pressure run. Cena beating The Miz would have been okay, too (even with the Rock ending). Rock lost to Austin at WM15 and still got huge.

Still not bad. The stage setup looked really cool this year. I didn't like that weird pyramid thing they did last year.

(edited by SKLOKAZOID on 3.4.11 2112)
BoromirMark
Potato korv



Since: 8.5.02
From: Milan-Ann Arbor, MI

Since last post: 302 days
Last activity: 302 days


AIM:
#10 Posted on | Instant Rating: 2.98
What I Liked:

Swagger's effort
Austin's entrance and mannerisms during the "match"
JR
Rock on the mic
The video package for Miz's entrance
Not even Jesus saving Cena from being boo'd
Rock costing Cena the belt
Miz leaving Wrestlemania as champion

What I Disliked:

Literally everything else.

Now granted I missed the first hour (which normally, on a FOUR HOUR SHOW, should not have been that huge a problem) so I didn't see what was apparently a good Rey/Cody Rhodes match. And I probably would've liked Del Rio, Christian, and the Rock/Austin face-off if I'd seen them. But, my god.

This was so haphazardly booked, so horribly timed/paced, that I really do wonder if they just completely forgot Wrestlemania was coming up and they rushed something together. Booking wise; how on earth do you screw up a simple comeuppance match?!? Lawler/Cole, with Austin, should've been the easiest thing to book on the entire card. Instead they overdid it like it was a late-WCW Russo-writted Nitro spectacular. Michael Cole should not have 7-12 minutes of untrained, poorly coordinated, poorly conditioned time to "assault" King. It dragged on, and on, and on. To the point where I had my face in my hand, wondering what the hell I was watching. That should've been a simple, five-minute annihilation of Cole.

And how does that "match" get so much time, yet the 4-man tag was apparently over in two minutes and the US Title Match is completely bumped from the show?!?! Why, exactly, were they hurting for time? This makes no sense. Were they trying to give enough time for Triple H and Undertake to do even more nothing in their match? Ugh, HHH/Taker....that was just not good at all. Wasn't one of the old McMahon-WEE stand-by arguments against cruiserweights that their "style" was simply hit a spot, reset, and repeat? That's EXACTLY what this match was. Hit a big move, lay down and writhe for 3 minutes, and repeat. Over, and over, and over. No flow, no energy, nothing. Hit a move, rest, repeat. It was ridiculous.

The theme of the evening, despite WEE's scrambling to find extra time for who knows what reasons, was 'boring'. Lazy, plodding, and boring. I got worked up only twice during the show: during Miz's entrance, thanks to that fantastic video package, and when Miz pinned Cena, because thank god Cena finally wasn't winning a championship at Wrestlemania/after that video package, Miz deserved a championship celebration at Mania. That was it.

Just a bad, bad show. HHH/Taker was just so obviously scripted and robotic. And that Cole stretch was unforgivable.


---

Michigan against the SEC: 20-6-1 (7-4 in bowl games)
ekedolphin
Scrapple



Since: 12.1.02
From: Indianapolis, IN; now residing in Suffolk, VA

Since last post: 1 day
Last activity: 18 hours

#11 Posted on | Instant Rating: 3.76
No way the main event of WrestleMania should end with a non-active wrestler costing the challenger the match,
and then
beating up the champion. (Though I'm glad Miz won).
---
"You are boring me to death, and I'm already dead. You're boring me back to death."
--Zombie in a Starburst commercial
Fan of the Indianapolis Colts (Super Bowl XLI Champions), Indiana Pacers and Washington Nationals
Certified RFMC Member-- Ask To See My Credentials!
Co-Winner of Time's Person of the Year Award, 2006
Big Bad
Scrapple



Since: 4.1.02
From: Dorchester, Ontario

Since last post: 1 day
Last activity: 2 hours

#12 Posted on | Instant Rating: 6.56
The Rock is the master at not giving The People happy Wrestlemania moments! He was booed out of the building against Sultan, he cheaply "beat" face Ken Shamrock, he was the FIRST EVER main event face to lose a main event to a heel, he lost ANOTHER main event to a heel (well, a heel everywhere but Texas), he beat sentimental favourite Hogan, he retired Steve Austin, and he and Foley lost to Evolution in frickin' Madison Square Garden. Wrestlemania 15 doesn't count since that show stunk.

HHH/Undertaker was the clear highlight, with honourable mention to Rey/Cody, Edge/Del Rio, Punk/Orton. Cena/Miz was well-worked before the finish, which came off as rushed and disappointing. I agree with those that said the pacing of this show was horrid...Sheamus and Bryan didn't deserve to have their match shunted to the pre-show, and then morphed into a freakin' battle royal.


---

"It breaks your heart. It is designed to break your heart. The game begins in the spring, when everything else begins again, and it blossoms in the summer, filling the afternoons and evenings, and then as soon as the chill rains come, it stops and leaves you to face the fall alone." --- Bart Giamatti, on baseball
JustinShapiro
Scrapple
Moderator




Since: 12.12.01
From: Pittsburgh, PA

Since last post: 1 day
Last activity: 3 hours

#13 Posted on | Instant Rating: 8.71
Boo.

This was not a good Wrestlemania. I would guarantee that Extreme Rules will be a stronger show. It's the first one since 18 that didn't live up to the modern standard. But like 18, it did have one special match.

I'll start with that match since I'm a positive person like Chris Traeger. Undertaker and Triple H was a hell of an emotional deal. Match started with cool shortcut spots and finishers, but once HHH started dominating it turned into an amazing, dramatic story with a phenomenal selljob by Undertaker.

They couldn't live up to the Michaels matches athletically so instead they told this story of Undertaker on the ropes and hopeless. It was a new twist on the streak, since the previous matches had been streak vs. world title and then Shawn as the desperate underdog. This time UT was the desperate one. He got so throttled for so long that they actually had people nervous about what everyone had as a foregone conclusion. And he didn't stand triumphant, he got lucky and barely eked it out.

The Wrestlemania streak is the most over thing in all of wrestling. Undertaker's got another streak too: the best match at every Mania since 23.

Anyway, the rest of the show pretty much stunk.

Cena/Miz had an "HHH following some hot match" worthy dead main event. Rock's involvement was flat and a huge anticlimax considering that's what everyone was waiting for and essentially the whole draw of the show*. This is going to be a WM2000 situation that just sets up the real payoff, and ultimately this will be remembered for when Cena and Rock actually have their match. But even by that standard, what they did on Monday was a lot more memorable and had a much better reaction. Gigantic letdown across the board.

* and regardless of the show quality, this is going to probably end up being the biggest WWE PPV since Trump at Wrestlemania 23.

Edge and Del Rio had a very good match. Punk and Orton had a nice match. They would've been nice icing on the cake on a WM quality show, instead they were about the only other highlights (along with Ryday and the Austin/Rock moment).

Rey/Cody was decent but not as good as I thought it would be if you'd told me they'd get time and go on early. Love Cody.

Cole/Lawler was kind of fun but it went too long and it didn't have reaction commensurate to the build-up. Plus they're keeping it going so like. Come on. I hope they blow the GM thing off tomorrow night.

Ditching Bryan/Sheamus would've been kind of understandable and almost funny in its internet punking if their show was padded with so much great stuff that it just couldn't fit. But fuck.

Also JR yay.
UnsUwe
Chourico



Since: 6.7.02
From: Germany

Since last post: 1039 days
Last activity: 682 days


AIM:
ICQ:
#14 Posted on | Instant Rating: 10.00
I just can't get over the fact that the Royal Rumble winner is in the OPENING MATCH of Wrestlemania!
supersalvadoran
Sujuk



Since: 10.1.08
From: westbury, new york

Since last post: 5 days
Last activity: 1 day

#15 Posted on | Instant Rating: 2.00
How would I describe watching this year's Wrestlemania? *loud fart noise*

-Del Rio/Edge was a good opener, though I was surprised this started the show. I was then more surprised and pissed when I realized that the Bryan/Sheamus match (and the IC title) got the shaft from the PPV. I didn't like the ending and the car getting trashed, but that's small potatoes compared to the crap that annoyed me later on.

-Mysterio/Rhodes kept the show going on the positive side with a nice back and forth match. Good to see Rhodes get the win, I felt he needed it more than Mysterio.

-So the Corre are supposed to be an actual threat? That was too short of a match and a squash to boot. Barrett needs to change something real quick before he becomes the modern day Lex Luger (the guy who almost always loses the big match or a major title match). I'm losing faith in him being a maineventer real fast. The only reason I won't say this was a terrible match is because I was amused by Santino speed walking to the ring and unleashing the cobra.

-Orton/Punk was good, not great. Nice ending with the RKO in mid-air and I liked Orton selling the injured leg enough to not hit the punt. It just felt a little short compared to what I thought it could had been.

-Just going off on a slight tangent, I didn't mind the Rock promo parts too much. Maybe watching them later on, they'll seem a tad lame, but they were slightly entertaining and didn't drag on like the later matches did. Liked the Piper bit, Mae Young usually bores me but it was all right tonight, and the Pee Wee Herman bit was funny IMO.

-After the Punk/Orton match, I thought the PPV took a bit of a nosedive. Lawler/Cole was like the Bret Hart/Vince McMahon match last year: way too long, too boring, and ultimately left me unsatisfied even though the right person (originally ) won. The GM overruling Stone Cold and giving the win to Cole made it even worse. And it pisses me off even more because it has to be close to a full year and we *STILL* don't know who the GM is. That really pissed me off: I was hoping that seeing the podium there, Cole would lose quickly, have to answer the GM's e-mail and find out it's Stone Cold, who then fires him and gives him the stunner to really hype up the crowd. Instead, we get basically the exact opposite. Ugh.

-Watching UT/HHH come up next pissed me off even more not because of the match itself, but that meant they were putting the Snooki match afterward when this should had been one of the main event matches. The match itself was a good brawl, but nowhere compared to the two HBK matches. It felt very slow... and prodding... the last couple... of minutes as both guys were selling the injuries. I get it, but it just didn't make me enjoy the match as much. I will say it does make an interesting storyline for next year's Wrestlemania: with Taker getting more and more abuse each match on the streak, is he able to recover enough to successfully defend the streak the next time around, regardless of who the opponent is? Or are the injures too much and what will lead to the downfall of the streak next year? In the end, it was the best match of the night and a good match overall. But not what I consider a match of the year or a really memorable match in the annals of Wrestlemania.

- The Snooki match was thankfully short compared to the previous two matches. Still, not much to write home about, though seeing Snooki perform the two moves she did were rather impressive, IMO. That's not to say I want her to appear on WWE TV (or any TV) ever again, but at least it wasn't embarrassing as I thought it would be.

-And then we get to Cena/Miz. Cena's entrance took FOREVER AND EVER AND EVER AND EVER and so on. OMG, I thought the WWE learned their lesson last year when they did the Marine bit and the audience crapped on it for being too long and yet they went even longer and annoying this time. Enough with Cena's entrances: I get it's his thing at Wrestlemania but it's overdone at this point. As for the match itself, it felt like it wasn't given enough time to really flesh out before they hit the big spots. And then the double count out. And then the GM AGAIN. And then the Rock costing Cena the title and beating up the Miz afterwards. Way to sell how tough your superstars are WWE, having them both get beat up by a guy who's been retired for years. In fact, now that I think about it, that was a common theme throughout the show. Either retired wrestlers (Rock, Austin, Piper) or 'celebrities' (Snooki) were getting the upper hand out of many of the current staff. That can't be good for the morale of those still currently wrestling , can't it?

In the end, Wrestlemania started off decently, but mostly fell off the cliff in the second half, IMO. Thumbs down, maybe way down to where I might consider it one of the 5 worst of all time (I've seen about 15 of them).

(edited by supersalvadoran on 4.4.11 0121)
---
FLRockAndLaw
Kishke



Since: 2.1.02
From: Central Florida, somewhere between Orlando and Tampa, U.S.A.

Since last post: 10 days
Last activity: 5 hours

#16 Posted on | Instant Rating: 0.00
Here are some more thoughts from a demented mind in Central Florida:
---
Originally posted by Shem the Penman

---

Taker/HHH was fun at first (especially with smashing the Cole Mine) but then it turned into "hit finisher, kick out, lie around for a while, repeat." Plus it does bug me a little that HHH walked out under his own power while Taker ended up doing a stretcher job.

---
Originally posted by BoromirMark

---

Were they trying to give enough time for Triple H and Undertaker to do even more nothing in their match? Ugh, HHH/Taker....that was just not good at all. Wasn't one of the old McMahon-WEE stand-by arguments against cruiserweights that their "style" was simply hit a spot, reset, and repeat? That's EXACTLY what this match was. Hit a big move, lay down and writhe for 3 minutes, and repeat. Over, and over, and over. No flow, no energy, nothing. Hit a move, rest, repeat. It was ridiculous.

---


Dear Shem and BoromirMark:

Please get out of my head. Thanks.


Anyone else out there amused and/or bothered by the fact that either Triple H's entrance or Taker's entrance was longer than either the 8-man tag or Team Snooki vs. Team ZigLayCool?

What amused or entertained me tonight:
+ Call me crazy (You wouldn't be the first), but I'm actually giving match of the night to Orton-Punk. Punk's facial expressions and mannerisms during the match totally made it for me. With a crowd that was getting both snarky and smarky early on, Punk helps bring 'em back to traditional "cheer the face, boo the heel" methodology. And we even had a bit of selling and psychology, too.
+ Rey vs. Cody wasn't bad, either. Though a Mexican luchador dressing as Captain America might not have been the smartest move on Rey's part.

+ No matter how much the WWE was trying to heel up the Rock with those damn skits, it still wasn't enough to keep Atlanta from booing Cena and from popping when Rock hit the Rock Bottom on Cena.
+ William Regal - yeah, the backstage skits were a bit too much, but I laughed my ass off at Regal's short bit. Good to see the man got on TV and got paid for this one.

Other random thoughts:
+ Back in the day, John Lennon once said that the Beatles were bigger than Jesus. After that overblown choir intro with the DMX backing, now WWE would like us to believe that it's John Cena who's bigger than Jesus.
Did no one with WWE see this blowing up in Cena's face?
+ Was Atlanta's silence during Taker's stretcher job post-match the silence that happened during Shawn Michaels being knocked out by Owen Hart... or the silence after Raven crucified Sandman in the ECW Arena? I'm still not sure which one it was.
+ I'm fine with Edge retaining over Del Rio. I'm not fine with a World Championship match being the opening match. While I understand that you want to make sure the world championship matches have sufficient time, it's a four-hour pay per view. WWE, you booked yourselves into the time constraint corner, so you have no one to blame but yourselves for the fuck-up.
+ Even in retirement, Shawn Michaels feels the need to overshadow everyone around him. Apparently, his contract requires that he get 75% more screen time than the rest of this year's Hall of Fame class combined.
+ After the win by decision reversal for Michael Cole (Holy Russo booking, Batman!), I'll be shocked if Michael Cole doesn't turn out to be the anonymous Raw GM.
+ Lots of moves from the top rope to the floor, or hits into the crowd. It's like they were desperately trying to get the crowd to chant E-C-Dub!! E-C-Dub!!
+ Extreme Rules is being held in Tampa, about an hour from my place. If they announce a triple threat match for the WWE Championship between Miz, Cena, and Rock? I will buy a ticket to see it live, and talk my friends into doing the same.


---

Why yes, I am both a musician and a lawyer. Thanks for asking. :)
InVerse
Andouille



Since: 26.8.02

Since last post: 10 hours
Last activity: 2 hours

#17 Posted on | Instant Rating: 1.47
Originally posted by FLRockAndLaw

---

Rey vs. Cody wasn't bad, either. Though a Mexican luchador dressing as Captain America might not have been the smartest move on Rey's part.

---


You (and all of the other fucking idiots making similar comments) are aware that Rey Mysterio was born and raised in America, right? I, for one, think it's perfectly fine that Rey Mysterio chose to dress as a super hero who got his power from steroids.
Lexus
Bierwurst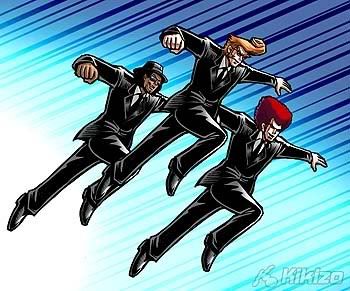 Since: 2.1.02
From: Stafford, VA

Since last post: 26 days
Last activity: 6 days


AIM:
#18 Posted on
Isn't this only the second time a heel won the main event at Mania? Way to go Miz.


---

"Laugh and the world laughs with you. Frown and the world laughs at you."
-Me.
InVerse
Andouille



Since: 26.8.02

Since last post: 10 hours
Last activity: 2 hours

#19 Posted on | Instant Rating: 1.47
Originally posted by Lexus

---

Isn't this only the second time a heel won the main event at Mania? Way to go Miz.

---


That depends on how you count Wrestlemania X7. Austin was a face going into the match but turned heel prior to the end of the match.
Big Bad
Scrapple



Since: 4.1.02
From: Dorchester, Ontario

Since last post: 1 day
Last activity: 2 hours

#20 Posted on | Instant Rating: 6.56
This is probably too soon after the show to make this distinction, but WM27 is for me a bottom-third Wrestlemania. It goes into the bin with the likes of Wrestlemanias 2, 4 and 16 as events that didn't really have much going for them in terms of memorable moments.


Originally posted by FLRockAndLaw

---

+ Extreme Rules is being held in Tampa, about an hour from my place. If they announce a triple threat match for the WWE Championship between Miz, Cena, and Rock? I will buy a ticket to see it live, and talk my friends into doing the same.

---


There is no way WWE would have Rock return on a throwaway show like Extreme Rules. My prediction is that he faces Miz at Summerslam in Los Angeles, then faces Cena at next year's Wrestlemania in Miami. They can easily sideline Rock until then since the heat of the feud will still be kept alive from the sheer novelty of Rock wrestling again.


---

"It breaks your heart. It is designed to break your heart. The game begins in the spring, when everything else begins again, and it blossoms in the summer, filling the afternoons and evenings, and then as soon as the chill rains come, it stops and leaves you to face the fall alone." --- Bart Giamatti, on baseball
Pages: 1 2 3 4 Next