Excalibur05
Knackwurst



Since: 19.1.02
From: Minnesota

Since last post: 780 days
Last activity: 647 days

#81 Posted on
Santino, Kozlov, Kane and Show

Snooki, Trish, and Morrison

Rhodes

Lawler

Sheamus

Orton

Del Rio

Cena

Taker

(edited by Excalibur05 on 1.4.11 2220)

---

For NFL Power Rankings, My Blog and More, check out Hock Show Dot Com (hockshow.com)
Big G
Frankfurter



Since: 21.8.03
From: the people who brought you Steel Magnolias....

Since last post: 39 days
Last activity: 1 day

#82 Posted on
Outside of the Royal Rumble I haven't watched much of the E since last Wrestlemania. As such I feel supremely qualified to tip the outcome of this year's go around. So here we go, Stewie's Top Tips:

Undertaker vs. Triple H, No Holds Barred Match: Taker wins here, and if he doesn't I will pitch such a tanty and likely rush to the nearest Internet in order to register my displeasure.

The Miz vs. John Cena, WWE Championship Match: Miz. There HAS to be some sort of Cena Rock kerfuffle here and I think this will somehow lead to Cena not winning the title. Also, if Miz doesn't retain it means he was largely superfluous to this whole feud.

Edge vs. Alberto Del Rio, World Championship Match: Edge. I'm just basing this on the heel, Miz retaining the other big title and I don't think they'll have 2 heels wining. Also the Royal Rumble winner has taken the title at WM a lot over the last few years so I'm calling a change up.

Randy Orton vs. CM Punk: Orton. I really like Punk, and I really don't like Randy Orton. But he seems to win a lot, so he wins here.

Michael Cole vs. Jerry "The King" Lawler, "Stone Cold" Steve Austin as special referee: Jerry wins. Beer get drank and people get stunnered. Crowd is happy.

Sheamus vs. Daniel Bryan, United States Championship Match: I have no idea. I'm going to play the Hoss card and pick Seamus.

Trish Stratus & John Morrison & Snooki vs. LayCool & Dolph Ziggler: Team Snooki wins here, with the only questions being will Snooki wear a leotard and how adorable will Trish look?

Cody Rhodes vs. Rey Mysterio: Cody. The rumour going round* is that Cody wins clean. No Dust or Dream-ferance required.

The Corre vs. Kane & Big Show & Santino Marella & Vladimir Kozlov: Kane, Big Show, Santino & Vlad win. Because Santino is funny and The Corre is stupid (in concept and execution). Also, many people will take a whiz while this match is in progress.

* I am making this up.
The Guinness.
Potato korv



Since: 24.4.05
From: San Diego, CA

Since last post: 8 days
Last activity: 3 hours

#83 Posted on | Instant Rating: 1.51
The Corre
Team Snookie
Cody Rhodes
Jerry Lawler
Sheamus
C.M. Punk
ADR
Cena
Undertaker


Peter The Hegemon
Lap cheong



Since: 11.2.03
From: Hackettstown, NJ

Since last post: 79 days
Last activity: 4 hours

#84 Posted on | Instant Rating: 5.04
Taker. Well, duh. Just about everyone seems to feel Taker should retire with the streak intact. Personally, I still think it would be good to give the rub of ending the streak to someone who could really benefit from it, but obviously that person would NOT be HHH anyway.

Cena. This comes down to my still thinking that Rock isn't going to be wrestling any time soon. Miz has had a good run with the title and there's no shame in him losing it here, although I certainly wouldn't be upset if he kept it.

Del Rio. As others have said, you don't figure they'll have both heels win, but I'm thinking they also don't want to have both champs retain, so I figure that results in both titles switching.

Punk. I think this feud might go on for a while. Punk wins in a heelish and not-especially-convincing fashion to set up a rematch with a stip.

Cole. This doesn't really make sense, but something has been telling me to make this pick. Maybe it's Vince's history of making JR look bad needlessly (I know, this wouldn't be JR looking bad, but I can sort of see it being connected in his mind) or maybe it's that I've heard that they want to make one of the predictable outcomes not come through, and that obviously won't be Taker/HHH. Again, they can stretch it out and let Lawler get his revenge next month.

Sheamus. Too soon to switch the title back, especially since I've already predicted two title switches. (Shouldn't there be more than three title matches at a Mania? I'm just saying.)

Trish/Snooki/Morrison. Celebs rarely lose at Mania, and there's no reason not to give Trish some glory and make the crowd happy.

Cody. Rey wanted to work with him, Rey probably doesn't mind putting him over.

Kane/Show/Santino/Kozlov (EDIT:Kofi, or whomever else gets put in there). Hey, remember when Kane was getting a big push? When it seemed like he'd be a big player at Mania? So he gets the win instead, which he probably wouldn't have if he were still in the title picture (and certainly wouldn't have had he faced Taker). Barrett seems to be in the doghouse, or something, anyway.

(edited by Peter The Hegemon on 2.4.11 1834)
superfurry
Chipolata



Since: 18.7.10
From: Worcester, UK

Since last post: 1098 days
Last activity: 1 day

#85 Posted on
Angle alert: At Axxess, the Corre just attacked Kozlov from behind, and now he has an injured shoulder. Maybe he'll be replaced in the eight-man tag...
JustinShapiro
Scrapple
Moderator




Since: 12.12.01
From: Pittsburgh, PA

Since last post: 25 days
Last activity: 1 hour

#86 Posted on | Instant Rating: 8.71
Originally posted by InVerse

---

Originally posted by JustinShapiro

---

Cena lost clean to Randy Orton in HIAC

---



Is it really a clean loss if you made your opponent tap out first but the referee was unconscious?

---


I dunno, yeah? For a #1 babyface I'd say that's a clean loss with bad luck.


---

---

and was eliminated by Wade Barrett at Night of Champions last fall.

---



After Nexus interference.

---


I remembered Nexus coming out and being like "hey John Cena look at us the Nexus!" and he got distracted and Wastelanded so that doesn't seem too unfair. Pay attention, Cena.

Other ones off the top of my head -- Michaels in the hourlong match, Orton in a fourway at Backlash 2008, HHH at Night of Champions 2008, JBL at GAB 2008, Batista at SummerSlam 2008 (a tough spring and summer for the Doctor of Thuganomics), Shawn Michaels on a Raw before Royal Rumble 2009, Big Show on a Raw before Wrestlemania 25 (Edge distraction I think).

John was pretty much unbeatable from winning the title until he tore his pec but after that he's laid his ass down for the three second tan.


Originally posted by superfurrie

---

Angle alert: At Axxess, the Corre just attacked Kozlov from behind, and now he has an injured shoulder. Maybe he'll be replaced in the eight-man tag...

---


yayyyyyyyy now I can watch the show without feeling bad for Kofi. I don't really feel bad for Truth and McIntyre, sry.

(edited by JustinShapiro on 2.4.11 1348)
Moss
Summer sausage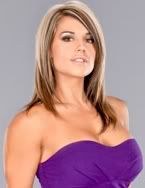 Since: 23.9.10
From: Calgary, AB

Since last post: 1317 days
Last activity: 1301 days

#87 Posted on | Instant Rating: 7.23
The Undertaker

John Cena

Alberto Del Rio

John Morrison/Trish Stratus/Snooki

Randy Orton

Dashing Cody Rhodes

Jerry "The King" Lawler

Sheamus

The Corre


---

Shut up, Josh!
jwrestle
Lap cheong



Since: 4.4.03
From: Nitro WV

Since last post: 48 days
Last activity: 13 days


ICQ:
#88 Posted on | Instant Rating: 2.63
From Atlanta, GA... Home of Wrestlemania 27.


The Undertaker
Miz
Edge
John Morrison/Trish Stratus/Snooki
Randy Orton
Dashing Cody Rhodes
Jerry "The King" Lawler
Sheamus
The Corre



---


Goto http://www.indywrestlers.net
Also: http://youtube.com/indywrestlersdotnet
***New Items added daily and weekly***



09.30.08 1st time W of the day.
24.05.09 2nd time W of the day.
Mystic Gohan 2003
Chipolata



Since: 18.10.02
From: Tulsa Oklahoma

Since last post: 1488 days
Last activity: 1448 days

#89 Posted on
Taker
Miz
Edge
Trish John snooki
Cm
Rey
Jerry
Daniel
Corre
Oliver
Scrapple



Since: 20.6.02

Since last post: 1179 days
Last activity: 1172 days

#90 Posted on | Instant Rating: 0.43
So, I caved...I'm spending the $65 to see it in HD. Good part is that I can "keep" it on my PVR afterward...but it'll eat a good part of my HD space. But I digress....

Oli's predictions:

1: Cody Rhodes over Rey Mysterio: I see two things going down: the Rhodes family interfering, and Sin Cara getting involved. I'm gonna go with Cody.

My wife predicts: Rey Mysterio.

2: Santino, Kane, Big Show, and ???? over The Corre: The Corre have two of the four major titles, so even if they lose, they're still strong. If Kozlov isn't involved, and they go the mystery partner route, I'll guess that the fourth man will be Diesel.

My wife predicts: The Corre

3: Sheamus over Daniel Bryan: and they have the match of the night. These two seem to click well together.

My wife predicts: Daniel Bryan

4: Ziggler and LayCool over Morrison, Stratus and Snooki: I'll buck the trend. Snooki and Trish get the last laugh and revenge after a fluke victory from LayCool.

My wife predicts: Morrison, Stratus, and Snooki.

5: Randy Orton over CM Punk: Randy Orton bores me, but I'm gonna go with him finishing the storyline (and, effectively ending the Nexus forever) with a punt. I want to be wrong, but meh.

My wife predicts: Randy Orton.

6: Alberto Del Rio over Edge: I really want to see new blood with the major titles. I am bored beyond belief with having the same old guys as champions. ADR is one of the best guys on the roster, and I think he'll make a fine champion.

My wife predicts: ADR.

7: Lawler over Cole: No question about this one. Lawler wins, and they become buddy buddy afterward. Can we please put the Michael Cole heel character to death now? It's pissing me off.

My wife predicts: Michael COle

8: Miz over Cena: Miz retains due to Rock's interference.

My wife predicts: The Miz.

9: HHH over Undertaker: Maybe Shawn will get his revenge for his retirement match from last year...? Who knows? It'll be passable, at best.

My wife predicts: Undertaker.


---
Ecks
Boerewors



Since: 18.7.02
From: Canada

Since last post: 156 days
Last activity: 156 days

#91 Posted on
Cena
Alberto
Undertaker
CM Punk
Sheamus
Team Snookie
The Corre
Jerry Lawler
Cody Rhodes
too-old-now
Bockwurst



Since: 7.1.04

Since last post: 2607 days
Last activity: 1532 days

#92 Posted on
In my predicted match order

Cody Rhodes def. Rey

Corre def team Kane/Show/Santino/Kof because Kozlov interferes with a crutch - to cause a DQ, then all of the Corre celebrate Santino trombone style, totalling confusing the crowd. Faces then clear ring

Team Snookie wins - but Trish and Morrison have to improvise to correct an early botched Snookie move as she gets disabled. This is a planned 10 min match, but it only goes 4, so they give the extra 6 min time to the next match, where

Sheamus retains in the match of the day with Daniel Bryan - winning by cheating, but blind ref doesn't see it.

Jerry Lawler destroys Cole - I'm hoping for a blade job. Swagger interferes, Austin gives him a stunner outside the ring. Meanwhile, Cole has capitalized and has Lawler in the ankle lock in the ring, and won't break the hold when Jerry reaches the ropes. Austin breaks the hold, and they argue while Jerry recovers. Cole charges at Jerry, who moves at the last moment while Cole flies out of the ring, landing on a just recovering Swagger. Jerry throws Cole back into the ring, hits a second rope fist, then a piledriver for the win. Beer celebration with Stone Cold.


C.M. Punk wins over Orton, prolonging the feud that is good for both of them.

Alberto del Rio over Edge - but you already knew that. Not sure how Christian plays into this, but Edge makes Alberto look strong.

Taker in a 2 star match, by dodging the sledgehammer, then using it himself for the win.

Miz retains in a great match, as Cena is ultimately DQ'd for using Ryder's briefcase on the Miz. Cena and Rock argue and Rock gives Cena the Rock Bottom, and People's Elbow, then tells Miz whoa whoa whoa whoa, come back here, don't go too far - tomorrow on MNR the Rock will order a rematch. And to make it fair, another Rock Bottom, People's Elbow, and the crowd is happy.

FLRockAndLaw
Kishke



Since: 2.1.02
From: Central Florida, somewhere between Orlando and Tampa, U.S.A.

Since last post: 843 days
Last activity: 158 days

#93 Posted on
Here are some more thoughts from a demented mind in Central Florida:
---
So, I was curious about this whole "Don't bet against the celebrity against Wrestlemania" thing, and decided to review some of the results myself. Reviewing results of prior Wrestlemania's using WikiPedia (which probably makes my research null and void in and of itself
), I used the following criteria:
1) The "celebrity" has to be either a participant in the match, or acting in a valet/manager/cornerperson role, or actively interferes while the match is in progress. Therefore, the Wrestlemania 25 handicap match between Chris Jericho, Roddy Piper, Jimmy Snuka, and Ricky Steamboat with interference from Mickey Rooney does not count, as the interference/interaction happened after the match.
2) The person may be considered a "celebrity" if he/she was known for his/her role in another field of entertainment and/or sports, or was not a regular valet/manager/cornerperson on the house circuit (known as the "Cyndi Lauper" rule).
3) Appearing in Playboy as a WWE Diva does not make you a celebrity (If it did, the results would be somewhat different.).
4) The celebrity can also be considered an active participant/manager/valet/cornerperson if he accompanies participants to the ring during introductions and sings/raps their entrance music while doing so (known as the "Ice T" rule; Motorhead/Saliva/Drowning Pool/P.O.D./etc. do not count since they did not accompany their participants to ringside.).
5) Ring announcers/guest play-by-play or color commentators do not count, since they are considered neutral.

Results in favor of the "Don't bet against the celebrity at Wrestlemania" Rule:
WM 1 - Wendi Richter (with Cyndi Lauper) beat Lelani Kai for the WWF Women's Championship; Hulk Hogan and Mr. T beat Roddy Piper and Paul Orndorff
WM 2 - British Bulldogs (with Ozzy Osborne in their corner) defeated Brutus Beefcake and Greg Valentine for the WWF Tag Team Championship
WM 11 - Lawrence Taylor over Bam Bam Bigelow
WM 23 - Bobby Lashley (with Donald Trump) over Umaga
WM 24 - Floyd Mayweather over the Big Show by knockout

Results against the "Don't bet against the celebrity at Wrestlemania" Rule:
WM 3 - Honky Tonk Man defeated Jake Roberts (with Alice Cooper)
WM 16/WM2000 - The Big Boss Man and Bull Buchanan defeated D'Lo Brown and the Godfather (with Ice-T).

Results both in favor and against the "Don't bet against the Celebrity at Wrestlemania" Rule:
WM 2 - Mr. T over Roddy Piper by DQ in a boxing match (Piper had famed boxing trainer/manager Lou Duva in his corner)
WM 11 - Diesel (with Pam Anderson) over Shawn Michaels (with Jenny McCarthy)

So, with six results in favor of the rule, two results against it, and two results that result in a "push," the "Don't bet against the Celebrity at Wrestlemania" Rule actually has some merit to it.

Oh, yeah, my predictions for this year's Wrestlemania:

Cody Rhodes over Rey Mysterio.

The Corre over Santino, Kane, Big Show, and a face to be named later.

Sheamus over Daniel Bryan. This one is actually a pretty impressive match and both participants end up looking strong.

Morrison/Stratus/Snooki over Ziggler and LayCool. Remember, kids, don't bet against the celebrity at Wresltemania. It's science! XD

Randy Orton over CM Punk. Would live to see Punk win this, but I don't expect it to happen.

Edge over Alberto Del Rio. While the winner of the Royal Rumble went on to win a championship at Wrestlemania from 2001 to 2007, it hasn't happened in the last three years. I don't see Alberto Del Rio bucking that trend.

Jerry "The King" Lawler over Michael Cole. The only way Michael Cole possibly wins this is if they do it how they did it with Lawler against Bret Hart at Summerslam 1993 - Lawler puts Cole in a submission hold, gets the submission win, refuses to release it, then the ref reverses his decision and gives it to Cole via DQ. Also, if the anonymous GM reveals that, just before the match, he banned the use of the piledriver for the match. Otherwise, Lawler should finally squash Cole like a bug.

Miz over John Cena. The Miz becomes the first World Champion heel since Randy Orton (and Triple H before him) to walk out of Wrestlemania with the title, probably thanks to Rock interference on Cena.

Undertaker over Triple H. Still marking time for Taker vs. Cena next year in Miami (which is only a four hour drive for me, so I might be able to see it in person!). I haven't really watched WWE TV in a while, so I'm just not so down for this one... especially since we had it, oh, about 10 years ago.


---

Why yes, I am both a musician and a lawyer. Thanks for asking. :)
Tribal Prophet
Andouille



Since: 9.1.02
From: Winnipeg, MB, Canada

Since last post: 800 days
Last activity: 60 days

#94 Posted on | Instant Rating: 7.08
Couldn't seem to edit my first post so I guess I'll add it here. I realized in the past few days that I'm probably less certain about most of the matches here than normal, which is probably a good thing.


No Holds Barred: The Undertaker Vs. HHH

Taker. No way the streak ends here, especially to a guy who ends "The True Story of Wrestlemania" by saying he thinks the streak should never end.

WWE Title Match: The Miz (c) Vs. John Cena

Miz wins after all three get in some type of fight. Going back and forth on this one a lot though.

World Heavyweight Title Match: Edge (c) Vs. Alberto Del Rio

Del Rio wins so they can advertise a new Champion from the show. Really hard to call this one too with the rumors of 3-way rematches and stuff.

Mixed Tag Match: John Morrison/Trish Stratus/Snooki Vs. Dolph Ziggler/Laycool

John Morrison/Trish Stratus/Snooki. Trish getting the pin on Layla.

Randy Orton Vs. CM Punk

Orton overcomes injury to complete the end the Nexus finally. Had Punk here but just too many heels winning when I added it up.

Dashing Cody Rhodes Vs. Rey Mysterio

Rey picked who he faces tonight, so I figure he got that since he'll be losing to whoever he picks. I'm going with Cody.

Jerry "The King" Lawler Vs. Michael Cole

Lawler in a sports-entertainment extravaganza of finishes.

United States Title Match: Sheamus (c) Vs. Daniel Bryan

Sheamus since they seem to be done screwing with him until the next time they decide to try to tank their investment.

Eight-Man Tag Team Match: The Corre Vs. Big Show/Kane/Santino/Kofi

They gave away the stupid face celebration with Kane doing the trombone on Monday, and I figure it's because the Corrrre is going over here.

Mr Shh
Lap cheong



Since: 9.1.02
From: Monmouth County, NJ

Since last post: 84 days
Last activity: 84 days

#95 Posted on | Instant Rating: 7.98
THE BIG SHOW, KANE, SANTINO MARELLA AND...VLADIMIR KOZLOV?

THEY ARE PITTED AGAINST FOES, THE CORRE: WADE BARRETT (IS OFFICIAL NON-LEADER), JUSTIN GABRIEL, HEATH SLATER AND BIG ZEKE.

HEAR IT MAY BE PLENTY OF FUN, ONLY WHO'S TRULY WINNING?


REARRANGING GANG MATCH FOR INJURY IS A HEADACHE.

KOFI KINGSTON: NOT YET INVOLVED.

BUT MAYBE WHAT THIS NEEDS IS A LITTLE DIESEL POWER (TALL FILL-IN).

EH, EITHER WAY, NO TROMBONE PARADE, FANFARE IN THE WASTELAND. SORRY TO BE A BUZZKILL.


Prediction: The Corre




HELLO, ALL. SALUTE!

THE WWE CHAMPIONSHIP IS THE TRUE, REAL MAIN EVENT.

CHAMPION THE MIZ, HELPED BY A-RI, DEFENDS AGAINST CHALLENGER, TOP CONTENDER JOHN CENA.

GUEST HOST AND STAR, THE ROCK: CAN YOU SMELL WHAT HE IS COOKING FOR THE SHOW? HOW DOES HE PLAN TO BRING IT?


ROLL CALL!

THE CHAMP IS HERE! (AFTER MAKING GRAND ENTRANCE)

"HERE!", ECHOED THE PEOPLE'S CHAMP.

SO IS MIZANIN. HE DOES NOT HIDE.

BUT HE (WHO ACTUALLY HOLDS TITLE) IS AN AFTERTHOUGHT? NOT!

THIS AWESOME ONE JUST PLANS TO SHOCK THE "REAL WORLD."
HOW? CAP EVENING BY WINNING.


Prediction: The Miz





---

You askew my mirror. I askew yours.
Behold, my plunger.
Anagrams posted to http://twitter.com/paragonSMASH
hansen9j
Andouille



Since: 7.11.02
From: Riderville, SK

Since last post: 21 days
Last activity: 1 hour

#96 Posted on | Instant Rating: 8.59
- Cena d. Miz
- Del Rio d. Edge
- Undertaker d. HHH
- Lawler d. Cole
- Orton d. Punk
- Rhodes d. Rey
- Corre d. Team Trombone
- Sheamus d. Bryan
- Morrison, Trish, & Snooki d. Ziggler & LayCool


---

It is the policy of the documentary crew to remain true observers and not interfere with its subjects.
"Well. Shit." -hansen9j
Go Pack Go! (Champs!)
Let's Go Riders!
supersalvadoran
Sujuk



Since: 10.1.08
From: westbury, new york

Since last post: 614 days
Last activity: 164 days

#97 Posted on | Instant Rating: 1.00
Better late than never:

Bryan/Sheamus: Sheamus. I like Bryan, but I get the feeling they might be cooling off on him just a bit and keep Sheamus as champ for the time being. Should be a hot opener.

Lawler/Cole: Lawler. I expect this to be short, messy and ending with Cole getting his ass handed to him once and for all. If Lawler doesn't win, there will be a lot of pissed off people in the audience and here at home.

Mysterio/Rhodes: Rhodes. It could be an interesting match, but I just can't get real excited for it for some reason.

Corre/Kane,Show,Marella,& Kingston: Corre. Blah match. I know Kane wasn't going to headline Mania but how did he go from 'World Champion who killed the Undertaker' to 'I've got to make the hot tag to Santino!'?

Orton/Punk: Punk. Nexus will find a way to get involved somehow. Should be a good match but not much more than that.

Morrison,Stratus & Snooki/Ziggler & LayCool: Ziggler and Laycool, but Snooki will get to humiliate Vickie Guerrero. This will be my 'bathroom/ ordering takeout' match because there's no way I expect it to be any good.

Del Rio/ Edge: Del Rio. Edge has been a bore since his return last year and Del Rio is a breath of fresh air, even with limited experience in the WWE ring. I see Christian interference costing Edge the title and either Edge or Christian turning heel to jump start their feud.

HHH/UT: Undertaker. Match of the night. A fun, good old fashioned brawl. Still, I don't see Taker losing here. His streak ends one of two ways: he loses to Cena next year or he retires next year at 20-0.

Miz/Cena: Cena. I so want to say Miz because he's really picked it up the last couple of months and Cena looks tired in comparison with his lame 'gay' rhymes. Cena wins though to send the fans home happy and he and Rock have a stare down before making up... for now.

Overall, I'm not too crazy about this card. It should be decent to watch for the most part, but there's not much I see happening that will make me say "OMG".




---
redsoxnation
Scrapple



Since: 24.7.02

Since last post: 1787 days
Last activity: 1787 days

#98 Posted on | Instant Rating: 7.02
On the celebrity rule: The NFL players, including William 'The Refrigerator' Perry, did not win the Battle Royale at Mania 2, Andre the Giant did, thus a celebrity loss.
Praline
Linguica



Since: 14.7.08
From: Ottawa ON

Since last post: 455 days
Last activity: 5 days

#99 Posted on
Mysterio over Rhodes
Sheamus over Daniel Bryan
Orton over Punk
Show's team over Corre
Lawler over Cole
Edge over ADR
Morrison's team over Ziggler's
Undertaker over HHH
Miz over Cena

Peter The Hegemon
Lap cheong



Since: 11.2.03
From: Hackettstown, NJ

Since last post: 79 days
Last activity: 4 hours

#100 Posted on | Instant Rating: 5.04
Originally posted by FLRockAndLaw

---


So, with six results in favor of the rule, two results against it, and two results that result in a "push," the "Don't bet against the Celebrity at Wrestlemania" Rule actually has some merit to it.

---


Interesting. Thanks for that.

Note that if you only consider celebrities who were actually wrestling, they're 4-0. (Mr. T twice, LT, and Maywether.) Other than, as RedSoxNation notes, the Battle Royale. I wouldn't expect the celebs to care much if the person whose corner they're in loses, other than cases as with Trump where they have something at stake.

Hmmm...Mr. T, Lawrence Taylor, Floyd Maywether, and Snooki. One of these things is not like the other...
Pages: Prev 1 2 3 4 5 6 Next