It's False
Scrapple



Since: 20.6.02
From: I am the Tag Team Champions!

Since last post: 9 hours
Last activity: 1 min.

#1 Posted on | Instant Rating: 6.37
Q'n'D

-(PRE-SHOW) The Miz d. Wade Barrett to win the Intercontinental Championship with the shitty Figure-4
-The Shield d. Sheamus, Randy Orton, and The Big Show after Reigns spears Orton
-Mark Henry d. Ryback after Mark Henry flattens Ryback on a Shell Shock attempt
-Team Hell No d. Dolph Ziggler & Big E Langston after Bryan pins Dolph off a chokeslam and diving headbutt
-Fandango d. Chris Jericho with a small package
-Alberto Del Rio d. "A Real American" Jack Swagger with the jujigatame to retain the World Heavyweight Championship
-The Undertaker d. CM Punk with the Tombstone
-Triple H d. Brock Lesnar with a Pedigree on the steel steps
-John Cena d. The Rock with the Attitude Adjustment to win the WWE Championship. Please try to act surprised.

--------------

Alrighty! The biggest PPV of the year is finally here! Let's dive in to the pre-show festivities!

THE MIZ v. WADE BARRETT: INTERCONTINENTAL CHAMPIONSHIP MATCH
Well, the first thing I'll note is that the outdoor setup looks pretty cool. Really gives this an epic atmosphere.

Barrett starts off aggerssively to start. It's all striking to start, as a kick in the corner gets 2. This is not the way to hype up the crowd, I'd say. Miz quickly makes the babyface comeback. The backbreaker/neckbreaker combo gets 2. Barrett comes back with the Fireman's carry, but Miz rolls through. Barrett escapes the Skull-Crushing Finale and hits the Winds of Change for 2. Barrett's elbowpad goes red, but the Bulhammer misses. Miz tries for his shitty Figure-4 (BOO!), but Barrett reaches the ropes. Matthews and Striker keep talking about how Flair "passed" the move on to Miz, just to piss me off. Barrett hits Wasteland. It gets 2. Guys, it's WAY too early for false finishes. Miz takes Barrett down and grabs the shitty Figure-4 for the tap out and the title.

WINNER AND NEW CHAMPION: The Miz - Really short, no flow, felt incredibly rushed. Not a good start.

I'm checking Twitter right now and I'm seeing Tweets saying that it is pouring rain! Uh-oh!

And now we move into the show proper!

WWE - THEN, NOW, FOREVER

Here's the opening video package...narrated by New Jersey Governor Chris Christie!

We are LIVE from Metlife Stadium and...here's ANOTHER video package. Ok, then!

SHEAMUS, "THE APEX PREDATOR" RANDY ORTON & "THE WORLD'S LARGEST ATHLETE" THE BIG SHOW v. THE SHIELD
Why are The Shield jerking the curtain??? They're the hottest act in the company! Why are they the opening act? Your hosts are Michael Cole, JBL, and Jerry Lawler.

The Shield start on the outside, as they get their game plan together. Sheamus and Reigns start off, as Reigns powers Sheamus into the corner. Sheamus powers his way out of that and pounds away in the other corner. Corner charge eats elbow, so Sheamus hits a clothesline. Reigns and Sheamus continue going toe-to-toe. Orton tags in and starts working Reigns over. Reigns quickly comes back with his power and tags out, but Rollins runs right into an Orton dropkick. Orton gives us the 10 corner pucnhes...to heel heat! Oops! Slingshot suplex hits. Sheamus tags back in and Rollins dropkicks the knee. The Shield triple-team Sheamus in the heel corner and Ambrose tags in. Sheamus slams him for 2. Show tags in and works over Ambrose with your standard Big Show offense. Show RIPS THE VEST OFF! It's RAINING, you bastard! Ambrose tries to fight back and use his Heath Ledger mannerisms, so Show chops the shit out of him! Ambrose actually takes Show down with a dropkick and tags out. Rollins nails a kick off the top and pounds away. Reigns uses his power moves to take Show down for another 2. Ambrose comes back in and pounds away. More triple-teaming in the corner. Rollins comes back in and hits a running dropkick for 2. Reigns hits the aggressive chinlock. Show breaks it with a back suplex. The Shield try to stop Show, but get tossed around. Sheamus gets the hot tag. He rips Rollins' vest off and gives us the 10-count chest strikes! Ambrose runs distraction, but he eats another round of 10-count chest strikes! Regal Rolls for everyone! Sheamus goes up for the Irish Missile, but gets crotched by Reigns. It's breaking down on the outside and Rollins wipes out Orton with a suicide dive! Everyone triple teams Sheamus and they try for the Triple Powerbomb, but Show destroys everyone with a spear! Show tries for the hot tag, but Orton makes the blind tag! Orton makes the babyface comeback and hits Ambrose with the Hanging DDT, as we notice Show is not happy with any of this. VIPER COIL! Rollins springboards in, but eats the RKO! Reigns pops in out of nowhere and spears Orton! Ambrose covers for the pin, as Show simply stands on the apron and watches!

WINNERS: The Shield - The shortest of The Shield's PPV matches and its nature as an opener made it suffer a bit. But it was definitely a fine opener.

Post-match, Show and Orton argue, as it looks like this alliance is about to fall apart. Show hits Sheamus and Orton each with the Mayweather Sucker Punch, for fun.

Here's a video package for the Cena/Rock match, the third time I've seen this one in under an hour. This is going to get old, quickly, guys.

"THE WORLD'S STRONGEST MAN" MARK HENRY v. RYBACK
Oh boy, strap in, folks. This could get UGLY! Remember, it's all fun and games until they actually have to wrestle. Ryback's pyro completely fizzles during his entrance. If that isn't a harbinger of things to come, I don't know what is.

We get the face-to-face. They run into each other, with neither giving way. They do it again. Crowd is NOT enthralled by this. They trade blows with Ryback getting the upper-hand. Ryback's drawing heel heat. Uh-oh! Henry catches Ryback coming in to a FACE pop! Running powerslam gets 1. Ryback tries to come back with a vertical suplex, but Henry won't have any of that mayhem and foolishness and chucks Ryback onto the apron. Henry tosses Ryback into the steel post, as we continue moving at a snail's pace. Here's a clothesline to knock Ryback to the outside. Back in, we pick up the pace with a bear hug. Henry then powers Ryback into the corner. Ryback clotheslines Ryback to the outside. "THAT'S WHAT I DO!" Henry waits for the ref to count. BORRRRRRRRING! Ryback beats the count, so here's some more methodical offense. Henry stops another Ryback comeback and we go back to the bear hug. DOUBLE BORRRRRRRRING! Ryback tries to break the hold, so Henry bodyslams him. ANOTHER bear hug! Ok, we've established the bear hug. JBL says "I don't think anyone expected this." I don't know, I was calling for this to be a shitty match a while ago. Ryback makes the babyface comeback to no heat. KNOCK THE PISS OUT OF YOU! lariat hits. Ryback wakes everyone up by getting Henry up for the Shell Shock...until Henry collapses on top of him. Oops. Henry covers for the academic pin.

WINNER: Mark Henry - Terrible match.

Post-match, the trainers check on Ryback and Henry smells blood! Henry chases everyone off, but Ryback hits a spinebuster to heel heat. RYBACK HITS THE SHELL SHOCK! He's STILL drawing heel heat! Oh boy! Hit Ryback's music!

WWE is partnering with the Special Olympics! Must...not...make...​​​​​​​​jok​e..​.about...WWE writing team. Must...not...take...low-hanging fruit.

Lilian Garcia introduces the WWE writing team (DAMMIT! That's a BAD It's False! BAD!) the members of the Special Olympics and Governor Chris Christie!

BIG E LANGSTON & DOLPH ZIGGLER (w/AJ LEE) v. TEAM HELL NO: WWE TAG TEAM CHAMPIONSHIP MATCH
Hell No come out together. And for those keeping score at home,

We begin with Dolph giving AJ a kiss...and Bryan kicking Dolph in the head! But this does NOT end in 17 seconds, as Dolph kicks out! Dolph slides out, so Bryan nails him with a suicide dive! Here are some NO! kicks! Dolph can't tag out fast enough and here's Big E! Bryan tags out, so we can get the Hoss match. Big E tries to muscle Kane around, so Kane comes with right hands. Kane's crossbody is CAUGHT and Big E toys with Kane by hitting rolling backbreakers! Big E's corner charge eats boot and Kane grabs the GOOZLE! Big E breaks it with his bare hands, so Kane tries a whip into the ropes. Big E nails Kane with a body block and yells a lot. Dolph tags in and hits the dropkick for 2. Big E tags back in and works Kane over, as Cole reels off Big E's power resume. Kane comes back with...something. Dolph takes out Bryan, so Kane starts working over Dolph. Kane nails Dolph with the side slam for 2. Top-rope clothesline misses and the Rocker Dropper gets 2! Bryan tries to kick Dolph, but Dolph takes him out with a dropkick! Dolph comes off the top, but gets caught with an uppercut! Big E drops the straps, but can't nail the Big Ending and gets tossed to the outside! Bryan catches Big E with a flying knee! Dolph nails Kane with the Zig Zag! IT GETS 2! AJ slides in the briefcase, but that misses, like it always does. Chokeslam hits! Bryan tags in and finishes with the diving headbutt to retain!

WINNERS: Team Hell No - Good TV match.

Post-match, Bryan leads a YES! parade, something he didn't get to do at last year's Mania. Good for him!

Here's a Make-A-Wish promo featuring John Cena! OH MAN, HE'S SO TURNING HEEL TONIGHT, YOU GUYS!!!

FANDANGO (w/NAMELESS DANCER) v. CHRIS JERICHO
Fandango has an entire troupe of TEN dancers for his entrance this time around, but he's led out by his #1 lady in white. Here's a quick video recap of the feud, including all of Jericho's botched names and Jericho beating the U.S. champion (who's not booked tonight, because of course he isn't) before getting the Fandango beatdowns.

Fandango does some dancing to start. His dancing, however, is no match for Jericho's fists. So now we resort to some stalling. Fandango tries to sneak in, so Jericho beats him up some more. Fandango takes another breather, so Jericho nails him with a baseball slide and follows with a top-rope crossbody to the outside. I'll say this, Jericho's definitely feeling it tonight. Jericho slaps Fandango around in the ring and dumps him. Jericho dusts his hands and tries for the springboard dropkick, but Fandango catches him with a kick to the head! Fandango goes to the mounted punches and yells while posing homoerotically! Now we hit the chinlock, just to REALLY show us how far Johnny Curtis has come. Jericho makes the babyface comeback. Jericho misses the bulldog, so he shifts to the Thesz Press and ENZIGUIRI for 2! JBL says "This may be the last time we see Fandango," as I wonder if the burial job has already started. Jericho gets a top-rope crossbody for 2. Fandango nails a kick and chucks Jericho into the steel post. Fandango hits the Flatliner, his first wrestling move of the match. Guillotine legdrop hits. IT GETS 2! Wow, nothing like killing the guy's finisher right out of the gate! Jericho gets a schoolboy for 2. Fandango's dropkick misses, but Jericho can't get the Walls! Jericho rushes in and eats a clothesline. Announcers note that maybe Fandango CAN wrestle! No...no, he can't. Fandango's moveset thus exhausted, he tries for the guillotine legdrop again, but gets crotched. Jericho puts Fandango up top, but the superplex is blocked. Third guillotine legdrop attempt misses. Lionsault hits! Jericho tries for the Walls, but Fandango rolls him up for the pin.

WINNER: Fandango - That was ALL Jericho with Curtis showing nothing beyond the legdrop. So yeah, Johnny Curtis still sucks. Who knew?

We take a look at the pre-show with Miz winning the Intercontinental title from Wade Barrett, as everyone talks about how excited Ric Flair should be. Gag me.

Here's a video package for The Rock.

Next we go to...Diddy. Yup. Remember when the Divas match used to be the sign to take a bathroom break? And yeah, he's playing all the hits...from 1997! Oh dear lord! This is truly awful.

Your hosts are Michael Cole, JBL, and Jerry Lawler. Cole says Diddy is now WWE's Global Ambassador for the Be A Star program. What the fuck does that even mean? And oh boy, it's time for the WHC match.

Here's a recap of the ADR/Swagger feud. And they're laying this on THICK with the music choices! I smell saccharine-coated shit!

"A REAL AMERICAN" JACK SWAGGER (w/ZEB COLTER) v. ALBERTO DEL RIO (w/RICARDO RODRIGUEZ): WORLD HEAVYWEIGHT CHAMPIONSHIP MATCH
So after Swagger got busted for DUI less than two months ago, this can't possibly end with him winning the title, right? Even The E isn't that dumb, are they? Well...Jack Swagger actually GETS NO ENTRANCE, believe it or not! We DO, however, get a Zeb Colter promo. Del Rio is now coming out with a boxing robe, which is a nice touch. We get some red, white, and green fireworks, because they're trying REALLY hard to get people to cheer for Del Rio! Lilian Garcia gives us the championship intros.

Del Rio's all over Swagger to start. Swagger gets sent to the outside and Del Rio gives chase. Colter runs distraction, allowing Swagger to pull Del Rio down from the second rope. Swagger chucks Del Rio into the steel post. Short-arm clothesline gets 2. And Swagger goes right to the armbar. Del Rio gets a crucifix for 2 and Swagger nails him with a big boot. Vaderbomb gets 2. Swagger tries to wishbone Del Rio on the steel post, but Del Rio pulls him into the post. Swagger drags Del Rio to the corner, but the corner charge eats boot. Del Rio makes the babyface comeback to little heat. Tilt-a-whirl backbreaker hits. Del Rio stomps Colter's hand. Del Rio hits a standing side kick for 2. Crowd is comatose, despite Del Rio's best efforts. Del Rio tries for the jujigatame, but Swagger gets the double-leg takedown for 2. Swagger tries for the Patriot Lock, but Del Rio shoves off. He misses the enziguiri, but is able to crotch Swagger on the Vaderbomb attempt. Backcracker hits for Del Rio and it gets 2. German suplex hits. Del Rio tries for the jujigatame, but Swagger counters into the gutwrench powerbomb for 2. Swagger gets the Patriot Lock to ZERO heat. Swagger tries his hand at the Unbreakable Heel Hook, but he's no Kurt Angle, and Del Rio's able to reverse it into the jujigatame! That gets reversed into the Patriot Lock! Del Rio makes it to the ropes. Swagger wants it again, but gets pulled off. Gutwrench is countered with a kick to the head and we have a double KO. Del Rio hits the corner enziguiri, but Colter puts Swagger's foot on the ropes. Ricardo hobbles over, so Colter kicks the crutch away. Del Rio goes after Colter, but that allows Swagger to attack from behind. WHY IS THIS MATCH STILL GOING? Swagger rolls Del Rio in, but Del Rio catches him coming in with the jujigatame and that'll do it!

WINNER: Alberto Del Rio - That was dull as dishwater, but if it means we've reached the end of the Jack Swagger Experiment (v. 2.0), I'm all for it.

Here's a video package for the WWE and the National Guard.

Justin Roberts welcomes in the New Jersey National Guard.

Here's a video package for the CM Punk/Undertaker feud.

The sounds of Living Colour bring out CM Punk...literally! Living Colour plays out CM Punk atop the stage!

CM PUNK (w/PAUL HEYMAN) v. THE UNDERTAKER
Undertaker comes out to an ULTRA BADASS WALKING DEAD-style entrance! That's just cuckoo bananas! I love it! Punk (in classic Undertaker-colored tights, because AWESOME!) lobs the urn at Heyman like a football, just for one last mind game.

UT tries to corner Punk, so Punk sticks and moves. But he can't avoid UT for long, as he quickly starts hammering away. The fight moves to the outside where UT whips Punk into the timekeeper's area. UT clears off the Spanish announce table before driving Punk into the steel post. Dueling chants start up, as UT hammers away on the apron. Apron legdrop hits. UT hammers away in the corner and stops to intimidate the ref, as we establish the possible-DQ story. Old-school ropewalk is countered with an armdrag. Now PUNK hits the old-school ropewalk to some big-time heat! Russian legsweep gets 2. Punk grabs the armbar, but UT comes back with some more strikes. Whip into the corner with authority, but UT's corner charge misses. Punk takes advantage with a baseball slide. Savage Axehandle to the outside hits! Hangman's neckbreaker gets 2. Punk continues working over the shoulder, but UT comes back with his long reach. Punk counters with the swinging neckbreaker for 2. We hit the chinlock! UT comes back with a snap suplex! Corner charge eats boot. Punk tries the old-school ropewalk again, but gets crotched! UT wants the NO-HANDS TOPE, but Heyman gets in his path to run distraction! That allows Punk to take advantage for 2! Running knee and short-arm clothesline hit. Savage Elbow gets 2! Punk SITS UP AND MOCKS UT'S URN POSE! He's calling for the GTS! GTS is countered with the chokeslam! IT GETS 2! Both men now trade blows, with UT winning that exchange! Corner charge hits. Snake Eyes hits, but the running boot is countered with a spinning heel kick! Punk clotheslines UT to the outside and starts clearing out furniture, but UT starts hammering away. UT wants the Last Ride, but Punk slips out and kicks him in the head! Punk noticed UT laying on the announce table and gets an idea. Punk climbs up top and hits the SAVAGE ELBOW ON THE TABLE...WHICH DOESN'T BREAK! Punk rolls back in and wants the countout! UT rolls back in at 9! Punk slowly rolls over, but gets caught with Hell's Gate! Punk rolls through into a wheelbarrow pin for 2! Punk grabs the Anaconda Vise! ZOMBIE SITUP! GOOZLE! Punk counters the chokeslam with the GTS! UT reels off the ropes, but fluidly picks Punk up for the Tombstone! TOMBSTONE HITS! IT GETS 2!!! Both men on their knees exchanging blows. Punk kicks UT and UT no-sells! UT grabs the GOOZLE! Ref gets bumped! Punk hits the running knee, but UT catches him! Heyman passes Punk the urn! UT wants the Last Ride, but Punk nails him with the urn! Punk uses UT's trademark pin as the ref comes to, but we only get 2! PUNK SLASHES THE THROAT! He wants the GTS, but it's countered! Tombstone is countered with the GTS...which, in turn, is countered with the Tombstone for the pin!

WINNER: The Undertaker - This needed everything and the kitchen sink and it came pretty damn close! Great match!

Post-match, UT reaches for the urn...and the big moment is interrupted by the replays. The ghosts of the crack WCW production team strike again! After the replays, Undertaker poses with the urn in the center of the ring, as the 21-0 pyro goes off.

Here's a Slim Jim promo.

Here's a video package for John Cena.

Here's a video package for the Brock/Triple H feud.

SHAWN MICHAELS suddenly makes his entrance! And it looks like we're going to have a spectator for our next match.

BROCK LESNAR (w/PAUL HEYMAN) v. "THE GAME" TRIPLE H (w/SHAWN MICHAELS): NO HOLDS BARRED
We waste no time with both men exchanging blows, with Brock getting the better of that one. We shift to the outside where H chucks Brock into the barricade. H bashes Brock on the announce table. Brock sends H into the apron and grabs a chair! H nails a clothesline, but that offense doesn't last long. H nails a running knee. He reaches for the chair, but Heyman removes it! H tosses Brock out. Brock comes back with a belly-to-belly suplex on the outside! Brock tosses H onto the Spanish announce table and THIS TIME it breaks! Brock nails a belly-to-belly suplex onto the remains of the Spanish announce table! Brock is taking pure joy in this and wants to share it with Shawn, who runs the other way. Back in the ring, Brock soaks up the crowd reaction and hammers away in the corner. H comes back with a knee smash, but Brock comes right back with a clothesline for 2. Brock's corner charge eats boot, but Brock comes back with another belly-to-belly suplex for 2. Brock stares down Shawn again and nails a German suplex. This crowd is shockingly DEAD for this match, though that could simply be the stadium acoustics! Brock nails another German suplex for 2. Brock tosses H's corpse to the outside. Brock starts to stalk Shawn again, so H nails him with a clothesline. H clotheslines Brock over the timekeeper's area. H grabs a chair and whacks him with it! We go back to the ring, but Brock catches H with a bridged German suplex for 2! Brock nails Shawn, for fun. H comes back with the Double A spinebuster! Pedigree is countered with the F5 attempt! Shawn tries to come in with Sweet Chin Music, so Brock blocks it and easily disposes of him with the F5! H uses that distraction to nail the Pedigree! IT GETS 2! H grabs the sledgehammer, but Brock laughs this off and nails the F5! IT GETS 2! We go to the outside again and Brock grabs the chair and gives H a STIFF shot! Brock chucks H into the steel steps! Brock picks up the steps and bashes H with them! Brock tosses in the steel steps, just as he did for the Cena match at Extreme Rules! Brock picks up the steps and swings them at H for 2! Brock mouths off to H and yells at him to retire, so H slaps him! H tries a desperation comeback and wants the Pedigree, but it's countered into the Kimura! H drives Brock into the corner, but Brock clamps it on again! H drives him back into the corner to break it, but Brock grabs it again! He sprinkles in some knees and places himself on the second-rope for a better grip. H deadlifts Brock into a spinebuster! Brock tries a corner charge, but eats the steel post! H gives him a Greco-Roman nutshot! H starts focusing on the arm. H grabs another chair and whacks Brock's arm with it! Now H grabs the Kimura! Brock teases the tap-out, but he opts to call in Heyman, instead! Heyman grabs the chair, but here's Shawn with Sweet Chin Music! Brock tries to fight the hold and holds on for dear life! BROCK POWERS HIM UP AND DROPS HIM ON THE STEEL STEPS! H grabs the Kimura again! Brock picks him up and drops him a second time on the steel steps! H GRABS IT AGAIN! Brock tries to drop him again, but H hits a DDT, which you couldn't tell the first time, thanks to our crack announce team. H grabs the sledgehammer and wipes out Brock with it! H wants to finish! PEDIGREE ON THE STEEL STEPS! And that'll finally end Brock at about 20 minutes!

WINNER: Triple H - Much, MUCH better than their Summerslam match! Brock looks solid in a loss again and H finally puts his story to bed. Good stuff!

Post-match, H poses victorious with Shawn.

Extreme Rules promo, featuring Sheamus. "Some people never learn their lesson!" I take it he's going after The Shield again.

Here's a Pain & Gain trailer.

Here's a WWE Hall of Fame recap, which includes Trish Stratus' pregnancy announcement! Well, that certainly explains why they didn't approach her to wrestle tonight! Amazingly, Donald Trump does not make an ass out of himself by making stupid political statements! And Bruno looks tremendous for a man his age!

Howard Finkel brings out the Hall of Fame Class of 2013! Here's BOOKER T, TRISH STRATUS, BOB BACKLUND, DONALD TRUMP (who gets heel heat, of course), and BRUNO SAMMARTINO! Hmm...I must have missed Mick Foley somewhere.

Justin Roberts announces a new attendance record of 80,676!

And with that, we anticlimacticlaly move to the main event, meaning no Wrestlemania moment for the Rhodes Scholars. That's...peachy.

JOHN CENA v. THE ROCK: WWE CHAMPIONSHIP MATCH
The stadium acoustics may be iffy, but we can still hear John Cena get booed out of the stadium! Justin Roberts gives us the championship intros.

We start with a wrestling sequence, which Cena wins with a shoulderblock. Now Rock gets his own shoulderblock. Rock grabs a side headlock. Cena heads to the outside, as we stall for a bit. Another feeling out process and now Cena hammers away. He whips Rock into the corner with authority. Cena tries to measure Rock, but eats a clothesline. Now Rock nails rights in the corner. Rock whips Cena into the corner with authority. Cena telegraphs the backdrop, so Rock kicks him. Here's some apron elbows. Cena nails a clothesline for 2. Let's hit the chinlock! Rock tries to fight out of it, so Cena shifts into a headlock. JBL says that if Cena loses, he becomes the Jim Kelly of the WWE and a HOF'er that can't win the big one, which is the most ludicrous statement I've heard all night. Cena hits a belly-to-belly suplex for 2. Back to the chinlock! Now Rock grabs the sleeper hold, to REALLY pick up the pace! We are NOT off to a good start here, folks! Cena fights out of it and stares at a comatose crowd. Cena goes for an elbow and misses and Rock nails a Samoan drop. Everyone plays dead. What the hell IS this? Both guys trade blows and nobody even bothers with the Boo/Yay sequence. Cena hits a fisherman's suplex for 2. Cena charges into an elbow, but here's Cena with The Usual, but misses the flying shoulderblock! Rock starts his sequence, but Cena almost catches him with the shitty STF. Cena comes right back with The Usual, but Rock counters with a headlock takeover and clamps on his shitty Sharpshooter. Cena fights out of it and Cena goes right back to The Usual, this time to heel heat. Probably because the crowd is BORED OUT OF THEIR MINDS! Five-Knuckle Shuffle misses and Rock hits the DDT. Rock Bottom is countered with the WORLD'S WORST CROSSFACE! Holy shit, that looked awful! Can Cena do ANY submission holds without looking like a complete amateur? Cena hits a catapult and goes right back to The Usual, undaunted. Rock shoves out of the AA and nails the spinebuster! Rock wants the People's Elbow, but Cena takes him down into the shitty STF. Rock powers out of it, as the announcers are amazed that someone can power out of a poorly-applied submission hold. Rock Bottom hits! IT GETS 2! Rock takes a walk, but walks right into the AA. It gets 2. No caps, because that spot look REALLY contrived. Everyone plays dead again. Cena climbs up top, but misses the Sicilian Slice! Spinebuster! People's Elbow hits! IT GETS 2! Cena rolls out. Rock stalls a bit before rolling him back in. Both men trade blows and now the crowd's a little more into the Boo/Yay spot. Rock tries a crossbody and since he NEVER uses that move, it can only mean Cena's reversing into the AA. But Rock counters that with the Rock Bottom! IT ONLY GETS 2!!! Rock wanders around aimlessly again and it's almost as if he's TRYING to give Cena a window. When does Rock EVER stall this much? Rock does the "You Can't See Me" bit and tries for the People's Elbow! Cena pops up and nails the AA! IT ONLY GETS 2!!! Both men trade blows again. Cena gets a schoolboy for 2. Rock Bottom is countered with the CENA BOTTOM for 2!!! Now Cena's looking out into the crowd. STOP STALLING AND DO SOMETHING! Cena wants the People's Elbow, but he was stalling on purpose and KNEW Rock would pop up, catching Rock coming in! Cena has the AA ready, but ROCK COUNTERS WITH THE ROCK BOTTOM! IT STILL GETS 2!!! Both men tease finishers again and go back and forth! Rock ends the standoff with the DDT! Rock measures Cena again, it's all finishers, all the time now. Rock Bottom is countered with the AA and that FINALLY ends this one. And wouldn't you know it? Our long, national nightmare is over and John Cena is champion again.

WINNER AND NEW CHAMPION: John Cena - Result aside, this match...was ok. There was FAR too much stalling, an ungodly slow pace, and just turned into a video game "infinite finishers" deal with no flow at the end. Not terrible, but this is FAR from a classic.

Post-match, Cena mouths off to Rock, because babyfaces always make sure to RUB IT IN, of course! Be A Star! They shake hands and NEARLY GET BOOED OUT OF THE BUILDING! Yup. Hit Rock's music! Cena leaves and we stay on The Rock in the middle of the ring, as he gets a standing ovation. Rock greets his family at ringside and leaves up the aisle. Cena and Rock exchange Marine salutes, as both men raise each other's hands...to heel heat. Of course. Let's have some more pyro! And let's hit John Cena's music, too! As Cena holds up the title, closing credits are up and we're out!

FINAL THOUGHT

In an age of three-hour Raws, is it unreasonable for me to say that four-hour Wrestlemanias are...too much? This show DRAGGED towards the end, not helped by a plodding main event.

Match of the Night was definitely Punk/UT. But aside from the other two main events, I can't even think of anything else that was even half-decent, much less memorable. Maybe the opener, but even that was way too short. This won't go down as one of the better Wrestlemanias.

And if I'm the Rhodes Scholars and the Bellas, I'm pissed that my match got bumped for a Diddy concert.

Until next time! Take us home, Piers Morgan!




(edited by It's False on 8.4.13 0002)
---
Promote this thread!
BigDaddyLoco
Scrapple



Since: 2.1.02

Since last post: 17 hours
Last activity: 15 hours

#2 Posted on | Instant Rating: 5.24
You just can't have every big match move at that snail's pace and hope to get away with it.

I liked Taker vs Punk but that was about all I liked, and that is just because I really like Taker matches. Brock/Helmsley was okay, but it played out like an Undertaker match and we already had one of those. Helmsley has really lost a step or two as well.

Hopefully, someone like Shapiro can spin this positively for me, because right now I am thinking this was a terrible WrestleMania.
Hokienautic
Toulouse



Since: 2.1.02
From: Blacksburg VA

Since last post: 4 days
Last activity: 19 hours

#3 Posted on | Instant Rating: 6.50
Originally posted by BigDaddyLoco

---

Hopefully, someone like Shapiro can spin this positively for me, because right now I am thinking this was a terrible WrestleMania.

---


I'm guessing it's not going to be lotjx. I don't know about the rest of you, but I am SO looking forward to his in-person recap!
superfurry
Chipolata



Since: 18.7.10
From: Worcester, UK

Since last post: 219 days
Last activity: 12 min.

#4 Posted on | Instant Rating: 5.00
I didn't think it was a terrible show... everything after Taker/Punk was pretty hard to care about though. Perhaps if they'd cut the pointless Diddy performance and included the cooldown Tons of Funk/Rhodes Scholars instead it would have been a different story?

Don't we say similar things every year?

Personally, I really enjoyed the Shield, Jericho and Taker matches. The main event seemed even worse than last year, Brock/HHH seemed duller than Summerslam. It's hard for me to judge - it's REALLY late.

Edit: Shouldn't forget about the tag title match, which was fun while it lasted

(edited by superfurry on 8.4.13 0326)

---

twitter: @superfurry316
Big Bad
Scrapple



Since: 4.1.02
From: Dorchester, Ontario

Since last post: 2 hours
Last activity: 2 hours

#5 Posted on | Instant Rating: 5.45
Geez, I thought it was pretty good. The only below-average match was Ryback/Henry and at least that was kept short (and it had Henry going over, which I like).

Would've much rather seen Swagger get an actual entrance than Zeb get a few more minutes to spew straight-up racist rhetoric, just in case we didn't realize who the heel was supposed to be. Enjoy the trip back to jobberland, Swagger. And BOOOO to the lack of a MITB cash-in.

For everyone going 'aw, Undertaker is broken down, Punk is hurt, this match will suck,' was there ANY way these two weren't going to deliver a great match? The outcome was never in doubt but man, so many great moments of heel sliminess from Punk and Heyman and I loved the story of disrespectful Punk gradually realizing that he was in deeper and deeper shit. Also, Living Color sounded great and totally overshadowed Diddy. ALSO, Undertaker's entrance was AMAZING. That was one of his very best ever, which is saying something.

Cena/Rock took a while to get going but I think I might've liked it more than last year's match. They did the two biggest false finishes (Rock emulating Cena from WM28 and almost getting caught; Cena faking last year's move and it almost backfiring on him) to great heat and, in the end, it was the finish we were all expecting. Hey, I guess John Cena's time is now, here's a fresh face to pass the torch to!

Just 20 more Wrestlemania wins to go for Fandango, Rollins, Ambrose and Reigns and they can tie Taker's record!

(edited by Big Bad on 7.4.13 2336)

---

"It breaks your heart. It is designed to break your heart. The game begins in the spring, when everything else begins again, and it blossoms in the summer, filling the afternoons and evenings, and then as soon as the chill rains come, it stops and leaves you to face the fall alone." --- Bart Giamatti, on baseball
Rush4Life
Summer sausage



Since: 2.1.02
From: Tacoma, WA

Since last post: 94 days
Last activity: 51 days

#6 Posted on | Instant Rating: 0.22
I don't think it was as bad as some people will say it is. UT/Punk was definitely MOTN. HHH/Brock could have used blood to up the drama. A no holds barred match just doesn't have the same zing if there isn't blood.

I also think that the crowd was blown out after UT/Punk since it told a story and was overall a great match. That being said, I expected more from the NY/NJ crowd.

Please spare us of Rock/Cena, Thrice in a lifetime.


---

Chuck Norris drives an ice cream truck covered in human skulls.

Oliver
Scrapple



Since: 20.6.02
From: Kolob

Since last post: 1 day
Last activity: 22 hours

#7 Posted on | Instant Rating: 4.85
I really am disappointed that the eight person tag match didn't happen. I'm a huge Brodus Clay fan.

Cena/Rock was decent, but nothing special.

I loved the Shield vs. Orton/Show/Sheamus, as well as Hell No vs. Big/Zig.

CM Punk vs. Undertaker was really good, too.

I would have preferred to see Swagger win against ADR, then have Ziggler cash in immediately afterward.

The rest of the card was just there. I think a Divas match would have been nice.


---

...on a roll!
lotjx
Scrapple



Since: 5.9.08

Since last post: 36 min.
Last activity: 34 min.

#8 Posted on | Instant Rating: 1.12
Originally posted by Hokienautic

---

Originally posted by BigDaddyLoco

---

Hopefully, someone like Shapiro can spin this positively for me, because right now I am thinking this was a terrible WrestleMania.

---



I'm guessing it's not going to be lotjx. I don't know about the rest of you, but I am SO looking forward to his in-person recap!

---


It was OK. Honestly, I have been to worse. They can't have all three big matches at the end. Hof segement was quite touching



---

The Wee Baby Sheamus.Twitter: @realjoecarfley its a bit more toned down there. A bit.
Torchslasher
Knackwurst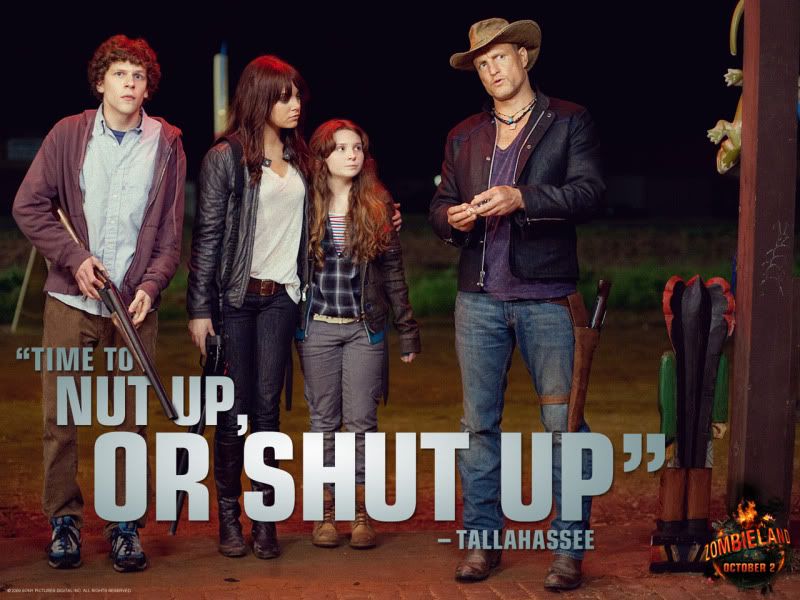 Since: 17.1.02
From: New F'n Jersey

Since last post: 27 days
Last activity: 8 days

#9 Posted on | Instant Rating: 5.01
So who gets the redemption storyline for the main event of WM 30- loser Brock or loser Rock?

I thought this was mostly a boring WM. The Shield match and the tag title match was okay, but cut short before either could really get going. Taker/Punk was really great, but after that came the incredibly boring Brock/Hunter match. Early on when Brock was just throwing HHH around, I forcibly thought of Scott Steiner vs. HHH from that one Royal Rumble. It got marginally better as it got to the end, but not much.

The main event sucked a big one. The match started out okay, and actually got worse once you got to the 500 or so uses of finishers that weren't enough. I actually did think they might have Cena do a heelish win after his fourth attempt at an AA didn't pan out, but no, one more did the job.

(edited by Torchslasher on 7.4.13 2049)

---

"Put on your helmets, we'll be reaching speeds of 3!"
"It was nice of you to give that dead woman another chance."
"All right, look alive everybody...oh sorry Susan."- MST3K: Space Mutiny
Click Here (facebook.com)
Stefonics
Bockwurst



Since: 17.3.02
From: Queidersbach

Since last post: 3 days
Last activity: 2 days

#10 Posted on | Instant Rating: 5.84
At first blanch, this was an underwhelmingly underwhelming card.

I don't understand putting The Shield on first, but even worse was that no one did anything of real storyline value. When I saw that that match was first, I thought for certain that Orton was going heel. It would fit in with the spirit of Wrestlemania to have a match like that happen, followed much later by the "epic" trinity of Punk/UT, HHH/BROCK, and Rock/Cena, but have something happen (Orton heel turn) that makes people say "Hey, yeah that's right. That did happen." It would have added something to an ending scenario that saw the same Big Show Punch on the two morons who expected differently because they're morons.

I had high hopes for Fandango doing something. But I've never seen Johnny Curtis before this character (if I did, I just didn't care).

Goat Boy and Burn Face are a fun team. It is getting near the end with them, but I don't want to see no title nowhere near Big E.

Henry and The Ryback were both there, so there's that. I will always love Mizzark.

That being said, I love AJ.

Punk/UT was very good. Hard to match up to the emotional investment of four years of HBK and HHH but this told a different story. A story about an urn finding its way home. And when it finally does, we start to see the reunion of the two star-crossed lovers but are rudely interrupted by a highlight package. What T F? Good - great (small g) match that should've been Bad - mediocre (small m) considering the horrendous build. Both men brought it and did well.

HHH/BROCK was better than their previous from a workrate perspective. And BROCK looks in the best shape since he started UFC. Hopefully he works more and maybe, oh I don't know, wins some matches to keep up his "oh shit it's BROCK LESNAR and someone's gonna wet their pants" mystique. All he has now is that you can take a beating from him for 15+ minutes, hit him in the head really hard, many times, and he will eventually go down. Samoans have a better gig than that.

Cena/Rock was shit. Last year was shit, but it was the first (ONCE) in a lifetime so it got a pass. This, fuck this.

lotjx I feel for you. Fortunately, bars in NYC don't close until 4 am.



texasranger9
Head cheese



Since: 9.1.11

Since last post: 3 days
Last activity: 15 hours

#11 Posted on | Instant Rating: 2.41
Undertaker "damned souls" entrance was epic.

Was I the only one fooled into thinking that was Eminem not Diddy on the opening part over the video?

Was HHH icey tummy an Game of Thrones reference? Or did he just get too close to the smoke jets?
Cerebus
Scrapple



Since: 17.11.02

Since last post: 11 hours
Last activity: 11 hours

#12 Posted on | Instant Rating: 1.41
I enjoyed it. Biggest thing for me was seeing Dutch Mantell earning a Wrestlemania paycheck. That bastard deserves it for all his years in the wrestling biz. I love that guy! I also like Jack Swagger.

Undertaker owns another one. How many more years will he be doing this? Thought it was funny that the match lasted 21 minutes and now he's 21 & 0. Will he last 22 minutes next year?

Where the fuck was Ziggler? Why didn't this end with Rock laying out Cena and Ziggler cashing in? That's what should have happened. SHOULD HAVE HAPPENED, damn it!

EDIT: Oh yeah, and I actually liked Puff Daddy's set. It made sense to me.

(edited by Cerebus on 8.4.13 0058)

---

Forget it Josh... it's Cerebustown.
Hobbes
Cotechino



Since: 10.12.01
From: Kelowna

Since last post: 123 days
Last activity: 79 days

#13 Posted on | Instant Rating: 9.78
I don't think this was a bad show, there was nothing that was flat out boring to me, but by modern WrestleMania standards this was the worst in a long time. Not just in the sense of there not being a single "Oh my God you have to see this" quality wrestling match, but there also was pretty much no special feeling WrestleMania magic moment either. I feel like the Cena and Rock entrances for the main event were pretty symbolic of this, no bells and whistles but not bad, standard.

Punk/Taker was far and away the best match on the show to me but I wouldn't put it on the level of the last four Taker WrestleMania matches, it felt like it was one or two minutes of amazing nearfalls short of that level. Still, Punk mocking so many of Taker's moves and mannerisms made the match memorable and I thought Punk did a good job of "creating movement" for an aging Taker, as Kevin Nash told me to say. I was also embarrassed at how sad I got at the visual of Taker having to carry his own urn. OH WRESTLING ANGLES, YOU ALWAYS MAKE REAL DEATHS HIT HOME. I don't know where else Taker can go but ending his career against Cena at WM XXX. Any other possible match feels like a letdown to me, although that match creates the sticky situation of either having to have the face of the WWE do a clean job he can never get back, or Taker's beloved streak being broken by the babyface that half of WWE's fanbase hate already.

HHH/Brock was really underwhelming to me, and by the sounds of the crowd, it was to them too. I think having the canceled funky dancing multiman tag as a buffer match between this and Punk/Taker would've helped, but not completely solved the problem. My theory on why people have loved Brock since his return is the level of realistic brutality and menace he brings, be it nearly killing Cena in a match or Miz in an angle. This match had a few moments of that, but they were spaced out in a more standard feeling WWE main event style match that felt kind of plodding. Brock's strength is that he has felt different than everything else in the compsny since his return, and this match for the most part really didn't.

I really didn't like Rock/Cena. It was a largely boring first half that sparked mild boring chants from the crowd that then kicked into a long trading of finishers that to me was almost a parody of WWE main event style. Now I'll admit I've been kind of burnt out on the WWE "I do my finisher, you do your's, then we do each others, then we do our own finishers again" big match style for quite some time, and I'll also say that if you subscribe to the theory that as long as the crowd likes it, it's good work, then it was good work because the crowd did end up getting into it. All that being said, I thought they did their finisher sequence for so long, and with so little flair, that it almost felt like I had fallen into some post modern WWE world where all matches are nothing but finishers. Dave Meltzer said the story of this match was "That they kept kicking out of finishers". Well, to me that's a story in the same way madlibs is a story, with every blank space being "FINISHER" instead of "ADVERB". I have a few more gripes with Taker's WrestleMania matches than most, but I really enjoyed them and they are worlds better than this match was in terms of pacing their finishers, selling them, and coming up with interesting ways of getting into them.

There were two spots I loved in the match, which were the two call backs to last year. Rock getting cocky and trying to the do the five knuckle shuffle but failing just like Cena failed at the People's Elbow last year was great, and if Cena had beat Rock by AAing after he did that great fake out by holding the ropes after teasing the elbow again, it would'be been one of my favorite wrestling finishes in years. Instead they wrestled for another minute or two and Cena won with another AA in an anti-climax.

Nothing on the undercard exceeded expectations, and arguably only one of the big three matches on top met their's. I liked some of the build up for Brock/HHH and Rock/Cena, but tonight, both matches felt like two guys getting their wins back, rather than emotional and satisfying ends to hot storylines, and at the end of the day, that's kind of the whole point of WrestleMania isn't it?
JustinShapiro
Scrapple
Moderator




Since: 12.12.01
From: Pittsburgh, PA

Since last post: 14 hours
Last activity: 2 min.

#14 Posted on | Instant Rating: 8.79
Originally posted by BDL

---

Hopefully, someone like Shapiro can spin this positively for me, because right now I am thinking this was a terrible WrestleMania.

---


I thought it was pretty good. I was hoping for a good show in-ring in spite of the boring build, and I was satisfied but not blown away. Taker/Punk and Rock/Cena were both better than I expected, HHH/Lesnar nowhere near as good, undercard was the now-typical good rushed matches with limited time. On first glance, better than 27, not as good as 28.

I'm legit extremely disappointed about no Ziggler cash-in, but I'll wait one more night before I complain in full. They used my spot for the beginning of the match!!!!!!!!!!!!!!!!!!!!!!!
and actually did it smarter than I would've (I had Bryan getting distracted by AJ and ducking a superkick).

I don't care if we're up to Wrestlemania 34, I'll never doubt the prospects of an Undertaker streak match again. The dude's just got it. Not at the level of the last four classics but on par with the Batista and Edge matches. The best Mania match for seven straight years now -- Undertaker would be the real Mr. Wrestlemania at this point, if it weren't for, well, the first half of 'em. UNDERTAKER'S ENTRANCE, ack!!!! he came from Broodworld.

I thought Rock/Cena was really good, better than last year. Two of the false finishes at the end (Cena's People's Elbow fakeout and something else I forget) were brilliant. Unlike the crowd, I was kind of touched by their conciliation at the end. It's been a crazy two-year, three-WM ride and we all did it together, guys.

I thought Lesnar and Triple H were going to have the best match of the night, a wild and crazy brawl. Instead, what do you know, another heatless Triple H match at Wrestlemania. "Whoops I followed Undertaker again, oh well what're ya gonna do" will presumably be the excuse again. The last three minutes with the elbow and the steps were good, although the drama for me was mostly over being mortified at the idea of Hunter tapping out Lesnar.

Haha Ryback should probably retire, he seems to not have what it takes in important matches. The Matt Ryan or Romo or narrative-guy-du-jour of superman babyfaces. Ryback has not won a match on PPV since his main event push started and has lost clean two months in a row. I dunno what's up with him, but the good news is Henry rules. Are they building Mark up for Cena/Henry is my only guess. This match was of course way too long and stunk but good job lifting him up for the move cuz I didn't think he'd be able to.

8-person tag


Shield won, Orton turn slow burn, Big Show is staying heel, that all checks out. Weird choice for an opener. Guess the world title match didn't open this time because they had to keep the MITB tease for after Ziggler's match. Damn it.

Jericho/Fandango was quality and Jericho did a great job not just making Fandango but making him "earn" it with all the kickouts and fighting back. I'd like to see them get time to have an even longer match.


Originally posted by It's False

---

That was ALL Jericho with Curtis showing nothing beyond the legdrop. So yeah, Johnny Curtis still sucks. Who knew?

---


Johnny Curtis has never sucked.

(edited by JustinShapiro on 8.4.13 1334)
graves9
Landjager



Since: 19.2.10
From: Brooklyn NY

Since last post: 8 days
Last activity: 13 hours

#15 Posted on | Instant Rating: 4.23
Didn't see the show so I can't comment on he quality of it. The only surprise match result was Henry going over Ryback. I believe that is what five PPV's in a row that Ryback has jobbed in. Not a great way to build up a main Exeter as he looks like a guy that can't win the big one. Sounds like Bryan was in another match that was short changed as the match only got six minutes. Oh well unlike last year he won. One day he'll get a chance to strut his stuff in a memorable match on the biggest stage. Wish he would stop using the diving head but not because it reminds me of Benoit, but because he's gonna fuck up his neck like Race and Benoit did. Heard people complain on twitter about the sight lines at Giants stadium tonight. Hope to check out Punk-Undertaker on you tube in a couple days or weeks.

(edited by graves9 on 8.4.13 0035)

(edited by graves9 on 8.4.13 0037)
CruelAngel777
Landjager



Since: 7.4.02

Since last post: 4 days
Last activity: 3 days

#16 Posted on | Instant Rating: 5.02
I like(d) Dirty Curty/Fandango on NXT, but he should pay Jericho's chiropractor because Y2J carried him for the entire match.

Punk v. Taker was as good as I expected, as was The Shield v. The Great Wight Vipers and Team hell No v. Team Zig-E, and I loved seeing Living Colour open live for Punk. The rest of the PPV was shit.

Get ready for the Cena Same ole' Shit era.


---

I believe in The Shield....
hansen9j
Andouille



Since: 7.11.02
From: Riderville, SK

Since last post: 5 days
Last activity: 5 hours

#17 Posted on | Instant Rating: 8.59
Originally posted by JustinShapiro

---

Haha Ryback should probably retire, he seems to choke in important matches. Ryback has not won a match on PPV since his main event push started and has lost clean two months in a row. I dunno what's up with him, but the good news is Henry rules. Are they building Mark up for Cena/Henry is my only guess.

---
I think they're only building Henry up to lose to Ryback at Extreme Rules. Winner must Shellshock the loser?
---

This match was of course way too long and stunk but good job lifting him up for the move cuz I didn't think he'd be able to.

---
I was double wrong in the predictions. I was also disappointed that other matches didn't end like this (Triple H blocks the F5 into a pinfall, Rock blocks the AA into a pinfall).

Ziggler kissing AJ & Big Show spearing to break up the Shield's finisher were my favorite continuities of the night.


---

"Northern Illinois posted its best defensive effort in seven seasons allowing just 42 points on Saturday afternoon, but it came in a losing effort as the Huskies fell to Eastern Michigan, 42-25, at the EMU Convocation Center. "

Go Pack Go! Owner of one (1) share.
Let's Go Riders! Owner of one (1) share.
JustinShapiro
Scrapple
Moderator




Since: 12.12.01
From: Pittsburgh, PA

Since last post: 14 hours
Last activity: 2 min.

#18 Posted on | Instant Rating: 8.79
btw, huge point of controversy, if you guys were scoring a PPV Prediction Contest among your friends, would you award "Shortest Match" to Hell No/Zig E or the 8-person tag? A ruling against the School Bells cost me a spot on the refrigerator.
It's False
Scrapple



Since: 20.6.02
From: I am the Tag Team Champions!

Since last post: 9 hours
Last activity: 1 min.

#19 Posted on | Instant Rating: 6.37
Originally posted by JustinShapiro

---

btw, huge point of controversy, if you guys were scoring a PPV Prediction Contest among your friends, would you award "Shortest Match" to Hell No/Zig E or the 8-person tag? A ruling against the School Bells cost me a spot on the refrigerator.

---

If we were in Vegas, the Scholars match would have been void because it never took place.


---
MoeGates
Andouille



Since: 6.1.02
From: Brooklyn, NY

Since last post: 18 hours
Last activity: 2 hours

#20 Posted on | Instant Rating: 5.39
The ending to the main event was ridiculous. Cena can't do a second-rope AA? Or and AA through a table? Or something else to embelish the move that the Rock's already kicked out of twice? The fake-out people's elbow (w/U Can't C Me & distainful smirk!) was brilliant though.

I'm calling the streak ends at the hands of CM Punk at Wrestlemania XXX - in Hell in a Cell.


---
www.allcitynewyork.com
Pages: 1 2 3 Next