Bullitt
Shot in the dark



Since: 11.1.02
From: Houston

Since last post: 203 days
Last activity: 203 days

#21 Posted on 31.3.03 0009.18
Why, oh why, did Brock even attempt that SSP with Angle a good 3/4 of the way on the other side of the ring? As soon as he headed up, you KNEW he wasn't going to hit it.

Booker T losing was upsetting, and we couldn't get into that match at all. Rey/Hardy and the tag three-way were both way too short...too bad they had to get in all those ultra-important catfight girls and Limp Bizkit performances.

Michaels winning did noting for us. What's gained by burying Jericho at this point? I simply don't know.





---
My Latest Crush...Sarah Vowell
WaxFish
Longanisa



Since: 22.9.02
From: New Mexico

Since last post: 3287 days
Last activity: 3287 days

#22 Posted on 31.3.03 0011.31
Best Match: Rock/Austin. Lots of fun and a good finish. If the WWE could book clean finishes for the heels more often the pay per views would be more fun.

Worst Match: Vince/Hogan. Good story, and Roddy Piper was the mark-out moment of the night, but it's just painful to watch Vince try to wrestle.

Hero of the Night: Kurt Angle. It was clear that Brock was petrified out there. Maybe it was the big stage, maybe it was that Kurt was delicate, maybe it was the realization that Hogan, Austin, Rock, Shawn Michaels, and HHH had all come and gone, and now he was supposed to be the main attraction. Whatever it was, Kurt was calling all the spots (audibly to us even), and he had to improvise an impressive finish after Brock blew the biggest spot of the night. All this while Kurt was visibly hurting. After the match, Kurt broke character to check on Brock and give him some words of encouragement. Kurt Angle truly represents the good things in professional wrestling.

Goat of the Night: HHH. Come on! Tonight was the night to create a new superstar for WWE and Hunter didn't let it happen. Even if the bookers had something in mind for a re-match, or a Goldberg angle, HHH should have championed the idea of a Booker win. Had HHH put on a great match tonight (he did) AND put over Booker T, all the ill-will I've felt for him would be gone, because in the end he would have used his power position to do something great for the company. Alas, not to be. Booker T is officially buried. They should bring back the IC title and let Booker, RVD, Kane, Jericho and everyone else HHH has destroyed feud over it on Heat where they won't be bothered by the slow long-winded one.

Other thoughts:
Jericho puts on a great match at every pay per view, is the most over heel in the company, and showed a new level of mic skill last week, but still he doesn't get to beat the half-retired geezer.
The Cruiserweight belt should be retired. They just aren't ever going to let it get over.
Team Angle rocks. Now that their name-sake is going away, they should change their name to the A Team and bring in Mr T as their manager.
If Brock really is hurt, PLEASE put the title on Benoit! If Brock's okay, put him in a feud with Benoit. Based on tonight's performance, it's apparent that Brock needs some more work with the veterans.
Maybe if the catfight girls weren't around, Taker/Big Show was pared down a few minutes, and Vince and Hogan moved faster down the entrance ramp, Jef Hardy and Christian could have gotten a spot on the card.

Big Bad
Scrapple



Since: 4.1.02
From: Dorchester, Ontario

Since last post: 16 hours
Last activity: 4 hours

#23 Posted on 31.3.03 0011.49 | Instant Rating: 5.54
Summary of everyone's thoughts on the HHH/Booker T match...
"This sucks! The babyfaces are supposed to go over at WrestleMania! I hate WWE!"

Summary of everyone's thoughts on the HBK/Jericho match...
"This sucks! Jericho should've gone over to become the strong heel! I hate WWE!"

I hate Clique booking as much as the next guy, which isn't this a little hypocritical?




---

"I have no intention of uttering my last words on the stage. Room service and a couple of depraved young women will do me quite nicely for an exit."-- Peter O'Toole

"I'm gonna rip the eyes out of your head, and piss down your dead skull!"
-- Jack Nicholson, in A Few Good Men


dskillz
Landjager



Since: 2.1.02
From: Houston Texas

Since last post: 2879 days
Last activity: 2584 days

#24 Posted on 31.3.03 0027.08
Originally posted by Big Bad

---

Summary of everyone's thoughts on the HHH/Booker T match...
"This sucks! The babyfaces are supposed to go over at WrestleMania! I hate WWE!"

Summary of everyone's thoughts on the HBK/Jericho match...
"This sucks! Jericho should've gone over to become the strong heel! I hate WWE!"

I hate Clique booking as much as the next guy, which isn't this a little hypocritical?



---


I don't find it hypocritical when Wrestlemania is supposed to be the start of the rest of the year and the same ole guys went over in those 2 matches when the guys that lost were clearly ready to go over. What purpose did HHH going over The Book serve? I am thinking to set-up a Backlash win for The Book. I can live with that. That is if that is how it goes. If they drop Book to fueding with Al Snow or some crap like that, I will be very upset.

But Jericho/HBK made no sense to me at all. What is the point of that? Let Y2J win, setting up a strong heel for Goldberg. Letting them continue the WCW fued that never came off.


---

January 4th 1999 - The day WCW injected itself with 10 gallons of Liquid Anthrax...AKA...The day Hogan "Defeated" Nash to win the WCW title in front of 40,000.
Torchslasher
Knackwurst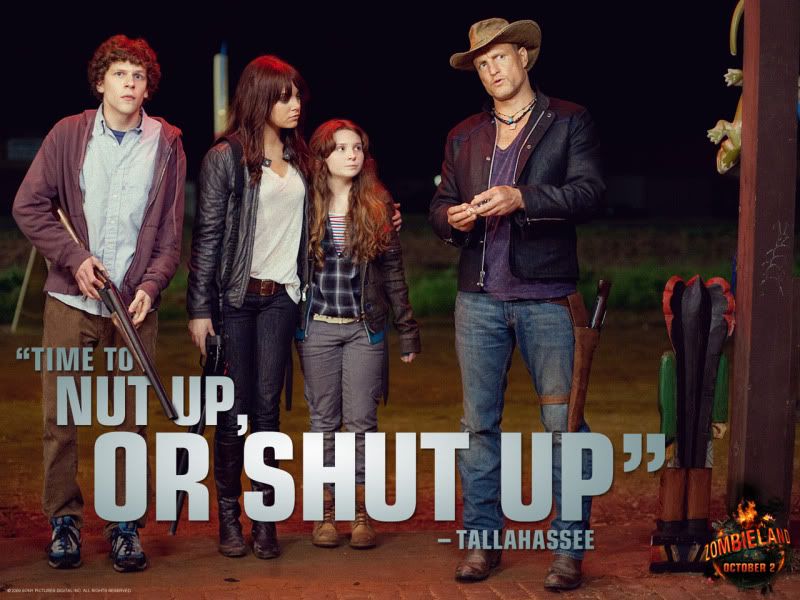 Since: 17.1.02
From: New F'n Jersey

Since last post: 59 days
Last activity: 26 days

#25 Posted on 31.3.03 0038.44 | Instant Rating: 6.44
Enough of this smark crap.

HHH DID make Booker look great, and The Book sold well for Trips. If the main event of Backlash is going to be HHH/Goldberg, then HHH cannot job to Booker here. But the match was great for what it was.

Same thing for HBK/Y2J. Best match on the show, with both guys selling well for each other. If you remember, HBK outsmarted HHH at Summerslam last year, beating him with a small package out of nowhere. Obviously HHH was more dominant in the match but HBK outsmarted him.

Fast forward to tonight. HBK throws everything at Y2J, but can't put him away. Likewise, Y2J can't finish off HBK with his best stuff. In the end, the teacher outsmarts the student so to speak, winning on a fluke pinfall. So Jericho looks great all match long, and not only that, but he also gets the last shot in on HBK (just like Trips at SS). I can forgive putting HBK over when everyone will remember that Jericho wrestled like a champ.

Overall, a great show as most matches got the time to develop. Booking aside, the wrestlers all gave 100%.


---

The Hurricane main eventing a Raw show? See, the WWE is listening to the 'Net. Well, they're listening to me anyways. Look for the next push to go to Molly.
joepet
Tocino



Since: 17.4.02

Since last post: 2349 days
Last activity: 1964 days

#26 Posted on 31.3.03 0039.56
---

I don't find it hypocritical when Wrestlemania is supposed to be the start of the rest of the year

---


Just about every day is the start of the rest of the year for me, and I don't get this worked up about things.
Lord of the Manor
Chourico



Since: 24.2.03
From: London, United Kingdom

Since last post: 284 days
Last activity: 206 days

#27 Posted on 31.3.03 0043.07
I haven't read anything about the show to keep my thoughts totally unbiased.

1.) ReyRey and Matt Hardy was a pretty damn good opener and it finished in a proper way.

2.) Undertaker really elevated some talent tonight. It takes a lot of talent to bury to giganitic men. And how worthless is a wrestler who they won't even allow to wrestle? I thought maybe at least this would be part of the heel turn. But nope. They are just that scared of having Jones in the ring.

3.) I thought the womens match was one of the best I've seen. Weak finish though. Why is Victoria so vulnerable to kicks? Isn't that how Jackie pinned her?

4.) The tag title match was WAY too short, but the right team went over... but on another weak finish.

5.) Awesome match with Jericho and Michaels, but why oh why did Chris lose? The logic (or lack thereof) baffles me. I did like the post-match attack though. Man, Jericho is sweet.

6.) Triple H... wow, big surprise. So what happens now? Austin? If so they are in serious trouble because Austin had his ass handed to him tonight.

7.) Hogan and McMahon was very entertaining, which Vince delivering a legdrop more devastating than any Hogan has ever delivered. But Christ... I know how WWE found a way to get rid of Mark Henry... Roddy Piper ate him!! I couldn't believe how wide Piper was.

8.) Rock v. Austin: Man did Rock ever OWN this match and Austin. He made him his bitch. Rock was great with the vest and was all class after the match. You could easily see how much tonight meant to him.

9.) Kurt v. Brock: I was sad knowing this would be the last I'd be seeing of Kurt for a very long time, if ever. I nearly shit myself when Brock started grinning after the second F5... but man, Kurt was so far away. I didn't think he could hit it, but I trusted that they had it all worked out. Man, that was scary. The landing looked so brutal. Brock's lucky if he survived that injury free. Another total class showing at the end. Too bad we'll probably never see Brock try the SSP again.

A great show overall, I was very satisfied and enjoyed all of the matches. Here's to Kurt Angle and what we can hope will be a quick recovery.


---

"The queen is dead"
SchippeWreck
Boudin blanc



Since: 26.3.03
From: Glendale, CA

Since last post: 7 hours
Last activity: 5 hours

#28 Posted on 31.3.03 0043.56
I was damn close to wanting my 40 bucks back after the first half hour. I wanted to love the Matt/Rey match, but I can't love a 5 minute match. Plus, chickening out of the Nathan Jones debut was inexcusable.

But then it picked up. The women's match was a lot of fun. The tag title three-way was as good as the time would allow. I originally had Rhyno/Benoit pegged to win, but when the match started I got a feeling TA would retain to keep heat on them if Kurt leaves.

Michaels/Jericho blew my ever-loving mind. I was pulling for Jericho and towards the end I was jumping around like a maniac. Don't like the finish, but the kick to the balls OWNED.

Didn't watch Bizkit or the catfight.

Booker lost. Don't like it. Liked the match. Were those Hunter's Easter trunks?

Hogan/McMahon was pretty damn cool. I have to admit. Vince SQUASHED Hogan until the hulk-up. Piper was unnecessary, would've preferred Zeus. (Kidding!)

I need to watch Rock/Austin again because I was helping my wife with the pizza. I like that they swiped the finish from Taker/Kane at WM14.

I kinda wish I didn't know Angle was injured, because I seriously dug the match. I didn't like cringing every time he flew up into the air. I was on my feet the second Brock looked up at the turnbuckle. SSP made my night because for once I got a moment I asked for. (http://wienerboard.com/thread.php/id=10864&page=#131396)

In short (too late), I'm happy.




---
spf
Scrapple



Since: 2.1.02
From: The Las Vegas of Canada

Since last post: 1 day
Last activity: 15 hours


AIM:
#29 Posted on 31.3.03 0047.09
Hey Torch, for about 9 months now Raw booking on PPV has been predicated seemingly upon never letting anyone other than HHH or HBK go over, yet theoretically always letting the other guy "look good". But really, who in the hell has been helped by any of that booking except for HHH and HBK? RVD looked great against HHH and needed Flair interference to beat him, and that got him all the way onto the free tv match on Heat. And his partner, another guy who looked great against HHH and who should have beaten him? It could be worse, the last guy to fight HHH and look dominant against him wasn't even seen on the WM card. Why should we think based on past experience that Y2J vs. Booker won't be the curtain jerker at the next PPV, while HBK vs. Nash or HHH is second from the top?

If WWE booking ever followed up on their own stories told within the match, it would be one thing. But these will be forgotten and Jericho and Booker cast back into midcard hell. And the fans will continue to flee.


---

"It is well that war is so terrible, lest we grow too fond of it." - Robert E. Lee
Enojado Viento
Potato korv



Since: 12.3.02
From: Your Grocer's Freezer, NC

Since last post: 401 days
Last activity: 3 days

#30 Posted on 31.3.03 0047.44
Originally posted by Torchslasher

---

Enough of this smark crap.

HHH DID make Booker look great, and The Book sold well for Trips. If the main event of Backlash is going to be HHH/Goldberg, then HHH cannot job to Booker here. But the match was great for what it was.



---


I'm not being smarky about it--I'm just pissed off that I put up with all the racist bullshit in this angle and THIS is the result. Not everybody hates HHH just because it's the cool thing to do one the Internet.

The thing was--I gave them another chance NOT to fuck up something, and they did, just like they've steadily done with EVERY opponent to HHH.


---


-LS
"I don't know if we can beat these bastards." "Maybe not, but we don't have to JOIN them."
Freeway
Scrapple



Since: 3.1.02
From: Calgary

Since last post: 21 days
Last activity: 9 days

#31 Posted on 31.3.03 0049.09 | Instant Rating: 5.96
In the spirit of DEAN:

Note: I missed the first half-hour of the show.

WHAT WORKED:
-Tag Title Triple Threat: Awesome Benoit awesomeness, plus a swell finish.
-The Women's Match
-The announcers putting over the matches
-Booker T/HHH
-Rock/Austin
-Hogan/McMahon
-Lesnar/Angle

WHAT DIDN'T WORK:
-The Book/HHH finish.
-Brock's Shooting Star Press
-The Catfight Girls
-Limp Bizkit


If the show is called WRESTLEmania, how about shitcanning everything that's NOT wrestling?

Still, AWESOME Mania. AWESOME.


---

Whoo!!
kokolums2
Bauerwurst



Since: 10.6.02

Since last post: 3188 days
Last activity: 3188 days

#32 Posted on 31.3.03 0051.57
John Orquiola:

I just read your post from yesterday (since I don't visit here often). Some thoughts:

1. That special feeling is, to me, a time when wrestling listened to its fans. The two seminal moments that led to the wrestling boom was FINALLY giving the fans what they wanted and turning Hogan heel & Vince having Austin break out and giving him the top of the WWF card. You can't really credit these events to the bookers. These were things the fans asked for, and all they did was give them what they wanted. Also credit the wrestlers for drawing successfully.

2. Wrestlemania has not always been the end of the WWE calendar year. In fact, it hasn't been for several years now. Its been toned down to become more like just another PPV to fit it within the new hands-on style of on-the-fly booking. There are no "years" anymore, per se.

3. I disagree with your assessment of Austin's heel turn. It didn't fail because Austin got too good at it - it never really worked from the start. Fans were cheering Vince for helping him steal the belt at the WM he turned! Now that's powerful heat!

4. Your issue with plotting is a good one. I've contended for some time that they need to hire professional writers who understand plotting. They seem to want to go to owner-rebel wrestler well forever, when you can do other things. But also remember, put two wrestlers with good charisma in any feud and it pretty much writes itself with only token help.
Mr Heel II
Bratwurst



Since: 25.2.02

Since last post: 9 days
Last activity: 9 hours

#33 Posted on 31.3.03 0053.17
I just got back from the show and we had a blast. We were fourth row behind the first baseline dugout. First thing that happened was the appearance of Spike Dudley in the VIP boxes for the wrestlers. Spike played to the crowd. Then Kanyon and Bill DeMott appeared. At some point DeMott decided to make a paper airplane and fly it into the crowd. Spike followed suit and his airplane basically went nowhere, to much laughter from the crowd.

Then, out of nowhere, Al Snow pops his head out of the dugout. My friend is an Al Snow mark and she completely freaks out. She manages to wave at him and he waves back, which almost brings her to tears. He had a camera team and director with him so they were doing something down there for quite some time. Snow popped out several times, once with Big, and he signed a couple of items for fans and had a couple conversations. Later on, Kanyon popped out looking for crowd reaction but he didn't get much.

The crowd was dead for a lot of the matches and were easily the most into Hogan/McMahon. Piper's appearance was good for a cheap pop.

A number of people sitting around us must have been smarky because we all started predicting Lesnar's Shooting Star. But when he climed the ropes, I was thinking "There's no way...Angle's too far over."

Anybody else notice the conspicuous absence of Heyman not only with Angle, but in any clips surround the buildup to Lesnar/Angle?

Somebody had hung a big "Thank You Angle" sign over the upper deck. Then again, somebody else had a big cutout of underwear hanging over the upper deck that said "Big Show's Undies".

Parking was insanely expensive...the cheapest adjacent to the arena we could find was $20, the most expensive $35...but we got parked and we got out easily and quickly. No "stuck in traffic" at all.

Many fans spent the day taking in the usual Seattle sights. We took the ferry to Bainbridge Island and back just for the harbor view and a group of fans, all dressed as their favorite wrestler, were on board. One of them was a dead-on Roddy Piper (how ironic). Another one was Hurricane. The Hurricane guy stopped and shook our hands as they passed because we applauded them. We spent the rest of the day along the pier feeding seagulls at Ivar's and touring the aquarium. Wrestling fans (obvious for their T-shirts and such) were everywhere.

Favorite sight of the day...There were a lot of panhandlers around town with the "Will Work For Food" or "Stranded Please Help" signs, but our favorite was the guy at the pier whose cardboard sign said "Why lie...Need beer."

Seattle, you hosted a great Mania.




(edited by Mr Heel II on 31.3.03 0113)

---

this post brought to you by the wholesome goodness of deep fried clam strips
Ender
Blutwurst



Since: 2.1.02

Since last post: 3645 days
Last activity: 1574 days

#34 Posted on 31.3.03 0058.42 | Instant Rating: 10.00
I really enjoyed the show... even though I watched it in the theatre with it's terribly low resolution, and having to sit beside the loudest (and possibly the smelliest) person in the house.

For me... it could have been the best Wrestlemania ever. But... there was something at the very end that made me ill, literally...

The shooting-star-press.

I was really digging it as I knew it was comming, and I *knew* he could make it... but soon as he took-off (which he stumbled with slightly) I knew he wasn't going to make it....

It scared the hell out of me, and it took me right out of the show. And again, it made me sick. It made me think... what if that happened to me down the road? I know I'll probably never do a shooting-star in the ring (having attemped several in a pool, and rarely being able to do one properly)... but with some of my flying moves... and the flying moves that other wrestlers use... it makes me so ill... WHY THE FUCK DO WE HAVE TO DO THAT SHIT?

Brock is a WRESTLER, not a fricken' acrobat. Why doesn't he just WRESTLE? He doesn't have to fly to make him stand out. He's already a main eventer! ... Why the hell do any of us have to fly!

... In my 'union'... ... I don't know... ... even a union wouldn't prevent something like that from happening again.

It's the fans... it's me, it's you, it's all the wrestling fans in the world that demand that stuff... and it's really terrible. All those wrestlers that have gotten injured over the past year... it's all our fault...

Now, I KNOW that it's a part of the game, and comparing it to other sports, the injuries are pretty par for the corse... ... but this is more entertainment then it is sports, and being a wrestler and saying that... that's a really... odd thing for me to say, neh? And I personally think that these kinds of things can be prevented... somehow... ...

Well, that's my incoherant rant for the night... ... it's a really big shame... such a good show... to be brought down for me by something like that...


---

Gotta love ads... Get MY music at http://artists.mp3s.com/artists/331/dj_fromlo.html
Lexus
Lap cheong



Since: 2.1.02
From: Stafford, VA

Since last post: 51 days
Last activity: 32 days


AIM:
#35 Posted on 31.3.03 0101.01
The coyote goes...Booker/HHH. Finish upset all, even though HHH sold like a champ by not being able to walk back. Match was one of HHH's best in a long while.

Hogan/McMahon. I marked out, so sue me.

Rock/Austin. Great match, really interesting finish. Reminded me a lot of many current wrestling video games.

Brock/Angle. Shooting Star scared the shit out of me at the end, and Brock did not look good at all when he was getting up. Good match, but once these guys are healthy (and Brock doesn't damn near snap his neck), it'll be better.

Tag Title Triple Threat. Benoit and Eddy took up a lot of time in the ring, which is good, yet bad, considering they were making Team Angle look like chumps by not letting them work that much.

Big Guys. I somehow think 'Taker shortened his career by picking up Albert like that. He was straining like crazy.

Small Guys. Nifty little match, but I feel Shannon Moore's presence kept it from being a great Cruiserweight contest.

The Chicks in the Ring. Trish is your Camel Toe Champion.

The Chicks in the Bed. Overshadowed by Trish's camel toe.

Micheals/Jericho. Possible MOTY candidate, in my opinion. Micheals going over was okay, and both started to get really stiff around the end. Show stealer, by far.


---

I own a Gamecube, and I own Eternal Darkness.
A Fan
Liverwurst



Since: 3.1.02

Since last post: 3237 days
Last activity: 3237 days

#36 Posted on 31.3.03 0107.07 | Instant Rating: 2.59
I'm not being smarky about it--I'm just pissed off that I put up with all the racist bullshit in this angle and THIS is the result. Not everybody hates HHH just because it's the cool thing to do one the Internet.

The thing was--I gave them another chance NOT to fuck up something, and they did, just like they've steadily done with EVERY opponent to HHH.
___________________________________________________________

Thank you. Everytime HHH gets on the mic to start a fued its over. No one can verbally stand against HHH on the mic anymore for probably two reasonss. One, they're talent rate on the mic isn't high or two, management won't let them. Lawler's verbal burial of Booker T told me a lot about this company of late. As did the fact that HHH, the racist, beat a brother clean. Its not like Booker got hit by a sledgehammer or Flair hit him with the belt. HHH pedigreed him and thats it.

I don't even agree that HHH made him look like a million dollars. The fans were silent when HHH was on the offensive as they have been for awhile now. It could have been worse, they could have booed him out of the arena for the third PPV in a row. Booker T carried HHH through the match, lets be honest here. Booker T sold that injury like a Mofo for that move and kept the ring pyschology up through the match. I thought he was legit injuried the entire way through thats how well he souled it. Plus, its going to be Rock/Goldberg and not HHH/Booker T at Backlash, I don't know where this HHH is going to fight Goldberg rumor got started, but I know where the Rock rumor got started.

A Fan- In the end, having your daughter bang one of your employees is bad business.
Tribal Prophet
Andouille



Since: 9.1.02
From: Winnipeg, MB, Canada

Since last post: 3 days
Last activity: 8 hours

#37 Posted on 31.3.03 0112.21
Ender, Jericho's said many times that he could screw up a hip-toss tomorrow night and end up paralized because of it. There are certainly more dangerous moves than others, but this is something that Brock's practiced and done extremely well before.

There's no such thing as a "safe" way to wrestle. It's just something that you have to accept to make it in wrestling, otherwise you'll be stuck doing headlocks and drop-toe-holds.


Tribal Prophet


---

Wrestling exists in the eternal present. What is, has always been, and when it no longer is, it never was. It has no past and no future, and sometimes even today is in question. - Madame Manga
It's False
Scrapple



Since: 20.6.02
From: I am the Tag Team Champions!

Since last post: 19 hours
Last activity: 8 hours

#38 Posted on 31.3.03 0131.29
Ladies and gentlemen, maybe THIS is the reason we haven't been treated to the Shooting Brock Press.

Of course, I remember a post on this very message board posting a link to a video of Brock doing the SSP and actually HITTING from that distance dead-on before. Too much muscle weight put on since then, methinks.

If that's Kurt Angle's last match, it was a HELLUVA way to go out! Thanks for the memories, Kurt!

Let's not call Booker buried...yet. But that was a pretty decisive win, so it doesn't exactly set up a rematch. Next month at Backlash, Triple HGH meets Kevin Nash in a BATTLE OF THE POOCHIES while Chief Morley and Lance Storm defend the tag titles against THE UNLIKELY DUO of Booker T and Scott Steiner.

Three-way Smackdown tag title match kicked ass with the right team winning. I'm REALLY hoping for a huge Rhyno heel run so he can main event Judgment Day against Brock!

Mattitude and Rey Rey put on a good opener. Mattitude CHEATS TO WIN~!, which is always good to see!

UT takes on Albert-Train and Big Show in a handicapped match, where the people who booked this crap are handicapped. (Ok, so I'm new to that joke. Sue me.) But seriously, SOMEBODY must have come their senses and said to themselves, "We're putting NATHAN FREAKING JONES, a guy who makes Albert look like Kurt Angle, in a Wrestlemania match!" Good call, whoever came up with the injury angle.

Y2J and HBK was my "mark mode" match and I wasn't disappointed. Great stuff and a good way to send off HBK! Thanks for the memories, Shawn! Hey, lookie! Jericho wants to give Shawn a going-away present: A SHOT IN THE NUTS! BWAHAHAHAHAHA!!! Damn, I love Jericho!

As for Vince/Hogan...um...at least it wasn't the main event. And RODDY PIPER?! Did I die and wake up in WCW?

And hey, lookit that...a MOTYC from Steve Austin! The same Steve Austin who people are supposedly getting sick of. As long as he can still bring it in the ring (which tonight showed he could), I will NEVER rag on this guy! COMEBACK WRESTLER OF THE YEAR! You know he'll get it! (Unless Rhyno gets it)

And Goldberg...what can I say that hasn't already been said?

(edited by It's False on 30.3.03 2338)

---

Screw Rock and Austin! This is the REAL Wrestlemania main event! Fa...WHAT?! What do you mean Fabolous is OUT?! Then who's...? FRED DURST?! Oh dear God, NO!
Lord of the Manor
Chourico



Since: 24.2.03
From: London, United Kingdom

Since last post: 284 days
Last activity: 206 days

#39 Posted on 31.3.03 0134.57
Originally posted by It's False

---

Ladies and gentlemen, maybe THIS is the reason we haven't been treated to the Shooting Brock Press.

Of course, I remember a post on this very message board posting a link to a video of Brock doing the SSP and actually HITTING from that distance dead-on before. Too much muscle weight put on since then, methinks.


---


I've seen that video and all I can say is: Much smaller ring and springier ropes. It makes a big difference. That was way to far for anyone. Hell, Kidman only hits it right in that very near corner.


---

"The queen is dead"
Stefonics
Bockwurst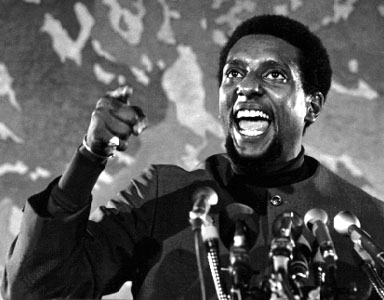 Since: 17.3.02
From: Queidersbach

Since last post: 5 days
Last activity: 9 hours

#40 Posted on 31.3.03 0141.07 | Instant Rating: 1.00
Wow there is some extreme anger flowing on this board... Maybe the majority of you need to calm down and/or get over yourselves. You're not bookers and complaining about the booking strategies of a multi-million dollar corporation won't get you anywhere. The wrestlers weren't performing for crickets in SafeCo tonight... packed house. So apparently, Joe Average Fan still enjoys at least some of the product. Whether the fans sat on their hands or not, they were there for the event. And that's all that really matters in the end. They had to pay their hard earned dollars to walk through those turnstyles to see the event; it's not like they gave away 40-some thousand tickets. And whoever said that the majority of the people who have already posted are hypocritical is exactly on target. Michaels may be old, but there is a reason why he is still known as the showstopper. If he can still go like he did tonight and outshine the majority of the young stars in the process, then why the hell shouldn't he go over? Jericho did not carry that match. The emotional connection that Michaels has with live crowds is absolutely unreal, and that is what carried the match.

Overall, I was mildly impressed by the show, especially only having seen only about half of it (the later half starting with the Michaels match). HHH wrestled one of the best matches that I have seen from him in a while. He really did make Booker look like solid gold. As far as the whole angle being racist, you people need to chill the fuck out. It's WRESTLING. The shit is scripted. It's not as if HHH went out there without the approval of McMahon and Booker. Call the NAACP? I hope to god you are kidding. If you're serious, then someone should have called them when American History X came out.

Rock-Austin was outstanding. It really put over Austin as the tough son of a bitch that he is. Three Rock Bottoms, a People's Elbow, and a Stunner. But if you guys say he got buried, then it must be so. Kokolums, I must applaud you for "saying for some time now" that Austin should be headlining every ppv. Let's see... he just got back in the company and he wrestled the biggest star in the business on the second to last match of the night. I don't understand what you're complaining about. Austin doesn't need to be at the head of the card and he proved it tonight. He let the young bucks shine as opposed to being a "glory hog" like Hogan. Austin is going to be over regardless of titles, card position, or crappy storyline. If he WAS on the top of every ppv card, I'm almost positive that you would be one of the many to complain that Austin is holding everyone down.

In closing, Jericho kicking out of the superkick was fantastic. It reminded me of when Hogan kicked out of the Savage Elbow in Wrestlemania V. Micheals is a legend and once that superkick hits, it's usually over. But he decided to build up Jericho in the storyline of the match by having him kick out. The kick in the balls followed by Michaels being in a completely submissive pose only to be thrown down by Jericho was an awesome visual.

Just enjoy the show and stop trying to change the world.


---

Be peaceful, be courteous, obey the law, respect everyone; but if someone puts his hand on you, send him to the cemetery.
-Malcom X
Pages: Prev 1 2 3 4 5 Next