BigDaddyLoco
Scrapple



Since: 2.1.02

Since last post: 35 days
Last activity: 9 days

#1 Posted on | Instant Rating: 3.40
26-man Battle Royal Yoshi Tatsu won by eliminating Zack Ryder
Tag Team Match (Unified WWE Tag Team Championship) ShoMiz (The Big Show and The Miz) defeated John Morrison and R-Truth

Triple Threat Match Randy Orton defeated Ted DiBiase and Cody Rhodes

Money in the Bank Ladder Match Jack Swagger defeated Christian, Dolph Ziggler, Drew McIntyre, Evan Bourne, Kane, Kofi Kingston, Matt Hardy, Montel Vontavious Porter, and Shelton Benjamin

No Holds Barred Match Bret Hart defeated Vince McMahon
10-Diva tag team match Alicia Fox, Vickie Guerrero, Layla, Maryse, Michelle McCool defeated Beth Phoenix, Eve Torres, Gail Kim, Kelly Kelly, and Mickie James

Singles Match Triple H defeated Sheamus

Singles Match Rey Mysterio defeated CM Punk

Singles Match (World Heavyweight Championship) Chris Jericho defeated Edge

Singles Match (WWE Championship) John Cena defeated Batista

The Undertaker defeated Shawn Michaels


I thought the card was a huge letdown compared to how solid it looked going in. Really this would have just been another middle of the year PPV without HBK/Undertaker saving the whole show. Their match was great, emotional and told a good story.

All the other matches were either rushed or nothing special. There also seemed to be a lot of botched spots or finishing moves that saw a lot of light.

The ladder match had some new spots that were fun, but I thought it was over crowded.

Jericho/Edge was good, but it wasn't great.

Cena/Batista was also just good, but not epic in anyway. Batista looked thrilled to have to tap to the STF.

Years from now this show will be remembered for one match and that match pulled the show to a B-



(edited by BigDaddyLoco on 28.3.10 2329)
Promote this thread!
Psycho Penguin
Liverwurst



Since: 24.6.07
From: Greenacres FL

Since last post: 2843 days
Last activity: 2839 days

#2 Posted on | Instant Rating: 1.35
I counted 11 finishers, 10 in which someone kicked out of. Barely any transition moves. What 'story' did it tell, let's just do more finishers than last year somehow? What a horribly disappointing show.


---

http://www.gamefaqs.com/features/recognition/9471.html


http://www.runningondew.com


"I think that in five years, Orton is far more likely to be in Billy Gunn Land than being a major player in WWE." - Big Bad - 11/22/03
The Goon
Banger
Moderator



Since: 2.1.02
From: Calgary, Alberta, Canada

Since last post: 258 days
Last activity: 231 days

#3 Posted on | Instant Rating: 8.11
As someone who can't believe he plunked down $60 for this show, I thoroughly enjoyed it.

What pulled me in was the hope for closure in the Bret/Vince saga, and I got that to tremendous satisfaction. Good of Vince to take a whuppin' from the whole Hart family - and I can't believe Diana was there!

I also enjoyed, to a smaller extent, Vickie Guerrero's tribute to Eddie by motioning upwards then doing his frog splash (albeit poorly).

The MITB match had me screaming at the TV several times. I don't really know the guy who won it, but the match itself was a lot of fun.

Undertaker/HBK had me on the edge of my seat, as I really had no idea how it was going to go down. Tremendous ending sequence.

In short, I loved Wrestlemania. I clapped, screamed, jumped up and down, and I'm still on a high thinking about it.
SchippeWreck
Banger



Since: 26.3.03
From: Glendale, CA

Since last post: 30 days
Last activity: 30 days

#4 Posted on | Instant Rating: 7.72
I ended up getting it for free because the signal cut out after HBK's entrance. It didn't come back until HBK was walking to the back. I'm recording the replay, so I'll eventually see the match, but that was a massive bummer for the six people that came over to watch.

Before I found out I was getting a refund, I was regretting the purchase. Everything felt so flat, for lack of a better word. I dug MitB and Punk/Mysterio, though.


---

"It's magic! We don't need to explain it!"
Jericholic53
Boerewors



Since: 18.3.03
From: Honolulu, HI

Since last post: 172 days
Last activity: 7 hours

#5 Posted on | Instant Rating: 3.15
Agree with most of the sentiment around the lackluster endings for most of the matches. Notably, the end of the opening tag match was a total head scratcher for me. The Vince/Bret match was also a little odd. Did Bret get some legit shots in there? Or was it just Vince taking it? Michelle McCool's selling of a ddt was actually more impressive than Cena's. And who would've thought that Sheamus would actually get Randy Orton crazy over as a face.

I have to say though that the camera-facing side of the crowd did not disappoint though. Some notable signs:

- "Triple H fears divorce"
- "Batista likes fishsticks"
- HUGE "Cena sucks" sign when he came out
- Guy in a jersey with the #2 on it
- "Norway hates Cena"
- "It's still real to me dammit!"



---

It says so right here in the wcw handbook!
The Game
Boudin rouge



Since: 5.5.09

Since last post: 1749 days
Last activity: 1749 days

#6 Posted on | Instant Rating: 1.97
My ratings are out of 5 stars...

Unified Tag Team Title Match-1.5; a horrible tag match and this had potential with Miz, Morrison, and Truth and Big Show is carried by Miz in the tag team role. It was very short and with no spots.

Money in the Bank-2.5; I still don't know what to think of Swagger of winning it. But this one had less "holy sh**" moments from "too many cooks spoiling the broth", so everyone rushed to get their finisher/ signatures and the match itself seemed more sloppy.

Triple Threat-2.25; Like a lot of the matches on tonight's card, everything was rushed in every shape of the word. I predicted Orton to win, which he obviously did but I don't think management spent enough time with Rhodes and DiBiase against each other which was bound to happen in this match.

Triple H v. Sheamus-2.25;By now I was expecting the company's best performers or highest rated stars to perform on another level at WM but in didn't happen. This match was alright but no where near a 3 star caliber match.

Rey Mystero v. CM Punk-2.5; these 2 had the potential to steal the show besides Taker and HBK but it didn't quite happen. It was a somewhere between alright and a good match but if it went a little longer, the 2 wrestlers could have worked their spots more often and could have provided a better match.

Vince v. Bret Hart-N/R; this match wasn't rated because this itself wasn't a match but Bret just beating up on Vince along with some of the Hart family. You can't expect anything too much out of a wrestler who hasn't stepped inside the ring for about a decade and an owner who is in his 60's.

Jericho v. Edge-2.75; I have seen better performances out of these 2 on Smackdown than at WrestleMania. The best part was after the match when Edge speared Jericho through part of the barricade.

10 Diva Tag Match-.25; the only thing uglier than Vickie Guerrero's dance/shake was the match itself. No real match here and it ended up every diva doing her finishing move but almost all of them messed up considerably when trying to put their spots in. I have seen some bad divas matches (which is expected now) but this one was flat out hideous.

Cena v. Batista-2.25; these 2 a year and a half ago put on a pretty good 15 minute match at SummerSlam....not so much this year. It was very slow and lethargic as there was no intensity for this match after what the WWE tried to build this match up.

Undertaker v. HBK-3.75; the saving grace of WrestleMania this year. This match was not nearly as good as last year's but it was good none-the-less. My favorite part was HBK doing a moonsault onto Undertaker on the announce table, which is very difficult because it is not like dropping an elbow drop where you have a better idea when and where you are landing and what HBK did was pretty risky.I did like the ending where HBK did the taunt of cutting the throat and slapped 'Taker making him angry and ending the match and show with a vicious tombstone

Average star rating for WrestleMania 26- 2.5; for a PPV that had stacked matches with stacked talent, the PPV itself did not deliver like I thought it could have or should have.

I would have taken the tag team and the divas match out and given a few extra minutes to other matches that needed more time to give it more quality. I think it was a case of having too many people, too many matches and not enough time to have better quality matches.

I will admit I am a tough grader but WrestleMania is supposed to be the biggest stage in wrestling and therefore my expectations are higher and my way of rating the matches are tougher.

Not a terrible overall PPV but it definitely could have been better.

The Game
Boudin rouge



Since: 5.5.09

Since last post: 1749 days
Last activity: 1749 days

#7 Posted on | Instant Rating: 1.97
I would also like to add that there was just no emotion, chemistry, or intensity in any of the matches (besides perhaps HBK and Taker). The crowd in my opinion was not showing any signs of life for a good portion of the PPV and that was the key...there really was no "life" to this PPV.
SchippeWreck
Banger



Since: 26.3.03
From: Glendale, CA

Since last post: 30 days
Last activity: 30 days

#8 Posted on | Instant Rating: 7.72
I just want to pop back in and say that AWARulz rulz for being the only one to correctly pick Swagger to win MitB.


---

"It's magic! We don't need to explain it!"
It's False
Scrapple



Since: 20.6.02
From: I am the Tag Team Champions!

Since last post: 123 days
Last activity: 61 days

#9 Posted on | Instant Rating: 4.27
Swagger? Really? SWAGGER won MitB? I'm not complaining necessarily, because he's been a favorite of mine for a while, but he's spent the last few months as a glorified jobber and has barely had any airtime. It's weird to see him get the big MitB push. But I don't see the "All MitB winners have gone on to win the title" trend continuing here.

HBK/UT II was everything I expected it to be. Absolutely awesome. Easily worth the price of a $40 PPV. Too bad it's a $60 PPV.

But I did like Batista/Cena and wouldn't mind watching them go again. Build something up for Summerslam and I'm there.

The rest was a whole lot of "eh", which is disappointing considering that this card looked "blow your pants off" good on paper.


---

Hello...you've reached Alan Rickman...
used2bcool
Merguez



Since: 5.11.08
From: Ashland, MA

Since last post: 24 days
Last activity: 4 days

#10 Posted on | Instant Rating: 4.85
From the reports it seems that pretty much every match in the undercard seemed a bit rushed for time, and I thought Punk/Mysterio or the Legacy Triple Threat could've used a couple of more minutes.

I don't get WM here until this coming Sunday, so can't judge the quality of matches yet. I went 6 for 9 in my predictions; I forgot to predict the Diva match.


---

Forfeit the game, before somebody else takes you outta the game, and puts your name to shame
Cover up your face, you can't run the race
The pace is too fast, you just won't last
- "Points Of Authority" - Linkin Park
Mr Shh
Lap cheong



Since: 9.1.02
From: Monmouth County, NJ

Since last post: 47 days
Last activity: 47 days

#11 Posted on | Instant Rating: 8.48
Originally posted by The Game

---

I would also like to add that there was just no emotion, chemistry, or intensity in any of the matches (besides perhaps HBK and Taker). The crowd in my opinion was not showing any signs of life for a good portion of the PPV and that was the key...there really was no "life" to this PPV.

---


Really? That was one of the hottest stadium crowds they ever had. They killed the crowd dead with the whole "Vince bought off the whole Hart family" bit. That was a really dumb thing to do. It took a long time to get them back, but the crowd was back in time for the end.

As far as time management goes, it's better to make your opening matches shorter instead of being forced to cut your main events short. Jericho-Edge, Cena-Batista and Shawn-Taker got all of the time they needed. And all three were fantastic to boot. Taker's garb is badass.

Punk-Rey was very good. It wasn't epic, and it didn't need to be. It was engaging, and the ending sequence was sweet.

There was some pretty shitty camera work tonight. Some pretty bad missed spots.


---

You askew my mirror. I askew yours.
Shadowhendrix
Linguica



Since: 27.6.08

Since last post: 1503 days
Last activity: 1420 days

#12 Posted on | Instant Rating: 3.88
Ways in which HBK/Taker was great:

-UT's first tombstone to the outside was completely unexpected that early in the match, and possibly was a call back to when he beat Jake Roberts with that move.

-Taker completely changing the order of the finisher progression he usually uses to throw off shawn.

-Shawn still somehow having new counters to moves like Hell's Gate.

-Knee Injury and Shawn having zero issue using it to neutralize Taker anyway he could in the early going.

-Shawn stopping the Air Dead Man by keeping him in the ring completely with the chop block.

-Taker's Faces, including the final one where he looked liked he was literally going to kill Shawn.

-Shawn FINALLY hitting a moonsault after losing a match because of it at 25, and nearly breaking his ribs on the table at 24.

-The taker and shawn's sell of breaking through the table to the conclusion of the match with all of the punch drunk stumbling.

-The LEAPING TOMBSTONE, which actually caused me to rise out of my chair and scream "HOLY FUCK HE KILLED HIM!" The shawn taunt right before that was the PERFECT way to lead into the ending of the match and career, and a call back to the Ric Flair lowering of the guard at 24. Shawn stared death in the face and just said "screw you." Amazing. ***** Storytelling for me.

Cena/Batista was nearly perfect as well, but they really should have ended with a pin rather than have tista submit, and then have Tista submit in the rubber match(es) that we all know is (are) coming.

I really only cared about those two matches, so I'm okay with the show.


Edit: Completely Agreed on Camera Work tonight. Rey's entrance also seemed to get screwed, and that avatar outfit was horrid!

Also: Anyone else notice the long pauses on Commentary after striker speaks? What gives?

(edited by Shadowhendrix on 29.3.10 0012)
CruelAngel777
Sujuk



Since: 7.4.02

Since last post: 715 days
Last activity: 698 days

#13 Posted on | Instant Rating: 3.22
Thank God I didn't pay for this...

Rather than go throuugh the myriad of dissapointments this year I'll stick with the positives.

Holy shit, Shawn almost killed himself with a moonsault....at Wrestlemania....AGAIN! Taker for the first time I've seen since his hardcore match with RVD at Vengeance 2001, showed fear after his opponent did something bat shit crazy to try and beat him. Not only did Shawn break the table but he landed right on Taker's leg that he had been working the whole match. If he actually meant to do that, he deserves an Emmy or an MTV Movie Award for best fight scene. Just seeing Undertaker attempt to climb the barricade after that and HBK grabbing him shocked me by itself.

Then Taker kills him with a super fast Leaping Tombstone. Jesus.

Batista vs Cena wasn't as bad as I originally thought it would be, it was good.....for what those two are capable of.

Props to Vickie hitting a Frog Splash, unfortunately she got a little too ecstatic about the pin and decides to kill the poor diva she fell on (Eve?), leading to possibly my guilty favorite spot of the night. BTW fire Eve, she's botching about as bad as Melina.


I have to rant a little. Punk and Rey should of gotten 10 more minutes. Hopefully they will get to end this properly in the future.

Something was off with the Jericho v. Edge match. Decent but I expected more from those two.

Not a good Wrestlemania.
jwrestle
Lap cheong



Since: 4.4.03
From: Nitro WV

Since last post: 108 days
Last activity: 73 days


ICQ:
#14 Posted on | Instant Rating: 2.32
Went 5-5 on my predictions.

Hits:
Undertaker
Cena
Orton
ShowMiz
Bret

Misses:
Divas
Rey
Jericho
HHH
Swagger

Apparently they're going to carry Jericho/Edge a bit longer where they put Cena on top by beating Batista. I figure we'll see more great douching by Batista.

Swagger, bit of shock.

Bret & Vince...slow but there wasn't much to expect. Yet, for the love goodness Vince took a beating with that chair.

Undertaker & HBK 2: I thought it was a touch better than last year, faster pace. Through a lot out there pretty fast & kept going. Little iffy on the finish but I can live with it. Never been one to over analyze to much.

Overall Wrestlemania 26 Ranking. 1 to 10 scale.

7.9

Enjoyable to me.


---
Visit SpiritFanatics


Goto http://www.indywrestlers.net ***New Items added daily and weekly***




09.30.08 1st time W of the day.
24.05.09 2nd time W of the day.
Big Bad
Scrapple



Since: 4.1.02
From: Dorchester, Ontario

Since last post: 14 days
Last activity: 2 days

#15 Posted on | Instant Rating: 5.69
This show felt about two matches too long. Cut the divas match and (since it ended up being a total throwaway) the tag title bout and give that extra time to Rey/Punk, Cena/Batista and the MITB.

Of course, the timing also could've been off given that Bret Hart took about an hour to beat the hell out of Vince. Couldn't that have been cut down to a simple script of 'Hart family beatdown on Vince on the outside/13 chairshots/sharpshooter'? Good to see the Hart Dynasty get a spotlight from this storyline (finally).

Cena posing with the anti-Cena faction after the title match was fantastic. John Cena is awesome, I legitimately don't understand why he inspires such hatred among older pockets of fans.

I agree to the comments about the sloppy direction and camerawork, but I think the odd framing during Rey's entrance was due to a botch --- he was supposed to top out of the ground on a spring, but it didn't work so they didn't show Rey just crawling out from under the stage. Given Rey's costume, they should've had him ride to the ring on a dragon.

Edge is miscast as a face. And I thought we were for sure going to see a Swagger cash-in when Jericho got speared off the table.




---

"In Italy for 30 years under the Borgias they had warfare, terror, murder, and bloodshed, but they produced Michelangelo, Leonardo da Vinci, and the Renaissance. In Switzerland they had brotherly love. They had 500 years of democracy and peace, and what did that produce? The cuckoo clock." -- Orson Welles, The Third Man
Amos Cochran
Lap cheong



Since: 28.8.09

Since last post: 1300 days
Last activity: 1300 days

#16 Posted on | Instant Rating: 6.41
This was a GREAT show. I'm astonished at people moaning about it. MITB, Jericho/Edge, Cena/Batista and especially the main event were all great. The Bret stuff was exactly what it needed to be. And aside from the women's match all the undercard stuff was passable to good. What the Hell?
BigDaddyLoco
Scrapple



Since: 2.1.02

Since last post: 35 days
Last activity: 9 days

#17 Posted on | Instant Rating: 3.40
Originally posted by Shadowhendrix

---


Edit: Completely Agreed on Camera Work tonight. Rey's entrance also seemed to get screwed, and that avatar outfit was horrid! 29.3.10 0012)
---


The bad camera work might have been the most surprising thing about the show. They're usually on top of the production no matter what the show turns out to be.


---

Also: Anyone else notice the long pauses on Commentary after striker speaks? What gives?

---


I'm pretty sure Cole never knew he was even there as he always deferred to the King for everything. Even the announce table shots in between matches Cole would turn his chair so his back was to Striker.




(edited by BigDaddyLoco on 29.3.10 0529)
Tyler Durden
Landjager



Since: 22.2.04
From: Frankfurt, Germany

Since last post: 614 days
Last activity: 614 days

#18 Posted on | Instant Rating: 0.96
Wow, what a boring show! I can't believe it! On paper it looked like the greatest Mania ever! And how great the build up was! But again: What a boring show it turned out to be! All the matches I was really looking forward to dissapointed me in the end! And the first half of the PPV sucked big time!

And Jack fn Swagger? Give me a break? I would have understood their decision, if he had at least tried to cash in immediately (against Cena) and lost, but what now?


EDIT: Ok, the ending was great! (Shawn/Taker)

(edited by Tyler Durden on 29.3.10 1329)
Tyler Durden
Landjager



Since: 22.2.04
From: Frankfurt, Germany

Since last post: 614 days
Last activity: 614 days

#19 Posted on | Instant Rating: 0.96
And why did Rey Mysterio come out as MAX MOON, of all people?
Reverend J Shaft
Toulouse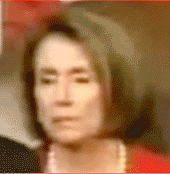 Since: 25.6.03
From: Home of The Big House

Since last post: 104 days
Last activity: 16 days

#20 Posted on | Instant Rating: 1.50
Wow, did this ever blow donkey balls. I've never seen so many blown spots at WM in my life. The whole Bret/Vince segment/match was so uncomfortable and so boring I had to turn away from it for awhile. And the (slow) beating was still going on when I returned. MITB was crap and Kofi's stilt stunt was the most needlessly stupid thing I've seen in a MITB match. Batista and Cena trading blown spots was somewhat hilarious.

Taker/HBK was good as expected, and I enjoyed the Rey/Punk match a bit, too, but the rest was utterly forgettable. I think my favorite part of the show was Cena celebrating his win in front of the dorks that brought "We Hate Cena" t-shirts and smiling his ass off.
Pages: 1 2 3 4 Next