Jaguar
Knackwurst



Since: 23.1.02
From: In a Blue State finally

Since last post: 6 days
Last activity: 6 days

#21 Posted on
Hogan/Rock is probably the best match I've EVER seen. Period. Everything else was pretty decent, Undertaker/Fliar was great (especially the look UT gave Flair while in the Figure Four). The women's match was good for what it was, but HHH/Jericho sucked, and I personally hate both HHH and Stephanie. Hogan/Rock was awesome.

Ah well, Wrestlemania made me very happy (except the main event), and my friends and I had lots of fun. This was of course helped by quoting last Wednesday's South Park all through the show, and then adapting it to the matches. "If you get a Scott Hall Stunner, you're gonna have a bad time."

edit: Both bands sucked. I was hoping somebody would set off some pyro and kill the both. God, I hate Drowning Pool and Saliva. They completely ruined the clips at the end, which worked so well last year to "My Way." Argh.

-Jaguar

Stone Cold: "Dude, I'm not gonna wrestle Scott Hall at Wrestlemania! I don't even know how to wrestle!"

The Rock: "Dude, we wrestled each other last year at Wrestlemania..... you won."

Stone Cold: "What?"

The Rock: "Besides, he's got Heather!"

(edited by Jaguar on 18.3.02 0137)
Jackson
Sujuk



Since: 4.1.02

Since last post: 3536 days
Last activity: 3062 days

#22 Posted on | Instant Rating: 5.37
You people are killing me. Hulk Hogan came back to the WWF just to help put the Rock over? Yeah right. That's the good old Hogan the giver that we all know and love.

He wants the same thing he said he wanted years ago - another run in the yellow and red. Despite how jaded we think the fans are these days against cheesy characters (see Hurricane, Scotty, Goldust ect.) we have seen in recent weeks that the little hulkamorons mark out even when he is a heel. They will wet their hulka underoos for the yellow and red. Why the hell do you think Rocky kept making those refferences?

The real sad part is they will probably put the fucking belt on him. At least then we might get lucky enough to have him really retire.




---

Those educated feet! One went to Harvard. One went to Yale. Their daddy must be proud! - good ol J.R. hating his life
spf
Scrapple



Since: 2.1.02
From: The Las Vegas of Canada

Since last post: 1172 days
Last activity: 47 days

#23 Posted on
I've been watching the replay of WM, and in watching the Flair-Taker match again, I find myself getting more pissed off by the minute, and I just have to expand on my thoughts.
Hogan gets to have this wonderful send-off/career swan song with the biggest name in wrestling, after a match where he was in control most of the match. And I have no problem with what he got. He's earned it. Ric Flair on the other hand has to bleed and kill himself, and have his friend kill himself in the middle of the card, all of which were futile efforts since 90% of the match was controlled by the Undertaker. At the end of the match, other than his one little cut, he showed no real exertion or sense of having been in much of a fight, while Arn Anderson and Ric Flair's broken bodies were at ringside. Well I hope the fragile ego of the Undertaker feels sated for tonight. He got to go to 10-0 at Wrestlemania (and people wonder why some people get over and others don't...give me a 10 WM win streak to play with and I'll get Crash Holly up to World Title level), and kick the hell out of the greatest wrestler ever. Well you know what, fuck the Undertaker. He's a useless clog in the upper card artery, unwilling to remove the trappings of his character which help keep the face reaction moderate (motorcycle, Bizkit theme, ropewalk, invulnerability), and no longer able to draw an upper card face reaction. So instead he just keeps having everyone give him the Dusty Rhodes treatment, where everyone talks in every interview about how much they respect him and how great he is and what a legendary career he's had, all to keep him from feeling slighted I guess. Well fuck that. No one will buy him as a heel at the topcard, no one likes him enough for him to be a face in the top card, and he refuses to give any credibility to anyone not named Austin or Rock or HHH. So I say get rid of him. If people need to cheer for a bad rap-metal song and a motorcycle let someone else ride down to the ring on a motorcycle who then might actually be a useful contributor. The only thing I will console myself with is the knowledge that years from now, people who love and know wrestling history will speak of Flair in reverent tones, while UT will be regarded as a lucky stiff with a good gimmick who played politics and refused to help elevate anyone, and whom they are glad is not around for them to have to deal with. And Flair deserves better than to have to be the job boy for such a piece of garbage.

(edited by spf2119 on 18.3.02 0045)
---
twoelitistsnobs, filling all your bitter pop culture reviewing needs
The Tino Standard
Bauerwurst



Since: 2.1.02
From: Ohio University (originally hailing from Concord, OH)

Since last post: 5573 days
Last activity: 5484 days

#24 Posted on
Good WrestleMania, but DAMN, that crowd SUCKED. The atmosphere for the Rock-Hogan match was off the page. No argument there. But I swear, for every other match on the card, that place just sounded DEAD.

I've never realized until tonight just how important audience participation is to a wrestling event. Sure, they announced 68,000 people being there and it certainly looked like it, but wow, I think I heard crickets chirping during the first 2 and a half hrs and during the last two matches.

So much for the "guaranteed hot crowd because the show is in Canada." I do believe, save for the Hogan-Rock match, that was the most apathetic crowd I've ever heard in my life. Terrible.

And to everybody that said they thought that the Rock-Hogan match should've been last, I agree, but yeah, hindsight is 20/20. When they had Hall and Nash turn on Hogan and then saved the Undisputed Title match, I had a feeling there had to be a reason (like Hall and Nash coming out to help HHH, making him the new leader of the nWo). I guess I just read a little too much into things...
cranlsn
Toulouse



Since: 18.3.02
From: Hartland, WI

Since last post: 67 days
Last activity: 15 hours

#25 Posted on
I was expecting a bad show but was more than pleasantly surprised. When Hogan hit the Rock Bottom on Rock, I felt like I was 12 again and almost cheered. (A bad idea...I would've woke up the wife and kids.)

From that point on, I didn't know whether to expect a double turn or what. When Hall and Nash showed up I expected a WCW style frickery of the excellent match they just had, but was glad it never happened. I guess we'll see tomorrow night...

The only feel that I had, that I haven't seen voiced yet. Did it feel like they had two possible endings planned depending on crowd reaction? It just crossed my mind...
spf
Scrapple



Since: 2.1.02
From: The Las Vegas of Canada

Since last post: 1172 days
Last activity: 47 days

#26 Posted on
Originally posted by cranlsn

---

Did it feel like they had two possible endings planned depending on crowd reaction? It just crossed my mind...

---

I thought that might be the case too. It seems hard to imagine that same scenario if the crowd had been totally pro-Rock.


---
twoelitistsnobs, filling all your bitter pop culture reviewing needs
nyrfleury
Loukanika



Since: 18.2.02
From: nyc

Since last post: 6078 days
Last activity: 6078 days

#27 Posted on
Are you kidding me you claimed Hogan-Rock best ever? It was much better than I thought it would be , but it was still slowish and some botched spots. The best matches ever are Steamboat-Flair, and Hart-Austin submission match imo.
shaft
Chaurice



Since: 17.3.02

Since last post: 6146 days
Last activity: 6149 days

#28 Posted on
I have a lousy feeling Hogan/Rock is the last WWF-related thing I'm going to enjoy in a long time. I've been tired with the whole product for awhile now - maybe it's burnout, maybe I need a few years away from it. I don't know. It's short little bursts of cool things, followed by weeks of 'what the hell?' I waited months for Triple H to come back ... for dog skits? I was pumped for the NWO to arrive ... so they could get their ass kicked every week? I wait for Shawn Michaels to return, but when he does, it'll be the same thing - a brief buzz, then yawns.
I'll savor the Rock/Hogan match for tonight, but I'm already afraid of what Raw has in store. I mean, cheering for the Hulkster again for one night was cool for us WWF oldtimers, but I'm not sure I want full-fledged Hulkamania again in 2002. And why is it no surprise that barely a month after the NWO returns, they've apparently split. What was the point of bringing them back? These guys ran roughshod over WCW ... here, just two guys have bitch-slapped them into obscurity. Unless Triple H joins the ranks on Raw - and I can't see any other option at the moment - the NWO angle has been as big a flop as the Invasion. Is it any wonder it's so hard getting excited about anything again? I've kept the faith with the WWF for awhile now (long after seemingly everyone else started the backlash), but tonight's Wrestlemania really hammered it home: I felt NOTHING for the title match. Not one thing. Whether Triple H or Jericho won, I couldn't care less. Compare that to last year, when every Stunner and Rock Bottom had the crowd screaming. Last year's Wrestlemania is looking more and more like the finale of the WWF's second golden era.
A Fan
Liverwurst



Since: 3.1.02

Since last post: 5104 days
Last activity: 5104 days

#29 Posted on
This is what Wrestlemania should be. Nothing else needs to be said.

A Fan- This was one of the best nights of my life.
Kawshen
Liverwurst



Since: 2.1.02
From: Bronx, NY

Since last post: 3505 days
Last activity: 1765 days

#30 Posted on
Question....

What if Bret Hart was there?




---

Excalibur05
Knackwurst



Since: 19.1.02
From: Minnesota

Since last post: 1018 days
Last activity: 886 days

#31 Posted on
Originally posted by Kawshen

---

Question....

What if Bret Hart was there?



---


That would've been neat, but I don't think it would have (could have?) made the show feel any more special.

On a side note, I think that we're a lot closer to seeing Shawn Michaels on TV then we've been in the past couple months. (a Kliq nWo perhaps?)


---

These mini Reeses cup things are addictive...
Kokolums
Linguica



Since: 21.2.02

Since last post: 6080 days
Last activity: 6069 days

#32 Posted on
Shaft wrote:
These guys ran roughshod over WCW ... here, just two guys have bitch-slapped them into obscurity.

That's been the clear trend of WWF writing for a long time. NO "new hire" goes over any established star cleanly at first if at all. Not the Radicals. Not DDP. Not Booker T. Not Scott Hall. Hogan actually went over Rock on the RAW prior to WMX8 which was shock, but it wasn't clean and he got that pin right back.

If they follow their firmly established trend, Hall and Nash will be jobbed out heavily from here. If they start winning it'll be at midcard status but definitely below the IC belt.

That begs the question: How does the feud structure work from here? Hogan is shelved with bad ribs so there's no feud there. I don't see anything new or exciting. They need to shake things up but why not do it at WM?
littlest
Weisswurst



Since: 8.1.02
From: Australia

Since last post: 6007 days
Last activity: 5895 days

#33 Posted on
That was pretty decent, most of the midcard matches were not bad. Regal/RVD surprised me, and could have been very good with a few more minutes. Kurt/Kane was good up until the ugly finish. I loved everything Christian did. Austin/Hall was probably the most disappointing match. I didn't really see any point to it, and it didn't feel like Austin overcame any great odds to win the match despite Nash being at ringside.

Rock/Hogan was great storytelling and Rock seemed surprised by the reaction he got, but at least he worked it. (gotta love getting popped for humiliating Coach but booed for trying to win a wrestling match) I really hope that isn't seen as a green light to have hulkamania run wild over the entire roster again. Those classic Hulk actions are only going to work now with a strong personality in there with him, and apart from Rock there are only about 3 other guys in the Fed that Hogan's shtick could play well off in that situation.

Such a shame about the heat for the title match. I have to blame the crowd slightly for that (were my ears deceiving me or did I hear a moderate Hogan chant during this match?), but the leadup storyline centered on Steph getting the pedigree so it's not surprising. Wasn't buying the whole Trips overcoming enormous odds spiel JR was spouting either, maybe it was already shoved down our throats at the Rumble already, I dunno.

Super Shane Spear
Bierwurst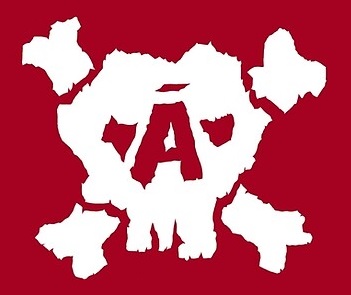 Since: 2.1.02
From: Sector 7 Slums

Since last post: 3138 days
Last activity: 3138 days

#34 Posted on
Scott Hall is my new favorite seller of the stunner after last night and Smackdown. Plus, even as a "official" member of the internet wrestling community, I'm not too proud to say that I fell for the Hulk-Up. THAT was the best thing I've seen in the last five months or so.

Other than that, Wrestlemania was a yawn.
Excalibur05
Knackwurst



Since: 19.1.02
From: Minnesota

Since last post: 1018 days
Last activity: 886 days

#35 Posted on
Originally posted by Super Shane Spear

---

Scott Hall is my new favorite seller of the stunner after last night and Smackdown. Plus, even as a "official" member of the internet wrestling community, I'm not too proud to say that I fell for the Hulk-Up. THAT was the best thing I've seen in the last five months or so.

Other than that, Wrestlemania was a yawn.

---


The Hulk Up and the Spine Buster, had me glued. Seeing Hogan start to shake like that gave me goosebumps, and it was nice to see Arn, you know, do something.


---

These mini Reeses cup things are addictive...
ekedolphin
Scrapple



Since: 12.1.02
From: Indianapolis, IN; now residing in Suffolk, VA

Since last post: 5 days
Last activity: 13 hours

#36 Posted on | Instant Rating: 5.01
Yay! For my birthday (February 23, e-mail all money to ekedolphin@planet-save.com, I accept PenPal) I got to watch WrestleMania! WHOO, and I had a blast.

Note: The following comments are intended to be a mix of "shoot" and "mark", along with my rather strange sense of humor. I figure since I have no intention of insulting anyone's mother, I can pretty much do that within reason, right?

RVD beats William Regal! Whoo-hoo! It was something that I knew was going to happen, but I was still very excited when it did happen, you know? Hopefully this means the beginning of a great push as Intercontinental Champion for Rob... Van... Dam.

DDP retained the Euro Title against Christian. I was frankly a little bit surprised by this-- perhaps Christian does need DDP's help after all. Congratulations, idiot-- you turned your back on the one friend you had, and all for nothing. Hope it was worth it.

And the winner of a match between Maven and Goldust was... Spike Dudley? Hmmm. Of course, I knew this would lead to more Hardcore Hijinx (TM Mick Foley) which I knew I would enjoy. There's just something about the occasional sort of "organized chaos" that's exciting, you know?

And speaking of which. Stand back! There's a Hurricane coming through! And The Hurricane won his second WWF title (to go along with the European Title) after a Tarzan-esque vine swing on an unsuspecting Spike Dudley. I honestly think The Hurricane is perhaps the funniest wrestler in the WWF.

Kurt Angle vs. Kane struck me as being... slightly uninspired, although I did enjoy seeing Kurt actually connect with a few high-flying moves. The sequence in which Kane chokeslammed Angle, but Angle got his hand on the rope was a little unusual. Not because rope breaks don't happen all the time (they do) but because pinfall rope breaks are generally done with the foot. But anyway, I think after the screwy ending, this feud will probably continue until Backlash. (Of course, I could be wrong and they could move Kurt even lower down the card, feuding with the likes of Steve Lombardi and Al Snow).

Holy shit, what a match between Ric Flair and The Undertaker. Just goes to show you that experience can make up for being considered "too old", you know what I mean? Getting older isn't a bad thing-- it's a good thing. Why? Because you become more experienced, and you can still have the ability to put together great matches even when you're many years past your prime. [/DDP] I was disappointed that The Undertaker won, because several times during the match, it seemed as if Ric had him beat. Although what was up with Anderson interfering? It was almost as if that turned Flair heel, you know? I wonder how the outcome of this match will determine the outcome of the "board review" that will likely take up the equivalent of a 15 Minutes of Crap segment tonight on RAW.

Great sign during the Edge/Booker T match: "They're fighting over shampoo." Yes, yes, I know. Please don't remind me, because a few too many uninspired storylines like that, and I'll be uninspired in maintaining interest in the guys that are mired in those angles. If you don't believe me about the damage stupid-ass angles can do to someone's career, just ask Mick Foley about the Lost in Cleveland segments in WCW.

Anyway. The match was the shortest of the night, but I thought it was fairly decent, given the time Edge and Booker had to work with. Edge can't do the Spinarooni worth crap, though. Seriously, that "Booker Wee" midget that The Rock brought in after SummerSlam 2001 did the Spinarooni better than Edge did. Y'know, it used to be that the Spinarooni (unnamed for most of Booker T's tenure until Mark Madden coined the phrase in 2000) actually happened between the Axe Kick and the Harlem Sidekick. It was used as an ingenious way for Booker T to simply get to his feet. I think it's still best used that way, but then it wouldn't be the Most Electrifying Move in Sports Entertainment, now would it?

"Molleeeeeeeeeeeeeeee!" I yelled at my television screen like a schoolboy with a crush on a supermodel, after Molly won the Hardcore Title from-- of all people-- The Hurricane. Is Molly now a loner? Or is she going back to Spike? (It was Spike that Hurricane beat for the belt in the first place). In my opinion, she should forget 'em both and hook up with me. As a matter of fact, I'm currently in the process of testing post-hypnotic suggestion on the WWF writers in the hopes of getting them to book that very scenario. I'll keep you posted.

Hell, I'm ambitious-- I wouldn't mind being the "meat" in a Molly-and-Stacey sandwich. But I digress.

Triple S, I absolutely agree with you-- Hall sold the Stunner beautifully-- all of them. Nash just kinda seemed to fall over. I think for awhile there, the outcome of the match was in doubt. After all, a cheap shot here and there, outright blatant interference when the referee's not looking, that kind of stuff can go a long, long way. But fortunately for the Rattlesnake, that was not to be on this night, as he dispatched Hall. I have to give mad props to Hall here. [Regal] All you bloody toerags besmirched the good name of Scott Hall by saying he'd never even make it to WrestleMania, but he did, and put on a good match with Steve Austin. Silly pillock. [/Regal]

Four-man tag team match. I came in thinking The Hardyz would win, but I forgot to take into account that Chucknbilly really hadn't held the belts all that long. (Like that matters, in an era in which Edgenchristian won the tag-team title seven times in just a little over one calendar year).

I knew that it would come down to (some guys) against Chucknbilly, because the champs almost invariably wind up being one of the last two teams in such a format. So, in retrospect, the only real surprise was that the APA got their butts eliminated less than four minutes into the match. I know they had no chance (da da da da da da) no chance in hell of winning the belts, but I didn't expect them to be outright jobbed. I guess that's what I get for assuming the WWF is remotely interested in building the APA as a serious threat to the tag-team title. Wasn't this match originally booked between APA and Chucknbilly? And didn't APA give up their shot at WrestleMania to face Chucknbilly on free TV, thus leading the way for the Dudleyz and Hardyz to be added to the match? Furthermore, didn't D-Von Dudley pin Bradshaw to eliminate him from the match? You see where I'm going with this by now-- I bet Faarooqnbradshaw feel like complete idiots now for giving up the shot at the title, only to have their dream of winning the belts at WrestleMania come to an end-- in less than four minutes.

Christiiiiiiiiian! Christiiiiiiiiiian! At last you're the Hardcore Champion! Too bad you had to flagrantly cheapshot a woman (a damn fine-looking woman too, who if I found her in my bed, I'd...) to win that title. And then you eventually lost it to... Maven? Ha-ha! You really should've stuck with DDP, mein Freund, no two ways about it.

(Note: Christian's brief Hardcore Title reign makes him the newest member of the "five different WWF belts" club, having held the Intercontinental, European, Light Heavyweight, Tag Team and Hardcore Titles.)

I wasn't surprised that The Rock beat Hogan, but I was surprised by how great the match was! It lived up to the hype, in my estimation. Of course the first time I saw it I was marking out like an 8-year-old schoolgirl anyway, and I haven't yet watched the tape and studied it critically. I have to say, I was very stunned by the Hogan babyface turn, and by the nWo turning on Hogan. Didn't think that would happen, at least not as soon as it did. Is this Hogan's last match, or does this lead to a Rock/Hogan vs. Outsiders match tonight? I wouldn't be as quick as everyone else to say that Hogan won't be back. Hogan will always be back, just like Flair. They'll never retire. Get over it. LOL...

Jazz scored what was, in my estimation, the upset of the night by retaining her Women's Title against Lita and Trish-- pinning LITA, no less! Kudos to the Women's Champion who has brought a rarefied air of physical legitimacy to that belt.

Triple H won the WWF and WCW World Heavyweight Title belts from Chris Jericho. Well... shit. While the wrestling was good, the psychology was HORRIBLE! Triple H was a guy whose quadricep was supposed to be "hanging by a thread", right? "One false move, and it could snap!" And you're telling me that after all the punishment Triple H endured on that leg-- a ringpost figure-four, a Walls of Jericho (not to mention the Walls of Jericho on SmackDown!), you're telling me that Triple H still gets what's been referred to as the "Jesus push" by still walking out on top???? How the hell could he have been standing at the end of that match???? It's lapses of common sense like that that really irk me!

Overall-- highly recommended, though.


---
"You seem a decent fellow. I hate to kill you."
"You seem a decent fellow. I hate to die."
Inigo Montoya and Westley, The Princess Bride
Support your local indy fed. Mine is WCWO.
The Big Kat
Kishke



Since: 11.1.02
From: Austin, TX

Since last post: 2007 days
Last activity: 13 days

#37 Posted on
I thought the show was just awesome. Rock/Hogan may have been one of the hottest crowds I've ever seen. I couldn't believe how much heel heat the Rock got, but they made up for it in the end. Plus, I thought it was hilarious when Hall threw his toothpick at Hogan. Good stuff. Unfortunately, it should have been the last match of the night, because the crowd was absolutley dead for the title match. Hardly even any reaction when Stephanie gets pedigreed, and thank goodness they played HHH's real music when he won, because I couldn't hear any cheers anyway. Thanks, WWF for trying to put over a band that can't even cover the music and sound remotely like the right thing. Did they even have the right words?


---

-The Big Kat
"It's not that I'm lazy, it's that I just don't care." -Peter Gibbons, Office Space
Swordsman Yen
Frankfurter



Since: 16.2.02
From: Shaolin

Since last post: 5484 days
Last activity: 5467 days

#38 Posted on
If you were to tell me a year ago that not only would Hogan face The Rock at Wrestlemania, but that I would enjoy the match as well, I would've had you committed after I stopped laughing. But dammit if it wasn't one of the greatest moments in wrestling. Hogan still had some gas in the tank to work a good match, and The Rock played well on the surprisingly partisan Hogan crowd. Aside from having "Real American" play for Hogan's posedown, there couldn't have been a better script penned for this match.

As for the rest of Wrestlemania, it ranged from pretty good to could've done without. Y2J and HHH lost a lot of heat after having to follow a historic match and boring women's match. If they were to make it the last match, some sort of swerve should've been used here. The hardcore vignettes were the typical fluff we're used to in that division, which isn't too much of a bad thing. Flair was a real trooper to take the UT thrashing. The only major complaint I have was the lousy bands playing live. If I wanted to hear third-rate garage bands, I'd buy a ticket to the Family Values Tour. In all, Wrestlemania was a pretty good card carried heavily by an excellent Hogan/Rock match. Here's hto oping this is the start of good things for the WWF again.


---

"Say 'what' again. SAY 'WHAT' AGAIN! I dare you, I double dare you, motherf--ker! Say 'what' one more goddamn time!" -- Samuel L. Jackson, Pulp Fiction (1994)
Super Shane Spear
Bierwurst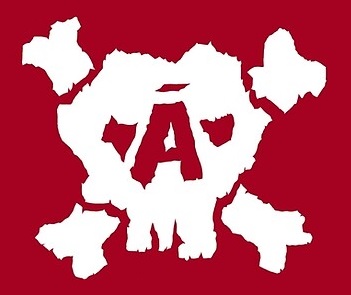 Since: 2.1.02
From: Sector 7 Slums

Since last post: 3138 days
Last activity: 3138 days

#39 Posted on
I also wondering what the Big Show did to be kept out of Wrestlemania. I mean, they didn't even let him do a hardcore skit backstage for crying out loud. Was he injured again?
shea
Bockwurst



Since: 1.2.02
From: Brooklyn NY

Since last post: 5546 days
Last activity: 5432 days

#40 Posted on

For all the pre-WM posters who said the heat for Rock-Hogan would be so incredible it would override the poor wrestling:

you were RIGHT!

Hogan looked and performed like an old man, yet I didn't really care.
Pages: Prev 1 2 3 Next