Stephanie
Landjager



Since: 2.1.02
From: Madison, WI

Since last post: 1829 days
Last activity: 77 days

#1 Posted on | Instant Rating: 5.22
We've all seen the damage a powerful headliner and his hangers-on can wreak on a wrestling show - Friends of Hogan, the Clique, etc. My question is - which group of friends has done the most damage to professional wrestling?

My vote is for the Friends of Hogan - for setting the dangerous precedent that you can do this and get away with it.

Steph


---

I'm going twenty-four hours a day...I can't seem to stop
- "Turn Up The Radio", Autograph
Promote this thread!
redsoxnation
Scrapple



Since: 24.7.02

Since last post: 1787 days
Last activity: 1787 days

#2 Posted on
Have to go with the Clique. They took over two organizations, running one into the ground and damaging the other one. The Friends of Hogan never really had power, they were just annoying, the Clique has had power.


---

I want you to know, I agree with everything I've just said.
Scooter Trash
Blutwurst



Since: 23.7.02
From: Indiana

Since last post: 328 days
Last activity: 14 hours

#3 Posted on
My question is - which group of friends has done the most damage to professional wrestling?



The group of friends who showed up to every ECW arena and chanted "ECW, ECW!" everytime somebody got smashed in the head with a chair or was put through a table.




---


Silence...Music's original alternative. - Todd Snider
Torchslasher
Knackwurst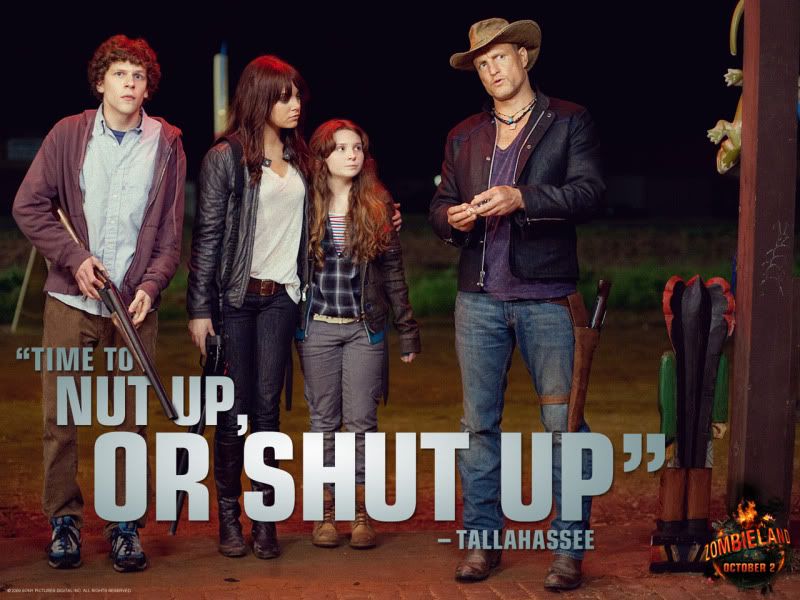 Since: 17.1.02
From: New F'n Jersey

Since last post: 72 days
Last activity: 71 days

#4 Posted on | Instant Rating: 6.44
Definitely friends of Hogan. The clique might have had more influence, but all of them had superior wrestling talent. Without the clique facing each other in matches, the mid-90's would not have been as exciting.

To put it another way, who would you rather watch:

HBK or Duggan
Scott Hall or Ed Leslie
Nash or Virgil (okay, that's a tossup)
HHH or Kamala


---

"Oh would you stop being all stealthy and just get in the truck"- Tom Servo
fuelinjected
Banger



Since: 12.10.02
From: Canada

Since last post: 4570 days
Last activity: 4570 days

#5 Posted on
The Clique's antics really came back to haunt them while Hogan & Friends never really got theirs.

Lets take a look at the Clique.

Shawn Michaels - Retired, religious fanatic.
Scott Hall - Well, look at him.
Kevin Nash - Can't move without getting injured.
X-Pac - Broken down mentally and physically, gone from WWE.
Triple H - He will get his and then some when Stephanie dumps him or Vince opens his eyes.

Now Hogan & Friends...

Hulk Hogan - Ridiculously rich, and got one last glory run to smooth over his reputation somewhat.
Ed Leslie - Probably living pretty comfortably in Florida, works an occasional indy.
Jim Duggan - Still gets a bunch of work, survived cancer.
Mean Gene - Working in WWE again.

Hogan and Friends were worse to watch because they were all horrible but on a whole, the Clique did major damage. They just weren't as smart as Hogan. Hogan managed to milk Turner's fortune, hold everyone back, get out before it got REAL bad, and somehow got back in bed with Vince.

Gugs
Bierwurst



Since: 9.7.02
From: Sleep (That's where I'm a viking)

Since last post: 1825 days
Last activity: 954 days

#6 Posted on
I say the Clique, if only because I'm a Michaels mark in every way possible. Shawn Michaels was a very good wrestler in my opinion and I think that he felt the only way he could get to the top was this way. Now look what happened. Hall and Nash jumped to WCW, where Nash ultimately got the book for at least a short period of time, and definitely had Bischoff/Russo/somebody's ear the other time. Last two years of WCW=not good. In a way, we're STILL feeling the aftereffects of the Clique, except now they've sent out the Schnozz to get the ear...and everything else...of the head booker. I hate to say this, but WWE, I think, would be better off without Triple H.


---

Suffice it to say, it didn't suck. Now we get Edge/Mysterio vs. Angle/Benoit and Angle just might get the Grand Slam! All together now...
GOD BLESS SMACKDOWN!!!!!!!!!
CarlCX
Salami




Since: 1.5.02
From: California.

Since last post: 1263 days
Last activity: 184 days

#7 Posted on
Didn't Ed Leslie get his face broken in a jetskiing accident or somesuch?
OlFuzzyBastard
Knackwurst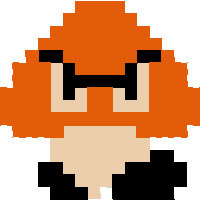 Since: 28.4.02
From: Pittsburgh, PA

Since last post: 372 days
Last activity: 348 days

#8 Posted on
Originally posted by CarlCX

---

Didn't Ed Leslie get his face broken in a jetskiing accident or somesuch?

---


Yeah, but that was years ago, back when he was working for the WWF. It was why he missed Summerslam in... 91, I think. Anyway, it was well before his entire WCW tenure.


---
cactuspete
Blutwurst



Since: 22.9.02
From: Parts Unknown

Since last post: 5440 days
Last activity: 5439 days

#9 Posted on
FOH and Click both had an incredible amount to do with the demise of WCW. Whereas the Clcick had more actual talent than Hogan and his cronies, HHH is still practicing these despicable attrocities and taking down WWE as well. Only time will tell which group has doen the most damage in the long run.


---

"What do you mean 'Parts Unknown'? Are you telling me he doesn't have a social security number so we can track him down? How does he get a paycheck?" - G. Monsoon
DarrylTheHitman
Potato korv



Since: 21.9.02
From: Kitimat, British Columbia, Canada

Since last post: 4588 days
Last activity: 4206 days

#10 Posted on
Ah, CactusPete, you have like the best avatar ever, dude (though I always preferred using Star Man myself).
---
WhoBettahThanDeion
Bockwurst



Since: 4.1.02

Since last post: 5692 days
Last activity: 5528 days

#11 Posted on | Instant Rating: 0.00
Hey Yo...

"Scott Hall-Just look at him"

He looks in decent shape, he's in his forties. I don't get it?

Plus, you paint all of Hogan's buddies in a positive light NOW. So, Jim Duggan being retired and surviving cancer and Michaels being somewhat retired and finding himself saved or whatever ISN'T a good thing?

I don't buy into backstage politics, because I was forced to watch Hogan and Co. DO their damage on tv, in the ring, I'll say them. And I LIKE Hacksaw, but man, those guys were an emberrassment. My personal favorite was when Beefcake went by the name Booty Man.


---

"WHO WRITES THIS CRAP!?" -10/7/02 The night Kane was announced a murderer.

"Pootie Tang? More like Dootie Tang!" -Chris Rock

One word: BUCKEYES! With that being said, BLAM! In your face!
Oliver
Scrapple



Since: 20.6.02

Since last post: 1178 days
Last activity: 1172 days

#12 Posted on
Who's to say that the Friends of Hogan didn't suffer some form of embarrassment?

I mena, look at Duggan. Having to shave his beard and join Team Canada after being USA! USA! USA! all his life?

And look at Beefcake. Booty Man? Disciple? Man W/O Name? Was he ever as successful or popular as he was when he was in the WWF?

In one argument I read here, the emphasis was made on their injuries. Why not focus on the injuries that were caused BY these guys to the promotions, rather than to their bodies?

Time heals all wounds. Look at Hogan. If he can put together a decent match (and keep me watching), I won't complain. What has Hogan done to kill WWE since his return? Aside from that BS from the last international tour?

EDIT: My bad.

(edited by SOK on 20.10.02 1414)

---

Professional wrestling is the only sport where participants are just thrown right into the audience, and no one in the crowd thinks anything unusual is happening. If you're watching a golf tournament and Jack Nicklaus goes flying over your head--first of all, I would say you're watching a very competitive sport. -- Jerry Seinfeld
JustinShapiro
Scrapple
Moderator




Since: 12.12.01
From: Pittsburgh, PA

Since last post: 24 days
Last activity: 15 hours

#13 Posted on
"He looks in decent shape, he's in his forties. I don't get it?"

He's got more baggage/demons/troubles than anyone in the business. He's like the oldest 46 year old in the world because of what he's put himself through.


I don't understand the comparison here though. The Clique was a group of people with a lot of political influence. Hogan's friends were just people who Hogan got jobs for -- none of them had any influence, it was all Hogan pushing his friends. Just because they're friends with Hogan doesn't mean they're all evil like he is or some such. They just stink.

(edited by JMShapiro on 20.10.02 1410)
DirtyMikeSeaver
Bockwurst



Since: 19.5.02
From: Toronto

Since last post: 8 days
Last activity: 8 days

#14 Posted on
Jesus H. Christ, is Scott Hall really 46?!?!


---

By the way, Storm's gimmick includes 1.) telling the audience to shut up, and 2.) occasionally making everyone stand for the Canadian national anthem. You know they don't know what to do with a wrestler when he's making fans stand for a national anthem. It's like waving a white flag and saying, "This guy has no personality -- we give up."

ESPN's Bill Simmons
ExtremeLuchador
Salami



Since: 8.6.02
From: La Arena del Treno

Since last post: 3709 days
Last activity: 2774 days

#15 Posted on
Scott Hall is 43.


---

Triple H's Theme
----------------------

Time to flame the lame
Time to flame the lame

It's all about the game,
and how you play it
I hunger for control,
That why I'm with Stephanie
It's all about the lame,
and Vince has gotta pay me
I am the lame
You don't want to like me
I want control
I used to do Joanie
I am Kev's bitch
But people still hate me
I am the lame
and Zenk is going to flame me

***