evilwaldo
Lap cheong



Since: 7.2.02
From: New York, NY

Since last post: 4719 days
Last activity: 4500 days

#2 Posted on | Instant Rating: 0.00
I hate to sound like a geek but I can't wait for this to come out. I watch the trailer about once a week.

Over/Under on Reloaded's box office - $500 mill.




---

From the infamous Wrestleline SS interview:

DTD: If you were to make changes in WCW, if you were in charge and not Ric Flair, what would they be?

SS: I'd get rid of all the old guys, and push the talent that has waited to get the push. The things they are doing, it's back in the 1980s. It's just bad, man. Flair doesn't even deserve to be on the show. You've got to get rid of all the old guys. Like what Vince did, they started pushing guys. Nobody knew who The Rock was 2 years ago. He made The Rock. Now The Rock just did Saturday Night Live. You've got to start with the young talent, talent people can relate to. Who are we trying to relate to if we've got a 50 year old man out there? Are we trying to relate, so a 50 year people and above will go out and buy a f*cking little toy? That ain't gonna happen. It's a f*cking joke.

Does it remind you of any show in particular?
gargs
Goetta



Since: 27.8.02
From: The OC

Since last post: 5255 days
Last activity: 4889 days

#3 Posted on
i can't wait either. i don't know about the fighting Vatican Cardinal look though. i preferred the long black trench coat from #1.



---

"I used to date a homeless girl. That was pretty cool. You could drop her off ANYwhere. 'Date's over...get out.'"





Pool-Boy
Lap cheong



Since: 1.8.02
From: Huntington Beach, CA

Since last post: 2627 days
Last activity: 27 days


ICQ:
#4 Posted on
Ah, I can't wait for them to come out so I can rush to not see them...
I am sorry, the Matrix was a pile of garbage... it ripped off just about every good sci-fi movie in the last couple of decades... The only thing it had was decent special effects, and those are a dime a dozen these days....
Total Recall... now THAT was a damned good movie...


---
My attempt at a webpage
Parts Unknown
Lap cheong



Since: 2.1.02
From: Darkenwood

Since last post: 242 days
Last activity: 242 days

#5 Posted on
Originally posted by Pool-Boy

---

Ah, I can't wait for them to come out so I can rush to not see them...
I am sorry, the Matrix was a pile of garbage... it ripped off just about every good sci-fi movie in the last couple of decades... The only thing it had was decent special effects, and those are a dime a dozen these days....
Total Recall... now THAT was a damned good movie...

---


Your post appalled me so greatly, I'll just say it like Kane from Final Fantasy 2:

"..."


---


"This is Hard Harry reminding you to eat your cereal with a fork and do your homework in the dark." - Christian Slater, Pump Up the Volume


"So I got a lotta eggs...and I keep 'em in the couch..." Strong Bad
Pool-Boy
Lap cheong



Since: 1.8.02
From: Huntington Beach, CA

Since last post: 2627 days
Last activity: 27 days


ICQ:
#6 Posted on
I am sorry, that is how I feel. The plot was dull. The concept of people trapped in a "compter fantasy world" is an old one. See Tron for a famous example.
Total Recall? A movie where you do not know what is real, and what is "programmed?" Concept sound familiar?
Fancy Kung Fu special effects? Hell, Kung Fu movies have been doing things like that for years. That is nothing at all special.
The Matrix is just like Survivor, in my opinion. A few people might really enjoy it, and the vast majority of everyone else LOVES it because it is cool too. Now people like me who are actual Sci-fi fans have to put up with another year of this obnoxious hype....
I mean really... There is nothing AT ALL special about the Matrix. That entire movie was made by one cool hyped up special effect, that I will admit was innovative. But Special Effects do not make a movie.
I mean, look at all of the "parodies and tributes" you see on TV and in other films. Do they mimick a key scene in the drama (like Kirk's "Khan!!!!!!" in Star Trek 2, or Bogarts "Maybe not today, maybe not tomorrow, but soon-" in Casablanca? NO! It is a gimmicked up camera shot that the film could have done without, and the story would still be intact.
To its credit, I have to admit that the Matrix was an "average" movie. It is just hard to listen to the world rave about a barely par movie full of ripped off concepts and very little innovation being hailed as the next coming of Star Wars....


---
My attempt at a webpage
MoeGates
Boudin blanc



Since: 6.1.02
From: Brooklyn, NY

Since last post: 60 days
Last activity: 2 days

#7 Posted on | Instant Rating: 7.02
I think the problem is that the Matrix isn't a Philip K. Dick sci-fi movie, but yet that's kind of what people go in assuming. It's not Blade Runner, or Total Recall, or Minority Report. It doesn't really have the "made you say hmmm..." plot.

I mean, teh movie sets up like a sci-fi, plot driven movie, but then it turns into a complete action movie. The big plot devise comes in really early. It's all a computer world. Ever since that point, you're waiting for some twist that never comes. Is it really the real world that's a fantasy? Is Keanu really a program? Some shit to make you think? Instead you get a lot of guns and cool special effects.

When you judge the Matrix against other sci-fi movies, it blows. But when you look at it as simply an action movie, and judge it against other action movies, it's pretty good. The Terminator (and Terminator II) are also somewhat in this boat, although they do a much better job of setting up the movie as an action movie, not a sci-fi movie.

I guess the big question is if the next two Matrix movies are going to be sci-fi movies or action movies. Is the basic plot setup going to have swerves and changes and double meanings? Or are they simply going to keep the basic backround structure, and have a simple plot with a lot of special effects and guns.


---

It seems that I am - in no particular order - Zack Morris, John Adams, a Siren, Aphrodite, Cletus the Slack Jawed Yokel, Amy-Wynn Pastor, Hydrogen, Spider-Man, and Boston.
Enojado Viento
Potato korv



Since: 12.3.02
From: Your Grocer's Freezer, NC

Since last post: 2033 days
Last activity: 1305 days

#8 Posted on
I wasn't much impressed with "The Matrix." I'd seen pretty much every gimmick in the movie already and it seemed like a bunch of "kewl" action sequences strung together. No more, no less.

So when you have a bland action movie (nothing's real, so there's no real consequence to the action one way or the other, so why care who gets killed?) anchored by the phenomenally bland Keanu Reeves it makes for an Ok moive--decent way to spend 2 hours, but nothing I felt like deserved a sequel, much less 2.

I'll wait for 'em on cable.





---

-LS
Pass the ketchup, I think it's going to rain.
DrOp
Frankfurter



Since: 2.1.02

Since last post: 3546 days
Last activity: 2413 days

#9 Posted on
Wow.

The Matrix was a triumph in post-modernism, if you ask me. If you read the article, I think the plot-twists are yet to come.

Anyway, I plan on seeing it and probably enjoying it.

DrOp--a Sci-Fi fan that liked the Matrix, thus killing Pool-Boy's argument. ;)


---
...And Marking Out
Slashwrestling.com
Wienerville
OlFuzzyBastard
Knackwurst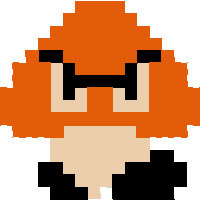 Since: 28.4.02
From: Pittsburgh, PA

Since last post: 376 days
Last activity: 352 days

#10 Posted on
Dammit, do you know how much I hate it when I agree with Pool-Boy?!


---
tomvejada
Andouille



Since: 2.1.02

Since last post: 5385 days
Last activity: 5385 days

#11 Posted on
I can't wait for both Matrix sequels.

The first Matrix ruled.


---

"I just got pinned by a friggin twelve-year-old."

Kurt Angle

Dagent913
Bockwurst



Since: 18.11.02
From: Strong Island

Since last post: 4984 days
Last activity: 4515 days

#12 Posted on
I dug the first Matrix. I was thinking "post-modernist" when I saw it as well, DrOp. And I don't think it's absolutely necessary for a sci-fi piece to have plot twists and what not. As for the "what is real?" question, that's been around since before science-fiction (was it Descartes or Kant? I can never remember. Ah, it was probably neither with my luck), so there's no reason why it can't be done again. I thought it was presented in an innovative way in The Matrix. And what's important to note about the special effects is that, much like the Terminator movies, they enhanced the movie, but didn't star in it.

And I don't think parodies are really much of a gauge of how good or bad a movie is.


---

What if your grandfather was a kazoo?







Take the "Which Marvel Comics Hero are you" quiz!
J. Kyle
Banger



Since: 21.2.02
From: The Land of Aloha

Since last post: 2 days
Last activity: 5 hours

#13 Posted on
Jkyle.com says:
A while back...

other person:The Matrix is soooooo original with its story!

me:ever seen Dark City?

op:huh?

me:I hope this state drowns in napalm.

The point is, the story might not be amazing but it'll be interesting to see what new special effects will be overkilled in the next few years.


---


110402

Faust:the whole damn IWC needs to take themselves less seriously - and more importantly - take wrestling less seriously.
Swordsman Yen:How's this for taking wrestling less seriously? *click*
Quezzy
Scrapple



Since: 6.1.02
From: Pittsburgh, PA

Since last post: 9 days
Last activity: 1 day

#14 Posted on
I thought the story was fine, and the effects were great, but the acting was HORRIBLE! Nobody in that movie had a good acting performance and to me bad acting = bad movie.


---

Lance's Response:

THAT IS AWESOME!
Who_knew?
Pinkelwurst



Since: 27.12.02
From: san jose

Since last post: 5613 days
Last activity: 5604 days

#15 Posted on
I agree.
Teppan-Yaki
Pepperoni



Since: 28.6.02

Since last post: 2249 days
Last activity: 2219 days

#16 Posted on
For someone who just got the SE of Total Recall for Christmas, I concur with Pool-Boy. Not to detract from The Matrix, which I totally dig, but Total Recall's story has a little bit more to it than Matrix's. Knowing if Ahnold's in reality or not, and never knowing a resolution makes you think a little bit more than Keanu entering Hugo Weaving.

That, and three-breasted hookers. And midget hookers, too.

"See you at the party, Richtah!"


---


"You had Jupiter, but you put it on Uranus." -- Marc Summers, on "WinTuition."
WVY!FF 2k2 Champion
Zeruel
Thirty Millionth Hit
Moderator



Since: 2.1.02
From: The Silver Spring in the Land of Mary.

Since last post: 374 days
Last activity: 316 days

#17 Posted on | Instant Rating: 4.05
today's [27.12.02] wiener of the day....

NEO


that goes on to prove my theory, wienerville loves the matrix.




(edited by rikidozan on 28.12.02 1142)

---

Wicca-Mon-Hum-Mal-Neu died in The Gnomish Mines on level 5 [max 11], killed by a sewer rat



R-D-Z
Freeway
Scrapple



Since: 3.1.02
From: Calgary

Since last post: 1616 days
Last activity: 1304 days

#18 Posted on | Instant Rating: 5.96
Y'see, the Matrix is a fun movie (soon to be a fun trilogy of movies), and fun equals money. Thusly, money equals popular.

Revisionist history has relabelled anything "popular" as good. Look at the music industry, hundreds of millions of albums have been sold by some artists who really suck musically. Then again, there's also been some awesome forms of expression (films, music, etc) that have made lots of money and been popular, too, while remaining really good.

I for one am anxiously awaiting the next two Matrix movies. Why? Because they were fun, fresh and inventive. They weren't boring, and I ain't paying $12.50 Canadian for something boring.


---

Flames: 9-15-4-3

Current Coach: Al MacNeil (67)
Movie Of the Week: The Lord of the Rings: The Two Towers

vsp
Andouille



Since: 3.1.02
From: Philly

Since last post: 4345 days
Last activity: 600 days

#19 Posted on
My problem with the Matrix was not with its concept, but with its resolution. The downloading-skills concept has great potential, and there's a spy/agent caper flick just waiting to be centered around it -- sort of Johnny Mnemonic meets James Bond, if you will. Some clever writing in the form of a hard storage limit would do the trick.

But if you're going to go sci-fi, go sci-fi -- build the plot and its resolution around the technology and its creative usage, not around a lame right turn into the Realm of Prophecy. The "he was dead but LOVE brought him back and thus he is the Chosen One after all that the oracle had spoken of" ending dripped so much deus-ex-machina cheese over all that had come before it that it soured me on the whole experience. Going philosophical or metaphysical is one thing -- going MYSTICAL is quite another.




---

"When I feel depressed, I sit under a willow tree by a cool river, and imagine that I am strangling a duck." -- Kotaro Sarai

CRZ
Big Brother
Administrator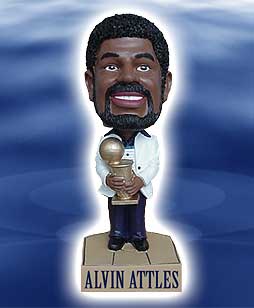 Since: 9.12.01
From: ミネアポリス

Since last post: 10 days
Last activity: 16 hours


ICQ:
#20 Posted on
Buncha MOVIE SMARKS


---

©CRZ™
Pages: 1 2 Next