Big Bad
Scrapple



Since: 4.1.02
From: Dorchester, Ontario

Since last post: 6 days
Last activity: 5 hours

#1 Posted on | Instant Rating: 5.85
Braun Strowman's character is an impossibly strong man of few words that just wants to beat people up. Fans have been cheering him mostly since he's been opposing the hated Roman Reigns, but part of me feels fans are genuinely into this guy. Strowman is still green, yet there is no doubt he has improved immensely over the last year and worked hard to become a passable in-ring performer.

Is there any downside to not just abandoning the face Reigns experiment and making Strowman the new top face (or one of the top faces, alongside Rollins, Ambrose and Balor) on Raw?


---

George Michael weighed his options. Maeby had chastised him for not taking risks, and what would be a bigger risk than perpetuating a lie about software just to ignite the passions of a woman? Of course it would be a lie, and since Maeby wouldn't know it was a lie, he wouldn't appear to be taking a risk. Perhaps the bigger risk was to tell his father he was lying, that he came up with it because he wanted his father to leave so he could enjoy what remained of his senior year. After all, he wondered, wouldn't that be the course of action taken by an overtly sexual man, a man who owns a pair of matador pants? He had not responded now for 41 seconds according to his unfailing internal clock, and it was time to come clean.
Promote this thread!
BigDaddyLoco
Scrapple



Since: 2.1.02

Since last post: 7 days
Last activity: 5 days

#2 Posted on | Instant Rating: 6.14
Whoever is booking the big person stuff has been on a roll with the AoP, Brock-Goldberg, Nia Jax, Braun-Roman, Braun-Show, Braun doing anything.

That main event was fantastic. It says something that two seven footers (one of the being Big Show) can main event Raw in this day and age for ten minutes and it's almost universally praised.

I have no problem striking while the iron is hot with Braun. I'm not sure he needs a title to continue what he's doing and he doesn't need to be "the face" of the company, but they have something special right now. Hopefully they can maintain this and not kill it by trying to one up themselves every week for main stream hype.

Also, big shout out to Big Show who was tremendous all night. I loved the shoulder block backstage, his interviews, and loved watching his best match in eons.

Jeff Hardy singles wrestler is something I've missed. Seeing him against Cesaro is just the tip of the iceberg for me.

Raw is on a nice little run right now.


Stefonics
Frankfurter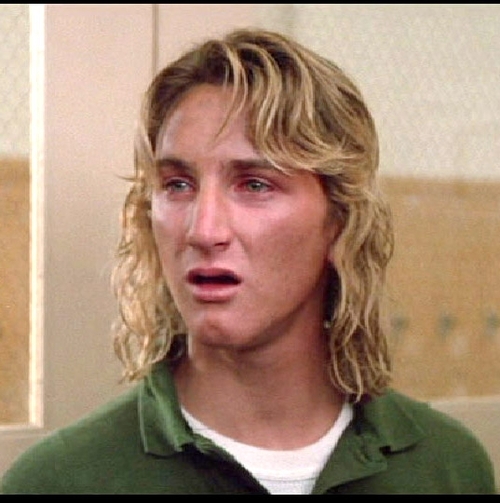 Since: 17.3.02
From: New Jerusalem

Since last post: 292 days
Last activity: 6 days

#3 Posted on | Instant Rating: 6.14
The Fall of Kalisto is a cautionary tale to every superstar to take care to not get distracted by Lucha Things when flying close to the sun. From two US title reigns, multiple featured spots spanning several PPVs, the obvious heir apparent to Rey, to being unceremoniously dumped in the garbage. Beware of Lucha Things and live mics.

I love Braun Strowman and have for some time now. The character is great, the booking is great. He has improved dramatically since his debut. It seems that the guy completely "gets it". If the sheetz are to be believed, he's also taken advantage of the fact that he's in the same locker room as three of the greatest big men of all time (Taker, Kane, and Show). If his social media presence, specifically Instagram, is accurate, he's also a decent human being. I'm happy for him and I'm happy to watch him.

The rest of the show, meh.

MOAR BRAUN!!!
DrewDewce
Bratwurst



Since: 2.1.02
From: The Derby City

Since last post: 79 days
Last activity: 56 days

#4 Posted on | Instant Rating: 8.01
Kudos to Big Show taking that move in the twilight of his career to help make the next big monster. As soon as the ring collapsed I noticed that the new LED ringposts weren't there and rewound the DVR as far as I could and saw that they weren't there all night (presumably so the ring could be rigged for the endgame).

You could also hear Big Show on the mic say "go" right before he took the move, but that takes away nothing from the visual that WWE will be showing for years, people are sharing like crazy online today, and it even showed up on the CBS This Morning "Eye Opener" which gives them the mainstream media attention they covet so much.

The rest of the show was good too and the "SuperStar" shakeup seems to have worked at least in the short term.

I'm looking forward to taking in the first live televised wrestling event in Kentucky since 2010 this evening and see if SmackDown Live is also as juiced now that the shakeup is finalized. (Mini-me and I got to see Nakamura up close at an NXT show here last summer, and AJ at a house show earlier in the year than that, but looking forward to seeing Charlotte live and in person for the 1st time!)


---

"You are going to get a certain amount of snarkiness on the Internet no matter what, and my rule is that you don't post anything that you wouldn't say to someone's face."
Marc Andreyko (Writer of DC Comic's "Manhunter")
El Nastio
Banger



Since: 14.1.02
From: Ottawa Ontario, by way of Walkerton

Since last post: 5 days
Last activity: 1 day


ICQ:
#5 Posted on | Instant Rating: 3.80
I gotta ask, how can the booking for Braun be so on point, but then the ball gets dropped in so many other booking areas?


---
"You can't put a price on integrity"
Dr Unlikely
Liverwurst



Since: 2.1.02

Since last post: 68 days
Last activity: 2 days

#6 Posted on | Instant Rating: 9.61
Well, keep in mind that they were on the verge of blowing it with how they booked Strowman, too, earlier this month when they suddenly, inexplicably had him backing down from Show/Roman/Undertaker because they had neglected to book Strowman to do anything at WrestleMania.

Assuming they've come to their senses and are going to have Braun be the one to end Brock Lesnar instead of giving that to Roman on top of three consecutive WrestleMania main events and killing The Undertaker forever, then I like them re-doing the Show/Lesnar ring destroying superplex spot as foreshadowing Braun/Brock, too. Between Lesnar/Goldberg at Mania and this Show/Brock match, we're also seeing that someone backstage has at least some idea of how to lay out a big man vs. big man power brawl, so I also welcome Braun/Brock as a potentially fun match that might force Lesnar out of his recent comfort zone, as well.

On the subject of the...subject...I presume they haven't considered making Braun "The Guy" is that they can't stick him in a suit and have him go on the shows of their Corporate Partners like ESPN or The Today Show or The View or what have you like they so clearly want the Professionally Handsome Roman Reigns to do and have been able to count on from Professionally Rectangular John Cena. Which rolls back around to the point I was trying to make a week or two ago here about how strange it is that Vince was close to deep-sixing the push of Braun Strowman, the Vince McMahon-ass Vince McMahon Guy of all time. There was a time not long ago where Vince and his people viewed a guy like Braun as exactly what the face of the WWF/WWE should be and dug in their heels against people who didn't "look like a wrestler" in the way that Braun almost comically does.

The segment with Miz/Ambrose on this same show was a fascinating parallel. Miz - who tells "truths" but is still a heel, and in fact, a tremendous heel - stood there in his suit ripping into Ambrose for not looking like The Guy, for not doing what Miz (and, by extension Cena, who Miz the actual human being has clearly and impressively modeled himself after in terms of presentation and work ethic) does by dressing the part and looking like a corporate guy. And they didn't script Ambrose to provide the perfect face response: that he's a wrestler, and that the history of pro wrestling is built on the backs of slobby misfits and weirdos. That for every Ric Flair (who was, in fact, meant to be a heel) or Corporate Rock (who was, in fact, meant to be and was presented as a heel) or HHH (who is, course, simultaneously a heel or face depending on what would make you love him most), there was a Dusty Rhodes or Hulk Hogan or Andre the Giant or Mankind or, most importantly, Stone Cold Steve Austin who dressed like a lunatic and especially in the case of Austin, actively defined himself by refusing to put on a suit and be The Guy.

Like, isn't that weird? That they are properly and intentionally booking Miz as a heel by having him preach for the merits of selling out and fitting in by putting on a suit to be a Corporate Mascot...but simultaneously continue to groom and force the people they want to be the top face by having them preach the merits of selling out and fitting in by becoming Corporate Mascots? The disconnect is truly amazing: you taught fans for decades that telling the boss to go screw and just being a crazy badass is the best and coolest thing to be, and then act like the fans are wrong when they back the crazy badasses who tell the boss to go screw and reject the who willingly bury their personalities to be bland corporate entities just like the heels you've booked for three decades.


andy1278
Kolbasz



Since: 11.1.02
From: Brunswick, GA

Since last post: 4 days
Last activity: 2 days

#7 Posted on | Instant Rating: 7.52
Braun is a rock star. More Braun. I want to see him destroy Brock. I want to see him destroy everything. I realize he basically neutered Kalisto immediately upon arrival back to the Raw roster, yes.

Braun should be the guy. The fans are behind him. Give in and just go with it for once. You can always go back to Roman later.

Also, just did a check of WWE Shop and there is NO Braun merchandise. Bo Dallas has a shirt (because Bo is awesome, but that's a different story), Braun should have at least one at this point right?

Props to both Braun and Show. We'll be seeing that for years.

What is the point on shaking up two SmackDown superstars to the other roster so they can just fight there instead?

Booker was fun on commentary. Can Otunga film his movie for the next five years?

Jeff Hardy, singles wrestler, IS still fun. Also this whole tag team made me actually like Sheamus, which I didn't know I could do.

Doc_whiskey
Frankfurter



Since: 6.8.02
From: St. Louis

Since last post: 54 days
Last activity: 2 hours

#8 Posted on | Instant Rating: 7.55
Originally posted by andy1278

---

Also this whole tag team made me actually like Sheamus, which I didn't know I could do.


---


THIS!!! I cannot believe how invested I am in the whole Cesaro/Sheamus team and friendship (that entrance pose with camera rotation is money). I never thought anything could make me care about Sheamus but Cesaro was able to do it and I think keeping Sheamus in the role of not face or heel but just fighter works perfectly for him


---

Lisa: Poor predicatble Bart, always picks rock
Bart: Good ole rock, nothing beats that
SKLOKAZOID
Bierwurst



Since: 20.3.02
From: California

Since last post: 10 days
Last activity: 9 hours

#9 Posted on | Instant Rating: 7.69
Reigns still has major personality issues while Braun is steadily developing his own brand of charisma by basically becoming a terrifying monster.

Given a choice between the two, I would pick Braun, because I can actually define what his character is and I still can't do that after three years of this Reigns crap.