Davros
Blutwurst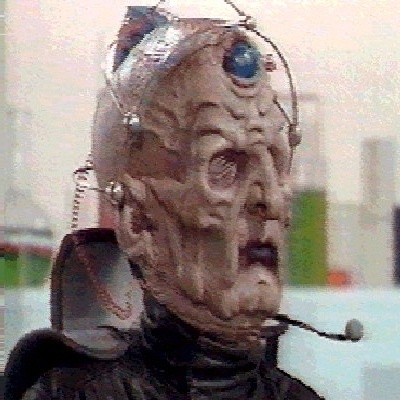 Since: 22.8.02
From: Between thought and Reality, TZ

Since last post: 4390 days
Last activity: 4385 days

#1 Posted on
I just want to know why the hell have ther been son many double booked wrestlers on RAW? Smackdown I know had the single elimination tourney, but I hope this doesn't become a norm for RAW. It feels like the days when Nitro started to loso its creativity.

I can't help to be paranoid, but sheesh, seeing HHH on RAW now was like seeing Hogan three or four times on Nitro in '97. Is RAW's side really that sparing on talent?



---

Now, the Daleks shall become-- the lords of TIME!
Promote this thread!
BigDaddyLoco
Scrapple



Since: 2.1.02

Since last post: 93 days
Last activity: 93 days

#2 Posted on
Flair is 53, FIFTY FUCKING THREE and he's wrestling twice in one night. Something is wrong with that.


---
asteroidboy
Andouille



Since: 22.1.02
From: Texas

Since last post: 3161 days
Last activity: 365 days

#3 Posted on
My friends and I had the same reaction. I don't like him, but moving Taker didn't help.

I guess they're banking on an RVD/HHH show drawing the marks.


---
"My brother saw the Undertaker walking through an airport." - Rex

"Was he no-selling?" - Me
The Goon
Banger
Moderator



Since: 2.1.02
From: Calgary, Alberta, Canada

Since last post: 313 days
Last activity: 261 days

#4 Posted on
Even worse, RAW has now lost Crash Holly to Smackdown!
evilwaldo
Lap cheong



Since: 7.2.02
From: New York, NY

Since last post: 5139 days
Last activity: 4920 days

#5 Posted on | Instant Rating: 0.00
Originally posted by The Goon

---

Even worse, RAW has now lost Crash Holly to Smackdown!

---


Actually, Crash to Smackdown is a good thing since he is a LHW and he can add to the division rather than be a JTTS on Raw.





---

These commercials are superfine because they pay for the production costs of putting CHRIS MOTHERFUCKING BENOIT on my GODDAMN TV SCREEN! I will GO GREYHOUND! I am thinking OUTSIDE THE BUN! – Dean Rasmussen 8/1/2002 Smackdown Workrate Report
Big Bad
Scrapple



Since: 4.1.02
From: Dorchester, Ontario

Since last post: 214 days
Last activity: 111 days

#6 Posted on
The "RAW" roster has plenty of guys, but it's just that a lot of them are seemingly relegated only to wrestling on Heat. Guys like Raven, D-Lo, Richards, Johnny the Bull (though both had a backstage cameo tonight with HHH) could be solid additions to RAW, but never get any screentime on the big show.


---

I was born in a manger, like that other guy. You know, he wore a hat?
RKMtwin
Boudin rouge



Since: 1.3.02
From: Denver, Colorado

Since last post: 3915 days
Last activity: 3358 days

#7 Posted on
It really bothers me too, that it seems like RAW's roster is apparently imploding.

Regal's a non-factor, even though he COULD really contribute, Raven's HEAT only, Crash just left, and while he wasn't doing jack for the RAW side, he's gonna get utilized a lot better on SD! (I imagine), and besides HHH, Y2J, The UnAmericans, and The Island Boyz, who are really major heel threats on RAW? Big Show's almost a tweener now!

What could WWE possibly do? Bring up more untested talent from OVW? Shelton Benjamin is still green for WWE's level of competition... Ugh! I just don't know. Maybe WWE could utilize what ties Bischoff may have left in Japan to import some talent. Again, I just dunno.


---

David Crockett sez it best, folks: "Look at 'im, Tony! Look at 'im!"
BigDaddyLoco
Scrapple



Since: 2.1.02

Since last post: 93 days
Last activity: 93 days

#8 Posted on
It is interesting to note that Matt Hardy, Undertaker and Crash have all left with really nothing coming back the other way. Throw X-Pac into the crowd and that's gonna leave a gap somewhere. Even if they tossed guys like D-Von and Rikishi back to Raw at least it would be something. I can only assume that the injured guys like Rhyno and Kanyon are headed to Raw, but not anytime soon.

(edited by BigDaddyLoco on 2.9.02 2355)

---
humanmeal
Mettwurst



Since: 17.3.02
From: East Bay Area, California

Since last post: 5878 days
Last activity: 5154 days

#9 Posted on
The Hate On Trips 'n Steph Line: Originally, it was thin so that 'Vince's show' could be the best, and Flair could be buried deeper by the inferiority. Then it was kept thin so Triple H would have somewhere to land if necessary after Rocky left Smackdown and THAT ship started sinking. Or if they turned serious about promoting younger talent and cruisers on Smackdown. Or if the fans ever noticed how much better an Angle match is than most HHH matches. Or if he began to get overshadowed by the Rock or any future champion minted from or featured on Smackdown. Now, Smackdown in the McMahon show and Raw is the Bischoff show, but even the smallest big, insecure fish needs his own pond, right?

The One Damned Thing After Another Line: What makes you think anyone at WWE has the accuracy of perception to REALIZE Raw has been and still is thin? Like all their mistakes, it'll be years before this one is acknowledged.

The I Learned to Be Contrarian in Grad School And It Ain't Worn Off Yet Line: What makes you think Raw is actually thinner than Smackdown? Define your terms!




---

Unemployment isn't just for philosophy majors anymore. Useful people are also starting to suffer. -Kent Brockman

I'm gone for a week and you're screwing a NUN?!?
dskillz
Landjager



Since: 2.1.02
From: Houston Texas

Since last post: 4931 days
Last activity: 4636 days

#10 Posted on
Do you think that Viacom thinks of Smackdown is the more important show since it is on broadcast TV? I would think that might have something to do with the loaded roster over there.


---

January 4th 1999 - The day WCW injected itself with 10 gallons of Liquid Anthrax...AKA...The day Hogan "Defeated" Nash to win the WCW title in front of 40,000.
GRL
Frankfurter



Since: 13.7.02
From: Austin

Since last post: 104 days
Last activity: 25 days

#11 Posted on
I'm guessing, also, that guys like Rhyno and Kanyon are headed to Raw, and I still think we'll see Hogan end up there once he returns from 'time off.' And of course, the brand jump I'm calling now to officially put him on the map and let WWE pull the trigger to make him a star...

Edge.
JST
Toulouse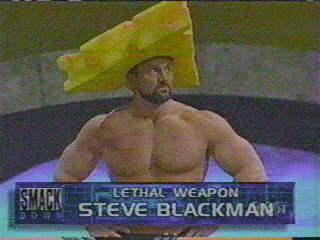 Since: 20.1.02
From: Quebec City, CAN

Since last post: 525 days
Last activity: 13 days

#12 Posted on
Anyone else hoping that Kurt jumped tonight?


---
chazerizer
Italian



Since: 11.7.02
From: Pittsburgh, PA

Since last post: 6122 days
Last activity: 2578 days

#13 Posted on
Originally posted by GRL

---

I'm guessing, also, that guys like Rhyno and Kanyon are headed to Raw, and I still think we'll see Hogan end up there once he returns from 'time off.' And of course, the brand jump I'm calling now to officially put him on the map and let WWE pull the trigger to make him a star...

Edge.

---


I'd buy that, but who do you throw him in with? HHH? RVD? Jericho? All of those would probably rule, but I'm not sure any one of them has the creative posturing to do rreally well. Oh well.

BTW, I'm pretty sure Rhyno and Kanyon are both headed to RAW, ince they both had cameos there a little while back. Lets hope.

EDIT : That might make an interesting group with Edge and Rhyno. ???


---

It's still the pre-seasons

Steelers 0-0
Penguins 0-0
RKMtwin
Boudin rouge



Since: 1.3.02
From: Denver, Colorado

Since last post: 3915 days
Last activity: 3358 days

#14 Posted on
As far as defining RAW's thinness, I suppose it could be looked at in two aspects--

1) Physical numbers. RAW right now, to me, seems a lot like WCW, late 1992. There's certainly a high caliber of talent there, but numbers wise, because certain wrestlers are used on HEAT to provide that show with some uniqueness, we keep on seeing Buh-Buh & Trish vs. Nowinski/Regal/Molly, and now we're going to see several different renderings of Booker/Goldust/Kane vs. The UnAmericans.

While I feel like this is a good thing to do in many ways as far as furthering feuds and what-not, it could backfire. For example, it was appropriate for Storm and Christian to retain the tag team titles at SummerSlam, but if Booker T and Goldust end up winning the belts from the UnAmerican duo after too long a time (like AFTER Unforgiven), the heat will be diminished.

There ought to be lower midcarders that get fed to the lions, so to speak, so that when two warring sides, set to go for PPV, cross paths, it'll be interesting and exciting.

2) Dimensions of characters. If there's any kind of thinness going on with this facet, it has to be that there aren't personalities strong enough on RAW right now to REALLY galvanize the fans in one direction or another. On SmackDown!, the Rey Rey/Edge/Cena trio gains a lot of face heat. Matt Hardy's evolution is already painting him to become an awesome heel, and Kurt Angle's and Eddy Guerrero's personas, while being over as bad guys, are just too damn likeable and fun that some of us fans cheer them just because. That hasn't developed on RAW because of all the shakeups over the last couple of months.

This SHOULD be a minor problem, though, because with RAW's general consistency since Bischoff's arrival, we can finally see storyline and character development without abrupt changes that render the previous week pointless.

(Sorry for being a bit verbose!)
---

David Crockett sez it best, folks: "Look at 'im, Tony! Look at 'im!"
It's False
Scrapple



Since: 20.6.02
From: I am the Tag Team Champions!

Since last post: 487 days
Last activity: 281 days

#15 Posted on
I'm also thinking that Rhyno will eventually show up to Raw based on what we saw a few weeks ago. Raw may also get Chris Kanyon when he comes back.

But I also have a bad feeling that the thinning out of the Raw roster may eventually lead to Bischoff bringing in Goldberg as his secret weapon. I'm hoping that if they absolutely HAVE TO bring in Goldberg, that they at least save his debut for Wrestlemania. Say what you will about the guy superkicking Bret Hart into Concussionland, but Goldberg/Rock would make a huge buyrate.

But knowing Rocky and big PPV crowds these days, it'd probably make Goldberg the #1 face in the company in one night.

Sigh.


---

"That's right! You suckas better FIND somewhere to run! 'cause it's me - Booker T - not only am I the Scorpion King, but I'm the five-time WCW Champion - and I got a sword, too! Now can U dig THAT - SUCKAAAAAS"
eviljonhunt81
Pepperoni



Since: 6.1.02
From: not Japan

Since last post: 4719 days
Last activity: 4716 days

#16 Posted on
I think Rhyno was drafted by RAW, but that doesn't really seem to matter too much.


---
ELECTRIC BLOOD - The Monkey That Will Rule the World
Jersey Is Dead
Weekly Visitor
emma
Cherries > Peaches



Since: 1.8.02
From: Phoenix-ish

Since last post: 41 days
Last activity: 2 days

#17 Posted on
According to my little roster cheat sheets, Raw & Smackdown aren't too different as far as headcount. For a while, it was actually Smackdown that was short of bodies. Depending on how you count, the last bunch of defections gets the 2 rosters back to pretty much even.

I think RKMtwin's suggestion about dimensionality of characters is an issue -- that's something that the writers/bookers aren't doing nearly as well as Smackdown's. And, other than Trips & Shawn, there haven't been any storylines in ages that have any kind of movement to them. They seem to have tried to set up storylines, got as far as getting the characters & some motivations established, & then forgot the part about evolving those relationships into an interesting climax. Its exactly analagous to those matches with the guys who aren't too good at ring psychology : they go out, do some stuff, hit some spots, & then go home. The best workers in the world need to be *going* somewhere to make it compelling week after week.

That said, the real reason that there's so much double-booking on Raw : Raw is missing all those HHH promos that everybody whines about taking up so much time! :-)
NickBockwinkelFan
Frankfurter



Since: 10.4.02
From: New York City, NY

Since last post: 2653 days
Last activity: 1419 days

#18 Posted on
With the Rock leaving and Hogan taking a "sabbatical", the rosters are pretty even, main-eventer contender wise:
Raw
HHH, RVD, Jericho, Booker, Kane
Smackdown
Brock, Angle, Benoit, Eddie, Taker, Edge

With the re-emergence of the WCW World Title, I think it's only a matter of time until Goldberg returns. Once his arm is 100%, Bischoff can answer Stephanie with the biggest coup of the "brand extention".

I think there is one main difference between the two rosters, and that is the utilization of the Undercard.

Smackdown has the cruisers, which gives the show the massive edge wrestling-wise. Just put Rey, Kidman, Tajiri or Jamie-san out there for ten minutes and you can almost forget about the ridiculous Stephanie face turn they're trying to jam down our throats ("I'm the face GM, see I'm wearing a demure dress."). But, the crusier divison, as great as it is, is just a series of matches with no storylines or forward motion. There isn't even the basic pursuit of the title story with no PPV title match. I love the pure wrestling of this division, but when the main angle is Nidia dry-humping Michael Cole, something needs to change. Use great storylines and angles to complement the four star matches.

The Raw undercard has great promo-men (Raven, Flair, Dust) that are completely ignored due to Gerwitz's exclusive catering to the main eventers. His ideas at the top of the card are one-dimensional at best, so the other guys are completely out of the loop. His complete lack of understanding of "pro wrestling" is what has doomed the WWE as of late. Flair, Raven, Golddust, Big Show, Bubba, Storm, Test, Dreamer, D-Lo and Stevie are "all dressed up with no place to go". Maybe let Raven book the undercard. He has been shackled to the ECW extreme-style since 1995, but he has a tremendous knowledge of the history of wrestling, and perhaps a fresh perspective.




---

"Well, you can't involve friendship with business. It has to be one or the other. It's either business or friendship, or hit the bricks!"

--Life Lessons from "The Tao of Bobby the Brain Heenan" Uncensored 2000 preview



tomvejada
Andouille



Since: 2.1.02

Since last post: 5805 days
Last activity: 5805 days

#19 Posted on
Rhyno was never drafted, because of his injury.




---

"I just got pinned by a friggin twelve-year-old."

Kurt Angle

skorpio17
Morcilla



Since: 11.7.02
From: New Jersey

Since last post: 4141 days
Last activity: 4141 days

#20 Posted on
Quick Answer: All the top stars have jumped ship to Smackdown. Everybody Leaves Raw.

Main Eventers Breakdown:
Raw: Triple H (1)
Smackdown: Brock, Taker, Angle (3)

Upper Midcarders:

Raw: RVD, Y2J, Booker, Kane (4)
Smackdown: Benoit, Edge, Eddie, Rikishi (4)

Raw is hurting. They got the 53 year old Flair working double-duty. It is impossible to imagine a Raw main event without Triple H.
Pages: 1 2 3 Next