ekedolphin
Scrapple



Since: 12.1.02
From: Indianapolis, IN; now residing in Suffolk, VA

Since last post: 5 days
Last activity: 7 hours

#21 Posted on | Instant Rating: 2.29
I don't drink because first of all I haven't developed a taste for it. The times that I
have
had alcohol it's had an unfortunate effect on me. I like flavored water, Coca-Cola and iced tea much better. I don't need alcohol or drugs to have a good time. I believe Jesus blessed me with certain talents, and I don't want to flush them down the bottle. I know that I have an obsessive personality, so I'm afraid if I started drinking more regularly and got to liking it, there's a chance I could become an alcoholic. And I don't like what becoming an alcoholic would do to my life, or the lives of my friends, co-workers, fellow church members or family.
So I've got all the reasons I'll ever need
never
to drink again, except on extremely rare social occasions.
---
"I am here to use my frabjulitulity to mictifarcate your giltooney! Lo! My junurtiquity is most biollorky! Bask in the power of my meckalecka-hi, meckahiney-ho!"
--Elan, The Order of the Stick
Four-Time Wiener of the Day (5/27/02; 7/3/02; 7/30/04; 8/28/04)
The Only Five-Time (and Last) N.E.W. World Heavyweight Champion
Certified RFMC Member-- Ask To See My Credentials!
drjayphd
Scrapple
Moderator



Since: 22.4.02
From: Outside of Boston

Since last post: 40 days
Last activity: 1 day


ICQ:
#22 Posted on | Instant Rating: 5.83
It's part of the unwinding process, but I won't drink anything more than one beer a night if I'm not going out. (It helps I drink slowly, too, even if it's swill.) If I do, I pace myself. But why do I? I like it. It's that simple.

My friends and co-workers now find out I don't drink and just accept it, and never pressure; none of them are exactly grand lushes. Having a girlfriend that never drinks either helps matters.

I think once you're starting to get of age (at least US drinking age), the peer pressure drops like a rock. At that point, people probably figure you've made up your mind and respect whatever choice you make.


---
You wanted the best, you got... Out of Context Quote of the Week.
"...but that doesn't mean he can't relate an amusing anecdote about the Haiti Kid and one of the Frenchman's testicles." (Hogan's My Dad)
dunkndollaz
Banger
Back to Back Survivor



Since: 3.1.02
From: Northern NJ

Since last post: 2 days
Last activity: 2 days

#23 Posted on | Instant Rating: 7.22
I used to drink like a fish. Had my first cocktail (Screwdriver) at 13 and didn't stop until October 19, 1988. At my prime I was knocking back a quart of Captain Morgan's a day plus a variety shots to numerous to mention. I finally got tired of not knowing where I had left my car, having no money in my pockets and having credit card receipts in my pocket from bars I didn't know that I had been in. (At least I was a good tipper...)When the whole bar turns and yells "Norm" when you walk into the room - and it happens to be the Nightshift Saloon and it's 7am - it may be time to A: Lose Weight and B: Stop Drinking. So I did. I now treat alcohol like I have an allergy to it. Some people can't eat peanut butter. Some people can't eat chocolate. I can't drink. I had fun while it lasted and have some great memories, though 1987 is still a bit hazy. I was 26 when I quit but by that point I had had more than enough to last me for the next 62 years.


---

Now playing a Zone...
JayJayDean
Scrapple



Since: 2.1.02
From: Seattle, WA

Since last post: 852 days
Last activity: 430 days

#24 Posted on | Instant Rating: 6.46
I RARELY drink with meals, as I've gotten accustomed to drinking Coke or iced tea with meals that the food tastes wrong when I drink a beer instead. I definitely will drink in a social setting, though, especially because it makes it more tolerable to be around people I would otherwise find intolerable.

I usually will have a six-pack or so, once or twice a month. I stick with beer, though, because I've learned my lesson about mixing beer and alcohol. (I WILL toss back a Jager shot every now and again, however.)


---

"You know what you need?
Some new quotes in your sig.
Yeah, I said it." -- DJFrostyFreeze


Rudoublesedoublel
Frankfurter



Since: 2.1.02
From: Kentucky - Home of the 8 time NCAA Champ Wildcats

Since last post: 196 days
Last activity: 125 days

#25 Posted on | Instant Rating: 6.04
I will drink an occasional beer (less than 2 cases per year I'd guess), and an occasional mixed drink (company Christmas party about it for mixed drinks).

I used to drink too much. I did not know moderation. I had too many black out episodes. I could drink a 12 pack of beer on the golf course like it was nothing. Then I met my wife. The things that were at the "core" of my drinking started to disappear. I eventually just stopped drinking. I also have chronic migraines (trips to the ER, annual visits with a neurologist, MRIs, CAT scans, etc.) that seem to appear when I drink without a meal. Therefore, I've made the conscious decision to not drink often.


---

University of Kentucky basketball isn't a matter of life and death, it's much more important than that.
Alex
Lap cheong



Since: 24.2.02

Since last post: 333 days
Last activity: 8 days

#26 Posted on | Instant Rating: 6.00
I don't very often yet because I'm underage and nobody in my social circle drinks very much.

Also, from what experience I do have, I am a total lightweight.

(edited by Mack Salmon on 17.10.05 1058)

---

signature
PsychoticMidget
Polska kielbasa




Since: 2.12.04
From: Detroit, MI

Since last post: 4432 days
Last activity: 4432 days

#27 Posted on | Instant Rating: 2.73
I drink because...

1) I honestly now like the taste of good beer.
2) I socialize better with a few in me.
3) I really, really like the taste of a good beer.
4) Just the history behind beer and beer brewing.


---

We're the middle children of history...no purpose or place. We have no Great War, no Great Depression. Our great war, our defining crucible, is a spiritual war.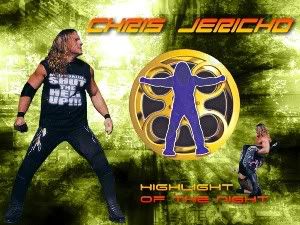 OlFuzzyBastard
Knackwurst



Since: 28.4.02
From: Pittsburgh, PA

Since last post: 376 days
Last activity: 352 days

#28 Posted on | Instant Rating: 5.37
I drink because Jack Daniels is delicious. No deeper meaning.


---

"That's my problem - I'm too frank. That's why my mother shoved me down the stairs. But then she is fat."
Packman V2
Bratwurst



Since: 16.3.04
From: Albuquerque, NM

Since last post: 4 days
Last activity: 3 hours

#29 Posted on | Instant Rating: 4.97
I drink very rarely..and when I do I never drink beer...never found a taste for it, so I leave it alone, and stick to liquor. Always small doses, I think partially due to me having an unusually weak stomach.


---
Big Bry
Medisterpoelse



Since: 1.4.04
From: Scotland

Since last post: 4608 days
Last activity: 3851 days

#30 Posted on
Being from Scotland, there is no stigma associated with drinking that there seems to be in the States, it is perfectly normal over here for a person to drink a few beers without being ostracised for your trouble.

Why do I drink? Because it tastes GOOD, it allows you to interact socially in a common experience with your fellow drinkers (and lets you tolerate their/your rubbish jokes/stories as the evening progresses), and every doctor I know is a raging drunk, so it can't be that bad for you!


---

Live and don't learn, that's my motto
Eddie Famous
Andouille



Since: 11.12.01
From: Catlin IL

Since last post: 487 days
Last activity: 28 days

#31 Posted on | Instant Rating: 5.51

I didn't pre-surgery because most alcohol tasted horrible to me.

I can't now because of the effects it would have on the new stomach. No caffeine at all now either. Just water, 1% or less white milk and an occasional Minute Maid light lemonade.


---

As of 2/28/05: 101 pounds since December 7, 2004
OFFICIAL THREE-MONTH COUNT: 112 pounds on March 9, 2005
OFFICIAL SIX-MONTH COUNT: 142 pounds on June 8, 2005
As of 9/26/05: 170 pounds "I've lost a light heavyweight"
Tribal Prophet
Andouille



Since: 9.1.02
From: Winnipeg, MB, Canada

Since last post: 803 days
Last activity: 63 days

#32 Posted on | Instant Rating: 5.59
I led the absolute straightedge nerd life right until I was 19 and in University. A couple guys in res did everything short of forcing me to drink, and being that we lived on campus, after that it was non-stop drinking for 3 years.

Nowadays I don't drink unless it's a couple drinks for someone's birthday at a bar or New Years or something like that. I just lost interest in drinking to "loosen up" when in reality we realize now that we were just acting like idiots. Drinking *really* didn't make it easier for me to be around people I had trouble tolerating. Trying that theory out only resulted in me getting the nickname "Goldberg" to this day.

Aside from when I was in University, no one's ever pushed me more than a "come on!" at a bar to drink more than I wanted. Everyone knows I've had my fun. Besides, they know they'll need a cheap ride home later.



Tribal Prophet
DrDirt
Banger



Since: 8.10.03
From: flyover country

Since last post: 213 days
Last activity: 115 days

#33 Posted on | Instant Rating: 7.35
At 49, I drink occassionally usually real beer or a nice glass of wine or on special occassions, single malt scotch. I don't drink much for two reasons, my daughter and trying to set an example of moderation and I never drink if I feel I need/want a drink. Until about 30 I drank regularly but as I aged I didn't need it to be me. And in Kansas it is ridiculously overpriced and over taxed.


---

Perception is reality
R-Dub
Pickled pork



Since: 25.8.05
From: Michigan

Since last post: 130 days
Last activity: 46 days

#34 Posted on | Instant Rating: 5.00
I don't drink because:

I am a Christian
I have a wife and 3 kids
and, of course

my mother is an alcoholic

I used to drink some in college but since then, I have found better ways to relax

jwrestle
Lap cheong



Since: 4.4.03
From: Nitro WV

Since last post: 51 days
Last activity: 15 days


ICQ:
#35 Posted on | Instant Rating: 1.63
Originally posted by R-Dub

---

I don't drink because:

I am a Christian
I have a wife and 3 kids
and, of course

my mother is an alcoholic

I used to drink some in college but since then, I have found better ways to relax


---


I used to have your thinking Dub...religion, didn't need it, and didn't want it. Yet I'm almost the opposite of you in an aspect.

Unless I am DD(Designated Driver) I only have one mild mixed drink.

If I want to get away from EVERYTHING in life I go call up my cousin and go to her house to have two Smirnoff's. Literally too the most I've every drank is four and when I'm out I never get trashed. So, I guess you can say I wouldn't be the "life of the party."

So on my finally note: Don't get plastered and follow these words.

Ecclesiastes 2:24 - There is nothing better for a man, than that he should eat and drink, and that he should make his soul enjoy good in his labour. This also I saw, that it was from the hand of God.

No...I'm not preaching I'm referencing :-)


---
If you can't beat'em whack'em with a chair!

Go ahead...take a Chance!

BendyStraws
Longanisa



Since: 20.5.05
From: Windham, Maine

Since last post: 3545 days
Last activity: 3526 days

#36 Posted on | Instant Rating: 7.63
I'm 24 and I didn't drink at all until about 1/2 year ago. Then I drank a whole bottle of white wine. It was good! I was VERY drunk . . . but I didn't get hungover at all. I woke up the next morning and felt good.

I haven't really been drunk since, every now and again I have a Twisted Tea or a hard lemonade. Not a fan of beer. Of course, I do like wine.

EDIT: so the question actually asked "WHY do I drink." Well, I guess its because its tasty and loosens me up a bit. It's a good relaxer after a stressful day. Being drunk is kinda fun, but not really enough to make me wanna be drunk again. I only drink a little bit to relax.

(edited by BendyStraws on 19.10.05 0404)
BigDaddyLoco
Scrapple



Since: 2.1.02

Since last post: 4 days
Last activity: 3 days

#37 Posted on | Instant Rating: 5.44
I drink 2-5 beers every weeknight and multiples of that on weekends. I just like beer.


---
mountinman44
Sujuk



Since: 8.5.02
From: San Diego, CA

Since last post: 2562 days
Last activity: 877 days

#38 Posted on | Instant Rating: 2.18
I don't drink, although I used to really well. I quit it almost 13 years ago because of health problems.


---

Hey, Chris, what's with your leg?
krakken2000
Kishke



Since: 31.10.02
From: seattle

Since last post: 3311 days
Last activity: 3038 days

#39 Posted on | Instant Rating: 5.60
Because I really do enjoy the taste of beer. can't stand most hard liquor though.


---

Hey LA! Come see my sketch comedy group!
SHOW NAME: "Flaming Box of Stuff"
WHEN: Saturday, November 5th at 10pm
WHERE: Upright Citizens Brigade Theatre, 5919 Franklin Avenue
TICKETS: Available at UCBTheatre.com or by calling 323-908-8702
MORE INFO: www.ucbtheatre.com
www.flamingboxofstuff.com
tricia
Bauerwurst



Since: 5.11.05

Since last post: 121 days
Last activity: 121 days

#40 Posted on | Instant Rating: 1.00
poverty in college (as with me not smoking)

hypertension today.

and I am fat enough.

and I don't like the taste.

@@@:(


---

tricia @@@:)
Pages: Prev 1 2