evilwaldo
Lap cheong



Since: 7.2.02
From: New York, NY

Since last post: 4713 days
Last activity: 4493 days

#3 Posted on | Instant Rating: 0.00
Philly 16 Tampa 9

Titans 38 Raiders 34

http://wienerboard.com/thread.php/id=5747&page=0#70098

Next to last comment. I am sticking to my original prediction.


---

From the infamous Wrestleline SS interview:

DTD: If you were to make changes in WCW, if you were in charge and not Ric Flair, what would they be?

SS: I'd get rid of all the old guys, and push the talent that has waited to get the push. The things they are doing, it's back in the 1980s. It's just bad, man. Flair doesn't even deserve to be on the show. You've got to get rid of all the old guys. Like what Vince did, they started pushing guys. Nobody knew who The Rock was 2 years ago. He made The Rock. Now The Rock just did Saturday Night Live. You've got to start with the young talent, talent people can relate to. Who are we trying to relate to if we've got a 50 year old man out there? Are we trying to relate, so a 50 year people and above will go out and buy a f*cking little toy? That ain't gonna happen. It's a f*cking joke.

Does it remind you of any show in particular?
mountinman44
Sujuk



Since: 8.5.02
From: San Diego, CA

Since last post: 2556 days
Last activity: 871 days

#4 Posted on
A lot of fans I talked to here want the Raiders and Bucs. A tall order for the Bucs to win in Philly.


---

"Funaki feel very dirty." -- Sho Funaki, #1 Smackdown Announcer, 1/2/03

With A Name Like Mountinman, It Has To Be Good.
Torchslasher
Knackwurst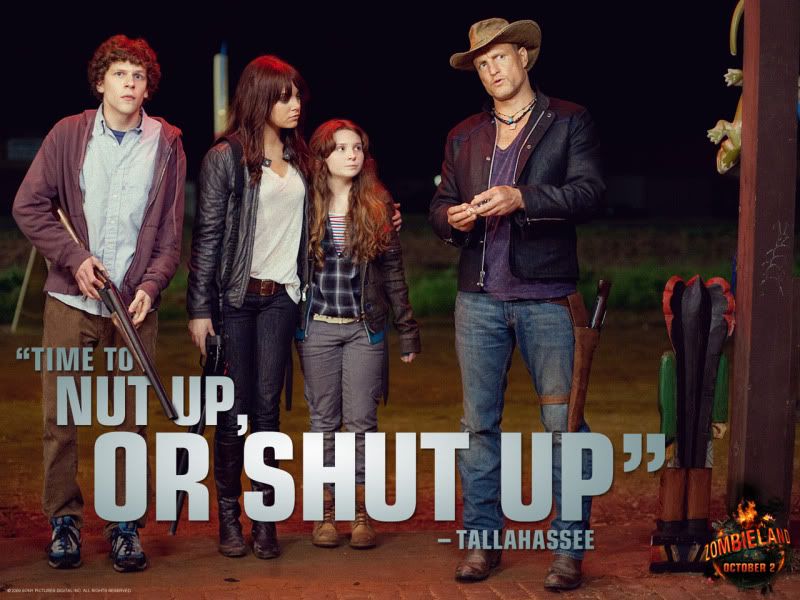 Since: 17.1.02
From: New F'n Jersey

Since last post: 69 days
Last activity: 69 days

#5 Posted on | Instant Rating: 6.44
Raiders 30 Titans 17

Bucs 10 Eagles 7


---

The call is from heroism; will you accept the charges?

Treasurer of the RFMC
ICEMAN
Landjager



Since: 23.5.02
From: Nashville,TN

Since last post: 3180 days
Last activity: 2869 days

#6 Posted on
Eagles 21 Bucs 13


And if you listen the media:

Raiders 100 Titans: 3

I say screw the media:

Titans 28 Raiders 21


---
I'm a Testicle
odessasteps
Scrapple



Since: 2.1.02
From: MD, USA

Since last post: 1433 days
Last activity: 1399 days

#7 Posted on | Instant Rating: 6.41

Still picking with my heart:

Titans 24, Raiders 21 (OT)

Bucs 17, Eagles 10




---

"No one's ever done a movie about flowers before. So there are no guidelines."
"What about "Flowers for Algernon"?"
"Well, that's not about flowers. And it's not a movie."
"Ok, I'm sorry, I never saw it." -- Adaptation

Texas Kelly
Lap cheong



Since: 3.1.02
From: FOREST HILLS CONTROLS THE UNIVERSE

Since last post: 229 days
Last activity: 47 days


ICQ:
#8 Posted on
Bucs 14, Eagles 9
Raiders 28, Titans 17


---
He's the King of the World... & You Just Live in It, Junior!
The following post has been certified necrophilia-free by the FET (Fire & Embarass Teo) Commission.
(Thanks to Alessandro for the idea!)
Jaguar
Knackwurst



Since: 23.1.02
From: In a Blue State finally

Since last post: 472 days
Last activity: 275 days

#9 Posted on
Bucs 17, Eagles 10
Raiders 21, Titans 14


At least, that's what I would like to see.

-Jag


---
War is when you kill people with no names.
haz
Landjager



Since: 2.1.02
From: Whitby, Ontario, Canada

Since last post: 1377 days
Last activity: 41 days

#10 Posted on
Eagles 16 Bucs 13
Raiders 35 Titans 24




---

----------
And the real wonder of the world is that we don't jump too
----------

TheBucsFan
TheChiefsFan



Since: 2.1.02

Since last post: 1377 days
Last activity: 1377 days

#11 Posted on | Instant Rating: 4.42
Bucs 17, Eagles 16

Titans 28, Raiders 24
Bullitt
Shot in the dark



Since: 11.1.02
From: Houston

Since last post: 628 days
Last activity: 627 days

#12 Posted on
Dolphins 27
Chiefs 24

Oh, wait...sorry.


---

"No team that has lost in the first round of the playoffs has ever gone on to win the Super Bowl."
- Dave Letterman, January 6, 2003.

www.Gordie.ca
count olaf
Goetta



Since: 15.7.02

Since last post: 4794 days
Last activity: 4791 days

#13 Posted on
RAIDERS 34 Titans 24

Eagles 20 Bucs 13
Guru Zim
SQL Dejection
Administrator



Since: 9.12.01
From: Bay City, OR

Since last post: 11 days
Last activity: 11 days


ICQ:
#14 Posted on
The Raiders are going to smoke the Titans this week. Look to the Titans to never be in this one due to the injuries they are facing and players at less than 100%.

Raiders 35 - 6.

Eagles squeak one out in OT against the Bucs.


---

Your analogy is similar to:

"They already have cars that you can drive, why not blenders?"
"I can already write with my hands, why not my pancreas?"
"They already have beef that I can eat, why not granite?"

-- my new favorite quote from Slashdot comments.

tomvejada
Andouille



Since: 2.1.02

Since last post: 5379 days
Last activity: 5379 days

#15 Posted on
Bucs 21-Eagles 15.

Raiders 31- Titans 10.


---

"I just got pinned by a friggin twelve-year-old."

Kurt Angle

ges7184
Lap cheong



Since: 7.1.02
From: Birmingham, AL

Since last post: 39 days
Last activity: 28 days

#16 Posted on
Titans 21 Raiders 17
Philadelphia 28 Tampa 6
kazhayashi81
Potato korv



Since: 17.6.02
From: Buenos Aires, Argentina

Since last post: 4007 days
Last activity: 3957 days

#17 Posted on
I REALLY want the Raiders to lose via a controversial call blown. Because you saw how much the fans and players whined when they lost via a controversial call called correctly last year :)


---


A democracy cannot exist as a permanent form of government. It can only exist until the voters discover that they can vote themselves money from the public treasure. From that moment on the majority always votes for the candidates promising the most money from the public treasury, with the result that a democracy always collapses over loose fiscal policy followed by a dictatorship.

The average age of the world's great civilizations has been two hundred years. These nations have progressed through the following sequence: from bondage to spiritual faith, from spiritual faith to great courage, from courage to liberty, from liberty to abundance, from abundance to selfishness, from selfishness to complacency from complacency to apathy, from apathy to dependency, from dependency back to bondage.

Alexander Tyler
drjayphd
Scrapple
Moderator



Since: 22.4.02
From: Outside of Boston

Since last post: 34 days
Last activity: 5 days


ICQ:
#18 Posted on
Bucs 17, Iggles 14
Not quite the defensive struggle that's being predicted, but both teams will abuse each other for our pleasure.

Titans 30 Raiders 24
David Dunn--erm, Steve McNair will tear up an Oakland defense that somehow, people are forgetting isn't THAT great. Offensive game? Well, yeah, but see what I said about the NFC game.




---

Today's Out-Of-Context Quote, Courtesy of dMp:

"Nothing Comes Between Me And My Porn."
Excalibur05
Knackwurst



Since: 19.1.02
From: Minnesota

Since last post: 776 days
Last activity: 644 days

#19 Posted on
Oakland 21 Tennessee 13

I don't think Tennessee matches up player to player with Oakland, and I don't even like Oakland. Then again, I don't like Tennessee either... I think Oakland will score once early, and the Titans will be playing catch-up all game long, but they won't be able to make it back.

Philly 24 Tampa 10

Again, Tampa, to me, just doesn't have the personel to make it this deep into the playoffs. There's a reason they've self destructed every other year against Philly, and that's because there just isn't enough there past the bluster to defeat a really good team this late in the year.

Oakland 21 Philly 14

I'll give the edge to Oakland, not because they're better and not because they're a "vetran team", but I don't think Philly has what it takes to win a Super Bowl this year. Probably next year or the year after, but I don't think they'll win this year.


---

RAW Satire 1/14
Buffy 7.1 gets a 8.887 More and More good stuff this season...
Dutchie
Kishke
Moderator



Since: 29.1.02
From: PA

Since last post: 84 days
Last activity: 14 min.

#20 Posted on
Every team I've rooted for in this year's playoffs has gone down in flames. So I'm rooting for the Titans and Eagles


AFC: The Titans are banged up, especially on offense (Dyson, George, McNair) McNair's injury is really a nonfactor, though, because he hasn't played healthy all season. The Raiders defense may not be outstanding, but if you let them focus in on just stopping only one or two people, they'll look like a million Bucs (pun intended - sorry). Hopefully Eddie George isn't a receiving back, because it makes me cringe to think about a guy one week removed from a concussion running through Romo's sights...If the rest of the Titans offense can step it up (or if George is really ready to go), they can keep this game going right down to the wire. But the Raiders offense just has a ton of weapons. They've got Rice, they've got Tim Brown, and the other two (Porter and ?) have really stepped it up in the last few weeks. The line has given Gannon more than enough time to go through all of his progressions, Garner's been getting pretty good blocking, and they can eat up the clock when they need to. Janikowski always scares me though - he'll get a horrible angle from 40+ yards and knock it through like it's cake, then flub a 30 yard down-the-middle shot.

Titans 24
Raiders 13

NFC: With everything going against the Bucs (cold weather, the Vet as dusk approaches, playing the Eagles, it's a playoff road game), they shouldn't stand a chance. They're absolutely screwed if Brad Johnson goes down again, because Shawn King and Rob Johnson haven't done a thing for the offense. The Bucs offense has shown at times that they can put up points, and this needs to be one of those times. The Eagles defense is big and quick. Alstott's going to have his work cut out for him. Bobby Taylor's still playing CB/SS for the Eagles, I think? If so, him vs Keyshawn is going to be an interesting matchup - at least for jibberjabbering. And speaking of jibberjabber, it's put up or shut up time, Warren. McNabb didn't look all that rusty last week, but they didn't play the best defense in the NFL either. McNabb will be hassled, rushed, and put on the ground for most of this game. The Eagles aren't exactly hurting for offensive options, though. McNabb's had another week to work on his timing with the receivers. The Bucs best hope is for the offense to have a bunch of long, clock-eating drives so the defense can rest. Everyone not in green is safer when McNabb isn't on the field.

Eagles 21
Bucs 12


Here's hoping for an "0-fer" playoff picks record.


---

Stay out of Malibu, deadbeat.
Pages: 1 2 Next