Quezzy
Scrapple



Since: 6.1.02
From: Pittsburgh, PA

Since last post: 10 days
Last activity: 2 days

#21 Posted on
Originally posted by DirtyMikeSeaver

---

Goldberg. If they don't get him, Austin.

---


This two actually came to mind with me too, but here's how I would like to see it, which i sort of alluded to in another post. I don't like Brock winning the belt but now that he's there he should keep it for a while. So i'm saying Edge or RVD (prefably Edge) gets the upset win at Royal Rumble. And gets a title shot, but they give it to him a ppv early, not Wrestlemania. If the fans buy Edge (or RVD) as a legit champion contender they win it and face HHH or Angle at Wrestlemania. If they don't buy them as a contender Brock holds onto the belt and faces The Rock at Wrestlemania.

But two more names to throw out there.

HBK, if he decides to wrestle again then why not?

Hogan, he has to come back eventually, and Lesnar will be his first agenda.


---

Lance's Response:

THAT IS AWESOME!
Phantom
Frankfurter



Since: 17.3.02

Since last post: 3688 days
Last activity: 3664 days

#22 Posted on
Originally posted by TheMarketingMajor

---

Edge just doesn't do it for me.

I don't know if it's his physique or what, but I just can't buy into him being the world heavyweight champ.

He just looks too much like a toothpick to me.

I can't think of any lanky world champs.

IC champ, sure. But I don't think he's got what it takes to be a number one guy.

I pray it will never happen, but you KNOW Brock vs. Goldberg at WM would do gargantuan numbers. At least for one night anyhow.



---


Skinny, lanky guy who's built like a toothpick?

Dude, you just described HBK.
It's False
Scrapple



Since: 20.6.02
From: I am the Tag Team Champions!

Since last post: 68 days
Last activity: 6 days

#23 Posted on
I'm still going with Edge as my pick. But now let's look at some other possibilities:

Triple H- A very possible scenario would be if PoocHHHie pulls some strings backstage and convinces somebody that the Long Island reaction warrants a Brock face turn just so HE can be the heel to beat him. Odds: 3-1

Undertaker- He HAD his last run and right now, his place is to put over the Brock juggernaut. Whether it happens through a screwjob is another story. Odds: 50-1

Goldberg- He's set to meet with Vince soon, but it doesn't matter if this guy used to draw. DDP used to draw and look what happened to him? Because Goldberg's a WCW product, he'll be forced to "pay his dues" and get neutered like every other WCW guy to come in. Odds: 75-1

Austin- Not until that bad publicity dies down. Odds: 100-1

RVD- It'd be a good way to follow up on that summer feud. Call it a possibility, but there are always doubts. Odds: 10-1

Booker T- Not until they get him away from the anemic tag scene. And since he's got a tag title reign coming soon, I doubt it. Odds: 30-1

Edge- The homegrown product who's been groomed by being paired against guys like Angle and Booker. With the only possible heel left to feud with being Benoit (since PoocHHHie would likely refuse to put him over), Edge has to move up sooner or later. Odds: 5-1

Kane- Kane's always been SO CLOSE to breaking through and just couldn't make it. This may be his opportunity. With a new look and a leaner physique, this is Kane's big chance and I think the WWE brass is getting ready to pass him the ball. And don't tell me Vince isn't salivating over this big man matchup. Odds: 7-2

Rocky- Could The Rock get the job back? It'd probably be your Wrestlemania X-9 main event. And the buildup to Summerslam would be nothing compared to the buildup for Wrestlemania. Imagine the training footage we'd get of Rocky getting ready for the rematch against the guy that domniated him the first time. Odds: 2-1

And there you have it. Those are your odds for who will take down Brock. I hope there isn't anybody I forgot.


---

"That's right! You suckas better FIND somewhere to run! 'cause it's me - Booker T - not only am I the Scorpion King, but I'm the five-time WCW Champion - and I got a sword, too! Now can U dig THAT - SUCKAAAAAS"
-Booker T, Hollywood's next big superstar!

"Sing along with The Rock is now over!"
-The Rock after getting booed out of Long Island

And that's the bottom line, because it's false! It's DAMN false!
dMp
Knackwurst



Since: 4.1.02
From: The Hague, Netherlands (Europe)

Since last post: 5 days
Last activity: 18 hours

#24 Posted on
Nobody should beat Brock in the near future.
Right now he needs to be put over by several guys.
Have him or Paul throw out random challenges to guys like Edge and have them job.
I am not talking about huge feuds but just run of the mill title defenses.
The important part is that Brock does appear vulnerable at times and his opponents get a near pin or victory, maybe a DQ win even.
Make him Triple H v.2000 - dominating heel who at the end comes out on top but you cannot wait until someone kicks his ass.

Eventually someone steps up, and it could, no should be one of the guys he defeated earlier. Let's again say Edge.
Edge goes on a tear, and they talk about him stepping up, training harder and having a focus. Have him play mindgames with Brock and Paul..

What my point is I guess is that they should spend time building the guy who beats him, not a quick feud.





---

"...And I use that to fuck them some place fairly uncomfortable."
"What, like the back of a volkswagen ?"
-Mallrats
Yeah8a8y
Cotto



Since: 29.8.02
From: Kingston Upon Hull, UK

Since last post: 1162 days
Last activity: 1114 days

#25 Posted on
Gotta build Brock up to be a unstoppable Heel for the mean time, especially when there are no Babyfaces to challenge him yet.

Hell, turning Taker face and feuding him with Brock is just stupid. Taker produces his 'best work' Heel. Ditto HHH. Edge, not yet there, Neither RVD and Booker. Hogan, use him like he was used against Brock, to give younger guys the rub. Angle, Eddy and Benoit are good workers but Heels, so either Brock or one of them needs to turn.

Ok, I've left one person out KANE. Kane is viable, but I don't think the WWE want to risk him in a main event role yet. He needs proven edge.

Edit:Forgot the ROCK, needs time out for his movies, so Brock could dominate until he comes back, I suppose. But as a personal things Rock should turn Heel again. This isn't sing along with the Rock

(edited by Yeah8a8y on 29.8.02 0946)

---

Chr$
J. Kyle
Banger



Since: 21.2.02
From: The Land of Aloha

Since last post: 3 days
Last activity: 16 hours

#26 Posted on
http://jkyle.com says:


Reality says:Who's screwing the booker?

Contestant #1:Triple Ruxpin?

*DINGDINGDING*

If the Next Big Thing couldn't land ONE fucking punch of offense against HHH last Raw just imagine what their match is gonna be like. Nobody eats, sleeps, and breathes self deluded heat like Hunter.


---
MMPS Member----VISIT SMARKTOWN!----Enter the Geekdom
"When I have children I'll do as much to encourage them to read as possible. You know, like hit them if they don't." Douglas Adams
IC Contender! Now can you dig THAT?
Torchslasher
Knackwurst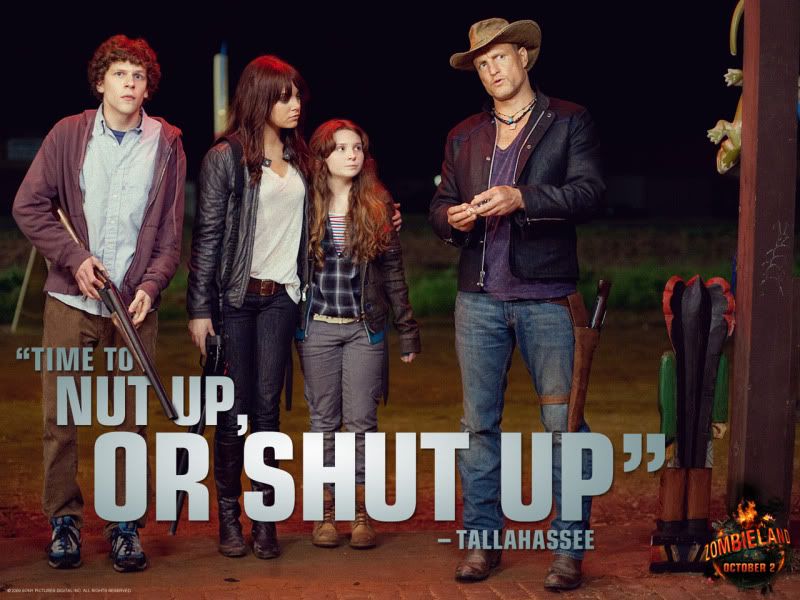 Since: 17.1.02
From: New F'n Jersey

Since last post: 77 days
Last activity: 76 days

#27 Posted on | Instant Rating: 6.44
HHH beats Lesnar at No Mercy to win the Undisputed Title.

Of course if the WWE stole the name of Starrcade to use for an upcoming pay per view, then my choice moves over to Kevin Nash.


---

"Oh would you stop being all stealthy and just get in the truck"- Tom Servo
Mr Shh
Lap cheong



Since: 9.1.02
From: Monmouth County, NJ

Since last post: 89 days
Last activity: 89 days

#28 Posted on
Hey, if they're saving Angle-Lesnar for WM like Meltzer says, than make that your title match, and have Brock dominate until then. I mean, Brock's got a nice list of ready-made feuds to keep him busy until then, and the buildup for Angle-Lesnar could be awesome.

As far as Edge goes, shouldn't he be getting in Brock's face for what Brock did to Hogan? That's a ready-made feud that should be happening now, but oh well.
Dahak
Frankfurter



Since: 12.5.02
From: Junction City OR.

Since last post: 3339 days
Last activity: 2992 days

#29 Posted on
I agree with most of the people who say that Brock needs to keep the title for at least 3 months. That is unfortunately a "long run" by todays standards.
If they want to make Lesnar a main eventer then keep him in the main event. If he fails then demote him or can him. Not very complicated. But this half ass kind of pushes that like 10 wrestlers are getting doesn't really help anyone.


---

I just have 13 words for you. How much wood would a woodchuch chuck if a woodchuck could chuck wood?
ZIMMERMAN
Cotto



Since: 17.6.02
From: London, Uk

Since last post: 3741 days
Last activity: 2839 days

#30 Posted on
Put me down for a long title rein leading up to Angle/ Lesner WM. Turn Angle tweener slowly using Gurero/Benoit. Use UT, HHH, Hogan as heat fuel for Lesner. Let Angle take the belt and then pass it on to one of the new faces (Edge, RVD or Book)and let Brock chase them.
Pages: Prev 1 2