Kawshen
Liverwurst



Since: 2.1.02
From: Bronx, NY

Since last post: 3298 days
Last activity: 1558 days

#1 Posted on

I'm wondering if the WWF's seamstresses have been doing much lately. Time for some new threads, guys.

Notice how RVD has a new crazy looking "yin-yang" singlet every day. I read somewhere he has someone who spray-paints the designs on the singlets for hom and all. Also, Chris Jericho seems to have 5000 pairs of tights w/ designs that don't really make much sense but... whatever floats his boat.

Also, up until recently, Kurt Angle had like 2500 variations of USA-themed singlets - but he's been wearing that same red one for like months.

So - who do you think is due for some new threads?

I vote for HHH, Booker and Test in particular.


---

Can you dig it, sucka?
Promote this thread!
Jaguar
Knackwurst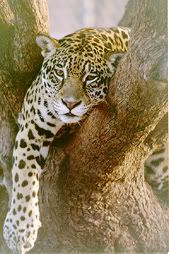 Since: 23.1.02
From: In a Blue State finally

Since last post: 506 days
Last activity: 309 days

#2 Posted on
Hmmm, Test is a definite. He has nothing that makes him stand out (and his new music sucks). Anybody who's coming back needs a look that makes them standout. Even though I don't want him in the ring, I just have to comment that Bossman just looked plain old with his thinning hair, and very out of shape from the way he used to look in that outfit. They should've given him something else. Lance Storm and Christian should just go full on Tag Team, and get outfits that kind of complement each other but also style to their different personalities. Edge needs a damn shirt or catchphrase or something.

-Jaguar
Booker T needs a feud, not a new outfit.
MoeGates
Boudin blanc



Since: 6.1.02
From: Brooklyn, NY

Since last post: 10 days
Last activity: 9 days

#3 Posted on
No! Booker's finally found a color that works on him! Let him run with it!

I've actually been keeping track of RVD's singlets. I've counted six distinct ones so far, but I'm sure there's more to come.

I think the entire production team, not just the seamstress has kind of been dropping the ball lately. For instance, they haven't come up with a new pyro in months (although DDP got one back, but it's more or less his old one). The video packages have been great though.

This stuff might be related to the budget cutting that they've had to do.

I agree HHH needs some new threads. His new (25 pounds of added muscle) body looks even wierder than it used to in that sleeveless denim jacket.

Moe


---

Farooq is the man so hit your knees and start praying!

(edited by MoeGates on 1.2.02 1617)
tricknee
Tocino



Since: 14.1.02
From: Oceanside, CA

Since last post: 759 days
Last activity: 457 days

#4 Posted on
Saturn needs a hooded plaid sweatshirt, some cutoff jeans and combat boots. Kidman needs a dirty wifebeater.
Eradicator
Kolbasz



Since: 4.1.02
From: Chicago

Since last post: 1180 days
Last activity: 431 days

#5 Posted on
I say give something new to the Big Show. His attire is sooo boring right now. Put something cool on his tights, or just go back to something like the t-shirt/shorts combo he had during his title reign.

Another one I'd like to see changed is the Dudleys. God, I hate that camoflauge. I don't know what would work for them, but I wouldn't sugest going back to the tie-dye either. While they're at it, throw something new Spike's way also (but not his "Little Show" tights!).

I'd ditch that damn raincoat Edge wears too. It reminds me too much of his early WWF Brood character.

Have Tazz go back to tights. Unless he's a little too pudgy now.

I agree with Booker being set for now. Those white trunks made him look like he was wearing diapers.

Test would be better off with the shorts he was sporting for a while. It would take away from that Nash wannabe look he's got going on with the leather pants.

Also, it would be cool to see Goldust re-debut with a new outfit come this Monday when he "reveals" himself.

That's all I can think of off the top of my head for now.

(edited by Eradicator on 1.2.02 1542)
Ringmistress
Lap cheong



Since: 15.1.02
From: Philly

Since last post: 4014 days
Last activity: 4013 days

#6 Posted on
Moegates, just for the record, he's only 12 pounds heavier.


---

We don't THINK so, we KNOW so.
jimimium
Chorizo



Since: 25.1.02
From: Kirksville, MO

Since last post: 2778 days
Last activity: 2764 days

#7 Posted on
I honestly think that Booker is a pant man, not a short man.. but that may just be me.
senor sangre
Bauerwurst



Since: 31.1.02
From: Fred'burg, VA

Since last post: 4880 days
Last activity: 4479 days

#8 Posted on
I think Stacy Keibler needs a new outfit.
I suggest "nothing".
Jaguar
Knackwurst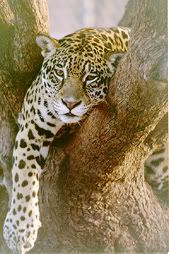 Since: 23.1.02
From: In a Blue State finally

Since last post: 506 days
Last activity: 309 days

#9 Posted on
jimimium! Your town is named for me! My name is BY GAWD KIRK! And you Live in KIRKSVILLE! That's AWESOME!

Caps, Exclamations!, and such probably shouldn't be allowed in my posts.

JAGUAR!
lmo911
Italian



Since: 2.1.02
From: A ways past Parts Unknown and to the left of Dudleyville

Since last post: 4873 days
Last activity: 2622 days

#10 Posted on | Instant Rating: 4.06
Though I like Booker's new red tights (and I liked his dark blue ones too)...I think he looked the best in his old Harlem Heat pants.

Other people who need new outfits.
-Spike: I say he breaks out the overalls and tie-dye!

-Test: After Nash comes back, he's probably going to loose the pants anyway.

-HHH: Someone has to tell him that Denim and Leather do NOT go together!

-Saturn: Those new tights of his have to go! I actually like his military fatigues. But just going back to his old Saturn tights would be fine with me.

-Benoit: I just really hated his newest tights before his injury. He should have stuck with the "crippler" slash mark pants. Especially the black with yellow slashes! Wolverine Colored and all!



---

Nothing is better than X-pac! It's all in the inflection...

"We have clearly reached the point where only rampant and unchecked stabbing can save us!!"
cfgb
Bierwurst



Since: 2.1.02
From: Ottawa, Ontario

Since last post: 278 days
Last activity: 1 day

#11 Posted on | Instant Rating: 7.87
I wish Booker T would go back to wearing the long tights. He looks alot tougher in those for some reason.

He can leave the Harlem Heat over the shoulder straps though. I just want the long tights.


---


Contact cfgb
Visit my homepage
The Sham
Kolbasz



Since: 20.1.02
From: Hamden, CT

Since last post: 3064 days
Last activity: 2416 days

#12 Posted on
I can't believe there's actually a post where this observation is relevant, but...

There's something my friends and I noticed a year or so ago: Chris Benoit changes his tights so that he almost ALWAYS is color coordinated with his opponent. Jericho often does it too... When ever two opponents (or four) are coordinated we say that Benoit had a hand in booking the match.

Anyway, I agree: Test needs a change, HHH needs to lose the leather/denim combo and Booker looks right in the long white tights with the flames.

What about Kaientai? Especially Funaki... maybe those tights are more Japanese than what I usually see, but they just don't look right.

Big Show needs to use his Captain Insano tights.
Quezzy
Scrapple



Since: 6.1.02
From: Pittsburgh, PA

Since last post: 1 day
Last activity: 19 hours

#13 Posted on
If the Hollys ever come back they should get something new. Including Molly, even though I don't really consider her a Holly, I like the super hero gimmick for Hurricane, but not Molly.

I agree that a change for Big Show would be nice, not sure what would look good on him.


I always thought Rocky looked better in his t-shirt and jogging pants.



---

Lance's Response:

THAT IS AWESOME!
cfgb
Bierwurst



Since: 2.1.02
From: Ottawa, Ontario

Since last post: 278 days
Last activity: 1 day

#14 Posted on | Instant Rating: 7.87
I agree that a change for Big Show would be nice, not sure what would look good on him.

Long hair.


---


Contact cfgb
Visit my homepage
PinkSkunk
Blutwurst



Since: 2.1.02
From: Edison, New Jersey, America

Since last post: 5790 days
Last activity: 5790 days

#15 Posted on
Someone may have mentioned it already, but all of the Dudleys need new tights. I'm sick of those army fatigues, I'm sick of Spike wearing almost the same shirt with his pants, and I'm sick of the style. I don't care if they start looking like Los Conquistadors, just upgrade the looks already!

You know, Christian could use a change of tights (something more ego-ish) and that mesh top just has to go. As Edge in one of the more recent Weekly Vistor™ little comics, it reeks of suckitude. Speaking of Edge, didn't he have that style of tights back in 1998 when he was tagging with Sable against Marc Mero and Jackie? Seriously, he too could benefit from a change.


---

...Some fear the Pink...
...But many fear....THE MOUNTIE!
(He's handsome, he's brave, and he's strong, you know)
Omar Padilla
Chourico



Since: 3.1.02

Since last post: 298 days
Last activity: 298 days

#16 Posted on
I think after a while guys just stop caring. I remember Bret Hart stopped wearing new tights when he was about to leave the WWF and all during his WCW tenure. It'd always be black tights and a black tank. I always wondered why. Then he just stopped wearing sunglasses and a jacket to boot.

I've always liked Jericho's tights, but since he jumped to the WWF they've mostly been black. He had some really good looking ones in WCW...(white w/ purple flames on them).

Test had some red pants once...don't blame him for not wearing them again.

RVD, Jericho, Edge, Christian, Storm and Angle seem to be the only ones that consistently change their outfits...which is appreciated by most.


jimimium
Chorizo



Since: 25.1.02
From: Kirksville, MO

Since last post: 2778 days
Last activity: 2764 days

#17 Posted on
Yeah.. I do enjoy people who change their outfits, particularly if they're all as badassed as any of RVD's singlets.. that man has the coolest outfits in wrestling..
Y2Disco
Mettwurst



Since: 2.1.02
From: Pennsburg, PA

Since last post: 5150 days
Last activity: 4904 days

#18 Posted on
Test also had silver pants I believe. I could be wrong, but I think it was when he was part of T&A.


---


.....

Y2D
Heinz Muleman
Cotto



Since: 2.1.02
From: The Jersey Shore

Since last post: 5905 days
Last activity: 5878 days

#19 Posted on
Yeah, I remember Test's silver pants.

I think Justin Credible, when he comes back, is in serious need of a tights makeover. Raven should also go back to the denim-and-comic-t-shirt look.

I do think that the WWF could use a little HBK-style. He always had the best tights.Try it, it's like kissing a peanut!
HitTheSnoozeButton
Boudin rouge



Since: 2.1.02
From: Pittsburgh PA

Since last post: 3428 days
Last activity: 634 days

#20 Posted on
I havent read all the posts, so someone might have said this, but i think Trips needs a wardrobe change. Not back to the pants, but a different color trunks.


---

What a Manuever!
Pages: 1 2 Next