AWArulz
Scrapple



Since: 28.1.02
From: Louisville, KY

Since last post: 43 days
Last activity: 4 days

#21 Posted on | Instant Rating: 3.73
Oddly, my thread "huge Steroid Bust" was found by one person who searched for "kick Cena in the balls" along with 531 people who did not search for that.




---
We'll be back right after order has been restored here in the Omni Center.

"That the universe was formed by a fortuitous concourse of atoms, I will no more believe than that the accidental jumbling of the alphabet would fall into a most ingenious treatise of philosophy" - Swift

OlFuzzyBastard
Knackwurst



Since: 28.4.02
From: Pittsburgh, PA

Since last post: 377 days
Last activity: 353 days

#22 Posted on | Instant Rating: 3.73
A thread I posted about discovering that I'm distantly related to Tom Ridge (still shudder to think about it) somehow has become a popular destination for people seeking aunt/nephew incest porn. And one guy wondering if Scott Bakula is a Republican.
Leroy
Boudin blanc



Since: 7.2.02

Since last post: 941 days
Last activity: 941 days

#23 Posted on | Instant Rating: 6.79
Carl Lewis Sings brought 282 people to the board (just behind threads on the 80GB PS3 and The Office).

And since the link no longer exists, here's what those folks were looking for...

Yeah, baby.


---
The Thrill
Banger



Since: 16.4.02
From: Green Bay, WI

Since last post: 1502 days
Last activity: 136 days

#24 Posted on | Instant Rating: 4.25
Welcome home, men of the 2nd Bn, 127th Inf, 32d "Red Arrow" Brigade, WI Army Nat'l Guard! Good luck to those down south.

Over 1400 looks at 2003's NFL Throwbacks You'll See on Turkey Day. (The W)

Coming in at #2 by about 1000 fewer looks, I pimped sbemail94. (The W)

Weird.


---
NWAWisconsin.com...Live, Local Pro Wrestling!


BigDaddyLoco
Scrapple



Since: 2.1.02

Since last post: 6 days
Last activity: 5 days

#25 Posted on | Instant Rating: 3.46
'John Edwards Admits Affair' has gotten all kinds of searches from foreigners looking for different lesbian web pages, whether they are older, have a dildo, anal, or asian. Click Here (The W)
Shem the Penman
Toulouse



Since: 16.1.02
From: The Off-Center of the Universe (aka Philadelphia)

Since last post: 1576 days
Last activity: 1374 days

#26 Posted on
Hmm. I haven't started a thread in nearly two years. I'm sure you're all grateful.

Unsurprisingly, the two threads I've done that have gotten the most referrals were a Raw preview from 2002 (people looking for "wweraw," mostly) and an '04 thread looking for the Ticketmaster presale code for the Royal Rumble.


---

"The object of persecution is persecution. The object of torture is torture. The object of power is power. Now do you begin to understand me?"
Teapot
Kishke



Since: 1.8.02
From: Louisville KY

Since last post: 83 days
Last activity: 83 days

#27 Posted on | Instant Rating: 7.89
My big ones were:

Harry Potter 6: July 16, the referrals to which taught me that most people can't spell "Voldemort". Also, some guy in Germany got there by searching for "jjf93kw1ohyyf wvaaly 6 dov kplk".

LOST: Through The Looking Glass (5/23/07) - the fourth season finale. One referrer wanted to know whose "gasket" did Jack visit. Lots of people searching for who died. And some guy searching for "david kelley" and "louisville, ky".

Eli Roth to withdraw "Hostel II" from theatres - some poor guy looking for a youth hostel in Oshkosh, WI. And two weird referrals from Germany on searches for "http://www.proposal-to-mary.com" and "http://bargains-hunter.blogspot.com".


---
Gugs
Bierwurst



Since: 9.7.02
From: Sleep (That's where I'm a viking)

Since last post: 1830 days
Last activity: 959 days

#28 Posted on | Instant Rating: 0.60
I had somehow forgotten that I used to do Raw recaps. That one got 925 referrals, including a bunch for "WWE SLIKE."


---
dunkndollaz
Banger
Back to Back Survivor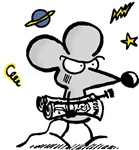 Since: 3.1.02
From: Northern NJ

Since last post: 3 days
Last activity: 3 days

#29 Posted on
It would seem that the vast majority of the referrals to my Maxim's Lamest 30 Superheroes thread were searching for "supernipples"

I am so proud


---

I'm Blind Jimmy Winthrop, Blues singer for the Rich.
StingArmy
Andouille



Since: 3.5.03
From: Georgia bred, you can tell by my Hawk jersey

Since last post: 825 days
Last activity: 55 days

#30 Posted on | Instant Rating: 3.44
My post popular (most referenced? most referred to? most queried?) thread by far with 700+ referrals was about Hulk and Linda Hogan getting divorced. Sadly, there are no random referrals about Sponge Bob getting a boner.

- StingArmy
StaggerLee
Scrapple



Since: 3.10.02
From: Right side of the tracks

Since last post: 5 days
Last activity: 1 day

#31 Posted on | Instant Rating: 1.82
Well, my most referred thread was "here they are, Maria's playboy pics" with 1508 searches.

Coming in second? "Olympic hotties" with 771, which just edged out "I'm in love with molly holly" which had 689.

Some of the funnier searches for the olympic hotties thread were gems such as "Carly Patterson's wedgie" and "amanda Beard wannahaves".
Torchslasher
Knackwurst



Since: 17.1.02
From: New F'n Jersey

Since last post: 77 days
Last activity: 76 days

#32 Posted on | Instant Rating: 4.48
My two most referred to threads were about The Legend of Zelda: The Minish Cap (mostly people looking for the list of all 139 figurines in the game), and when I talked about having to go to court for not having updated insurance or registration in New Jersey.

At least my review of Wrong Turn was found by two people looking for Emmanuelle Chriqui.


---

Click Here (czwfans.com)

For all your CZW and Nickels Trivia information.

"Put on your helmets, we'll be reaching speeds of 3!"
"It was nice of you to give that dead woman another chance."
"All right, look alive everybody...oh sorry Susan."- MST3K: Space Mutiny
Click Here (myspace.com)
Sec19Row53
Lap cheong



Since: 2.1.02
From: Oconomowoc, WI

Since last post: 19 days
Last activity: 4 days

#33 Posted on | Instant Rating: 7.96
DP Leaving ESPN with 108 referrals.

I think I'm more excited about the fact that I was cited in the New York University Law Review based on this More Shit from Jesse Jackson, in which we debated the Rooney Rule.

(edited by Sec19Row53 on 6.10.08 2152)
Reverend J Shaft
Toulouse




Since: 25.6.03
From: Home of The Big House

Since last post: 48 days
Last activity: 10 days

#34 Posted on | Instant Rating: 0.77
Sweet feature. My top two (by far) were:

Boom Goes the Dynamite!: Linking to the poor Ball State sportscaster who flubs nearly every minute of his segment except for the aforementioned non-sequitur which is made infinitely more famous when Scott VanPelt starts using it during SportsCenter higlights. The most hilarious referral was someone searching for "CRAIG EHLO RETURNS TO CLEVELAND". And....

Kris Benson: Sexual tyrannosaur: Quite obviously, no one was searching for Kris, but rather his "media-friendly" wife, Anna.
Big Bad
Scrapple



Since: 4.1.02
From: Dorchester, Ontario

Since last post: 10 days
Last activity: 3 days

#35 Posted on | Instant Rating: 4.56
I cracked the thousand-barrier (1117) with this thread (The W) about a Hillary Duff/Lindsay Lohan feud. The search threads were pretty much all combinations of various teen starlets plus the word 'nude.'

Honourable mention....
U2's Greatest Hits (The W) (863 referrals)

Tim Burton Does Willy Wonka (The W) (724 referrals)


---

"How is it that I am a good actor? What I do is I... pretend to be the person I'm portraying. You're confused. Case in point: in Lord of the Rings, Peter Jackson comes to me and says 'I would like you to be Gandalf the Wizard,' and I said 'You are aware that I am not really a wizard?' and Peter Jackson said 'I would like you to use your acting skills to portray a wizard for the duration of the show.' So I said 'Okay' and then I said to myself 'Mmm.. How do I do that?' And this is what I did: I imagined that I was a wizard, and then I pretended, and acted, in that way on the stage. How did I know what to say? The words were written down for me in a script. How did I know where to stand? People told me where to stand." -- Sir Ian McKellen, Extras
Big Stewie
Braunschweiger



Since: 17.2.04
From: St. Louis, MO

Since last post: 2035 days
Last activity: 290 days

#36 Posted on | Instant Rating: 9.00
Well, in the 4+ years I've been here, I've posted four times before now (so my once-a-year average remains intact), and started only one thread, about Jimmy Fallon replacing Conan O'Brien on Late Night. Only six referrals, five mundane, but the sixth one was a Google search for butalbital, which is apparently a headache and pain relieving barbiturate. That may well come in handy for an hour's worth of Jimmy Fallon every weeknight.
Pages: Prev 1 2