CRZ
Big Brother
Administrator



Since: 9.12.01
From: ミネアポリス

Since last post: 3 days
Last activity: 2 days


ICQ:
#1 Posted on | Instant Rating: 8.86
One of the (good | bad | scary) things about adding to the sum total of data that is reachable on the World Wide Web with your virtual chicken scratches is that with the right terms entered into the right search engines, ANYBODY in the world can find something YOU have written at ANY time, visit here, and read it. (This is how we end up with people who register, ask a question about the maximum money possible to win on Jeopardy!, and then are never seen again, for instance.)

One of the fun things about my (allegéd) ability to read web logs and then turn around and right code based on what we log is that YOU can see at any time just how many people have found threads you've started, from where, at what time, and how often.

How, you ask? It's really quite simple:
1. Click over to your profile (The W). (I hope that link actually takes you to YOUR profile.)

2. At the bottom of the page, click "View threads by this user."

You'll find a "Referrals" column smack dab near the middle of the subsequent list of threads. Find a nice, fat number and click on it! Marvel!

Then, come back and share your results with us.

Here's my answer:

I am surprised to learn that so many people are unable to find the "English" link over at the Flashfabrica site (not that I found it, either - I just managed to figure everything out before somebody told me it was there) as evidence by the dozens of variations of "flashfabrica english" searches listed at http://the-w.com/referrals.php/thread=36101.





---

Promote this thread!
Alessandro
Lap cheong




Since: 2.1.02
From: Worcester MA

Since last post: 78 days
Last activity: 1 day

#2 Posted on | Instant Rating: 3.03
I'm very ashamed that my top two referrals have to do with lesbian-incest footage from the game "Viewtiful Joe" and the X-Pac-Chyna sex tape ... Also, a lot of people seem interested in finding images from the old Undertaker comic book.

(edited by Alessandro on 30.9.08 1258)
---

The most hilarious thing about Tommy Dreamer is that everyone else in WWE, from Shelton Benjamin to dudes who haven't even debuted yet, has a T-shirt available. WWE doesn't even bother printing up a T-shirt for Tommy Dreamer, A MAN WHOSE GIMMICK IS WEARING A T-SHIRT WHILE WRESTLING. And why is that? Because not a god damn person would ever pay money for a Tommy Dreamer shirt. Not even his own mother. As a result he usually ends up wearing a shirt that says "WRESTLEMANIA 24" or "JUDGEMENT DAY." I think it's time for Tommy Dreamer to just print up a T-shirt that says "UPCOMING PAY PER VIEW"
BoromirMark
Potato korv



Since: 8.5.02
From: Milan-Ann Arbor, MI

Since last post: 1167 days
Last activity: 1167 days

#3 Posted on | Instant Rating: 3.35
My top referral'd thread is the one I started on the Office episode "Launch Party" (The W). Not surprisingly, a lot of the referrals are simple searches for 'the office' or a related quote from the episode. However, there is also a search for "pelvic short jokes".

My next most referred thread is an ollllllllld one. It's a Red Wings related thread entitled "Friendly Reminder" (The W). And, well, I'll let the searches speak for themselves:

catholic girls wearing ties (The W)
baa baaa bush (The W)
rookie of the year paddycakes (The W)

(edited by BoromirMark on 30.9.08 1309)

---

Michigan against the SEC: 20-5-1 (7-3 in bowl games)


El Nastio
Banger



Since: 14.1.02
From: Ottawa Ontario, by way of Walkerton

Since last post: 4 days
Last activity: 3 hours


ICQ:
#4 Posted on
I have a couple of good ones, but my most referred one is my VG Review of "Metriod Prime" (The W). Sadly, life got in the way and I had to stop writing.


---

You know, I really don't know what to put here. Close your eyes and thank of something funny!
Alex
Lap cheong



Since: 24.2.02

Since last post: 361 days
Last activity: 9 days

#5 Posted on | Instant Rating: 5.51
The threads I started for Spectacular Spider-Man were so detailed in the episode name and number that I got all kinds of people looking for full episodes.
whatever
Bierwurst




Since: 12.2.02
From: Cleveland, Ohio

Since last post: 74 days
Last activity: 5 hours

#6 Posted on | Instant Rating: 4.51
#1 Thread - The Office "Negotiations", due to several miscellaneous "Office" searches.

A close second: Last Comic Standing (7/17), thanks to waaaaaaay too many searches on Iliza Schlesinger's, er, assets. An assist goes to CRZ for breaking it out from the ongoing LCS thread.

(edited by whatever on 30.9.08 1444)

---

"As you may have read in Robert Parker's Wine Newsletter, 'Donaghy Estates tastes like the urine of Satan, after a hefty portion of asparagus.'" Jack Donaghy, 30 Rock
Mr. Boffo
Scrapple



Since: 24.3.02
From: Oshkosh, WI

Since last post: 1791 days
Last activity: 1751 days

#7 Posted on | Instant Rating: 4.91
Well the biggest is Gail Kim Naked, which needs no explanation. The second is definitely the TV Ratings thread where I said that EliteXC hadn't done so well that I solicited to deadspin. But what's funny is that spam websites ended up putting it on their page. There were links from http://www.vastrx.com/ , http://www.processrx.com/cyclobenzaprine.htm , http://www.viagraoverstock.com/ .
I also was not aware that Clay Travis from CBS Sportsline linked to it http://www.sportsline.com/spin/story/10853499 .

Besides those two, the last two good threads I had was the TV Ratings from 9/9 to 9/15 and http://the-w.com/thread.php/id=35145 , where I was looking for an iTunes replacement.

That TV ratings did well because it got posted on imdb by people discussing Terminator: The Sarah Connor Chronicles.

The iTunes thread has some weird ones. Someone from the UK was looking for Wrestlemania 24 in MP4 format and ended up in that thread.
Someone from Israel did a google search for My Documents\My Music\iTunes\iTunes Music\Podcasts\ delete old .
An American used Yahoo to search for www.Music\iTunes\iTunes Music\Downloads\Podcasts. I think it may have been Creed Bratton trying to reach his website (www.creedthoughts.gov.www\creedthoughts).
The thread was also found by people trying to troubleshoot MediaMonkey and Juice, two of the programs mentioned.

(edited by Mr. Boffo on 30.9.08 1400)
Mr Heel II
Lap cheong



Since: 25.2.02

Since last post: 110 days
Last activity: 9 days

#8 Posted on | Instant Rating: 3.08
I'm kind of amused that my In What Room Did You Lose your Virginity thread resulted in referrals for searches for "aunt's bedroom" and "christine Peterson calgary".

Poor Christine.


Lexus
Andouille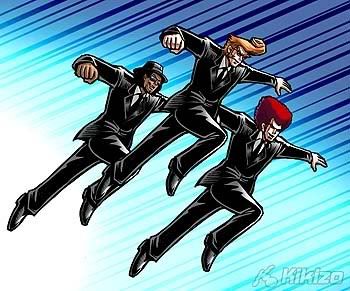 Since: 2.1.02
From: Stafford, VA

Since last post: 2 days
Last activity: 1 min.

#9 Posted on | Instant Rating: 3.80
My biggest, with a 99, is My review of Knights of the Old Republic 2 - December, 2004

The rest are video game related, too.

Asking about the benefits of PS2 - Feb, 2004, 25 referrals, most about PS2 Laser lenses, and one about how to wire a PS2 into a luxury car (look at my monicker and guess which).

Grand Theft Auto for the GameBoy Advance - December, 2004, 22 referrals.

(edited by Lexus on 30.9.08 1515)

---

"Laugh and the world laughs with you. Frown and the world laughs at you."
-Me.
spf
Scrapple



Since: 2.1.02
From: The Las Vegas of Canada

Since last post: 965 days
Last activity: 384 days

#10 Posted on | Instant Rating: 5.16
I can only assume the poor searcher who found my thread on the SHIMMER Vol. 17 and 18 tapings (The W) was disappointed by the results of his search for "hot blonde tag teamed." More or less disappointed than the searcher for "uk women wrestlers who do their opponents on youtube"? God only knows.

(edited by spf on 2.10.08 1057)

---

2007 W-League Fantasy Football champion!
cranlsn
Toulouse



Since: 18.3.02
From: Hartland, WI

Since last post: 1 day
Last activity: 1 day

#11 Posted on | Instant Rating: 5.52

My top two referrals were an old one talking about Geoff Jenkins gruesome injury (The W) and a thread where I needed to find Spiderbait's (The W) version of "Ghost Rider's In The Sky".

I was surprised by how many people wanted to find comments on the truly awful, and deservedly short lived, Point Pleasant (The W).

Just happened to look and all but one of the searches for Point Pleasant involved a search for "xtreme"???

(edited by cranlsn on 30.9.08 1423)
dwaters
Bierwurst



Since: 16.10.02
From: Connecticut

Since last post: 3 days
Last activity: 1 day

#12 Posted on | Instant Rating: 2.94
The most referrals by far for me is 548 for my "Who's the hottest woman on TV right now?" thread.

Lots of searches for women's names and one search for "Mickie James Genitals".

The next highest ones are for "The Office".
Jobberman
Kishke



Since: 2.1.02
From: West Palm Beach, FL

Since last post: 1421 days
Last activity: 73 days

#13 Posted on | Instant Rating: 5.00
I got 831 referrals with this thread. From all the way back in 2003.
kwik
Summer sausage




Since: 5.9.02
From: Norwich, NY

Since last post: 851 days
Last activity: 831 days

#14 Posted on | Instant Rating: 4.53
Lots o' people (well 23, at least) were curious about "1 vs. 100", and that curiosity led them right to this thread. (The W)


---

hansen9j
Andouille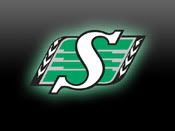 Since: 7.11.02
From: Riderville, SK

Since last post: 4 days
Last activity: 1 day

#15 Posted on | Instant Rating: 7.39
I'm mostly Debbie Downer (The W) and Hyatte (The W) fans. I am, however, way too proud of the fact that I am the top hit for GCWOC (The W).


---

It is the policy of the documentary crew to remain true observers and not interfere with its subjects.



SchippeWreck
Banger



Since: 26.3.03
From: Glendale, CA

Since last post: 1 day
Last activity: 1 day

#16 Posted on | Instant Rating: 8.49
My biggest thread for referrals was "Spike TV??!!", most of which were from searches from Stripperella.

But hidden amongst all those referrals was the disturbing "spongebob square pants with boner".


---

"It's magic! We don't need to explain it!"
tarnish
Landjager



Since: 13.2.02
From: Back in the Heart of Hali

Since last post: 186 days
Last activity: 2 days

#17 Posted on | Instant Rating: 7.60

Evidently, my only thread of note has been my review of the Bob Dylan show in Halifax a few months ago. No linkers, and all the referrals were pretty predictable.

drjayphd
Scrapple
Moderator




Since: 22.4.02
From: Outside of Boston

Since last post: 69 days
Last activity: 19 days


ICQ:
#18 Posted on | Instant Rating: 7.54
You wanted the best, you got... Out of Context Quote of the Week.
"Two men enter. One man leaves...with groceries." (SchippeWreck)
---
My thread on Michael Vick taking a plea got some, erm, interesting referrals, although none as strange as the thread on Eddie Griffin dying getting a hit for "crz benoit tragedy".

Lotta searches for "McGahee", Charley Steiner and Carl Lewis, and Peak Oil, though.


---
pieman
As young as
he feels




Since: 11.12.01
From: China, Maine

Since last post: 4 days
Last activity: 1 day


ICQ:
#19 Posted on | Instant Rating: 7.30


By far my biggest referral thread (with 907) is the world-famous, may-it-never-die thread "Test Pattern" when I innocently asked what was up with the picture at the top of the page on January 8, 2007.


---


The Defending World Champion New York Football Giants
KJames199
Scrapple
Moderator



Since: 10.12.01
From: #yqr

Since last post: 4 days
Last activity: 1 day

#20 Posted on | Instant Rating: 7.50
In general, my concert reviews get the most referrals, and some of the search terms are amusing:

Hawksley Workman concert review:
- why does a veggie tray smell
- what happens if a cat scratches you on the face and its a big line is their a cream/

R.E.M. concert review:
- lesbian boxing

Oasis/Matt Costa/Ryan Adams concert review:
- matt costa planning on fucking up again and again


---

JK: LJ, S&H, KMA, FB
Pages: 1 2 Next