Eddie Famous
Andouille



Since: 11.12.01
From: Catlin IL

Since last post: 488 days
Last activity: 28 days

#22 Posted on | Instant Rating: 5.51

Nitro Girl Spice


---

As of 2/28/05: 101 pounds since December 7, 2004
OFFICIAL THREE-MONTH COUNT: 112 pounds on March 9, 2005
OFFICIAL SIX-MONTH COUNT: 142 pounds on June 8, 2005
As of 11/7/05: 177 pounds "I've lost a cruiserweight"
Packman V2
Bratwurst



Since: 16.3.04
From: Albuquerque, NM

Since last post: 4 days
Last activity: 10 hours

#23 Posted on | Instant Rating: 5.04
Back when the Spice Girls were at the peak of popularity, me and my buddies all had a favorite, all of us different.

I liked Ginger Spice, one friend liked Baby Spice, and one liked Sporty Spice.




---
Wolfram J. Paulovich
Frankfurter



Since: 11.11.02
From: Fat City, Baby

Since last post: 4267 days
Last activity: 3638 days

#24 Posted on | Instant Rating: 5.66
Ginger. Hands down.

I remember being in college when her Playboy pictorial was published. Even though everyone in college was supposed to be ironically hip and too cool to show genuine interest in anything, I remember plenty of guys going and buying that issue the day it came out. We were a small school with bars, restaurants and convenience stores within walking distance; you could get drunk and go out to eat for months without ever getting in your car. Still, people normally consumed with collegiate sloth were driving to buy a magazine featuring pictures of the girl from "that stupid girl group [we] don't care about... 'cause it SUCKS." Genuine hotness trumps faux world-weariness and college laziness.

(edited by Jeb Tennyson Lund on 9.11.05 0116)

---
The Obtuse Angle Archive.
ICEMAN
Landjager



Since: 23.5.02
From: Nashville,TN

Since last post: 3187 days
Last activity: 2875 days

#25 Posted on | Instant Rating: 5.21
Put me in the Ginger camp too. And Baby was up there too.

And I still have that Playboy somewhere. I remember I bought it off a Girl-Friend of mine for 10 bucks. She had a suscription and she didn't like the Spice Girls.


---
BigSteve
Pepperoni



Since: 23.7.04
From: Baltimore, MD

Since last post: 4153 days
Last activity: 3881 days

#26 Posted on | Instant Rating: 3.00
Originally posted by dunkndollaz

---

Baby Spice - and she has grown up quite nicely (emmabuntonofficial.com)

---


Yeah....I can't say I really remember the Spice Girls all that well, but I can't see any of the others beating that offering.
Tribal Prophet
Andouille



Since: 9.1.02
From: Winnipeg, MB, Canada

Since last post: 803 days
Last activity: 63 days

#27 Posted on | Instant Rating: 5.62
Add one more vote for Posh, please.

ps. Although if Nitro Girl Spice WAS an option, I'd be all up in that grill, DZ Ran Style. 4-Life. Hooty-Hoo! Okay, I'm out of outdated WCW references... FOR NOW!


Tribal Prophet
R-Dub
Pickled pork



Since: 25.8.05
From: Michigan

Since last post: 131 days
Last activity: 47 days

#28 Posted on | Instant Rating: 5.00
Ginger.
Shem the Penman
Toulouse



Since: 16.1.02
From: The Off-Center of the Universe (aka Philadelphia)

Since last post: 1575 days
Last activity: 1373 days

#29 Posted on | Instant Rating: 6.00
Baby.

(formercopyeditor)And it's "sexiest."(/formercopyeditor)


---

"I don't think anyone anticipated the breach of the levees." -- George W. Bush, Good Morning America, September 1, 2005
OndaGrande
Boudin rouge



Since: 1.5.03
From: California, Home of THE LAKERS!

Since last post: 530 days
Last activity: 95 days

#30 Posted on | Instant Rating: 2.13

In order IMO Victoria (Posh) Melanie C (Sporty) Emma (Baby)Mel G (Scary) and Gerri (Ginger)


---

LEARN IT, KNOW IT, LIVE IT!
rockdotcom_2.0
Frankfurter



Since: 9.1.02
From: Virginia Beach Va

Since last post: 1893 days
Last activity: 93 days

#31 Posted on | Instant Rating: 4.23
Scary. If there is anything sexier than a black woman with a British accent I havent seen it.

(edited by rockdotcom_2.0 on 10.11.05 1843)

---

"I could be wrong, but I doubt it"---Charles Barkley


Texas Kelly
Lap cheong



Since: 3.1.02
From: FOREST HILLS CONTROLS THE UNIVERSE

Since last post: 235 days
Last activity: 53 days


ICQ:
#32 Posted on | Instant Rating: 5.00
I'm with the Sporty guys.


---
read a bunch of incoherent nonsense
now 52% more incoherent!
smark/net attack Advisory System Status is: Elevated
(Holds; July 5, 2005)
It's good to see that the WWE isn't backing away from Batista or Cena. There's still some questions lingering over a few of the draft moves they either made or didn't make (Jericho being a prime example), but the stage is set for a solid run to Summerslam that may send the indicator down. The longer Triple H stays away is also a plus...
Cerebus
Scrapple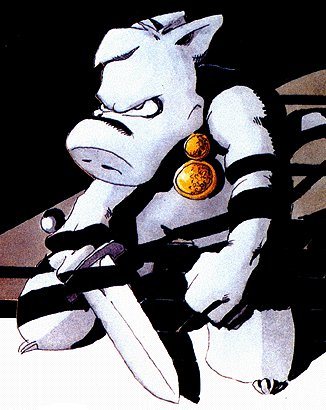 Since: 17.11.02

Since last post: 328 days
Last activity: 49 days

#33 Posted on | Instant Rating: 2.23
I'm sorry!

I can not pick just ONE. They each had SOMETHING worth enjoying looking at.

...even though Victoria had pancake breasts.
jwrestle
Lap cheong



Since: 4.4.03
From: Nitro WV

Since last post: 51 days
Last activity: 16 days


ICQ:
#34 Posted on | Instant Rating: 1.37
1: Ginger, 2: Sporty, 3: Baby, 4: Posh, 5: Scary.

Posh and Baby have interchanged several times.

(edited by jwrestle on 23.11.05 1927)

---
If you can't beat'em whack'em with a chair!

Go ahead...take a Chance!

UnsUwe
Chourico



Since: 6.7.02
From: Germany

Since last post: 1876 days
Last activity: 1519 days


ICQ:
#35 Posted on
In descending order:

Posh
Baby
Sporty
Scary
Ginger

When I saw Ginger back then, a line by Peggy Bundy always came to mind, after Al went to a hair salon for the first time: "You look like a fruit, Al!". Ginger looked like a fruit, and is probably no. 1 on the least-attractive-celebrity-ever-list.


---
Sweet dreams......
J.H.
Cotto



Since: 8.12.05
From: Toledo, Ohio

Since last post: 4520 days
Last activity: 3426 days

#36 Posted on | Instant Rating: 4.43
Posh.. i mean really!
spf
Scrapple



Since: 2.1.02
From: The Las Vegas of Canada

Since last post: 937 days
Last activity: 357 days

#37 Posted on | Instant Rating: 5.57
Okay, I got bored, and decided to run the numbers on this one.

-I gave them points on a 5 point scale. If someone mentioned just one of them, that person got 5 points. And then descending for those who mentioned the order they would put them in.

Average scores:
Baby - 4.4
Sporty - 4.27
Posh - 4.25
Ginger - 4.21
Scary - 2.83

Total first place votes:
Ginger - 9
Sporty - 7
Baby - 6
Posh - 5
Scary - 2
Guru Zim
SQL Dejection
Administrator



Since: 9.12.01
From: Bay City, OR

Since last post: 17 days
Last activity: 1 day


ICQ:
#38 Posted on | Instant Rating: 8.81
Your methodology is flawed. If I were to cast one vote for the non-existent "Zany" Spice, she would have the highest average (5/1).

You should be adding up all of the points and dividing them by the total number of votes.

I don't have that much free time
---

Ignorance is bliss for you, hell for me.
Lexus
Andouille



Since: 2.1.02
From: Stafford, VA

Since last post: 13 days
Last activity: 13 days

#39 Posted on | Instant Rating: 5.28
Uh, the one that did porn. Posing naked is a turn on for me. Go figure.


---

Hold nothing sacred and you'll never be dissapointed. Especially not this statement.
Kevintripod
Banger



Since: 11.5.03
From: Mount Pleasant, Pa.

Since last post: 5 days
Last activity: 19 hours

#40 Posted on | Instant Rating: 5.42
Originally posted by Lexus

---

Uh, the one that did porn. Posing naked is a turn on for me.

---


Not sure I would call Ginger posing nude "porn".

Is Playboy considered porn ?

(edited by Kevintripod on 13.12.05 0751)

---

"Oh it's on like Donkey Kong !!!" - Stifler, American Wedding
Pages: Prev 1 2