lmo911
Italian



Since: 2.1.02
From: A ways past Parts Unknown and to the left of Dudleyville

Since last post: 4844 days
Last activity: 2593 days

#2 Posted on | Instant Rating: 4.06
For me, it has to be Raiders of the Lost Ark!

-4 eyed Nazis who get horribly burned!
-Meltings Nazis!
-Nazis getting the crap knocked out of them!

It's pretty much a Nazis getting their asses kicked, shot, melted thing. Well that and it was just a fun adventure movie.


---

Nothing is better than X-pac! It's all in the inflection...

"We have clearly reached the point where only rampant and unchecked stabbing can save us!!"
MoeGates
Boudin blanc



Since: 6.1.02
From: Brooklyn, NY

Since last post: 58 days
Last activity: 20 hours

#3 Posted on
Star Wars by far. Star Wars is the best of that trilogy, and I'm a huge Temple of Doom mark. The other three are outclassed in my opinion.

What about Jaws?

Moe


---

And you know this...Man!
Challer
Tocino




Since: 20.2.02
From: Djibouti

Since last post: 5888 days
Last activity: 5686 days

#4 Posted on
Star Wars dude. You can't resist the power of the dark side.


---

Don't Blame Canada. Blame Yourself -- Lance Storm
Quezzy
Scrapple



Since: 6.1.02
From: Pittsburgh, PA

Since last post: 7 days
Last activity: 8 hours

#5 Posted on
You liked Star Wars best out of the Star Wars trilogy? That's surprising I think like 95% of the people I know like Empire Strikes Back the best. But I personally like Star Wars better also.

As for Jaws, eh, i don't like Jaws, so i left it off. But then again I also don't like Terminator and put it on there so I guess I have no good reason for leaving off Jaws.


---

Lance's Response:

THAT IS AWESOME!
spf
Scrapple



Since: 2.1.02
From: The Las Vegas of Canada

Since last post: 935 days
Last activity: 355 days

#6 Posted on
Man that's tough. I'd have to take Star Wars narrowly over Die Hard and Terminator. Personally I thought Last Crusade and Lethal Weapon 2 were the best in their respective series.


---

There, I feel better now.
Addy
Bauerwurst



Since: 24.1.02
From: Melbourne, Aussie Land

Since last post: 5890 days
Last activity: 5886 days

#7 Posted on
THE TERMINATOR

Arnie as the bad guy is sooooooooooooooooo cool!!!!!!!!!!!!!!!!!!!!!!!! I'll be back!

Star Wars is a great movie, but the Empire Strikes Back is better.


---

"Playoffs? Don't talk about playoffs. Are you kidding me? Playoffs? I'm just hoping we can win a game, another game." - Jim Mora
Jobberman
Kishke



Since: 2.1.02
From: West Palm Beach, FL

Since last post: 1391 days
Last activity: 43 days

#8 Posted on
Star Wars then Raiders. What about Back to the Future? I like that one too.


---

Why, oh why, didn't I take the blue pill...
Slestak
Salami



Since: 2.1.02
From: Oklahoma City

Since last post: 5739 days
Last activity: 5673 days

#9 Posted on
Originally posted by Quezzy

---

Out of these series of movies which one had the best first movie in the series.



Star Wars

Indiana Jones (Raiders of the Lost Ark)

Die Hard

Lethal Weapon

Terminator


---


If you are measuring the quality of each first movie, then I'd have to say Star Wars (Episode IV, not Episode I) and Raiders are neck-in-neck for me.

However, if you compare how much better the first movie is than the rest in the series, then I have to give the nod to Terminator. T2 had cool effects, but was pretty lame.

There are other movie franchises that should be in this list. The Alien movies immediately spring to mind.


---
Eatin' fruit and bein' cool
Net Hack Slasher
Banger



Since: 6.1.02
From: Outer reaches of your mind

Since last post: 4899 days
Last activity: 3319 days

#10 Posted on
I'm an Indiana Jones mark, best series ever..
ScreamingHeadGuy
Frankfurter



Since: 1.2.02
From: Appleton, WI

Since last post: 2058 days
Last activity: 2058 days

#11 Posted on
It's gotta be Indiana Jones, by far.

As to which StarWars movie was best, I think that Empire, by itself, isn't much. I mean, it's just character development between StarWars and Return. But that's me. And it doesn't really matter, because Indiana Jones is the better movie anyway.




---

Fighting evil by moonlight,
Winning love by daylight,
Never one to take a slight,
He is the one ScreamingHeadGuy
SerWolfe
Landjager



Since: 11.1.02
From: st louis

Since last post: 5523 days
Last activity: 5523 days

#12 Posted on
indiana jones.... but it's close... because i still stop and watch star wars whenever its on.. i dont do that for any other movie i've seen before...


---

I've got two words for ya!
Jaguar
Knackwurst



Since: 23.1.02
From: In a Blue State finally

Since last post: 477 days
Last activity: 280 days

#13 Posted on
Die Hard all the way, baby.

YIPPIEE KAY YAY!

-Jag
The Big Kat
Kishke



Since: 11.1.02
From: Austin, TX

Since last post: 1770 days
Last activity: 1 day

#14 Posted on
Talk about 5 great movies! This is a tough decision. I'm gonna go with Star Wars. I love Raiders, I love Die Hard. Lethal Weapon and Terminator are great, but don't rank up there with the others.


---

-The Big Kat
"It's not that I'm lazy, it's that I just don't care." -Peter Gibbons, Office Space
Bullitt
Shot in the dark




Since: 11.1.02
From: Houston

Since last post: 632 days
Last activity: 632 days

#15 Posted on
I'll take Terminator over the others, and I still think it's superior to T2.


---

Q: If you could have interviewed Marvin Gaye, where would you have proposed to meet and what would you have asked him?

A: I would have met anywhere as long as it was before his father shot him. I would have asked him, "Hey, don't you think there's some chance that your father might shoot you? To death, I mean?"


www.Gordie.ca
Ffej
Boudin rouge



Since: 15.1.02
From: Flatwoods, KY

Since last post: 3632 days
Last activity: 1941 days

#16 Posted on
Star Wars Episode 4: A New Hope. Its a classic, timeless story. The original could stand by itself without the sequels.

BTW most people I know hate Empire, but for a transitional film it was great. As for Jedi well to quote Dante form Clerks: "All Jedi had was a bunch of Muppets."


---

If I lived back in the wild west days, instead of carrying a six-gun in my holster, I'd carry a soldering iron. That way, if some smart-aleck cowboy said something like "Hey, look. He's carrying a soldering iron!" and started laughing, and everybody else started laughing, I could just say, "That's right, it's a soldering iron. The soldering iron of justice." Then everybody would get real quiet and ashamed, because they had made fun of the soldering iron of justice, and I could probably hit them up for a free drink.
JayJayDean
Scrapple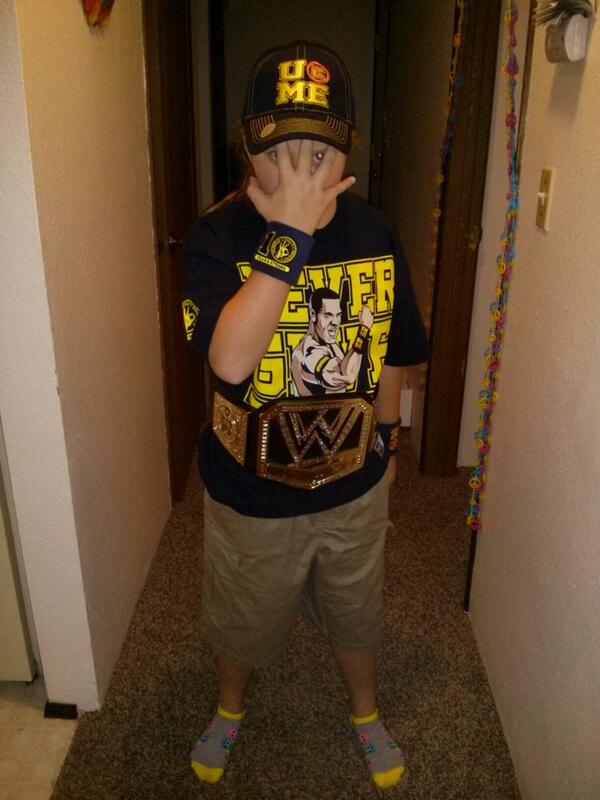 Since: 2.1.02
From: Seattle, WA

Since last post: 850 days
Last activity: 428 days

#17 Posted on
Die Hard is my favorite movie of all-time, bar none. If you put all five of these movies in front of me this is the order I would watch them:

1. Die Hard
2. Lethal Weapon
3. The Terminator
4. Raiders of the Lost Ark
5. Star Wars

Although, thinking about it further, the list would actually be more like this:

1. Die Hard
2. Lethal Weapon
3. Die Hard (again)
4. The Terminator
5. Raiders of the Lost Ark
6. Die Hard (yet again)
7. Lethal Weapon
8. Star Wars