Guru Zim
SQL Dejection
Administrator



Since: 9.12.01
From: Bay City, OR

Since last post: 11 days
Last activity: 11 days


ICQ:
#1 Posted on | Instant Rating: 8.81
After picking up Final Fantasy X again the other day, I was thinking about how I used to replay games over and over again - but now I have some that I haven't even played through once.

Which games do you return to over and over again, and why?

For me, it was the original Metroid. I probably finished that game 20-30 times. I tried to find everything on it. Back when I had it, I only had about 10 NES games, and this was my favorite so it ended up in the NES more than other stuff.

I've probably finished the original Legend of Zelda 5 or 6 times as well. I will still play that from time to time as a time waster.


---

Sign up for Folding@Home and join our team. PM me for details.

Ignorance is bliss for you, hell for me.
Promote this thread!
Tenken347
Knackwurst



Since: 27.2.03
From: Parts Unknown

Since last post: 1 day
Last activity: 8 hours

#2 Posted on | Instant Rating: 3.51
Oh, lots. But the biggie is probably Final Fantasy VI, which I've played so many times I've lost count. I've also gotten several playthroughs out of Lunar: Silver Star Story, and I just recently gave Mega Man X another go 'round. And I don't know if fighting games really count, but SFII and King of Fighters '97 are always good fun.
JayJayDean
Scrapple



Since: 2.1.02
From: Seattle, WA

Since last post: 846 days
Last activity: 424 days

#3 Posted on | Instant Rating: 7.40
I've started playing GTA III and GTA: Vice City again. My original GTA III save was four years old.


---

Holy fuck shit motherfucker shit. Read comics. Fuck shit shit fuck shit I sold out when I did my job. Fuck fuck fuck shit fuck. Sorry had to do it....

*snip*

Revenge of the Sith = one thumb up from me. Fuck shit. I want to tittie fuck your ass. -- The Guinness. to Cerebus
hansen9j
Andouille




Since: 7.11.02
From: Riderville, SK

Since last post: 18 days
Last activity: 9 hours

#4 Posted on | Instant Rating: 5.21
I bought Zelda: Ocarina of Time, and I don't even own an N64; it's just come up enough times that I've been able to borrow a buddy's n64, or there was one in the lounge at university, or other such situations. I've played that quite a few times. The Gameboy Zelda & Gameboy Kirby got a lot of times out of me as well, but that's because I had maybe 5 games for it (not that they're not great games).


---

Proud member of the Dwight Army of Champions.



MedallaGuy
Head cheese



Since: 12.1.02
From: San Juan, Puerto Rico

Since last post: 1842 days
Last activity: 111 days

#5 Posted on | Instant Rating: 3.72
For me, any Neo Geo Fighting game, especially King of Fighter Series and the old standby, Street Fighter II, i can never get enough of it!


---

Puerto Rico...fighting for 3rd place on the World Baseball Classic!
Zeruel
Thirty Millionth Hit
Moderator



Since: 2.1.02
From: The Silver Spring in the Land of Mary.

Since last post: 367 days
Last activity: 310 days

#6 Posted on | Instant Rating: 4.05
Final Fantasy Tactics (and other tactical games like Growlancer). I never get sick of tactical games with a good story.

Dynasty Warriors, Romance of the Three Kingdoms, and Master of Orion II get some play from time to time.


---
-- 2006 Time magazine Person of the Year --

bash91
Merguez



Since: 2.1.02
From: Bossier City, LA

Since last post: 2104 days
Last activity: 204 days

#7 Posted on | Instant Rating: 5.55
Since I don't buy a lot of games because I just don't have all that much time to game and I personally am a big fan of epic RPG's, I have a tendency to replay the ones that I do buy. Of course, there are some favorites that I get out with some regularity. For example, I've finished Planescape: Torment 15 or 20 times. I've got a party wandering through the underdark in Baldur's Gate 2 for the umpteenth time. There's also Neverwinter Nights. I've only replayed the main game itself once, but I've probably downloaded and played through close to a hundred different modules. Then, there's Civ 3 and 4, which have consumed far too much of my life and my wife's life.

Tim


---

Vocatus atque non vocatus, Deus aderit. -- Erasmus

All others things being equal, the simplest solution is usually stupidity. -- Darwin Minor
Eddie Famous
Andouille



Since: 11.12.01
From: Catlin IL

Since last post: 482 days
Last activity: 22 days

#8 Posted on | Instant Rating: 6.43

Might and Magic games, except for the last one.

Diablo II

Fallout 1 and 2

Many many times.



---

As of 2/28/05: 101 pounds since December 7, 2004
OFFICIAL THREE-MONTH COUNT: 112 pounds on March 9, 2005
OFFICIAL SIX-MONTH COUNT: 142 pounds on June 8, 2005
OFFICIAL ONE YEAR COUNT: 187 pounds on December 7, 2005
As of 2/27/06: 202 pounds "I've lost a heavyweight"
As of 7/31/06: 224 pounds

Now announcing for the NBWA! www.nbwawrestling.com
odessasteps
Scrapple



Since: 2.1.02
From: MD, USA

Since last post: 1433 days
Last activity: 1400 days

#9 Posted on | Instant Rating: 6.80

If you discount things like Tetris and Katamari and sports games...

I once broke out FFVII a couple years ago just to see how it had held up.




---

Mark Coale
Odessa Steps Magazine
The Affirmation, Baby Blog
Leroy
Boudin blanc



Since: 7.2.02

Since last post: 934 days
Last activity: 934 days

#10 Posted on | Instant Rating: 6.15
Originally posted by JayJayDean

---

I've started playing GTA III and GTA: Vice City again. My original GTA III save was four years old.

---


Have you seen this yet?

Second GTA IV trailer unspools


---

"Oh my God! They have a shit-load of Cockapoo stuff!"
-Jennifer's greatest quote... ever.
Alex
Lap cheong



Since: 24.2.02

Since last post: 327 days
Last activity: 2 days

#11 Posted on | Instant Rating: 4.83
Every now and then I'll play through the Phoenix Wright games again. Fun times!
Excalibur05
Knackwurst



Since: 19.1.02
From: Minnesota

Since last post: 777 days
Last activity: 645 days

#12 Posted on | Instant Rating: 6.87
Any of the Monkey Islands. I just replayed Space Quest a few months ago, and I've got the King's Quest box set yet too. I played through Suikoden III a couple of times. Final Fantasy X and X-2. I beat Megaman 2 a bunch of times.

I did it a lot more when I was younger. Now I have too many games, and not enough time to even finish the ones I haven't beat yet.


---

For NFL Power Rankings, My Blog and More, check out Hock Show Dot Com (hockshow.com)
ekedolphin
Scrapple



Since: 12.1.02
From: Indianapolis, IN; now residing in Suffolk, VA

Since last post: 9 days
Last activity: 1 day

#13 Posted on | Instant Rating: 2.29
I've replayed Final Fantasy X on a few different occasions, and I've played Zelda: Ocarina of Time more times through than I can think of. I've played the hell out of Mario 1, 2, 3 and Mario World, of course; right now I'm trying to beat the Challenge Mode in Super Mario Bros. Deluxe for GBC.
---
"Finally, finally, my God finally, Chris Benoit is the Heavyweight Champion of this World!"
--Jim Ross, WrestleMania XX
Remembering Chris Benoit (1967-2007) and Eddie Guerrero (1967-2005)
Fan of the Indianapolis Colts-- Super Bowl XLI Champions
Certified RFMC Member-- Ask To See My Credentials!
Lexus
Andouille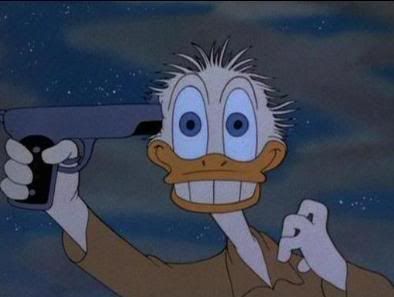 Since: 2.1.02
From: Stafford, VA

Since last post: 7 days
Last activity: 7 days

#14 Posted on | Instant Rating: 3.83
Earthbound.

If you've never played this, you're severely deprived of amazingness.


---

Hold nothing sacred and you'll never be dissapointed. Especially not this statement.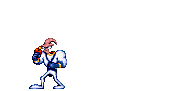 Corajudo
Frankfurter



Since: 7.11.02
From: Dallas, TX

Since last post: 1412 days
Last activity: 915 days

#15 Posted on | Instant Rating: 7.73
Originally posted by Eddie Famous

---

Diablo II


---

Oh yeah. I also just installed Starcraft on my new computer and began working through the missions. Greatest RTS ever.


---

"Teach children that they have great potential because they are human." -Warrior

Joseph Ryder
Head cheese



Since: 19.3.02
From: Seattle, WA

Since last post: 2504 days
Last activity: 2037 days

#16 Posted on | Instant Rating: 5.43
Tecmo Super Bowl (either the NES version or the Genesis version, both are good) and Baseball Stars.

I can continue playing those games forever but I can't make it through one quarter of a Madden game from 5 years ago. I really wish the next-gen developers would come up with *something* to add to the replay-ability factor in sports games. They just become so dated so quickly.

I think it has to do with the fact that every year we get a slightly varied ("improved") version of the game...almost like a patch, or a software upgrade. So playing Madden 99 on the N64 is like running Windows 95 or something. Maybe if TSB or Baseball Stars went through the same annual slight-upgrade back then (and through today) I wouldn't care for the originals so much.


---

My first Marathon was November 27th 2005 -- 3:10:43
My next Marathon is April 16th 2007 -- Boston
samoflange
Lap cheong



Since: 22.2.04
From: Cambridge, MA

Since last post: 1677 days
Last activity: 1669 days

#17 Posted on | Instant Rating: 6.30
I've replayed every Squaresoft/SquareEnix RPG that I've owned. SNES titles got the most play since that was at my prime video gaming age (snowday marathons of Chrono Trigger!). Other similar games got play too (Link to the Past, Lufia 2), but nothing matches Square.

I used to replay the hell out of wrestling games until they stopping being fun about a year ago.

For computer games: Might and Magic 4 & 5, the World of Xeen. I LOVED this game when I was in middle school, and probably played it 10 or 12 times with different parties. This past fall I found a CD-ROM copy on Craigslist and figured out how to get it running in XP using some program called DOS-Box. I played through twice, and it was just as excellent as I remembered, and I still remembered 95% of what do, where to do, and how to get lots of free gold.

(edited by samoflange on 29.6.07 1538)

---

Lloyd: When I met Mary, I got that old fashioned romantic feeling, where I'd do anything to bone her.
Harry: That's a special feeling.
Oliver
Scrapple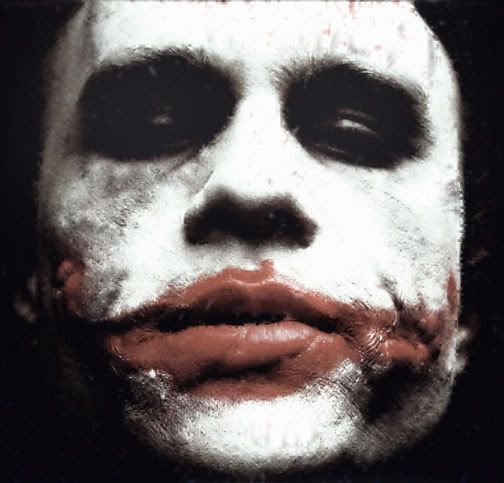 Since: 20.6.02

Since last post: 1176 days
Last activity: 1170 days

#18 Posted on | Instant Rating: 4.26
I like to play through Super Mario 2 frequently. It's probably my favorite of the Mario series...especially the version included in the Super Mario Allstars collection for the SNES.

The hallmark of RTS games to me will be Command and Conquer: Red Alert 2. I love everything about that game...with exception of playing it online. Too many cheaters there.




---


I've seen EIGHT movies so far this year: Because I Said So - (2*); Borat - (5*); Children Of Men - (4*); Fantastic Four 2 - (4.5*); Knocked Up - (4*); The Last Mimsy - (4*); Shrek The Third - (3*); Spiderman 3 - (3.5*)
Psycho Penguin
Liverwurst



Since: 24.6.07
From: Greenacres FL

Since last post: 2780 days
Last activity: 2776 days

#19 Posted on | Instant Rating: 4.67
I've replayed Final Fantasy 7 and Chrono Trigger a bunch of times. RPGs are my favorite genre, but they take a lot of dedication and time, so I tend not to replay them. But I've beaten these 2 at least 5 times. Same with FF4 and FF6 come to think of it, and I am dying to play FF4A/FF6A.. so yeah, those 4 RPGs have incredible replay value.

Oh crap, just remembered Dragon Warrior also, I've beaten that 10 times and tend to play through it once or twice a year. Same with FF Mystic Quest.

Non RPG wise.. Super mario Brothers, Super Mario Brothers 3, and Yo Noid.


---
http://www.gamefaqs.com/features/recognition/9471.html
Kei Posiskunk
Kolbasz



Since: 7.1.02
From: Central PA, USA

Since last post: 1134 days
Last activity: 251 days

#20 Posted on | Instant Rating: 4.53
The games easiest for me to replay tend to be the fighters like King of Fighters XI or the Tekken games, since their playtime isn't all that long and they're meant to be replayable.

I haven't been much for replaying RPGs, because a lot of times I trail off and end up not finishing them in the first place. The last RPG I've played through more than once was the original Suikoden.

If my PS2 was still capable of playing Initial D Special Stage, I'd replay that game quite a lot, but now it just freezes up when it tries to load the game... (I think it has something to do with the slimline model)

I've been wanting to play Gitaroo-Man again lately, for some reason, too.


---
Creeping you out since 2004
Pages: 1 2 Next