Kevintripod
Banger



Since: 11.5.03
From: Mount Pleasant, Pa.

Since last post: 3 days
Last activity: 10 hours

#1 Posted on | Instant Rating: 4.95
Going along with the "How long have you been married" theme, where did you go for your honeymoon after you got hitched ?

My bride and I went to Disneyworld in Orlando. I really never knew heat and humidity until I was down there in August.

We saw Magic Kingdom, Epcot, Disney MGM, Universal Studios, NASA Space Center, Daytona and Cocoa Beach.

With all the constant running around during the whole day and the honeymoon stuff during the night, we needed a vacation from our vacation.


---

"F*cking Chuck Norris."
Promote this thread!
wmatistic
Andouille



Since: 2.2.04
From: Austin, TX

Since last post: 392 days
Last activity: 276 days

#2 Posted on | Instant Rating: 3.08
We also went to Orlando. Rented a full house with kitchen and pool so that was really nice. Cheaper than a hotel too. Saw some of the parks, which considering this was the weekend after 9/11, was kinda nice because we didn't have to wait in any lines for anything but at the same time kinda creepy. Went to Daytona too and the space center. Pretty much just what you did.
DJ FrostyFreeze
Scrapple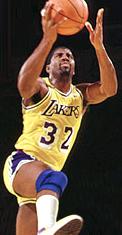 Since: 2.1.02
From: Hawthorne, CA

Since last post: 96 days
Last activity: 5 days

#3 Posted on | Instant Rating: 6.86
Her Grandma owned a little house right on the beach in Ft. Myers, FL so we spent a week there for freeeeeeeeee!

Grandma had owned the place since like 1965 and only paid $26k for it. A few weeks after we left, she sold it for WAAAY MORE than $26k. Then a couple months after that, the whole neighborhood got wiped out by a hurricane.


---


-Feels safer with Paris Hilton off the streets.
rinberg
Boudin rouge



Since: 30.1.02
From: South Georgia

Since last post: 2292 days
Last activity: 339 days

#4 Posted on | Instant Rating: 4.78
We spent a week in Pigeon Forge, TN. We did the Dollywood thing, checked out the "discount" shopping, ate expensive (for us) food, and spent a lot of time in the motel room. We probably did some other stuff, but I'd have to leaf through the photo album to refresh my memory...


---

One of the Thirty-two (or maybe Thirty-four....)!


JayJayDean
Scrapple



Since: 2.1.02
From: Seattle, WA

Since last post: 815 days
Last activity: 393 days

#5 Posted on | Instant Rating: 7.40
Mrs. JJD and I spent a few days in lovely Cannon Beach, Oregon.


---

Holy fuck shit motherfucker shit. Read comics. Fuck shit shit fuck shit I sold out when I did my job. Fuck fuck fuck shit fuck. Sorry had to do it....

*snip*

Revenge of the Sith = one thumb up from me. Fuck shit. I want to tittie fuck your ass. -- The Guinness. to Cerebus
Rudoublesedoublel
Frankfurter



Since: 2.1.02
From: Kentucky - Home of the 8 time NCAA Champ Wildcats

Since last post: 160 days
Last activity: 89 days

#6 Posted on | Instant Rating: 6.26
We went to lovely Gulf Shores, Alabama. Her biggest highlights were the zoo (the one that is featured on Animal Planet as it rebuilds) and the dolphin cruise. Making her happy was my biggest highlight.


---

University of Kentucky basketball isn't a matter of life and death, it's much more important than that.
haz
Landjager



Since: 2.1.02
From: Whitby, Ontario, Canada

Since last post: 1346 days
Last activity: 10 days

#7 Posted on | Instant Rating: 6.47
The Mrs and I went to Titusville Florida...

Free accomodations at the in-laws winter home. Unfortunately it was August, and it was stinking hot and humid!!




---

There's a World Container with your name on it, and a billion ways to go bezerk!!
MisterHenderson
Boerewors



Since: 3.5.06
From: New York

Since last post: 3105 days
Last activity: 3024 days

#8 Posted on | Instant Rating: 1.03
Las Vegas. We stayed at the MGM Grand. They had an "adults only" pool area. I gotta say we were both a bit surprised to find out that swimwear was optional there. I used up a whole roll of film when the Mrs. went to get us drinks. Does that make me a bad person?


---

Yeah, it should, but we don't live in Shouldland! Ah, Shouldland, where clean-cut kids cruise Shouldland Boulevard, and the Shouldland High football team gets their optimistic asses kicked by their crosstown rival, Reality Check Tech.
The Guinness.
Potato korv



Since: 24.4.05
From: San Diego, CA

Since last post: 224 days
Last activity: 5 hours

#9 Posted on | Instant Rating: 5.07
Four days in London, England and four days in Paris, France (in the middle of one of the most horrific heat waves in European history). Lot's of fun but you really need more than four days to really take in those cities. I loved London, she loved Paris.




---

"In Soviet Russia, site fucks you." - drjayphd


PeterStork
Sujuk



Since: 25.1.02
From: Chicagoland with Hoosiers, or "The Region"

Since last post: 1121 days
Last activity: 884 days

#10 Posted on | Instant Rating: 7.05
The new wife and I did the Lake Michigan Circle Tour clockwise, starting in Chicago and staying in Milwaukee, Menominee, Manistique and Traverse City.

Highlights:
-Miller Park Tour CANCELLED when the damn tour guide called in sick.
-Lambeau Field Tour. Neither of us are big footballers, but my father's a Pack fan and stockholder.
-Pictured Rocks National Lakeshore along Lake Superior; spectacularly beautiful.
-The Big Spring near Manistique, a 45-foot deep lake with crystal clear water that allows you to see to the bottom where a spring pours 10,000 gallons of water in every minute.
-Sleeping Bear Dunes National Lakeshore in Northwest Michigan, featuring giant dunes of sand to observe...and climb.
-Grizzlies/Beach Bums Frontier League minor league baseball in Traverse City (not many fans of minor league teams go to road games; our timing was magnificent. Plus we got to wear our Cardinals gear in a ballpark filled with Tigers fans.)
-Motel 6 stays a couple nights to save money, and the other nights big hotel suites with jacuzzi (the jets almost ruined our laptop and DSLR in Menominee...long story.) The first suite was a second floor room with a balcony thirty feet from the northern shore of Lake Michigan.

This was all last week, by the way. :)


---

exit 670 dot com | digital route 66
pieman
As young as
he feels




Since: 11.12.01
From: China, Maine

Since last post: 7 days
Last activity: 2 days


ICQ:
#11 Posted on | Instant Rating: 7.30


We honeymooned in Alaska. Did some tour boating in Seward, lots of walking up next to glaciers, etc.

Highlight was flying into a remote camp in the bush plane, flying in between the mountains up in Denali National Park. I am never getting on a bush plane again. If it weren't the only way back out of the camp, I was thinking I might still be there.


---

CRZ had to edit my profile and close my table for me. I am a bad man.
DrDirt
Banger



Since: 8.10.03
From: flyover country

Since last post: 177 days
Last activity: 79 days

#12 Posted on | Instant Rating: 8.74
North Carolina - Smokey Mountains, Biltmore Estate, Nags Head and the Outer Banks.


---

Perception is reality
Corajudo
Frankfurter



Since: 7.11.02
From: Dallas, TX

Since last post: 1381 days
Last activity: 884 days

#13 Posted on | Instant Rating: 7.73
Banff/Lake Louise--walked on a glacier, canoed, just enjoyed the beauty of the Canadian Rockies; highest recommendation. Weather was 105 degrees in Texas on the wedding day but needed a jacket the next night in Lake Louise. One of the highlights was when we were driving back to Calgary to catch our return flight, we were passed by a convoy of Ferraris (including a TR, a 355, an F40 and a 308).


---

"Teach children that they have great potential because they are human." -Warrior

BOSsportsfan34
Pepperoni




Since: 2.1.03
From: MA

Since last post: 755 days
Last activity: 86 days

#14 Posted on | Instant Rating: 5.62
Spent a week in Aruba for our honeymoon.


---


"UUUUUHHHHHHHH....UUUHHHHHHHHHHHHHH.....OOOOOOOHHHHHHHHUHHH..."
AWArulz
Scrapple



Since: 28.1.02
From: Louisville, KY

Since last post: 5 days
Last activity: 1 day

#15 Posted on | Instant Rating: 6.45
Wanna Guess Doc? - you know I am a traditional guy..




Yep. Niagara Falls. We actually drove there from Northern Indiana, stayed there a couple days, drove up through Ontario (including Scenic Sudbury!) and stayed a couple more days at Mackinac Island at the Grand Hotel.

Then home and the last 28 years together.

It was funny - we woke up after our first night there and noticed a HUGE noise (We didn't notice it the night before, but I point out that we both entered the room as virgins so our minds may have been elsewhere). We looked out and the american falls were RIGHT THERE.


---
http://myspace.com/awarulz

We'll be back right after order has been restored here in the Omni Center.
Mayhem
Scrapple



Since: 25.4.03
From: Nashville, TN

Since last post: 269 days
Last activity: 154 days

#16 Posted on | Instant Rating: 5.14

We spent a week in at a resort in Playa Del Carmen, Mexico ... Since everything was all inclusive, it was a week full of drinking, tanning & eating ... oh yeah, and doing it.
Canard
Cotechino



Since: 25.7.05
From: England

Since last post: 528 days
Last activity: 33 days

#17 Posted on | Instant Rating: 5.32
Two and a half weeks in California. Flew in to LAX the day after the wedding, then drove down to Anaheim, followed by a stay in San Diego via La Jolla. Finished it off by flying up to San Francisco. As it was May, we managed to get tickets to two baseball games, one at the (then) brand-new Petco and one at Oakland (I had wanted to see the Giants in their new park, but they were on the road at the time).
Dexley's Midnight Jogger
Pepperoni
Moderator



Since: 10.10.02
From: New Hampshire

Since last post: 1537 days
Last activity: 1452 days

#18 Posted on | Instant Rating: 7.81
We went to Las Vegas for a week and stayed at the Luxor. I loved it, even if I did mostly carry her shopping bags all over the place.
dunkndollaz
Banger
Back to Back Survivor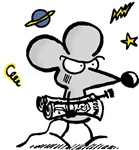 Since: 3.1.02
From: Northern NJ

Since last post: 32 days
Last activity: 10 days

#19 Posted on | Instant Rating: 7.22
a small island in the Grenadines with one phone on the whole island & an AM radio that picked up a local Venezuelan station.


---

I'm Blind Jimmy Winthrop, Blues singer for the Rich.
too-old-now
Bockwurst



Since: 7.1.04

Since last post: 2573 days
Last activity: 1498 days

#20 Posted on | Instant Rating: 6.33
Three islands of Hawaii

Oahu
Kauaii
Maui


Best 2 weeks vacation of my life.

Pages: 1 2 Next