babetsavant
Polska kielbasa




Since: 17.8.06
From: Calgary, AB Canada

Since last post: 2725 days
Last activity: 2535 days

#21 Posted on | Instant Rating: 4.35
Wednesday April 26, 2056... 97! Maybe I should start smoking again...


---

But, my daddy's in a coma!
Torchslasher
Knackwurst




Since: 17.1.02
From: New F'n Jersey

Since last post: 12 days
Last activity: 12 days

#22 Posted on | Instant Rating: 5.75
Monday, August 30, 2049 is my day of death.

I would be 73, and that sounds patently incorrect. With my eating habits and back problems, 60 would be a good age to get to for me. WHEE!


---

Click Here (czwfans.com)

For all your CZW and Nickels Trivia information.


"Look guys, it's 'Lake Man!' Hope you can fit into our NARROW office, Mr. Big Lake" --MST3K The Collection V. 7

Click Here (myspace.com)
Dexley's Midnight Jogger
Pepperoni
Moderator



Since: 10.10.02
From: New Hampshire

Since last post: 1510 days
Last activity: 1425 days

#23 Posted on | Instant Rating: 7.98
September 11th, 2060. I'll be 85 years old and a burden on everyone.
Wpob
Bierwurst



Since: 21.11.02
From: Williston Park, NY

Since last post: 41 days
Last activity: 10 hours

#24 Posted on | Instant Rating: 3.26
Wednesday October 20, 2060. That will have me checking out a few weeks before I turn 93. As long as I am still coherent mentally, I will take it.

I just checked my wife and she is due to check out on December 2, 2022. That is 15 years from now. I will be 55 with 38 years left to go.

(edited by Wpob on 6.2.07 1035)

---

...that motherfucker is always spiked with pain.....
dunkndollaz
Banger
Back to Back Survivor



Since: 3.1.02
From: Northern NJ

Since last post: 5 days
Last activity: 23 hours

#25 Posted on | Instant Rating: 7.27
Originally posted by pieman

---

Wednesday, February 4, 2054


Haha! I live longer than JJD! That will get me a few days shy of my 94th birthday. That would make me the oldest death in my family by multiple decades.

---


April 6, 2057 - I will finally be older than Pieman - don't know if that is a good thing or not ?


---

I'm Blind Jimmy Winthrop, Blues singer for the Rich.
TheCow
Landjager



Since: 3.1.02
From: Knoxville, TN

Since last post: 3698 days
Last activity: 3697 days

#26 Posted on | Instant Rating: 4.47
I find it rather entertaining that the difference between normal (April 20, 2058) and optimistic (June 18, 2082) for me is 24 years. It's also the difference between 72 and 96(!). Meanwhile, JJD lowers his BMI to 25 and gets another two years.

I think the moral of this story is always look on the bright side of life.


---
Baseball, football, and other sports. But mainly just baseball and football.
jwrestle
Lap cheong



Since: 4.4.03
From: Nitro WV

Since last post: 18 days
Last activity: 6 days


ICQ:
#27 Posted on | Instant Rating: 1.92
Wednesday, February 1, 2051 with Normal setting.

Friday, March 9, 2074 with Optimistic setting.

Finally...

Monday, December 27, 2027 with Pessimistic setting.

This site has been around for years I'm surprised that no one posted this in the questions sooner.


---

Never know who you'll find drunk, not me...I only have the goofy look, at an Irish Pub...current NWA World Women's Champion Christie Ricci
jfkfc
Liverwurst



Since: 9.2.02

Since last post: 690 days
Last activity: 499 days

#28 Posted on | Instant Rating: 4.76
9/5/2058...wow. Just short of 90. I better order me some of those astronaut diapers, stat.
Big Bad
Scrapple



Since: 4.1.02
From: Dorchester, Ontario

Since last post: 3 days
Last activity: 19 hours

#29 Posted on | Instant Rating: 4.10
August 5, 2053. 72 years seems long enough


---

I don't know what is more disquieting -- the fact that the rest of the statue is missing, or that it has four toes.
ImNotaWrestler
Longanisa



Since: 21.1.06
From: USA

Since last post: 3393 days
Last activity: 3368 days

#30 Posted on | Instant Rating: 1.04
2-11-37
too-old-now
Bockwurst



Since: 7.1.04

Since last post: 2546 days
Last activity: 1472 days

#31 Posted on | Instant Rating: 6.33
3/15/08.

Beware the Ides of March
Rush4Life
Kolbasz



Since: 2.1.02
From: Tacoma, WA

Since last post: 7 days
Last activity: 7 days

#32 Posted on | Instant Rating: 0.32
Damn. December 10, 2049. I seriously doubt it as I am always cruising for a bruising with my girlfriend. I Anyways, that would make me 72 as long as she doesn't kill me for being a pain in the ass first.


---

Chuck Norris has two speeds. Walk, and Kill.
edoug
Summer sausage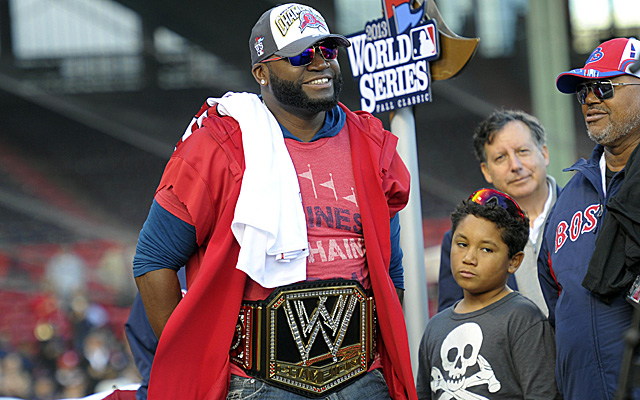 Since: 13.2.04
From: Maine

Since last post: 1011 days
Last activity: 117 days

#33 Posted on | Instant Rating: 3.54
Wednesday, April 1, 2043
Dying on April Fool's Day. Not the first time that's happened to me.

Then again there's no way I'm going to live to be almost 77 yrs. old.


---
Lexus
Andouille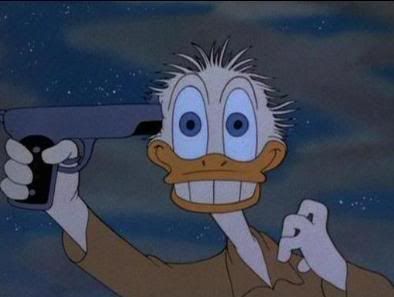 Since: 2.1.02
From: Stafford, VA

Since last post: 16 days
Last activity: 5 days

#34 Posted on | Instant Rating: 3.86
July 8, 2073. I'll be 90. Cool, not only will I die at an age that's divisible by 5, but I'll get to watch Fireworks one last time before I go.


---

Hold nothing sacred and you'll never be dissapointed. Especially not this statement.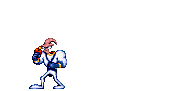 HMD
Andouille



Since: 8.6.02
From: Canada

Since last post: 345 days
Last activity: 345 days

#35 Posted on | Instant Rating: 4.17
Wednesday, January 31, 2035.

51 years old? But my BMI is "desireable". Jesus. Oh well, at least I'll die relatively handsome.


---

Was It Something I Said?
britishiles
Head cheese



Since: 22.7.05
From: Tulsa, OK

Since last post: 1274 days
Last activity: 1244 days

#36 Posted on | Instant Rating: 3.63
May 21, 2035

So according to that I will be 3 months shy of 66 years old.

meh...

(edited by britishiles on 9.4.07 1739)

---

www.oklafan.com


"Now if you'll excuse me, I'm gonna go backstage. I'm proud of myself, I just beat Brad Armstrong!"
- Arn Anderson on WCW Saturday Night in 1992, in the classiest display I've ever seen of someone putting over an underrated mid-carder that everyone in the locker room knew deserved better than the push he got.
General Zod
Italian



Since: 1.10.05
From: Mesa, Arizona

Since last post: 2086 days
Last activity: 1275 days

#37 Posted on | Instant Rating: 4.44
June 15th 2049. 73 years old.


---

Keep it Funky!
Pages: Prev 1 2