Now, I know that because I'm a Colts fan this may be seen as thinly-disguised trash-talking or mockery, but it's really not. The Colts are the only team I really follow, so I'm not familiar with the inner workings of other NFL franchises.
So I defer this question to people on the board wiser about the Patriots than I am.
What happened to them? In 2007 they were one of the most dominant teams the NFL had ever seen. Even looking past the perfect record, they were flat-out wiping other NFL teams off the map in their games. (I know this is a bad example, but) in the game I saw against the Washington Redskins, it seemed that damn near every pass was completed and every run got a first down, and their opposition couldn't do anything right.
Then they lost in Super Bowl XLII, ending their pursuit of a perfect season. (Yet I still see people wearing "The Perfect Season" T-shirts now and then, which I find to be either incredibly stupid or brilliantly ironic-- but that's neither here nor there).
Then in 2008, Tom Brady suffers a season-ending injury in Week 1, and backup Matt Cassel leads them to a surprisingly good season despite that, just narrowly missing the playoffs. They trade him to Kansas City in the offseason, where Cassel is-- let's just say, not in danger of making the playoffs anytime soon.
And in 2009, they're doing
relatively
okay for themselves, leading a tight race in the weak AFC East, only a game ahead of the Dolphins and Jets. But they haven't been demolishing opponents like they were in '07. Setting aside the 59-0 drubbing of the (then-winless) Tennessee Titans, their largest margin of victory has been 28, against the also-dreadful Tampa Bay Buccaneers.
More to the point, they're "only" 8-5 right now, and haven't even won a single "true" road game. (The aforementioned game against Tampa Bay was played in London).
And there's the mess with fourth-and-2, Moss being sent home, and subtle hints of dissension within the team, something I
never
thought I'd see.
So, my question is: Why aren't the '09 Patriots running roughshod over the league like they were in '07? As it is, if they don't win the AFC East outright, they stand a very good chance of missing the playoffs for the second straight year. And with Tom Brady leading the team, there's no excuse for missing the playoffs.
(Of course, if they
do
get there, I certainly wouldn't count them out as a favorite to make it to the Super Bowl,
regardless
of what their record is).
---
"You're about as much fun as a divorce-- which is not a bad idea."
"I want custody of me."
--Michael Knight and KITT, Knight Rider
Fan of the Indianapolis Colts (Super Bowl XLI Champions), Indiana Pacers and Washington Nationals
Certified RFMC Member-- Ask To See My Credentials!
Co-Winner of Time's Person of the Year Award, 2006
Promote this thread!
edoug
Summer sausage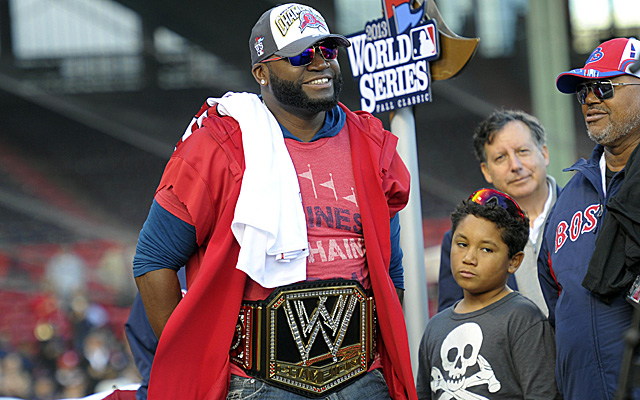 Since: 13.2.04
From: Maine

Since last post: 1102 days
Last activity: 61 days

#2 Posted on | Instant Rating: 3.10
They don't have a consistent running game and the lose of playmakers on the defense. You can't lose guys Seymour, Vrabel and Bruschi and not feel it. Losing = Dissension and Belichek isn't a genius. His Queeg act is getting old.

(edited by edoug on 19.12.09 1456)

---
BigDaddyLoco
Scrapple



Since: 2.1.02

Since last post: 6 days
Last activity: 3 days

#3 Posted on | Instant Rating: 3.39
They're far from done as is the season. This whole thread is a little ridiculous actually. I'd call this a transition year and a year for Brady to recover mentally from injury. You can't roll over a defense that massively and not expect a few bumps in the road.

They do need a pass rusher, a running back and a third receiver. They also need someone to step up and lead the defense. I'd also like to see them get a little more creative offensively, but they are in first place so while it hasn't been pretty they still have as good of a chance at doing something meaningful as anyone else in the league.

If they miss the playoffs or get blown out of a playoff game then maybe I'd say we can start talking, but until then let's not bury them just yet.
StaggerLee
Scrapple



Since: 3.10.02
From: Right side of the tracks

Since last post: 3 days
Last activity: 42 min.

#4 Posted on | Instant Rating: 3.03
http://www.youtube.com/watch?v=G-aKfTK2LiM

They were never the same.....
dMr
Andouille



Since: 2.11.02
From: Edinburgh, Scotland

Since last post: 748 days
Last activity: 135 days

#5 Posted on | Instant Rating: 6.64
Originally posted by BigDaddyLoco

---

They're far from done as is the season. This whole thread is a little ridiculous actually.

---

Yes and no. Ridiculous in the sense that they still have a good shot at the Super Bowl this year. Not ridiculous in that they've definitely lost that aura of invincibility they had for much of the decade. There was a long time there where it seemed like every big call Belichick made paid off, every last minute drive resulted in as many points as the Pats needed, and if you knew anyone who felt confident betting against the Patriots in a big game they'd be a very interesting person indeed.

Now, not so much.


---

You can't roll over a defense that massively and not expect a few bumps in the road.

---

Maybe not, but some bumps were of their own making and others could have been avoided by spending some draft picks more wisely. Between the 2006 and 2007 drafts they only really hit on Maroney, Gostkowski and Merriweather. This year they were kind enough to donate fifth-round picks for Greg Lewis and Alex Smith before promptly releasing them.

So yeah, they're still a very good side but they don't frighten people like they used to, and it might be a while before they do again.
dwaters
Bierwurst



Since: 16.10.02
From: Connecticut

Since last post: 4 days
Last activity: 1 day

#6 Posted on | Instant Rating: 4.40


Ugh. StaggerLee please post a warning when posting painful links like that. Still hurts.

I still have a hard time listening to Tom Petty as I associate him with this game (halftime show).

As for this season, I think the O-Line is just not able to give Brady the time to throw like they used to.
Big Bad
Scrapple



Since: 4.1.02
From: Dorchester, Ontario

Since last post: 5 days
Last activity: 2 days

#7 Posted on | Instant Rating: 5.63
Maroney is completely useless. The Patriots should try to find an impact back in the draft next year, since Kevin Faulk isn't going to play forever.


---

Kirk, crackers are a family food. Happy families. Maybe single people eat crackers, we don't know. Frankly, we don't want to know. It's a market we can do without.