JayJayDean
Scrapple



Since: 2.1.02
From: Seattle, WA

Since last post: 848 days
Last activity: 425 days

#1 Posted on | Instant Rating: 6.46
I just lost a year's worth of e-mails, almost 8000 in total, off my work computer. I was permanently deleting some mail and when I clicked out of the Trash to go back to my Inbox I received a message about an error with the messages being compacted and an "OK", so naturally I clicked "OK" as it was the only option, then when I went back to the Trash all of that e-mail...gone. GAH!

FWIW, I'm using Mail 1.3.11 on a Mac running OS 10.3.9.

Anyway, that's not a national tragedy or anything. Sure it will be annoying when I want to go back to an e-mail that had a phone number or something worth saving on it, but I'll manage. It got me thinking, though, some W's must have had some pretty bad computer issues before.


---

"You know what you need?
Some new quotes in your sig.
Yeah, I said it." -- DJFrostyFreeze


Promote this thread!
Oliver
Scrapple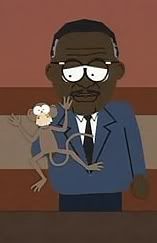 Since: 20.6.02

Since last post: 1177 days
Last activity: 1171 days

#2 Posted on | Instant Rating: 4.70
I reinstalled Windows 2000 on my old laptop. As I was trying to download a firewall, I was attacked by so much spyware and so many viruses, it nearly killed my computer.

The prior time I ran a fresh install of Windows 2000 (already having ZoneAlarm on my system), it took an hour and such. This time around, it took five hours.


---

Here, look at the monkey! Look at the silly monkey!
TheBucsFan
TheChiefsFan



Since: 2.1.02

Since last post: 1379 days
Last activity: 1379 days

#3 Posted on | Instant Rating: 4.42
About a year ago, I lost my entire reporting and newspaper design portfolio due to hardware damage. I had some, but not all, of it backed up either via CD or having a hard copy of the issue, but I lost some of my best work, things I haven't been able to replace in the time since.


---

"I have as much authority as the Pope, I just don't have as many people who believe it."

--George Carlin
Matt Tracker
Scrapple



Since: 8.5.03
From: North Carolina

Since last post: 6 days
Last activity: 20 hours

#4 Posted on | Instant Rating: 6.70
Windows ME.


---

"To be the man, you gotta beat demands." -- The Lovely Mrs. Tracker

My blog will amuse. (heygregory.blogspot.com)
samoflange
Lap cheong



Since: 22.2.04
From: Cambridge, MA

Since last post: 1678 days
Last activity: 1671 days

#5 Posted on | Instant Rating: 6.02
I lost a USB flash drive which had about 3 weeks worth of lab data and my senior design project simulation file on it. Luckily, my professor had an older copy of the simulation which I had turned in several weeks back, so it wasn't too disastrous.

I found the drive about 6 months later on the first day of spring in the front pocket of a pullover I usually pack away for the winter. Now I am incredibly aware of checking my pockets before I put away any clothing.

Another contender is when I had just recently installed iTunes, and thus didn't know it too well yet. I was fairly inebriated and I accidentally deleted my entire music library, save the 200 or so tracks which my recycle folder was able to retain.


---

Ken Kennedy debuted a new finisher: Jeff Hardy fans will insist on calling it the Swanton Bomb, but it looks WAY more devastating when not performed by a 180-pound fruitcake.
-Rick Scaia 06.12.2006
Mr. Boffo
Scrapple



Since: 24.3.02
From: Oshkosh, WI

Since last post: 1758 days
Last activity: 1719 days

#6 Posted on | Instant Rating: 5.12
Mine was at work. I get a call Saturday morning saying that they can't get one of the computers to work. At the worst, we have to get that computer back up by Monday, or we will lose some information (the thing it's connected to only holds two days worth). I spend several hours trying different things to get it to startup. Nothing works. Usually when that happens, reinstalling Windows works fine. But for some reason, the CD that came with the computer has Windows XP on it, while the computer has Windows 2000 installed on it. And it's non-upgrade version of Windows XP, so it will only install on a blank partition.

So I format the hard drive, because there's nothing important we're going to lose anyway. Windows tries to check the disk for errors before it installs, but I hit cancel on that because it seems like a waste of time. I get everything installed, which takes several more hours. We're talking downloading and installing all the critical Windows updates, downloading and installing various other programs (for example, OpenOffice). The last thing I do is defragment the hard drive. When I restart it after that, the computer refuses to start up. Again.

I reformat, again. Windows again tries to run Scandisk to check the disk for errors, and for some reason I decide to let it finish. Bingo. Bad sectors on the hard drive. A file needed for Windows to start up must have been in those bad sectors both times the computer crashed.

So everything went fine after that. The thing that sucks is that I spent 16 hours (on the weekend) fixing the computer, and got paid nothing extra for it, because I was on salary.
Leroy
Boudin blanc



Since: 7.2.02

Since last post: 935 days
Last activity: 935 days

#7 Posted on | Instant Rating: 5.80
My boss had her laptop stolen two days after I had transfered all of her data from her old computer to it - after I had deleted and zeroed out the data on the old machine.

She lost 5 years worth of documents - e-mails, personnel reviews, policy rewrites, addresses, phone numbers, etc.


Dexley's Midnight Jogger
Pepperoni
Moderator



Since: 10.10.02
From: New Hampshire

Since last post: 1569 days
Last activity: 1484 days

#8 Posted on | Instant Rating: 7.93
At my old job I was locked out of some programs and I don't remember how or why. So I called one of our tech guys and he asked my for my password, which was one I made that I didn't have any idea I'd have to share. It was with a lot of embarrassment that I had to tell him my password, and let him know before hand that the password was only meant as a joke. Then I whispered it into the phone:

"Discostud"

It was followed my his very loud, sharp laughter and a lot of snickering tech guys who passed me in the halls for the next couple days.
Karlos the Jackal
Lap cheong



Since: 2.1.02
From: The City of Subdued Excitement

Since last post: 874 days
Last activity: 6 days

#9 Posted on | Instant Rating: 8.00
Earlier this year, in a fit of pique, I closed my laptop too aggressively and completely destroyed the hard drive.

Lots of stuff was backed up, but lots wasn't. I transfer my whole "My Documents" folder to an external hard drive every couple of weeks now.

--K


---
Last 5 movies seen: Miami Vice - Searching for the Wrong-Eyed Jesus - Doubting Thomas - Brick - The Girl Can't Help It