JayJayDean
Scrapple



Since: 2.1.02
From: Seattle, WA

Since last post: 757 days
Last activity: 335 days

#22 Posted on | Instant Rating: 7.40
I can't believe no one's mentioned the Bugs Bunny/Road Runner Hour.


---

Holy fuck shit motherfucker shit. Read comics. Fuck shit shit fuck shit I sold out when I did my job. Fuck fuck fuck shit fuck. Sorry had to do it....

*snip*

Revenge of the Sith = one thumb up from me. Fuck shit. I want to tittie fuck your ass. -- The Guinness. to Cerebus

AWArulz
Scrapple



Since: 28.1.02
From: Louisville, KY

Since last post: 19 days
Last activity: 7 days

#23 Posted on | Instant Rating: 6.56


That's like saying, yeah, the Beatles were pretty good.

so, everyone like that one.

Man, I forgot Top Cat. Great, great Theme. Up there with the Jetsons, jazzy.

I also kinda like Josie and the Pussycats - mostly for the Pussycats. :)


---
http://myspace.com/awarulz

We'll be back right after order has been restored here in the Omni Center.
eventhis
Haggis



Since: 14.9.07

Since last post: 3237 days
Last activity: 3234 days

#24 Posted on
Hmm..I'm surprised at myself that I didn't add pretty much every Disney Animated TV Show to my list at the start of the thread. Duck Tales, Rescue Rangers... all of 'em. Should I be embarrassed that I know most of the Gummi Bears theme song verbatim? Probably. Am I? Not even a little bit.

http://www.youtube.com/watch?v=Eni0LHAS464
haz
Landjager



Since: 2.1.02
From: Whitby, Ontario, Canada

Since last post: 1288 days
Last activity: 898 days

#25 Posted on | Instant Rating: 6.47
These shows come on the Teletoon or YTV or Family every once in a while up here and my kids look at me like I have two heads as I sing along...

Flintstones - "a modern stone-age family..."

- Loved it in the closing with the cat and dog being put out at night...

Scooby-Doo, Where are you? - "C'mon scooby doo, I see you, pretending you've got a sliver..."

- Simply the best ever...

Jetsons - "daughter Judy..., ,Jane his wife...."

- Short, but so sweet, love the futuristic theme music

As AWA states, the Bugs bunny theme goes without saying...

Rocky and Bullwinkle was awesome too...

One not mentioned is Woody Woodpecker, I used to drive my mother crazy with imitations of that laugh....

Try looking through this page:

http://www2.wi.net/~rkurer/toontracker/




---

There's a World Container with your name on it, and a billion ways to go bezerk!!
StaggerLee
Scrapple



Since: 3.10.02
From: Right side of the tracks

Since last post: 63 days
Last activity: 33 days

#26 Posted on | Instant Rating: 2.33
Not a cartoon but I loved me some Bill Nye the Science Guy.
http://www.youtube.com/watch?v=VoxO8dZ3NnI
LennyAaronRoxx
Cotechino



Since: 26.1.02
From: Bradenton, Florida

Since last post: 1686 days
Last activity: 1418 days

#27 Posted on | Instant Rating: 6.00
I loved Darkwing Duck, best Disney cartoon ever.

Let's get dangerous...


---

Whassupwitdat?
Wpob
Bierwurst



Since: 21.11.02
From: Williston Park, NY

Since last post: 10 days
Last activity: 2 days

#28 Posted on | Instant Rating: 3.25
I would have to agree with the Flintstones because it seems like everyone knows most of the words to that song.




---

Fry crack corn and I don't care
Leela crack corn I still don't care
Bender crack corn and he is great
Take that you stupid corn!

"just because you ARE a character does not mean you HAVE character.."
JST
Toulouse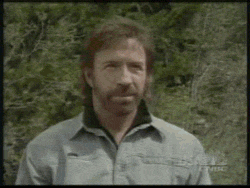 Since: 20.1.02
From: Quebec City, CAN

Since last post: 10 days
Last activity: 4 days

#29 Posted on | Instant Rating: 5.69
Uurt! Faar! Weend! Wata! Hurt!

http://www.youtube.com/watch?v=oO41GWNePDI


---
JohnPi
Haggis



Since: 2.1.02
From: Highland, Michigan

Since last post: 3398 days
Last activity: 906 days

#30 Posted on | Instant Rating: 7.48
Robotech. But when you're a nerdy little kid in the 80's, what do you expect? Transformers that you could fly? Sign me up. I'm still waiting for that alien ship to crash land on Macross Island, and to be recruited to fly Veritech Fighters.
redsoxnation
Scrapple



Since: 24.7.02

Since last post: 1696 days
Last activity: 1696 days

#31 Posted on | Instant Rating: 3.57
Flintstones are a given, as is Starblazers. Gotta have some love for Hong Kong Phooey, I mean, come on, he was the #1 Superguy.
And of course: Catch The Pigeon! Muttley, the first cool heel.
rinberg
Boudin rouge



Since: 30.1.02
From: South Georgia

Since last post: 2234 days
Last activity: 281 days

#32 Posted on | Instant Rating: 4.91
Thundercats

Thundercats are on the move
Thundercats are loose
Feel the magic
Hear the roar
Thundercats are loose
Thunder thunder thunder thundercats
Thunder thunder thunder thundercats
Thunder thunder thunder thundercats
Thunder thunder thunder thundercats
(spoken) Thundercats


---

You can never know everything, and part of what you know is always wrong. Perhaps even the most important part. A portion of wisdom lies in knowing that. A portion of courage lies in going on anyways.-- Robert Jordan (1948-2007), The Wheel Of Time
Matt Tracker
Scrapple



Since: 8.5.03
From: North Carolina

Since last post: 14 hours
Last activity: 10 hours

#33 Posted on | Instant Rating: 6.01
Battle of the Planets had the greatest theme song ever. The cartoon was dumbed down when it was imported from Japan, but they managed to give it a song better than the original.

You can see it here (youtube.com)


---

"To be the man, you gotta beat demands." -- The Lovely Mrs. Tracker
JustinShapiro
Scrapple
Moderator




Since: 12.12.01
From: Pittsburgh, PA

Since last post: 92 days
Last activity: 15 days

#34 Posted on | Instant Rating: 8.67
DUCK TALES IS CORRECT.

Also the Real Ghostbusters' version of the Ray Parker Jr. song.
kentish
Andouille



Since: 19.8.05
From: My Old Kentucky Home

Since last post: 1187 days
Last activity: 440 days

#35 Posted on | Instant Rating: 2.56
60s Spider-Man
Honorable mention to GI Joe, SuperFriends, and Transformers


---


"I like your Christ, I do not like your Christians. Your Christians are so unlike your Christ."

-- Mahatma Gandhi

Divakind
Mettwurst



Since: 19.2.02
From: Charleston, WV

Since last post: 3712 days
Last activity: 3651 days

#36 Posted on | Instant Rating: 0.91
I know some of these have already been mentioned, but what the hell....
Top Cat--Both the theme song and the underscore.

2 Stupid Dogs

Ren and Stimpy--the theme's actually called "Big House Blues", after the pilot segment

Family Guy--yeah, it's current, but it's still good.

Bugs Bunny Show--y'know, "Overture, curtain, lights...", that one.

Tiny Toon Adventures--it's an earworm, I tell ya! An earworm!




---

Never argue religion, politics, wrestling or the merits of individual wrestlers--no one else will recognize you for the expert you obviously are and resent your insistence that you're right and they all have s**t for brains.

StingArmy
Andouille



Since: 3.5.03
From: Georgia bred, you can tell by my Hawk jersey

Since last post: 730 days
Last activity: 198 days

#37 Posted on | Instant Rating: 4.93
The Underdog theme song is pretty haunting. However. HOWEVER. For any child of the 80s, I can't possibly imagine anything tops the Disney cartoons. I'll call you a liar if you tell me otherwise. For me personally the #1 was the Duck Tales theme song, which will never be topped by anything evarrrrr again. Darkwing Duck, Rescue Rangers, TaleSpin, Gummi Bears, Aladdin are close runners-up.

And, it's not Disney, but the Tiny Toon Adventures theme song is pretty epic too.

- StingArmy
Torchslasher
Knackwurst



Since: 17.1.02
From: New F'n Jersey

Since last post: 343 days
Last activity: 97 days

#38 Posted on | Instant Rating: 5.80
Animaniacs

Duck Tales

TALESPIN!


---

Click Here (czwfans.com)

For all your CZW and Nickels Trivia information.

"Put on your helmets, we'll be reaching speeds of 3!"
"It was nice of you to give that dead woman another chance."
"All right, look alive everybody...oh sorry Susan."- MST3K: Space Mutiny
Click Here (myspace.com)
Rush4Life
Kolbasz



Since: 2.1.02
From: Tacoma, WA

Since last post: 47 days
Last activity: 22 days

#39 Posted on | Instant Rating: 3.41
Certainly Starblazers, Voltron and Thundercats. It was not a cartoon but I loved You Can't Do That on Television. That show cracked me up with puking gags and slime!


---

Chuck Norris has two speeds. Walk, and Kill.
MisterHenderson
Boerewors



Since: 3.5.06
From: New York

Since last post: 3047 days
Last activity: 2965 days

#40 Posted on | Instant Rating: 1.02
I am currently in the second phase of this, as a parent of a four year old. I do enjoy the theme to Handy Manny.


---

"Gorbachev sings tractors. Turnips! Buttocks!"
Pages: Prev 1 2 3 Next