Torchslasher
Knackwurst




Since: 17.1.02
From: New F'n Jersey

Since last post: 71 days
Last activity: 71 days

#1 Posted on | Instant Rating: 5.75
Ever since the DVD format came out, and as a fan of every aspect of the cinema, I have loved all the special features that appear on DVDs. But I do like some features better than most. So I ask your opinion on some of the more general special features of the DVD treatment of movies.

My answer has always been the director's commentary. I have always been fascinated on learning how the movie was made from the director's point of view. I also am engrossed with stories about the movie, and how directors and actors interact.

And I would also expand that to almost any commentary...actors, producers, anyone who has something interesting to say about the movie, I want to hear it.

I actually loved a recent DVD, Date Movie, because they actually had two critics come in and do commentary. These were two critics who disliked the movie, and they were allowed to say so. It took guts to allow this, but the commentary was so interesting, as the two talked about anything and everything about movies, not just about Date Movie itself.

But what's your fancy? Featurettes, deleted scenes, outtakes, or something else?


---

Click Here (czwfans.com)

For all your CZW and Nickels Trivia information.


"Look guys, it's 'Lake Man!' Hope you can fit into our NARROW office, Mr. Big Lake" --MST3K The Collection V. 7

Click Here (myspace.com)
Promote this thread!
DJ FrostyFreeze
Scrapple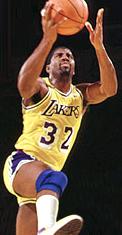 Since: 2.1.02
From: Hawthorne, CA

Since last post: 128 days
Last activity: 12 hours

#2 Posted on | Instant Rating: 6.65
Same here, I like the director/actor commentaries. Deleted scenes are cool too, except for the ones where after watching them you go "That crappy scene deserved to get cut". I havent watched a DVD with an "alternate ending" yet, but the idea sounds cool.


---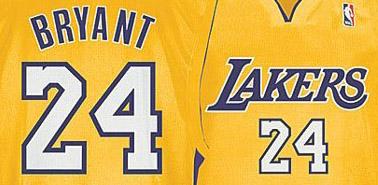 Mr. Boffo
Scrapple



Since: 24.3.02
From: Oshkosh, WI

Since last post: 1758 days
Last activity: 1719 days

#3 Posted on | Instant Rating: 5.12
I also enjoy the commentaries. Lord of the Rings went a little overboard though. I mean, 4 commentaries per movie means 40 hours to watch them all. They should make a list of all the interesting commentaries (like the one Torchslasher mentioned). Like the special edition of "Roadhouse", which has a commentary track from Kevin Smith and his producer Scott Mosier.

And DJ FrostyFreeze is right. There are two kinds of deleted scenes. There are scenes that are good but got cut because the movie went too long, and then there are scenes that got cut because they sucked.

I'm obsessive about finding easter eggs too. I watch the DVDs on my computer in Windows Media Player, where it lists every "title" on the disc. I have to make sure that I've seen every piece of content on the disc.
It really leads to some strange things sometimes. Like on the "Jay and Silent Bob Strike Back" DVD, there's a TV commercial that they forget to make a link to in the menus. The only way to view it is to cut directly to that title on the disc.
samoflange
Lap cheong



Since: 22.2.04
From: Cambridge, MA

Since last post: 1678 days
Last activity: 1671 days

#4 Posted on | Instant Rating: 6.01
I don't like any of the extra features at all. The only thing I've ever been glad I took the time to watch was the one deleted scene from Kill Bill 2 (where Bill slices Spawn right in freakin half).

"Making Of" features bore me to death, I can't stand listening to commentaries, and deleted scenes are usually deleted for a reason. Sure, a few scenes might be good, but I save a whole lot of time not bothering with any of them at all.

Maybe I'm in the minority nowadays but all I really care about is the movie, not how it was made or what others think about it.


---

Ken Kennedy debuted a new finisher: Jeff Hardy fans will insist on calling it the Swanton Bomb, but it looks WAY more devastating when not performed by a 180-pound fruitcake.
-Rick Scaia 06.12.2006
Packman V2
Bratwurst



Since: 16.3.04
From: Albuquerque, NM

Since last post: 21 hours
Last activity: 33 min.

#5 Posted on | Instant Rating: 4.92
I always look for the deleted scenes, but love the outtakes too....Jim Carrey DVDs are usually extra great for outtakes, since he's as funny as he is.

Commentaries however, I can do without, I either wanna watch the movie or not, not watch what's going on with a bunch of guys in the background talking about it.


---
Guru Zim
SQL Dejection
Administrator



Since: 9.12.01
From: Bay City, OR

Since last post: 13 days
Last activity: 13 days


ICQ:
#6 Posted on | Instant Rating: 8.81
Dodgeball has easter eggs that mock you for finding them. It's pretty damn funny.


---

Sign up for Folding@Home and join our team. PM me for details.

Ignorance is bliss for you, hell for me.
pieman
As young as
he feels



Since: 11.12.01
From: China, Maine

Since last post: 11 days
Last activity: 3 hours


ICQ:
#7 Posted on | Instant Rating: 7.30
Originally posted by samoflange

---

I don't like any of the extra features at all.

---


I have enough trouble finding enough time to watch a movie once in a while. I rarely have any time to watch any of the extra stuff that comes with a movie.


---
Gabba Gabba Hey!
babetsavant
Polska kielbasa




Since: 17.8.06
From: Calgary, AB Canada

Since last post: 2784 days
Last activity: 2594 days

#8 Posted on | Instant Rating: 4.56
Sometimes I find the extras are the only thing I like about a DVD. One of my favorite commentaries was the Oceans Eleven cast commentary. Hilarious stuff.


---

But, my daddy's in a coma!
Kevintripod
Banger



Since: 11.5.03
From: Mount Pleasant, Pa.

Since last post: 17 hours
Last activity: 12 hours

#9 Posted on | Instant Rating: 5.20
If I rent the dvd, I always check out the deleted scenes and possible outtakes after watching it, but that's all.

But if I buy the dvd, then I'll take the time to view the commentary and look for the easter eggs on it. I'll also make myself watch any "making of" features, but they usually bore the hell out of me.


---

"F*cking Chuck Norris."
Mr Heel II
Lap cheong



Since: 25.2.02

Since last post: 78 days
Last activity: 14 days

#10 Posted on | Instant Rating: 6.03
The just released MXC Season 1 DVD features a full-length episode of the Japanese game show "Takeshi's Castle" (the show MXC uses footage from). That was pretty neat.
The Goon
Banger
Moderator



Since: 2.1.02
From: Calgary, Alberta, Canada

Since last post: 196 days
Last activity: 170 days

#11 Posted on | Instant Rating: 8.09
I think it was Eurotrip that had an area you could click which would take you directly to the nude scenes. Every DVD should have this feature.
Zeruel
Thirty Millionth Hit
Moderator



Since: 2.1.02
From: The Silver Spring in the Land of Mary.

Since last post: 369 days
Last activity: 311 days

#12 Posted on | Instant Rating: 4.05
I love cast commentaries, but from older movies/shows that are just making it to DVD, not just released movies/shows.

The commentaries on all the episodes of Red Dwarf are a pretty good listen. They all have stories from back in the day.

Rat Race had a nice special feature. They got bored with doing commentary and abandoned it and decided to call the cast one by one and ask them about their experiences with the movie.

The commentary on any Farrelly brothers movie sucks. They just point out all their friends and family that they put into the movie.


---
"I enjoy cocaine because it's a fun thing to do. I enjoy the company of prostitutes because it's a fun thing to do. If you combine the two together, it's probably even more fun."
-- Representative Robert Wexler (D - FL)

NickBockwinkelFan
Frankfurter



Since: 10.4.02
From: New York City, NY

Since last post: 2229 days
Last activity: 995 days

#13 Posted on | Instant Rating: 4.80
Originally posted by Zeruel

---



The commentaries on all the episodes of Red Dwarf are a pretty good listen. They all have stories from back in the day.



---


I'll vote for the commentary as well.

The Red Dwarf commentaries are very, very funny. I love the non-stop ripping on their acting.

I got the Sergeant Bilko set for my birthday this year and the extras are great. The 1956 Emmy telecast was kick ass!


---

"Well, you can't involve friendship with business. It has to be one or the other. It's either business or friendship, or hit the bricks!"
--Life Lessons from Bobby the Brain Heenan WCW Uncensored 2000 preview



Generalissimo Takada's Energy Beverage Provides Maximum Nourishment!
chill
Landjager



Since: 18.5.02

Since last post: 3994 days
Last activity: 3994 days

#14 Posted on | Instant Rating: 2.70
Check out any season of Arrested Development for great cast commentaries.

I'm usually bored by most extras, but Scrubs has really good features on all seasons.

Other good ones:
-The Wire season 3 (panel with cast and writers)
-Fawlty Towers (invu's with cast)
-Curb Your Enthusiasm's rather rare features are very good.


---
//
the circus
//
dvd shelf
//
top 20
//
J. Kyle
Banger



Since: 21.2.02
From: The Land of Aloha

Since last post: 31 days
Last activity: 1 day

#15 Posted on | Instant Rating: 3.39
X-E's co-Worst Poster of all time!
JKyle.com says:
The good commentaries are worth twice the price of the DVD. Sadly this is not often the case, so I'll go with Deleted Scenes (w/commentary!) because I enjoy hearing the director either explain why it was cut or apologize for wasting money filming said scene.


---
My comic updates on Tuesday, Thursday, and Sunday.


Other new strips:
VM: Relly/Tell Them I Said Hi
Next Men/The Funk Soul Brother/Anonymity

JALman
Boerewors



Since: 7.7.02
From: Almost there

Since last post: 1391 days
Last activity: 13 days

#16 Posted on | Instant Rating: 6.38
I know some may or may not bother with special features (if the special feature is good, then it's good otherwise I'll skip) but IMO the best special feature of DVDs have been....the DVD.

I'm just glad we're out of the VHS rut and I can enjoy widescreen movies in widescreen even though I usually watch on a 19-inch computer monitor.


---
MisterHenderson
Boerewors



Since: 3.5.06
From: New York

Since last post: 3137 days
Last activity: 3056 days

#17 Posted on | Instant Rating: 0.72
I'm really big into the commentary feature. It started with the Star Wars movies and just grew from there. I'm an information junkie, so this stuff is really right up my ally. Even some of the adult movies I own (The Opening of Misty Beethoven) have really interesting commentaries.


---

Rusty Shackleford is just the name he uses to order Pizza with.
LennyAaronRoxx
Cotechino



Since: 26.1.02
From: Bradenton, Florida

Since last post: 1777 days
Last activity: 1509 days

#18 Posted on
Deleted scenes and actor/director commentaries are the first two things I go for after I watch a DVD for the first time, unless there's outtakes, then that's the first thing I go to.


---

Whassupwitdat?
Rudoublesedoublel
Frankfurter



Since: 2.1.02
From: Kentucky - Home of the 8 time NCAA Champ Wildcats

Since last post: 192 days
Last activity: 121 days

#19 Posted on | Instant Rating: 6.26
I like the commentary on DVD sets of TV series, but not so much with movies.

With movies I like the deleted scenes/alternate endings.

I like outtakes on any DVD.


---

University of Kentucky basketball isn't a matter of life and death, it's much more important than that.