AlbySure
Boerewors



Since: 10.12.01
From: LA

Since last post: 401 days
Last activity: 23 hours

#41 Posted on | Instant Rating: 6.79
I think the funniest Santino moment thus far was him singing about The Condemned to the tune of Rehab. It's a sad fact, Stone Cold can't act, he should go, go, go. It was also one of the hipper things WWE has ever referenced.

I think my favorite Booker T and Goldust moment was the surprising callback to "and I got a sword too."
Oliver
Scrapple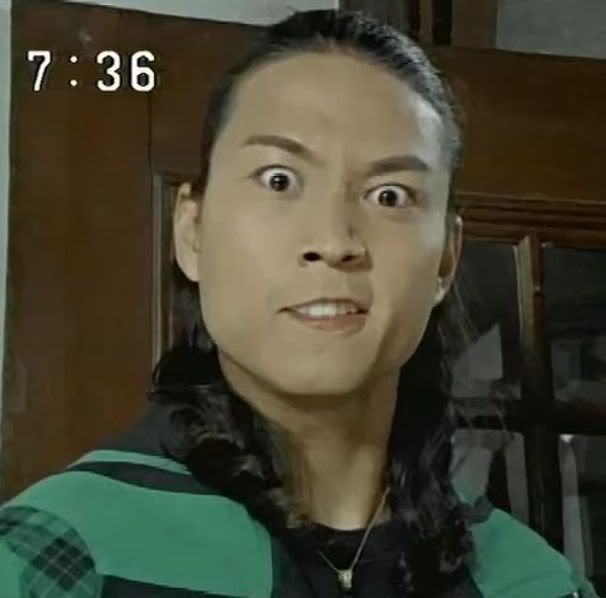 Since: 20.6.02

Since last post: 1209 days
Last activity: 1202 days

#42 Posted on | Instant Rating: 4.38
Originally posted by Super Shane Spear

---

Originally posted by Oliver

---

I remember a houseshow a number of years ago; it was a no DQ match between Stone Cold Steve Austin and Vader: the ref was pissing Austin off, so he stunned him during the match. It was probably the funniest thing I'd seen live.

I think Austin won that match.

---



That reminds me of the early Austin/Undertaker title match before Austin turned all the way face. Austin went low on Taker right in front of Earl Hebner and after being questioned gave Hebner a double bird behind his back. No less than like four seconds later Taker goes low on him and Austin's crying to Earl about it and Earl lets loose a giant FUCK YOU, which Austin sold like a chokeslam.

FFWD to about 3:30

---
I think you win. That was one of the funniest thing I'd ever seen.


---

You wouldn't like Ozu Makito when he's mad!
Lexus
Andouille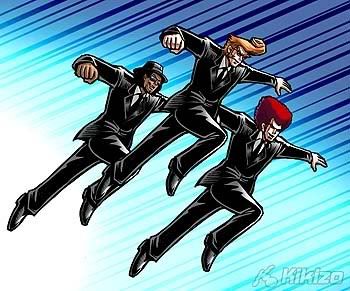 Since: 2.1.02
From: Stafford, VA

Since last post: 1 day
Last activity: 1 day

#43 Posted on | Instant Rating: 5.09
Aside from Heenan and Team ECK moments, most all of it is covered on WrestleCrap as far as I'm concerned.

Christian and Jericho were together and were feuding with the Dudleys, and the Dudleys found a big ole' jar marked "ASS CREAM" in their bag. The sheer absurdity of it all (the fact there's a product on the market that is Ass Cream, the fact it comes as a generic brand) made me giggle at first, but the way Christian cradled it afterward as he and Jericho made sad faces was golden.

Chris Jericho, Man of 1004 holds, hands down.


---

"Laugh and the world laughs with you. Frown and the world laughs at you."
-Me.
TwisterF5
Italian



Since: 18.2.04
From: The Houston 'burbs

Since last post: 1377 days
Last activity: 901 days

#44 Posted on | Instant Rating: 1.76
One segment from many moons ago; with Mean Gene and Jesse Ventura.

Gene: "I went out and ran 6 1/2 miles today".
Jesse: "You couldn't DRIVE 6 1/2 miles".

And pretty much any time Heenan opened his mouth was an "LOL" moment.

(edited by TwisterF5 on 10.7.08 1856)

---

Leave the gun. Take the cannoli.
djp
Morcilla



Since: 16.2.07
From: 3rd Floor, NW window

Since last post: 527 days
Last activity: 431 days

#45 Posted on | Instant Rating: 3.76
Goldust's 'affliction' is right up there, but for me the best was when Rock was being interviewed by Michael Cole backstage when the Rock, after accusing MC of gawking at the Rock, covers him with one of the Rock's t-shirts. Cole stands there, covered by the shirt for the rest of the interview, holding the mic like an idiot until the Rock takes it from him to continue. He then says that the mic smells funny and asks Cole what is on his hand. As Cole, still covered by the t-shirt, holds his hand up to his face, the Rock smacks it right into his nose! I don't know that I've laughed at anything harder in my life, ever.
Spank E
Bockwurst



Since: 2.1.02
From: Plymouth, UK

Since last post: 11 days
Last activity: 3 days

#46 Posted on | Instant Rating: 2.00
Kevin Nash was doing colour commentary on an episode of Thunder, I think, in 1999-2000. Hacksaw Jim Duggan was in the ring and whoever the play-by-play guy was called Hacksaw's finisher at the time, The Ol' Glory kneedrop. Nash found this hilarious and prefixed every move for the rest of the show as the Ol' Glory [insert move here]. Even Larry Zbyskyo got in on the act.

Of course, there's always "I'm twice the man you are and have half the brain you do". Just for Hall and Nash losing character in the middle of the ring in fits of laughter.

The setup for the Battle Of The Billionaires before WM23. Austin to Vince: "Do you have a problem with bald men, Vince?" Vince looking around nervously before resting his eyes on Lashley staring a hole through him.


---

Doc_whiskey
Frankfurter



Since: 6.8.02
From: St. Louis

Since last post: 51 days
Last activity: 23 hours

#47 Posted on
The UnAmericans just lost the tag belts to Kane and Hurricane:
Lance Storm (agitated): I got chokeslammed by Kane while you were dealing with the Hurricane
Christian: Wha...But he's a superhero!

I laughed for a good 5 minutes at that line, just the awesome delivery by Christian was so well timed.


---

Lisa: Poor predicatble Bart, always picks rock
Bart: Good ole rock, nothing beats that
Spank E
Bockwurst



Since: 2.1.02
From: Plymouth, UK

Since last post: 11 days
Last activity: 3 days

#48 Posted on | Instant Rating: 2.00
I can't believe I forgot...

Christian: Tomko, gimme a beat.
Tomko: No.


---

Psycho Penguin
Liverwurst



Since: 24.6.07
From: Greenacres FL

Since last post: 2813 days
Last activity: 2809 days

#49 Posted on | Instant Rating: 2.22
"Yay, he said Toronto, The Rock said Toronto, that's where we live!"


---
http://www.gamefaqs.com/features/recognition/9471.html
Big Bad
Scrapple



Since: 4.1.02
From: Dorchester, Ontario

Since last post: 3 days
Last activity: 23 hours

#50 Posted on | Instant Rating: 4.56
* Shane training Vince for the Royal Rumble by having him try to catch a chicken.

* Austin Appreciation Night, leading to Angle driving in with the milk truck. That was howlingly funny.

* Jeff Hardy, "Hey! My painting!"

* The Shawn Michaels/Rick Martel match at Summerslam 1992, when the two pretty-boy heels agreed to a match where they couldn't punch the other in the face.

* Shawn Stasiak running into the ring, being punched in the face by a brass knucks-wearing Regal, and pinned in three seconds. Best match ever.

(edited by Big Bad on 24.9.08 0020)

---

"How is it that I am a good actor? What I do is I... pretend to be the person I'm portraying. You're confused. Case in point: in Lord of the Rings, Peter Jackson comes to me and says 'I would like you to be Gandalf the Wizard,' and I said 'You are aware that I am not really a wizard?' and Peter Jackson said 'I would like you to use your acting skills to portray a wizard for the duration of the show.' So I said 'Okay' and then I said to myself 'Mmm.. How do I do that?' And this is what I did: I imagined that I was a wizard, and then I pretended, and acted, in that way on the stage. How did I know what to say? The words were written down for me in a script. How did I know where to stand? People told me where to stand." -- Sir Ian McKellen, Extras
Pages: Prev 1 2 3