TheBucsFan
TheChiefsFan



Since: 2.1.02

Since last post: 1378 days
Last activity: 1378 days

#1 Posted on | Instant Rating: 4.42
Inspired by this post (The W) by Tarnish on the game "Tarabish":


---

Lessee here...

- It's got an Auction for trump like Bridge or Euchre.
- It's got a shortened deck like Euchre/45s.
- It's got runs like in Gin Rummy. But you have to "announce" them at the right time and only the highest one "counts".
- It's got an alternative card order as in Euchre. In trump: Jack, Nine, Ace, Ten, Queen, King, Eight, Seven, Six. In non-trump: Ace, Ten, King, Queen, Jack, Nine, Eight, Seven, Six.
- Weird scoring to go with the card order? Check: 20, 14, 11, 10, 4, 3, 0, 0, 0, respectively in Trump; 11, 10, 4, 3, 2, 0, 0, 0, 0 in non-Trump. (62 points in trump, 30 in each non-trump).
- "Bella" (having the King and Queen in trump). Again, you have to call it at the right time.
- You can lead trump at any time.
- You have to follow suit. If you can't, you must trump.
- If trump has been laid, and you have to play trump, you must beat the trump laid if you can.
- Last trick is worth 10.

Just remembering the rules is making my head hurt. I recall that when I played, the "low cards" in Trump and non-Trump were ordered differently (for some reason I remember Six>Seven>Eight in trump, but Eight>Seven>Six in non-trump). Or maybe it had to do with whether the suit was red or black...

---


Myself, I play hearts more than anyone ever should. I recently had an 18-hour Hearts Marathon with my three roommates - we played like 3 games an hour all day. About halfway through, we added a new (though not original) wrinkle that we don't usually include: the Jack of Diamonds is -10 points. From there, games took like 45 minutes each.

I play hearts on Yahoo! probably every day before bed - the problem there is you always get jerks who just try and run them ("shoot the moon" in Yahoo! lingo) on every single hand and it just takes the fun out of it.

I also play a lot of poker, but Texas Hold 'Em is the only poker game I can stand anymore. And that I can't play online.

I'm specifically hoping someone comes out with some crazy game like the one above. I'm always looking for new card games!


---

"I have as much authority as the Pope, I just don't have as many people who believe it."

--George Carlin
Promote this thread!
ekedolphin
Scrapple



Since: 12.1.02
From: Indianapolis, IN; now residing in Suffolk, VA

Since last post: 10 hours
Last activity: 10 hours

#2 Posted on | Instant Rating: 2.29
Uno, baby! And B.S.! Two games that I absolutely love playing with family. (My grandmother is a
NASTY
Uno player, I'll have ya know.)
---
"Hurt me if you must, but let the duckie go."
--The Oracle of the Sunken Valley, The Order of the Stick
Five-Time W of the Day (5/27/02; 7/3/02; 7/30/04; 8/28/04; 12/16/05)
The Only Five-Time (and Last) N.E.W. World Heavyweight Champion
Certified RFMC Member-- Ask To See My Credentials!
Kevintripod
Banger



Since: 11.5.03
From: Mount Pleasant, Pa.

Since last post: 7 days
Last activity: 9 hours

#3 Posted on | Instant Rating: 5.19
Originally posted by ekedolphin

---

Uno, baby!

---



Same here.

As a kid I loved playing Gin & Crazy 8's with my Aunt.

These days I play Free Cell & Solitaire on my PC......UNO with my kids (sometimes WAR with my son)....and Poker with my friends and relatives.


---

"Oh it's on like Donkey Kong." - Stifler, American Wedding
Whitebacon
Banger



Since: 12.1.02
From: Fresno, CA

Since last post: 13 days
Last activity: 17 hours


ICQ:
#4 Posted on | Instant Rating: 6.25
I used to play Rummy daily with my offensive line coach at my high school (he was the ATS - in house suspension - guy. Before that, I played it with my sister, and my grandma when I'd visit her in Maine.


---

They want to deliver vast amounts of information over the internet. And again, the internet is not something you just dump something on. It's not a truck.

It's a series of tubes.

Sen. Ted Stevens
Oliver
Scrapple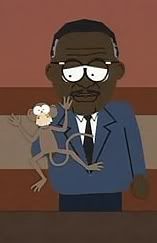 Since: 20.6.02

Since last post: 1176 days
Last activity: 1170 days

#5 Posted on | Instant Rating: 4.70
I like Go Fish, Cribbage, Gin Rummy, and Canasta. I used to play Uno, but that was years ago.


---

Here, look at the monkey! Look at the silly monkey!
Zeruel
Thirty Millionth Hit
Moderator



Since: 2.1.02
From: The Silver Spring in the Land of Mary.

Since last post: 368 days
Last activity: 310 days

#6 Posted on | Instant Rating: 4.05
Right now, mostly classics like: canasta, gin, and cribbage; and Omaha Hi-Low (8s or better).


---
"I enjoy cocaine because it's a fun thing to do. I enjoy the company of prostitutes because it's a fun thing to do. If you combine the two together, it's probably even more fun."
-- Representative Robert Wexler (D - FL)

Karlos the Jackal
Lap cheong



Since: 2.1.02
From: The City of Subdued Excitement

Since last post: 873 days
Last activity: 5 days

#7 Posted on | Instant Rating: 8.00
A game called "Take the Lead" -- I'm not sure where it comes from or who invented it or how common it is (I've never heard of it outside of my circle, but it must be out there somewhere).

Players sit around a table and play cards into the middle -- you have to be able to beat, poker-wise, whatever the last person threw in or you have to pass (or you can pass voluntarily). It can accommodate a pretty wide range of people and it's easy for people to come and go.

There are more rules than what I said, but not many, so it's easy to teach, too (pm me for detailed rules if you want!).

--K


---
Last 5 movies seen: Searching for the Wrong-Eyed Jesus - Doubting Thomas - Brick - The Girl Can't Help It - Inside Man
samoflange
Lap cheong



Since: 22.2.04
From: Cambridge, MA

Since last post: 1677 days
Last activity: 1670 days

#8 Posted on | Instant Rating: 6.03
We've taken the drinking game "Asshole" and made it into a very competitive sober game of strategy by changing a few rules around. It's great fun, and plus, if need be, you can add booze seamlessly.


---

Ken Kennedy debuted a new finisher: Jeff Hardy fans will insist on calling it the Swanton Bomb, but it looks WAY more devastating when not performed by a 180-pound fruitcake.
-Rick Scaia 06.12.2006
jfkfc
Liverwurst



Since: 9.2.02

Since last post: 748 days
Last activity: 557 days

#9 Posted on | Instant Rating: 5.04
Cribbage and Gin are my favorites.

I just taught my six year old daughter how to play 52 Pick-up, and she was less than thrilled with the game....


---

I think, therefore, I think I am.
Gugs
Bierwurst



Since: 9.7.02
From: Sleep (That's where I'm a viking)

Since last post: 1824 days
Last activity: 952 days

#10 Posted on | Instant Rating: 4.94
I'm a fan of hearts, poker (Texas Hold-em mostly), bull (taught to me by a knockout of a cousin I met on a trip to Connecticut when I was 10 years old and haven't seen since) and solitaire.

I'm also a big fan of WWE Raw Deal, but I haven't played or bought any cards in a few years so I'm afraid the game has passed me by.


---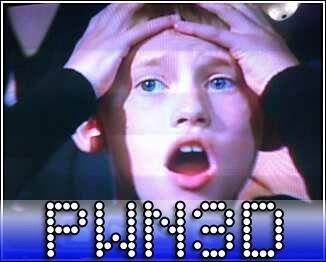 Mr. Boffo
Scrapple



Since: 24.3.02
From: Oshkosh, WI

Since last post: 1757 days
Last activity: 1718 days

#11 Posted on | Instant Rating: 5.12
I get together with some people who play Sheepshead. It's derived from a German game, and its popularity seems to be centered in Wisconsin.
The King of Keith
Lap cheong



Since: 4.11.02
From: Winchester, VA

Since last post: 1256 days
Last activity: 1255 days

#12 Posted on | Instant Rating: 3.99
I'm all about some Spades, myself.


---

That's not Wolverine...
odessasteps
Scrapple



Since: 2.1.02
From: MD, USA

Since last post: 1433 days
Last activity: 1400 days

#13 Posted on | Instant Rating: 6.58

For my first three years of living in Indiana, I refused to learn how to play euchre.

now, I love the game.


---

Mark Coale
Odessa Steps Magazine
The Affirmation, Baby Blog
DrDirt
Banger



Since: 8.10.03
From: flyover country

Since last post: 208 days
Last activity: 110 days

#14 Posted on | Instant Rating: 8.01
Originally posted by jfkfc

---

Cribbage and Gin are my favorites...

---
\

Ditto in that order and add euchre like Mark.


---

Perception is reality
Jeremy Billones
Weisswurst



Since: 8.1.02

Since last post: 4281 days
Last activity: 4272 days

#15 Posted on
I'm a fan of WWE Raw Deal (but have to drive to Richmond or Philadelphia to play it, which sucks).

Most of the card games I play these days are card-driven games, whether pure wargames like Paths of Glory or more general strategy games like Twilight Struggle.

If you insist on sticking to games with a poker deck, my family plays a Canasta variant called Hand and Foot. (Each player gets two 11 card hands, but you can't start using the second one until you empty the first one.)

There's an outfit that has added game text to the standard poker deck and sells a Football and a Hockey game based on that. Each player plays one card (or multiple cards that form a poker hand) and the higher play wins, either completing/stopping the football play or moving the puck.


---

Ambition is just an excuse for people who are too stupid to be lazy.
AWArulz
Scrapple



Since: 28.1.02
From: Louisville, KY

Since last post: 36 days
Last activity: 21 days

#16 Posted on | Instant Rating: 6.70
I also play a lot of Euchre and some hearts - and some Hold 'em online (for fake money at Bodog.com).

Indiana Euchre players Unite!


---

We'll be back right after order has been restored here in the Omni Center.
Guru Zim
SQL Dejection
Administrator



Since: 9.12.01
From: Bay City, OR

Since last post: 12 days
Last activity: 12 days


ICQ:
#17 Posted on | Instant Rating: 8.81
I've probably mentioned this before... but here goes.

In college, I learned a game called "Attack and Defend" from a friend of mine. He was Vietnamese, and his whole family played this game. I think it had a different name in Vietnamese


Anyway, I loved that game but the rules are hazy, and I'm not in contact with all of those people to get the rules again. I did track down someone else from college today with Google, so maybe I can get the rules.

Great game, though.


---

Ignorance is bliss for you, hell for me.
geemoney
Scrapple



Since: 26.1.03
From: Naples, FL

Since last post: 3 days
Last activity: 24 min.

#18 Posted on | Instant Rating: 5.14
Texas Hold'em and Phase Ten are pretty much all I play....though my cousins have tried teaching me euchre, thus far, it's not taking very well.


---

College, Sports and more!: Experience It




Dexley's Midnight Jogger
Pepperoni
Moderator



Since: 10.10.02
From: New Hampshire

Since last post: 1568 days
Last activity: 1483 days

#19 Posted on | Instant Rating: 7.81
There is a very simple, very time-consuming game I like to play with the patients at the hospital I work at called Garbage. Also popular with kids as it's easy to learn and is based on luck and not skill.
bash91
Merguez



Since: 2.1.02
From: Bossier City, LA

Since last post: 2104 days
Last activity: 204 days

#20 Posted on | Instant Rating: 7.07
Originally posted by AWArulz

---

Indiana Euchre players Unite!

---


When I was in college, the ability to play Euchre was a requirement in order to be initiated into our fraternity. It was an exceptionally rare day when there weren't three or four games going on after lunch and after dinner.

Right now, I play the occasional game of pinochle and I have unfortunately been sucked back into the world of Magic (wizards.com) and play that with some regularity.

Tim


---

Vocatus atque non vocatus, Deus aderit. -- Erasmus

All others things being equal, the simplest solution is usually stupidity. -- Darwin Minor
Pages: 1 2 Next