Jobberman
Kishke



Since: 2.1.02
From: Ft. Lauderdale, FL

Since last post: 653 days
Last activity: 47 days

#42 Posted on | Instant Rating: 2.48
SFII, Rastan, and Gyruss
Kei Posiskunk
Kolbasz



Since: 7.1.02
From: Central PA, USA

Since last post: 250 days
Last activity: 4 days

#43 Posted on | Instant Rating: 4.99
Classics : DJ Boy, 1943, The Legend of Kage, Varth
Mid 90s : Virtual-On, Time Crisis 2, Metal Slug 2
Current : LA Machineguns, Initial D Version 3


---
For a New Beginning...
danlewis84
Loukanika



Since: 2.1.10
From: Fort Lauderdale, Florida

Since last post: 1525 days
Last activity: 1525 days

#44 Posted on
The Simpsons arcade game
Scotch Bingington
Pinkelwurst



Since: 16.1.10

Since last post: 1492 days
Last activity: 1492 days

#45 Posted on | Instant Rating: 1.34
Pacman. I fucking love it. Also Ms. Pacman, just toooooo sweeeettttttttttt!!!!!!!!!!!!!!


---


Click Here (idkwtf.com)
Big G
Morcilla



Since: 21.8.03
From: the people who brought you Steel Magnolias....

Since last post: 12 days
Last activity: 7 hours

#46 Posted on | Instant Rating: 6.77
In no particular order, Gauntlet, Galaga, Outrun & Burgertime
Shem the Penman
Toulouse



Since: 16.1.02
From: The Off-Center of the Universe (aka Philadelphia)

Since last post: 36 days
Last activity: 2 days

#47 Posted on | Instant Rating: 4.96
Originally posted by Cerebus

---


(Off subject... from the same company that did SPACE ACE and DRAGON SLAYER, there was another game that used scenes from Lupin The 3rd. Does anyone know the name of it. That and the one that used scenes from GALAXY EXPRESS 999. Those were fun, but if you know the movies, they were really easy to play.

---


The laserdisc game that used Lupin III footage was called Cliff Hanger. I remember watching someone else play it in the arcade long before I knew who Lupin was.

Don't know anything about Galaxy Express 999, though.

On topic, my faves back in the day were Tempest, Dig Dug, Dragon's Lair, and Captain America and the Avengers.



---

"The object of persecution is persecution. The object of torture is torture. The object of power is power. Now do you begin to understand me?"
Matt Tracker
Scrapple




Since: 8.5.03
From: North Carolina

Since last post: 3 days
Last activity: 33 min.

#48 Posted on | Instant Rating: 6.71
Zaxxon.
Discs of Tron.
Knockout.



---

"To be the man, you gotta beat demands." -- The Lovely Mrs. Tracker
ekedolphin
Scrapple



Since: 12.1.02
From: Indianapolis, IN; now residing in Suffolk, VA

Since last post: 9 days
Last activity: 15 min.

#49 Posted on | Instant Rating: 2.46
Dang,
this
thread popped up again after five years. Holy cow.
By the by, no one got the number of players right for the two-screen X-Men game, myself included: It was
six
players, actually, those being Cyclops, Colossus, Wolverine, Storm, Nightcrawler and (ha!) Dazzler.
Throw Galaga and Ms. Pac-Man on there from my previous post.
---
"You're about as much fun as a divorce-- which is not a bad idea."
"I want custody of me."
--Michael Knight and KITT, Knight Rider
Fan of the Indianapolis Colts (Super Bowl XLI Champions), Indiana Pacers and Washington Nationals
Certified RFMC Member-- Ask To See My Credentials!
Co-Winner of Time's Person of the Year Award, 2006
Psycho Penguin
Liverwurst



Since: 24.6.07
From: Greenacres FL

Since last post: 1247 days
Last activity: 1243 days


AIM:
Y!:
#50 Posted on | Instant Rating: 1.25
Yeah, the six-player X-Men game was totally badass.

So were the other beat em ups like Simpsons, TMNT, Captain Commando, Ninja Gaiden, and Cadillacs and Dinosaurs.


---

http://www.gamefaqs.com/features/recognition/9471.html

IT'S TRUE! IT'S DAMN TRUE!


Oliver
Scrapple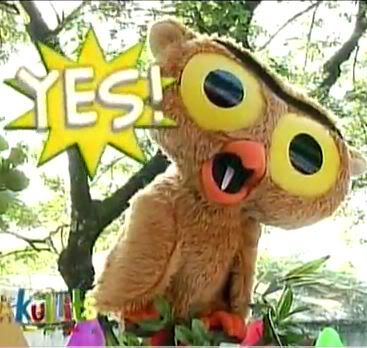 Since: 20.6.02
From: Derkaderkastan

Since last post: 22 hours
Last activity: 11 hours

#51 Posted on | Instant Rating: 3.00
Originally posted by jwrestle

---


Simpsons...Brother and I spent 20 dollars actually beating one day.

---
I once spent that much beating WWF Superstars in the arcade once. Honky Tonk Man and Jim Duggan!!!

(edited by Oliver on 7.12.10 0010)

---

2009-2010 WHL Fantasy League Champion!!!
Scottyflamingo
Bratwurst



Since: 23.6.10
From: Auburn, AL

Since last post: 233 days
Last activity: 227 days

#52 Posted on | Instant Rating: 2.77
Originally posted by Roy.

---

Either NARC or Final Fight. My buddy and I put dozens of quarters into those for about two and a half summers. I think we beat them each two or three times.

Pinball would have to be Attack From Mars! (klov.com). Up until a year ago, I'd spend about 10 bucks a week on that thing (RIP Playland), and it was a finals week tradition of ours (along with not shaving until your last final) to go play pinball before each final (to relax).

---


You sir, are awesome.

"Sacre bleu! Ze Martians are attacking ze Eiffel Tower!"
Scottyflamingo
Bratwurst



Since: 23.6.10
From: Auburn, AL

Since last post: 233 days
Last activity: 227 days

#53 Posted on | Instant Rating: 2.77
Pinball:

Doctor Who - Had a really easy multiball. Great sound effects. A little Dalek on top of the machine that would start screaming "EXTERMINATE!"

Champion Pub - Had a little boxer in the middle of the board and you "Fought" him by hitting him with the ball.

Whirlwind - Older machine with circular sections of the board that spun and a cartoon cloud with a fan in his mouth that blew air on you while you played.

Games: Pac-Man, Donkey Kong, Frogger, Joust, Dragon's Lair, Rampage, Splatterhouse, Q*bert
Pages: Prev 1 2 3