Karlos the Jackal
Lap cheong



Since: 2.1.02
From: The City of Subdued Excitement

Since last post: 880 days
Last activity: 2 days

#1 Posted on | Instant Rating: 8.00
See, when my wife gets hiccups, she lies on her side for 15 seconds (literally) and they go away. When I get them, nothing works. I just end up waiting them out -- which usually takes an hour or so.

So, having just gotten over another annoying bout -- what do YOU do?

--K


---
Last 5 movies seen: Tsotsi - Rivers and Tides: Andy Goldsworthy Working With Time - Tristram Shandy: A Cock and Bull Story - Pirates of the Caribbean: Dead Man's Chest - The Cabinet of Dr. Caligari
Promote this thread!
dMp
Knackwurst



Since: 4.1.02
From: The Hague, Netherlands (Europe)

Since last post: 5 days
Last activity: 18 hours

#2 Posted on | Instant Rating: 6.07
hold my breath for 20-30 seconds.


---

*sigh* Why bother?
Dutchie
Kishke
Moderator



Since: 29.1.02
From: PA

Since last post: 92 days
Last activity: 7 days

#3 Posted on | Instant Rating: 9.18
Usually, taking a dry swallow while holding my breath works, after about 2-3 attempts. If not, I get a frosted lager glass and fill it with water. Hold your breath, then start taking small, continuous sips of the water until you feel like you need to breathe out. After you do, continue to drink (i.e., glass never leaves your lips) Breathe out whenever needed, usually about 3-5 breaths to finish the glass. By the time I've finished the glass, the hiccups (hiccoughs?) are usually gone.


---
Bananas bruise...on the inside
JayJayDean
Scrapple



Since: 2.1.02
From: Seattle, WA

Since last post: 853 days
Last activity: 431 days

#4 Posted on | Instant Rating: 6.44
My best hiccups story: Mrs. JJD and I go to Portland a lot for family visits, and for a while we were sick of taking I-5 and freeway driving it back and forth, so we'd take a back way involving taking route 7 from about Spanaway to Morton. Route 7 is in the low foothills of Mount Rainier, and at night there is NOTHING out there except the forest, so it's basically a "please don't EVER let the car breakdown HERE"-kind of place.

One night on the way back Mrs. JJD got a case of hiccups that wouldn't quit, and I thought of the old theory that if you scare a person it cures them, so I chuckled to myself, waited through a few seconds of silence, then let out of the blue scared the CRAP out of her (it's hard to verbalize what exactly I did, but I just kind of turned to her and leaned in real fast and when "BAH" kind of scarylike). Anyway, she screamed and then she was like "WHATTHEHELLDIDYOUDOTHATFOR?!?!"

About twenty seconds later I asked her if she still had the hiccups.

About twenty MORE (hiccup-free) seconds later she answered.

"No. I hate you."


---

"You know what you need?
Some new quotes in your sig.
Yeah, I said it." -- DJFrostyFreeze


Corajudo
Frankfurter



Since: 7.11.02
From: Dallas, TX

Since last post: 1419 days
Last activity: 922 days

#5 Posted on | Instant Rating: 7.73
I drink from the opposite side (far side?) of a cup. Do it over a sink or outside because you will spill. Also, it's likely to cause water (or whatever your beverage of choice happens to be) to come out your nose. Even if it doesn't work, it's worth it just to see other people's reactions to what you're doing.

But, if I'm at work, I basically follow the cure laid out by StegDutchie.

(edited by Corajudo on 21.7.06 0937)

---

"Teach children that they have great potential because they are human." -Warrior

britishiles
Head cheese



Since: 22.7.05
From: Tulsa, OK

Since last post: 1339 days
Last activity: 1309 days

#6 Posted on | Instant Rating: 3.61
have someone hold my ears while I drink water.

In 37 years of my life it has only failed once.


---

www.oklafan.com
Big Show: Why is he getting the Intercontinental Title shot and not me?
RVD: Ahhh...maybe 'cause you're a tool.
Big Show: Look. I am 7'2". I am 500 pounds. I'm a giant.
RVD: Oh ok. You're a giant tool.
Roy.
Pepperoni



Since: 25.2.04
From: Keystone State

Since last post: 3670 days
Last activity: 36 days

#7 Posted on | Instant Rating: 4.84
I learned a good solution in bartending class: put some sugar on a lemon slice, and eat. It has never failed to work for me, and I've used it on customers while tending bar. Of course, if I don't have sugar and/or a lemon nearby, I just hold my breath.

My mom swears by the scaring method.
Packman V2
Bratwurst



Since: 16.3.04
From: Albuquerque, NM

Since last post: 5 days
Last activity: 1 day

#8 Posted on | Instant Rating: 4.91
Unless they're just really big hiccups (the ones that it literally hurts everytime it happens), I just usually let them come and go until they pass...but I also use the holding breath/drinking water methods.


---
Kevintripod
Banger



Since: 11.5.03
From: Mount Pleasant, Pa.

Since last post: 6 days
Last activity: 1 day

#9 Posted on | Instant Rating: 5.19
Chugging a glass of really cold water always works for me.


---

"Oh it's on like Donkey Kong." - Stifler, American Wedding
drjayphd
Scrapple
Moderator



Since: 22.4.02
From: Outside of Boston

Since last post: 42 days
Last activity: 1 day


ICQ:
#10 Posted on | Instant Rating: 7.06
You wanted the best, you got... Out of Context Quote of the Week.
"I'll pull for the Walcott girl..." (Nuclear Winter)


---
Not sure if it really works, but I've tried drinking a glass of water sipping from the far side of the glass. Usually, it's just a matter of waiting for them to pass.


---
Oliver
Scrapple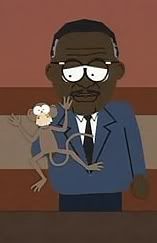 Since: 20.6.02

Since last post: 1183 days
Last activity: 1177 days

#11 Posted on | Instant Rating: 4.70
A really, realy good laugh works wonders to get rid of them for me. That, or drinking something hot.


---

Here, look at the monkey! Look at the silly monkey!
Bullitt
Shot in the dark




Since: 11.1.02
From: Houston

Since last post: 635 days
Last activity: 635 days

#12 Posted on | Instant Rating: 6.42
1) Fill a rocks glass halfway with lime bar mix
2) Drink
3) Enjoy your hiccup-free evening


---
These are my awards, Mother. From Army. The seal is for marksmanship, and the gorilla is for sand racing.

Torchslasher
Knackwurst




Since: 17.1.02
From: New F'n Jersey

Since last post: 77 days
Last activity: 76 days

#13 Posted on | Instant Rating: 5.75
I don't do the sugar-lemon bit, but I do ascribe to the theory that a spoonful of sugar usually will stop hiccups. Well it works for me anyways.


---

Click Here (czwfans.com)

For all your CZW and Nickels Trivia information.


"Look guys, it's 'Lake Man!' Hope you can fit into our NARROW office, Mr. Big Lake" --MST3K The Collection V. 7

Click Here (myspace.com)
Texas Kelly
Lap cheong



Since: 3.1.02
From: FOREST HILLS CONTROLS THE UNIVERSE

Since last post: 237 days
Last activity: 55 days


ICQ:
#14 Posted on | Instant Rating: 4.44
Ladies and gentlemen, the following public service message is brought to you by your friends from D-Generation X, who would like to remind each and every one of you that if you're not down with that, we've got two words for you...
---

1. Fill a glass with a sugary drink (I usually do cranberry juice)
2. Drink
3. Belch
4. Enjoy being hiccup-free


---
read a bunch of incoherent nonsense
now 52% more incoherent!
smark/net attack Advisory System Status is: Elevated
(Holds; June 18, 2006)
While the switch from Cena to RVD should alleviate some complaints, the inevitability of the belt's return to Cena (note where Summerslam is this year) and the poor initial showing by the new ECW are enough to keep the indicator where it is for now. The pieces are in place, though, especially on RAW, for improvements to be made to the IWC's psyche in the near future.
SchippeWreck
Banger



Since: 26.3.03
From: Glendale, CA

Since last post: 369 days
Last activity: 54 days

#15 Posted on | Instant Rating: 7.41
My mom used to look me straight in the eye and tell me, "If you can hiccup for me right now, I will give you five dollars." And by God, I never could. It ALWAYS worked on my hiccups.

For a less psychological approach, I ususally hold my breath for a little while and then exhale in one long breath until I can't exhale anymore. Almost always works. It won't work if I hiccup while I'm holding my breath though. That sort of resets everything.


---

My mom says sigs are bad for you.
Lise
Mrs. Guru



Since: 11.12.01

Since last post: 959 days
Last activity: 732 days

#16 Posted on | Instant Rating: 9.00
The trick is to get your diaphram to stop spasming, since that's what is causing them. So if you are doing the holding your breath thing you need to pull the air in deep to push against your diaphram. Drinking water from the far side of the glass, lemon and sugar, spoonful of sugar with no water, plain water, etc are to facilitate a strong swallowing motion.
Scaring or laughing generally make you take in a large quick breath of air or series of them.

My favorite as a kid was the spoonful of sugar (I mean how often do you get told to eat sugar).

The one that generally works for me now is to take a very deep breath focusing on inflating my diaphram, exhaling and then swallowing dry three times.


tarnish
Landjager



Since: 13.2.02
From: Back in the Heart of Hali

Since last post: 160 days
Last activity: 2 days

#17 Posted on | Instant Rating: 6.93

I'm the only person I know who doesn't have trouble getting rid of hiccups. As Lise said, if you concentrate on slowing down your breathing (relaxing is key) and dry-swallowing a couple of times, you should find they go away.

Mind, I've been telling my wife this for years and she can't get the hang of it.


Wpob
Bierwurst



Since: 21.11.02
From: Williston Park, NY

Since last post: 5 days
Last activity: 1 day

#18 Posted on | Instant Rating: 3.50
I have told my wife repeatedly that sex cures the hiccups, but alas, she chooses the holding her breahth cure.


---

Wow, that is graphic.