JayJayDean
Scrapple



Since: 2.1.02
From: Seattle, WA

Since last post: 850 days
Last activity: 428 days

#1 Posted on | Instant Rating: 6.47
I ask because our neighborhood had one of our "we'll go to YOUR house Saturday but REALLY we'll end up at EVERYONE's house at some point"-parties on Saturday for Tarver/Jones III. (No driving involved, as we're all one house apart.)

My ONE neighbor (Drew) who usually just drinks beer (a case per night, but just beer) has been tossing back some shots mixed in the last couple of weekends and getting absolutely shit-faced. Now, the last two weekends before this last one, he was hitting the "dude, you need to go home NOW"-level at around 11:30 pm or so, so that was all good because we're all old people with kids and we can all barely make it past midnight anyway.

On Saturday, Drew and his wife were SUPPOSED to go out on a date by themselves while Mrs. JJD and I watched their ten-year old daughter (who in turn watched Izzy Jo so her parents could drink too much, what a plan), but circumstances changed and they were just going to "hang out" instead. (Later we found out they had had a HUGE fight earlier that morning that was totally the wife's fault.) Since it's not REALLY a party without THOSE guys, we made sure to badger them into coming over.

[Sidebar: The weekend before the party was at OUR house for Klitschko/Peter. Mrs. JJD made all kinds of food and it was an awesome time. One of Izzy Jo's buddies (Jenna) from daycare has a mom that Mrs. JJD has been doing "chick stuff" with, and her husband likes boxing so they were at our house for the first time. They came over for the Saturday for the second time ever, so Jenna's dad (Fred) is a guy who is super-cool, but I've basically just met.]

Moving on, around 6:00 Drew shows up at my house already well on his way to complete drunkeness, but he'd only been drinking beer up to that point. My buddy from work had a half-gallon of Jack Daniels that he'd brought, so Drew took a couple of shots of Jack and we all headed over to the party, where there was no shortage of alcohol. To make a long story short, but 9:00 (!) Drew was ready to go home.

After the Tarver/Jones-fight ended me and a couple of guys went to my house to check in on the UW/UCLA football game. We'd tried to goad Drew into coming over a taking Jager shots with us (also why we went to my house) but he went home instead. About ten minutes later one guy's wife comes in and says Drew went BACK over to the party, bleeding heavily because he'd FALLEN THROUGH THEIR GLASS COFFEE TABLE.

We ended up taking him to the hospital because he had three puncture wounds in his side, despite his insistence that he didn't need stitches. Fred was cool and came with us along with Drew's wife. Drew basically crapped all over his wife for not letting him go/stay home instead and not backing up what he wanted, he ended up LEAVING THE HOSPITAL not once, not twice, but THREE TIMES, leading us (me and Drew) to almost throw down right out in the street with poor Fred (by far the soberest, though my buzz was long-gone and I was just pissed) to kind of break it up. Actually the rundown of his attempts to leave went like this:

FIRST ATTEMPT (11:10 pm): Drew leaves. Fred and I give him a minute to see if he's bluffing about walking the five miles home. He doesn't come back. We chase him down the hill. I get pissed off having to chase him down, get physically aggressive even though he's about fifty pounds heavier than me, he backs off then we all go back.

SECOND ATTEMPT (11:40 pm): Drew leaves. No physical confrontation but he's not going back, UNTIL a car with all of the women shows up (to pick up Fred since he had their car keys - oops) and they play the "worried daughter"-card and get him to go back. Unfortunately I was left alone in the waiting area after that while Drew and his wife went into the back.

THIRD ATTEMPT (12:15 am): I'm half-asleep in the waiting area when a twenty-something gal who had arrived for treatment right before us leaves the ER, asking if we got him in there eventually and asking what happened. She walked out the main dors and poked her head back in a said "actually, he's out here RIGHT NOW." Argh! Luckily there was no walking to be done and he went back inside once they told him he was more-or-less next to be seen.

THEN, to top it off, the doctor came in and told him the stitches were TOTALLY UP TO DREW, so naturally he refused them because he's a 270-lb. six-year old pussyboy, AND he got to tell everyone how right he was about not needing stitches all along. Bastard.

All I REALLY know is that his wife must have been in some ENORMOUS trouble, because I know what would happen if I did that (though I should say know what HAPPENED when I DID that, if you minus the coffee table but add the fire department coming to our house, which is actually the number one story, I think, but this one's DEFINITELY top-five, and it basically involved me not drinking again for quite a long time and "make sure you pace yourself"-comments for like a year afterward, plus MAJOR sucking up) but Drew basically acted as if none of what had happened on Saturday night had ACTUALLY happened, and I'm pretty sure he was drunk again by noon.

(He might have a problem with alcohol. Possibly.)


---

"You know what you need?
Some new quotes in your sig.
Yeah, I said it." -- DJFrostyFreeze


Promote this thread!
Joseph Ryder
Head cheese



Since: 19.3.02
From: Seattle, WA

Since last post: 2508 days
Last activity: 2041 days

#2 Posted on | Instant Rating: 2.73
Uhh...lessee...

...yeah, I got nothing. I'm not following that story with a blow-by-blow account of the one of three times I was inebriated, cause nothing happened other than me being really in love with everyone around me.

Stories like yours make me glad I rarely touch the stuff. Of course, having no friends helps too.
Jaguar
Knackwurst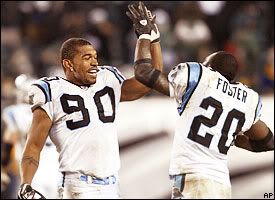 Since: 23.1.02
From: In a Blue State finally

Since last post: 477 days
Last activity: 280 days

#3 Posted on | Instant Rating: 4.61
I've only been good and drunk twice, so I guess I'll tell both those stories. My family is full of addiction problems so I've always watched myself around alcohol, but after pledging Theta Chi in my first semester at college I decided to push my limits. Joining a frat is a very expensive way to get early access to free alcohol in your college career (though for the frat wary, that wasn't a big aspect of it).

Story #1 - Chilling with the frat in one of their dorms, I bum a couple of Smirnoffs off of one of the frat groupies to avoid another night of PBR and settle in to get my ass kicked at various PS2 Street Fighter games. A couple hours into this one of the brothers shows up with tequila, salt, and limes, so I opt out of the SF rotation and sit down for a shot contest.

In highschool vodka and mixers had ruled the day with tequila a rare thing - doing shots even more so. So of course I lied about my inexperience in a show of idiot bravado, and hoped for luck and genetics to get me through.

Ten shots later we're out of tequila and I am now the reigning tequila champion. Drunk with victory I stagger to a different room to down some oreos and dorittos while further adding to my reputation with my amazing GTA3 skills. Around 3am the world stops wobbling and I decide that it's time I got back to my own dorm. Now the entrance to my dorm is only 30 yards away from the one I'm leaving, but there's a problem - the school has been doing construction on the parking lot between them. Going around means adding at least three times the distance, so I do what everyone else had done and climb the fence. The fence had been partially knocked down so I ended up more walking on the fence than actually climbing it, but it still proved difficult. I managed to somehow snag the knee of my jeans on a piece of the fence in my drunken crawl, so I spent at least ten minutes trying to figure out which direction to move that would unhook me. When I finally get free I stumble to the other side - but wait! The reason there's a fence here is because there's a giant hole dug in the ground with a twenty foot drop! I throw my arms out and wave them around as I try to control my motion, eventually coming to a complete stop without falling into the hole. Sighing with relief, I make my way carefully back to my dorm to attempt sleep.

The next day I relate this story to all my friends and frat brothers, so pleased I was with my narrow escape from drunken death. It's only later that evening when I travel back towards my dorm that I find out that the hole had been filled in the day before. In my drunken stupor I actually had managed to wander across the non-hole the night before.

I was quite embarrased.

And on second thought, that was SO LONG WINDED I will save my second story for later.


---

RecklessEric
Head cheese



Since: 23.1.02
From: Maine

Since last post: 153 days
Last activity: 153 days

#4 Posted on | Instant Rating: 5.00
I got drunk and....had sex with three girls on the same night. That's it. That's the whole story.


---
StaggerLee
Scrapple



Since: 3.10.02
From: Right side of the tracks

Since last post: 3 days
Last activity: 2 hours

#5 Posted on | Instant Rating: 2.39
Most of my REALLY funny "I got drunk and...." stories cant be relayed here.


Torchslasher
Knackwurst



Since: 17.1.02
From: New F'n Jersey

Since last post: 74 days
Last activity: 74 days

#6 Posted on | Instant Rating: 5.75
Originally posted by StaggerLee

---

Most of my REALLY funny "I got drunk and...." stories cant be relayed here.



---


Right, because censorship is a BIG deal here. Like with WWE, unless it involves murder or rape, I'm think you are safe here.

Then again, maybe I don't want to know.


---

Click Here (czwfans.com)

For all your CZW and Nickels Trivia information. I am now the Sex Division Trivia Champion, and on September 10 I face someone who actually works part time in the WWE! Will I be starstruck, or will I hold him down worse than the WWE holds down Val Venis? STAY TUNED!

"Look guys, it's 'Lake Man!' Hope you can fit into our NARROW office, Mr. Big Lake" --MST3K The Collection V. 7
GRL
Frankfurter



Since: 13.7.02
From: Austin

Since last post: 48 days
Last activity: 5 days

#7 Posted on | Instant Rating: 2.90
I got drunk and...

- Spilled an entire bottle of red wine on the richest woman in Tuscany and her brand new cashmere outfit.



---

"Maybe I'm getting off topic, but this thread already sucks, so I don't feel bad about it. " -LotusMegami


"The only way TV Gangrel could change is if Real Gangrel changed." -Filipino Elvis
samoflange
Lap cheong



Since: 22.2.04
From: Cambridge, MA

Since last post: 1681 days
Last activity: 1673 days

#8 Posted on | Instant Rating: 5.72
A friend of mine was having a party but wasn't going to be home from work until about 7:30pm. I decided that wasn't early enough for me, so I showed up at his house at about 6:30 with a bottle of Skyy and half a bottle of Kahlua. Luckily (or not) there was plenty of milk in the fridge so I made myself a white russian, easy on the white and heavy on the RUSSIAN.

I downed it pretty quickly, and proceeded to have about 5 more before my friend and some other people finally arrived. I had gone through about 1/2 of the vodka and a good amount of Kahlua by then. Now, I wasn't exactly drunk yet, but only because it hadn't hit me yet.

So we all crack open a case of some swill beer, most likely Coors Light, and start playing Fuck the Dealer. It was about half way through the game that all those white russians hit me and I started to feel pretty damn good about myself -- until I ended up being the dealer with about 10 cards left. For those who don't know the game, that is BAD NEWS if you value sobriety.

I muscled down about 2 beers as punishment and proceeded to start the next game. By now I was drunk, but not yet tanked. However, for some reason I was on a mission to fix that. So the next game I started taking shots until I was finished with my bottle of Skyy. This was at around 8:30 I'd guess. This is where I stop remembering things also, so I don't know much of what transpired next.

What I do know is that I made my way outside, and either ran or fell into a tree, breaking my nose in 2 places and making my upper lip look like somebody went at it with a claw hammer. Somebody found me a few hours later and brought me back inside. In the morning I woke up, completely freaked out, and drove myself to the emergency room. My nose wasn't too bad, but the tissue in my lip was so mangled and packed with dirt that it had to be cut out, thus leaving a huge hole. This had to heal for a few weeks before I got a skin graft and then that had to heal for several months before I got the scar reduced. I also had to have some artificial material put in my nose where it had been broken.

That was a year and 2 months ago and now everything is barely noticeable. The only remnant is the lack of facial hair on part of my upper lip and 2 faint scars on my nose. I also got to wear a face mask Ed Leslie style for the first week after wards so that was pretty sweet. All my buddies called me Zodiac for a while.


---

HBK: Youíre flat broke arenít you?
MJ: Please let me wrestle on RAW!
HBK: Fine, but I ainít weariní no fruity tassels.
MJ: Are these your mirror pants?
HBK: Give me those!

RAW Satire - 03.14.2005
drjayphd
Scrapple
Moderator



Since: 22.4.02
From: Outside of Boston

Since last post: 39 days
Last activity: 5 hours


ICQ:
#9 Posted on | Instant Rating: 5.69
Kind of boring, but during Senior Week, I staggered out of Toad's Place (along with a couple hundred people who got someone to lay out $200 to send them back to school to consume as much alcohol as humanly possible) and yelled "JE SUCKS!" in the general direction of said residential college.

I'm sure the cop really wanted to believe that my brother went there (he did) and that it was their slogan (technically, it's "JE sux"), but I backed off and apologized in an effort to keep commencement from getting REALLY interesting.


---
You wanted the best, you got... Out of Context Quote of the Week.
"...but that doesn't mean he can't relate an amusing anecdote about the Haiti Kid and one of the Frenchman's testicles." (Hogan's My Dad)
haz
Landjager



Since: 2.1.02
From: Whitby, Ontario, Canada

Since last post: 1381 days
Last activity: 45 days

#10 Posted on | Instant Rating: 6.04
I still hear about this one today, although it happened when I was 15 (over 20 years ago....)

My brother (he's about 5 years older than me...) and I hosted a party at our parents house, as they were out of town.

We had a relatively small group of friends who cam over in the early afternoon. We drank lots of beer, swam in the lake and just generally hung out in the backyard.

At about 7PM, a group of us decided it was time to work on the bottle of tequila that one of my buddies brought. Shots all around, finishing off the bottle in about an hour. (oh, did I mention that this was my first tequila experience...)

The party started to pick up steam after that. I think, all told, there was about 100 people who attended...

At about 10, all I remember is going to my room and lying down on the bed. After that, nothing.

I was regaled the next morning about the stories of my passing out and puking on the floor of my bedroom. The next door neighbour, being the friendly guy that he was, decided that he could sell tickets for all guests of the party to see what happens when a 15-year old drinks tequila at 7....

I remember waking up at about 6 AM, and walking around the house to find all the doors wide open, all the lights on, lots of our friends asleep in various rooms of the house, and my brother nowhere...

EDIT: I forgot to mention, I have not had tequila shooters since that night and probably never will....

(edited by haz on 7.10.05 0900)

---

Where the wild are strong, and the strong are the darkest ones, you're the Darkest One.
Rudoublesedoublel
Frankfurter



Since: 2.1.02
From: Kentucky - Home of the 8 time NCAA Champ Wildcats

Since last post: 194 days
Last activity: 123 days

#11 Posted on | Instant Rating: 6.04
Not, nearly "good", but drank a bottle of Crown Royal on the golf course and a cart ended up in a pond.


---

University of Kentucky basketball isn't a matter of life and death, it's much more important than that.
EddieBurkett
Boudin blanc



Since: 3.1.02
From: GA in person, NJ in heart

Since last post: 13 days
Last activity: 6 hours

#12 Posted on | Instant Rating: 4.39
Back in my junior year of college, I had a HUGE crush on a classmate. For assorted reasons (including my being a wuss), I never told her, so I was devastated when just before our finals she tells me that some other guy asked her out. Our last final was the day before I had to leave the dorm, so we took that, and she gave me a ride back to my apartment before she headed home to get ready for her date. I wished her well, and then headed in. The last thing I felt like doing was hanging out there alone, so I called up a friend who was also done with finals, and headed over to his dorm. Once he and his roommates finished packing for the evening, the bottle of vodka came out, and I started doing shots. I remember doing at least one shot in HER honor. I also remember crawling on the floor while everyone was laughing.

The next morning, my friend wakes me up. I'm in one of the empty beds, and there's vomit all over my shirt. He tells me that he's leaving now (his parents were there and they finished loading the car) and I had to go. He gave me a quick ride back to my apartment and then headed off. I stumble to my apartment door and proceed to fish through my pocket for my keys.

My keys weren't in my pocket.

Knowing my friend was leaving, I ran as fast as I could halfway across campus to my friend's dorm. I caught him and his parents just as they were leaving the parking lot. He parked and we returned to his dorm, where I fished through his couch cushions and found my keys.

Before leaving, my friend tells me even though I don't feel good, I should eat something. So as I'm wandering back across campus, I stop at the student center. I realize that I'm now walking around in public, and I've still got vomit on my shirt, so I head into the restroom to freshen up.

On my way into the restroom, I pass a girl from behind who looks exactly like HER. This leads me to conclude that I'm still slightly drunk, as she lives on another campus and there's no reason for her to be here now. I really don't need to be making every girl I see into her in my mind...

In the bathroom, aside from the vomit on my shirt, I notice there's some in my hair. I try to clean it out, but its pretty much caked in there by this point. I do what I can and give up.

And of course, as I'm leaving the restroom, now that I can see that girl from the front, it is in fact HER!!! She sees me and calls me over, and she introduces me to the guy
she went out with last night, as THEY ARE STILL ON THEIR DATE!!! I just explain I had an "interesting" night, hoping that she doesn't notice all the vomit, and then meekly drift off to get some Chinese food.

She would go on to marry him.

I would go on to never touch vodka again.


---

"Now that you've built up the courage to get into the gym, let me give you five reasons why you should put in the time to train with consistency: 1. Increased strength 2. Improved self-confidence 3. Injury prevention 4. Self-discipline 5. Sex (Trust me, you'll have a better shot with the ladies if you're in shape.)" -- Making the Game, pp. 14 - 15
JimBob Skeeter
Bierwurst



Since: 2.1.02
From: MN

Since last post: 37 days
Last activity: 35 days

#13 Posted on | Instant Rating: 4.86
My bachelor party. Hands down. It was an all-day affair. See, that day was also our company picnic, and our tee time (about 30 co-workers) was at 7:03 am. I was able to talk the boss into letting one of my best buds (who was from Winnipeg, in town for the week to help me prep for the wedding) golf with us, and when he presented the boss with a cuban cigar he sneaked across the border, all was well in the world. A few beers on the course, then off to the park where the picnic/keg/games were at all afternoon. We leave there around 5:30 and go to our house to prep for the evening. Head to the bar that we had reserved space from for the party about 6:30, and the rest of the crew start showing up there. A few pitchers of beer later, we all make our way over to another bar (closer to home) that this band that I used to run sound/lights for was playing and meet up with some more guys. I'm well on the way now. We're all laughing/singing/drinking/-jocularity abounding. Around 12:30 that evening, they get me up on stage to sing "Hair Of The Dog" by Nazareth. Halfway thru the song when it goes into the lengthy guitar/talk-box solo, the lead singer of the band turns around to the drum riser, picks up a full pitcher of beer and hands it to me, saying, "It's all yours." I proceed to slam the whole thing (in three tries) in 30 seconds, with the crowd cheering me on. I DID finish singing the song, but the only things I remember after that is us in the Taco John's drive thru and me SCREAMING from the backseat: "I WANT A SSSSSSSHICKEN BUUUUUUUUURRRRRRRRRRITO~!" and when we got home, me and one of my buds sitting on the hood of my other friend's car chowing tacos. (He still had lettuce on it the next morning) That's about it for the evening for me. I wake up the next morning and my fiancee was sleeping beside me. I sit up, shaking off the cobwebs and look down at the floor beside me and there's a feather duster there. Whaa??? So I get up and make it out to the living room and my buddy was crashed on the couch, but on the kitchen counter sat her camcorder. Hmmmmmmm....... I take the tape out and go the the tv downstairs and pop it in. Who's on the tape but me passed out on our bed, shaving cream all over my hands and crotch (courtesy of my my fiancee was the one taping this) and my three friends are standing over me with the feather duster tickling my nose, trying to get me to slap it. I wasn't able to satisfy them, but they DID get me to roll over (onto her side of the bed) and curl up, apparently releasing all the pent-up gas from the day's drinking, clearing the room. I take the tape out and bring it back upstairs, then go out to the garage for a smoke. About two minutes later, the guy that was holding the feather duster called, but my fiancee answered it. I pick up the phone just in time to hear him ask her: "Does he know yet?" and she replied "I don't think so......" when i interrupted with: "I'M GONNA KILL YOU, MOTHERFUCKER!!! I saw the tape!!!!!!!" and he was all "SHE MADE ME DO IT!!!!!", and I couldn't take it any more and started laughing. By this time, my friend woke up, and the two of them came and joined me in the garage and we pulled some chairs into the open garage door and had a beer, soaking in the Sunday morning sunshine. ;-)