StingArmy
Andouille



Since: 3.5.03
From: Georgia bred, you can tell by my Hawk jersey

Since last post: 850 days
Last activity: 80 days

#1 Posted on | Instant Rating: 4.38
So I was reading the What's the TV show you most miss being on? thread when I saw someone listed Nick Arcade. This show actually still comes on Nick GaS (Games and Sports). I used to LOVE this show when I was a kid. Then I saw it again now as an adult and boy, it is AWFUL.

So what old favorites of yours have not withstood the test of time? In addition to Nick Arcade, the number one show for me in this category is He-Man and the Masters of the Universe. This was my absolute favorite show in the whole world when I was a kid. Well, my roommate in college purchased the whole series off eBay (bootlegs, sadly) so I got to see a lot of episodes. Let me just say: UGH. The show is full of stock animation and boring action. Very disappointing.

- StingArmy
Promote this thread!
geemoney
Scrapple



Since: 26.1.03
From: Naples, FL

Since last post: 10 days
Last activity: 1 hour

#2 Posted on | Instant Rating: 5.43
Saved by the Bell and Full House. They just don't hold up well over time.


---

College, sports and more!: Experience It




Zeruel
Thirty Millionth Hit
Moderator



Since: 2.1.02
From: The Silver Spring in the Land of Mary.

Since last post: 400 days
Last activity: 342 days

#3 Posted on | Instant Rating: 4.05
The Greatest American Hero.

I made sure to get the season 1 DVD and I was sorely disappointed. I remember it being so much cooler back in the day.


---
"You want to tempt the wrath of the whatever from high atop the thing?" --Toby, West Wing
AWArulz
Scrapple



Since: 28.1.02
From: Louisville, KY

Since last post: 14 days
Last activity: 2 days

#4 Posted on | Instant Rating: 6.59
The Brady Bunch and the Partridge Family




---


We'll be back right after order has been restored here in the Omni Center.
Kevintripod
Banger



Since: 11.5.03
From: Mount Pleasant, Pa.

Since last post: 2 days
Last activity: 18 hours

#5 Posted on | Instant Rating: 5.07
Land of the Lost


---

"Oh it's on like Donkey Kong." - Stifler, American Wedding
FurryHippie
Frankfurter



Since: 29.10.02
From: New York

Since last post: 4317 days
Last activity: 3005 days

#6 Posted on | Instant Rating: 3.70
Holy Lord that's what I first thought when I saw this thread title, because I've been watching GaS the last few days...and man oh man...Legends of the Hidden Temple was a ridiculously overcomplicated mess of a horrible show. Double Dare 2000....WORST PHYSICAL CHALLENGES EVER. Did anybody TRY these before doing them? Some are just flat out embarassingly impossible.

And yes...even GUTS. Nobody knew what the fuck to do in the Aggro Crag. WHAT THE FUCK IS AN AGGRO CRAG ANYWAY?? There was always one kid on that show who dominated. Always one athlete, and two embarassing schmucks. I gotta say though, I watch that show because it's GREAT to see these kids fall on their faces almost every "event".

By the way, worst of the worst: Finders Keepers. My Lord. Oh Sweet Heavenly Jesus.
drjayphd
Scrapple
Moderator



Since: 22.4.02
From: Outside of Boston

Since last post: 67 days
Last activity: 17 days


ICQ:
#7 Posted on | Instant Rating: 7.06
You wanted the best, you got... Out of Context Quote of the Week.
"I know, I know you are saying "sure there was some bad calls, but Jake Gyllenhaal obviously dropped too many easy catches and Ang Lee had some horrible clock management at the end of each half!"" (krakken2000)


---
Some of the over-complicated complaints about Legends of the Hidden Temple are mitigated by the fact that some of their contestants were fucking morons. Not because they were kids, but let's just say whenever Kirk Fogg says "oh, that's tough" deep down, he's probably thinking "PUSH THE FUCKING BUTTON, YOU IDIOT!" Then again, while watching the show (I've seen nearly the entire run... well, what else is there to do when you're unemployed?) I'd also be the one thinking that if a team's got two pendants, the first kid should just hunt down the guards as soon as possible, take out two of 'em quick, and leave as much time for the second.

I will second the vitriol for the Aggro Crag. I'd be amazed if the contestants could even see what they're doing. And I'm not sure any thought went into Double Dare 2000 at all.

Finders Keepers wasn't so bad, but it too would suffer from the dread Fuckin' Idiotic Contestant Syndrome. (Says the person who, watching on TV, gets to see where they're hiding the item they want.)


---
Oliver
Scrapple



Since: 20.6.02

Since last post: 1208 days
Last activity: 1202 days

#8 Posted on | Instant Rating: 4.71
American Gladiators. I stumbled on a video of it the other day...and it was my favorite show back then. Now...it's just schlocky.


---

"At the end of every hard-earned day, people find some reason to believe." -- Bruce Springsteen

ekedolphin
Scrapple



Since: 12.1.02
From: Indianapolis, IN; now residing in Suffolk, VA

Since last post: 11 days
Last activity: 15 hours

#9 Posted on | Instant Rating: 2.29
Hey, I still kinda like Guts and Legends of the Hidden Temple! However, count me on the list of those who used to love Nick Arcade and now realize, as an adult, just how atrocious it really was.
Here's another show I was hooked on as a kid-- Inspector Gadget. Now I can't stand
that
show, either. Every single show follows pretty much the exact same plot! Uggh.
---
"Don't do anything I wouldn't do."
--Stone Cold Steve Austin
Five-Time W of the Day (5/27/02; 7/3/02; 7/30/04; 8/28/04; 12/16/05)
The Only Five-Time (and Last) N.E.W. World Heavyweight Champion
Certified RFMC Member-- Ask To See My Credentials!
Nag
Landjager



Since: 10.1.03
From: Enter your city here

Since last post: 3514 days
Last activity: 1570 days

#10 Posted on | Instant Rating: 4.34
Raw...maybe you heard of it.


---

"A guy from Ohio can make it in life if he works hard enough."--Woody Hayes
BoromirMark
Potato korv




Since: 8.5.02
From: Milan-Ann Arbor, MI

Since last post: 1165 days
Last activity: 1165 days

#11 Posted on | Instant Rating: 6.19
I can still watch Legends of the Hidden Temple, mostly because the announcement of all the complicated stuff by a talking rock god combined with the looks on the faces of the kids is just entertaining. And, as I did when the show was first on, I keep thinking "No! You're doing it WRONG!" every time a kid screws up. I should've been on that show, I coulda been a contendah...

As for what doesn't hold up now, I second the Full House motion. Oh my GOD that show is so bad now. Cheese, piled on top of cheese, stirred up with more cheese, with Dave Coulier as a topping. And one of the daughters really should've just punched Kimmie Gibbler. Honestly.


---

We're the middle children of history...no purpose or place. We have no Great War, no Great Depression. Our great war, our defining crucible, is a spiritual war.



Destrucity
Boerewors



Since: 21.4.04
From: New York, NY, USA

Since last post: 4234 days
Last activity: 4142 days

#12 Posted on | Instant Rating: 4.16
Small Wonder. I used to love that show -- even wrote a pilot for a show that was basically the same thing. Then I saw it years later, and oh, man! What an abysmal piece of television refuse, featuring some of the worst child acting I've ever seen, and that's saying something. I thought the girl who played Vicki was preternaturally talented -- turned out she was just embarrassing.


---

Sir, a jelly donut, sir!
DrDirt
Banger



Since: 8.10.03
From: flyover country

Since last post: 239 days
Last activity: 141 days

#13 Posted on | Instant Rating: 7.82
Gilligan's Island and Rhoda


---

Perception is reality
John Orquiola
Scrapple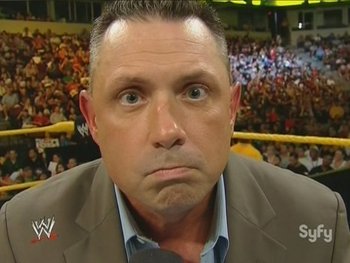 Since: 28.2.02
From: Boston

Since last post: 1454 days
Last activity: 1454 days

#14 Posted on | Instant Rating: 5.86
I can think of a couple.

I watched a first season episode of Diff'rent Strokes OnDemand just for the hell of it. It was the episode when Arnold let his goldfish Abraham loose in Mr. Drummond's bathtub. Wow, it was terrible. I couldn't believe how slow the episode and how intrustive the laugh track were. The apartment set looked totally fake, as if the walls would fall down if someone slammed the door.

Another one is The Flash. I loved that show when I was 14, but I watched a few episodes on the DVD set with a friend of mine and it's pretty lousy. Embarrassing acting and poor writing, especially in light of the high levels of action, comedy and drama in the superhero/sci-fi genre seen on television in the 15 years since The Flash went off the air. Plus, this was years before The X-Files and other shows followed in shooting their shows in Vancouver in real locations. "Central City" looked exactly like what it was: a fake studio backlot. (Which is what the Lois and Clark Metropolis looks like too.)

Suffice it to say, neither show held up to nostalgia.


---

Back of the Head: www.backofthehead.com
Mr Heel II
Lap cheong



Since: 25.2.02

Since last post: 109 days
Last activity: 7 days

#15 Posted on | Instant Rating: 5.67
Square Pegs.

Yet some stupid cable network digs the thing up every couple of years, much to Sarah Jessica Parker's horror, I'm sure...
odessasteps
Scrapple



Since: 2.1.02
From: MD, USA

Since last post: 1465 days
Last activity: 1432 days

#16 Posted on | Instant Rating: 6.40

Underdog


---

Mark Coale
Odessa Steps Magazine
The Affirmation, Baby Blog
BOSsportsfan34
Pepperoni



Since: 2.1.03
From: MA

Since last post: 818 days
Last activity: 149 days

#17 Posted on | Instant Rating: 6.82
Originally posted by AWArulz

---

The Brady Bunch and the Partridge Family



---


Yeah, same for me here.


---

"Speaking of Thomases, I loved your recent Atrocious GM Summit column, although I think that you flatter Isiah Thomas far too much by suggesting that he is merely one of a number of atrocious GMs. The truth is that Rob Babcock and Billy King are Einstein next to him. The mess he is creating right now in New York will be studied by business school students 50 years from now alongside Enron and pets.com."

Malcom Gladwell, from an e-mail exchange column with Bill Simmons.
J. Kyle
Banger



Since: 21.2.02
From: The Land of Aloha

Since last post: 28 days
Last activity: 3 days

#18 Posted on | Instant Rating: 4.00
X-E's co-Worst Poster of all time!
JKyle.com says:
He-Man.

And Legends of the Hidden Temple holds up dammit. It holds up. What Would You Do? is a whole other story.

Realizing the "entrance into video game world" on Nick Arcade is just crappy blue screen has stolen the last remaining shard of my innocence.


---
My comic updates on Tuesday, Thursday, and Sunday.

Other new strips:
Brave New World/Epiphany-Esque
Welcome to Narnia/Eras/Community College

Originally posted by cranlsn

---

You haven't lived until you've had to wake up for an exam after listening to an all night marathon of squirrel passion.

---
Matt Tracker
Scrapple



Since: 8.5.03
From: North Carolina

Since last post: 1 day
Last activity: 9 hours

#19 Posted on | Instant Rating: 6.70
"Battle of the Planets" remains the greatest cartoon series I ever beheld but only because of what remained after they strip-mined the original "Gatchman" series. I loved the uniformed hero team, the Phoenix (made up of smaller vehicles), and the robot monster designs. And the series still boasts the best music for a cartoon TV show. Yes, better than "Johnny Quest."

But, holy Jesus, they dumbed it down for American kids with every late 1970s marketing cliche in the book. In other words, they ripped off "Star Wars." They took a cool, violent superspy cartoon and turned it into a simplified galactic war (with basic science information that surpasses Questionable and plummets into Utterly Wrong) complete with an R2D2 clone providing narration and covering plotholes the American writers couldn't explain away with the original animation.

Rhino offers BOTP episodes packaged with the original, corresponding Gatchman shows. If you wish your childhood love of this show to be savaged beyond repair, I dare you to compare those episodes. I was stunned. STUNNED.


---

"To be the man, you gotta beat demands." -- The Lovely Mrs. Tracker

My blog will amuse. (heygregory.blogspot.com)
Deputy Marshall
Liverwurst




Since: 28.6.04
From: Troy, NY

Since last post: 1344 days
Last activity: 865 days

#20 Posted on | Instant Rating: 6.22
Originally posted by AngryJohnny

---

And Legends of the Hidden Temple holds up dammit. It holds up.

---


Damn right!

Host: You ready, Omec?
Omec: This rock is ready to rollll!

In all seriousness, I still watch it occasionally and it still has the same draw it did when I was a kid...shouting "YOU ARE AN IDIOT" at the TV screen.

On the other hand, I think any game show on Nickelodeon hosted by Mike O'Malley falls into the "it seemed great at the time" category. As far as primetime shows go, I'd have to say "Miami Vice." I hadn't seen it in years, and when they started showing it on Sleuth I couldn't help but think to myself "man, this is cheesy." I can't even get through a full episode. That can probably be said for the majority of cop/detective shows from the 80s, though.

(edited by Deputy Marshall on 16.4.06 1455)

---

TO BILL BRASKY!

My LiveJournal, where you can read tons of stuff that you don't give a crap about.


Pages: 1 2 Next