Markme123
Polska kielbasa



Since: 7.1.02
From: San Jose, Cali

Since last post: 5035 days
Last activity: 4743 days


ICQ:
#21 Posted on
I don't see Jericho lasting in the main event slot that much longer. Maybe a semi Main Event match is in store Chris. I still say the big match will be Austin vs HHH, though.


---
"Kent Brockman here once again at The Springfield Nuclear Power Plant, where a complete evacuation has taken place. Details are sketchy at best, so we've taken what little information we have, added our own theories, and concluded that whatever the likely disaster, it's most likely the work of our former president Richard M Nixon, even though he is rumored dead." -Kent Brockman
Mr Shh
Lap cheong



Since: 9.1.02
From: Monmouth County, NJ

Since last post: 84 days
Last activity: 84 days

#22 Posted on
Dare to be different, I say.

This is my call for Wrestlemania...it's a little off the wall, but...

*Kurt Angle* defends the title against Triple H (with added Stephanie factor)

Rock vs. Stone Cold is *non-title*

and Flair wrestles Jericho

You heard it here first (I think)
spf
Scrapple



Since: 2.1.02
From: The Las Vegas of Canada

Since last post: 933 days
Last activity: 353 days

#23 Posted on
Originally posted by Loosie
---
I've said this since before Vengeance...and I'm sticking to it...The WM Main Event WILL BE Jericho vs. HHH.
---

Loosie, you're a brave man. Possibly a little touched in the head, but a brave man. I would love to see that main event, and I would love even more to see Jericho come out on top. But I don't think it's going to happen. But if you are so sure about that and would like to place a friendly wager on it, my email is in my profile
---

There, I feel better now.
Loosie
Boudin rouge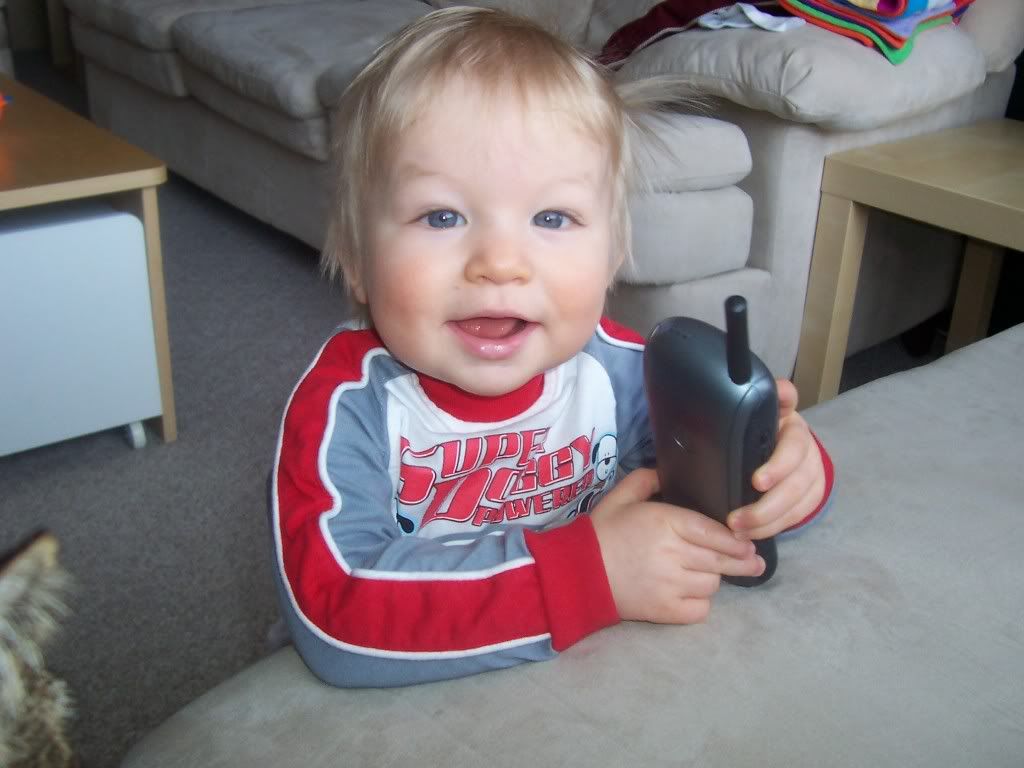 Since: 2.1.02
From: Kitchener, Ontario

Since last post: 2421 days
Last activity: 5 days

#24 Posted on
Let's put it this way...if it's Jericho vs. HHH I will have a sign saying I WAS RIGHT!! If not well you decide what the sign will say!


(BTW my ticket is 6th row Seat 16 on camera side so YOU WILL see the sign.)


---

Loosie.
Your friendly nieghbourhood Canadian.

The SWF:
Our EZBoard
Our WebSite
We Think We Know What It Stands For.
The Vile One
Chourico



Since: 3.1.02

Since last post: 5753 days
Last activity: 5630 days

#25 Posted on
I'll go with Spf and Loosie, that HHH/Jericho would be a great match, that I'd love to see, especially since it is in Canada. But I really don't think WWF will do that. The Big 3-way is what I will think will go down, even though it would be stupid, mainly because WWF can't do 3-ways.


---

"It is a strange fate that we suffer so much fear and doubt over so small a thing...such a little thing."
-Boromir
A Fan
Liverwurst



Since: 3.1.02

Since last post: 4865 days
Last activity: 4865 days

#26 Posted on
According to the latest net rumors, HA! It will be..drumroll...

HHH VS. AUSTIN

and

ROCK VS. HULK HOGAN.

I kidd you not. So, the WWF was thinking about HHH/Jericho, it being Canada and giving Jericho more of a run with the title. That would be logical and almost the right thing to do, but damn what Canadian won't mark out for the guy that refused to fight Bret Hart, Chris Jericho or Benoit?

I'm loathing this NWO thing already. It would be cool to have a Four Way or Six Pack Elemination match with either Jericho/HHH/Rock/Austin or those four and the returning Benoit and Shawn Michaels or Taker in the Hell in the Cell cage. I say gimmick out this year since the all bad part of the 2000 WM was winning the belt, if Rock or Mick won, they would have done another four way again.

A Fan- I loath Hogan, now.
Quezzy
Scrapple



Since: 6.1.02
From: Pittsburgh, PA

Since last post: 5 days
Last activity: 5 hours

#27 Posted on
Austin? Rock? HHH? Jericho? RVD? Aren't you all forgetting someone?

Kurt Angle

Sure Austin or HHH will probably be there, but I'd put my money on Angle before Jericho, RVD, and The Rock.

And putting Angle in there solves your no heel problem. And he's currently feuding with both Austin and HHH, so he could face either one of them.

I just hope the Wrestlemania main event is one on one, i'm tired of this triple threat, four corners crap.
BenoitFan7
Chorizo



Since: 7.1.02

Since last post: 5935 days
Last activity: 5910 days

#28 Posted on
Triple H vs. Rock vs. Austin is the obvious... However, you have to wonder HOW they would get two challengers for the title with only one Rumble winner, unless they want to repeat the whole Bret/Luger thing (then they could have H vs. Austin in February to 'decide the challenger at WM', only to have it go to a no-contest of some sort)....

They could finally put Rocky over at a WM, and in big, big way by having him go over both Austin and H, especially if all three are still faces.

However, they did have Undertaker lay out both H and Austin, so unfortunately they want him in the mix somehow.

Though, it could be that they really are building to H-Jericho, since they teased a feud between the two a couple of weeks ago on Smackdown when Jericho gave his buddies gifts. They have yet to really follow up on that, so either they've written it out or are just doing a very slow build for it. To make it a 'bigger' match than it seems right now, they could eventually pair Stephanie with Jericho.

But either way, after last night I'm hoping they do Angle-Kane at WM and give it 10-15 minutes (if Kane can last that long without blowing up...)

Also, Benoit's big return vs. Booker T would be nice.

(edited by BenoitFan7 on 15.1.02 2232)
dMp
Knackwurst



Since: 4.1.02
From: The Hague, Netherlands (Europe)

Since last post: 8 hours
Last activity: 3 hours

#29 Posted on
---

---


Hmm..completely forgot about him..
Ok. so now the dream main event would be Jericho vs Angle *blink* and then Hogan walks in after Y2J wins and challenges anyone in the back. Only to have Benoit walk out, put Da Orange One in the sharpshooter for a minute and then he walks on, to have Jericho and Benoit wrestle for another 30 minutes.



---

Imagine this is some funny signature. Then I will imagine you compliment me on it.

(edited by CRZ on 16.1.02 0536)
vsp
Andouille



Since: 3.1.02
From: Philly

Since last post: 4341 days
Last activity: 596 days

#30 Posted on
Mania matches will include:

Main event: Fatal Four-Way
Rock (champ) vs. HHH (Rumble stip, returning to heel form by then) vs. Austin vs. Undertaker. If Hogan's going to return anywhere, it'll be by sticking his nose in here somehow. I have zero doubt that the main event will mutate into a 3-or-4-way.

Jericho vs. Edge and Angle vs. RVD elsewhere on the card.





---

HELLO KITTY gang terrorizes city, family STICKERED to death!
flaming mo
Mettwurst



Since: 2.1.02
From: Boonville MO

Since last post: 5464 days
Last activity: 5463 days

#31 Posted on
I'll just go ahead and predict the whole card.

Main Event: HHH vs. Jericho-WWF Title-HHH wins

Co-Main: Rock vs. Austin-Rock finally wins at Mania

UT vs. Benoit vs. Angle vs. Edge-1 contenders match-Angle wins

RVD vs. Regal-IC title-RVD wins the gold

Booker T. vs. kane-Booker T.

Lance Storm and Christian vs. DudleyZ vs. HardyZ vs. Outsiders-Tag titles-um, Outsiders

Six man tag-Rikishi, Tajiri and Hurricane vs. Test and the Minnesota Stretching Crew-Test and the MSC

Val Venis vs. D'Lo Brown-Val

Women's Title-Lita vs. Jazz-Lita

Curtain Jerker or Heat-Billy and Chuck vs. S2H and Albert-who cares?





(edited by flaming mo on 16.1.02 1253)
pp77777
Weisswurst



Since: 22.1.02
From: London

Since last post: 5965 days
Last activity: 5873 days

#32 Posted on
it will be hhh vs jerchio at wrestlemania! believe it!


---

listen to me wise men
ssg1
Chaurice



Since: 17.1.02
From: Atlanta, GA

Since last post: 5964 days
Last activity: 5938 days

#33 Posted on
after raw, with the challenge from HHH to Y2J

"8 weeks to prove you're not a fluke"

That's the elevation, the casual fans are gonna bite, and when Wrestlemania rolls around, and Y2J is still champion, they'll finally believe he is a top player

Part of me also says that he'll retain at Wrestlemania, due to Steph, but its Wrestlemania, so the good guy should win in the last and final match

Which begs the question, what is the last match at Wrestlemania?

I don't think it'll be Title, I get the feeling it will be for survival of something

Disagree of not, your smarkish dreams of Angle and RVD won't happen at the Rumble.

Austin said on RAW he won't be wrestling for the title at Mania

That leaves 3.

Jericho lasts 8, drops the belt, and is main event for the rest of his career,

very deserved




---

I am the Living Legend of Weinerville

Wow, mom's proud of that
Pages: Prev 1 2