Oliver
Scrapple



Since: 20.6.02

Since last post: 1180 days
Last activity: 1174 days

#1 Posted on | Instant Rating: 3.05
...by this, I mean, shows that you used to watch on a religious basis, but now don't have the time for or don't bother catching.

I don't watch NEW GIRL anymore - it was charming for the first season, but every episode seemed the same after the first seven.

MINDY PROJECT - Maybe it's the pacing of the show or that it's too quirky. Either way, I don't care much for it anymore.

THE OFFICE - I don't think I caught a new episode since Carrell left.


---

...on a roll!
Promote this thread!
Tribal Prophet
Andouille



Since: 9.1.02
From: Winnipeg, MB, Canada

Since last post: 802 days
Last activity: 62 days

#2 Posted on | Instant Rating: 6.80
30 Rock for sure. We used to LOVE that show, but at one point it just became too much of Liz Lemon being pathetic/gross/stupid just for the sake of seeing how terrible they could make her character.

My girlfriend used to love Friends more than anything, so we always have to give a Friends alumni's show a chance. We tired to watch Cougar Town, and for the first season and a half it was ok. Around the time that the odd Friends cameo stopped the show just went off the rails. There's a couple good characters, but anything involving Courtney Cox is just unwatchable.
SchippeWreck
Banger



Since: 26.3.03
From: Glendale, CA

Since last post: 366 days
Last activity: 51 days

#3 Posted on | Instant Rating: 7.84
Almost all of these are because we just got too far behind and don't have enough time to catch up:
Castle
Bones
The Office
Burn Notice
Supernatural (should have ended after season 5)
Shameless
Dexter


---

"It's magic! We don't need to explain it!"
Mr Heel II
Lap cheong



Since: 25.2.02

Since last post: 81 days
Last activity: 17 days

#4 Posted on | Instant Rating: 4.09
WWE RAW.

(or any other WWE programming, actually.)

I read this year's Rumble results and thought "Man, I have no idea who half these people are".

(edited by Mr Heel II on 31.1.13 1050)
AWArulz
Scrapple



Since: 28.1.02
From: Louisville, KY

Since last post: 40 days
Last activity: 2 days

#5 Posted on | Instant Rating: 4.39
I stopped watching all of the usual network reality shows except DWTS. Used to love Survivor and Amazing race and big brother but no more. I tried a season of Idol, but never really watched that.


---
We'll be back right after order has been restored here in the Omni Center.
That the universe was formed by a fortuitous concourse of atoms, I will no more believe than that the accidental jumbling of the alphabet would fall into a most ingenious treatise of philosophy - Swift
samoflange
Lap cheong



Since: 22.2.04
From: Cambridge, MA

Since last post: 1681 days
Last activity: 1673 days

#6 Posted on | Instant Rating: 5.52
I stopped watching Weeds somewhere during the whole Nancy-is-pregnant-with-the-Mexican-drug-lord's-baby storyline.

I stopped watching a lot of shows that were subsequently cancelled (Jericho, V, Outsourced, others I've thankfully forgotten)

I stopped watching Raising Hope because I had reached my TV limit and it was the weakest sitcom. Maybe I'll catch up someday.

I stopped watching The Office shortly after Carell, but came back when I heard it got funny again this season. (It did!)

I wish I would stop watching Sons of Anarchy but I just can't.

I'll probably stop watching Arrow if it doesn't start making more sense.
The Guinness.
Potato korv



Since: 24.4.05
From: San Diego, CA

Since last post: 10 days
Last activity: 9 hours

#7 Posted on | Instant Rating: 1.77
Once Upon a Time - I liked the first season well enough, just bored after the first episode of season 2.

Revolution - I just gave up on the show. I thought it had promise originally. However as each episode went by it started losing my attention.

Amazing Race



(edited by The Guinness. on 31.1.13 1616)
Zeruel
Thirty Millionth Hit
Moderator



Since: 2.1.02
From: The Silver Spring in the Land of Mary.

Since last post: 372 days
Last activity: 314 days

#8 Posted on | Instant Rating: 6.39
(deleted by Zeruel on 31.1.13 2038)
Zeruel
Thirty Millionth Hit
Moderator



Since: 2.1.02
From: The Silver Spring in the Land of Mary.

Since last post: 372 days
Last activity: 314 days

#9 Posted on | Instant Rating: 6.39
Wilfred. I have about 5-6 episodes to watch for season 2 and I just can not force myself to do it. They have fallen into this formula that is so predictable that makes the show such a chore to watch.


---
-- 2006 Time magazine Person of the Year --


-- July 2009 Ordained Reverend --
Leroy
Boudin blanc



Since: 7.2.02

Since last post: 938 days
Last activity: 938 days

#10 Posted on | Instant Rating: 7.19

Dexter
Californication
Misfits
Robot Chicken
Family Guy - The Stewey-Brian bank vault episode entirely ruined Seth McFarlane for me.

There's plenty of shows that we watch and can give or take. We'll jump in and out of White Collar and a few other shows without feeling like we've missed anything.


Originally posted by SchippeWreck

---


Burn Notice

---


This season is REALLY good. They finally quit with the whole "I need to work for this horrible guy to find the even more horrible guy' trope. Granted, some of this season made NO SENSE, but the ends justify the means.

djp
Morcilla



Since: 16.2.07
From: 3rd Floor, NW window

Since last post: 499 days
Last activity: 402 days

#11 Posted on | Instant Rating: 6.00
American Horror Story: Asylum. I really enjoyed the first season but this season has been so...bad. Even with mostly the same cast.
supersalvadoran
Sujuk



Since: 10.1.08
From: westbury, new york

Since last post: 616 days
Last activity: 166 days

#12 Posted on | Instant Rating: 1.46
The Amazing Race. It just got to be less about exploring the world and more about the drama between teams, IMO.

American Idol. The judges made a big part of that show and without the love/hate relationship between Paula and Simon, it's really grating to watch.

The Office. Like everyone else, once Michael left, it got really bad and never really recovered. Not even this last year has gotten me to watch it again on a regular basis.

Also, South Park but really through no fault of its own. It's first run episodes tend to be on when I'm working and I just feel that Comedy Central has become so bad with the other shows that I can't be bothered to watch the channel anymore. If i watch SP, I tend to catch it from time to time on network TV syndication.

And finally, Futurama. So the opposite of Family Guy as far as reviving a dead show. Should had left sleeping dogs lie with that one. Another reason outside of Daily Show/Colbert Report & SP that I can't stand CC these days.



---
2P4E
Boerewors




Since: 4.1.05
From: SE12, London, UK.

Since last post: 886 days
Last activity: 3 days

#13 Posted on | Instant Rating: 8.00
Only one non-wrestling show comes to mind.

Red Dwarf. It has its moments, but the majority of it is a lot funnier when you're 1 to 12 years old (as i was during its original runs).

Also TNA Impact, mainly for old-men-talking-for-too-long reasons, but I also got increasingly uncomfortable with their constant shameless misogyny (by faces and announcers as opposed to heels). I got bored of NXT after about 3 episodes of the new format, but i appreciate that it couldn't continue forever as the insane monster that it had become.

I still watch the majority of the popular shows that have already been mentioned more than once in this thread (I'm also the kind of person to read entire series of novels no matter how formulaic they become), but I particularly disagree with Zereul's assessment of Wilfred. It's the rare example of a US TV remake that's much better than its overseas original.
Kevintripod
Banger



Since: 11.5.03
From: Mount Pleasant, Pa.

Since last post: 3 days
Last activity: 24 min.

#14 Posted on | Instant Rating: 3.87
American Idol
Eureka
Family Guy
The Venture Bros.
(Not sure if it counts) NXT


---


"You have enemies? Good. That means you've stood up for something, sometime in your life." - Winston Churchill
Torchslasher
Knackwurst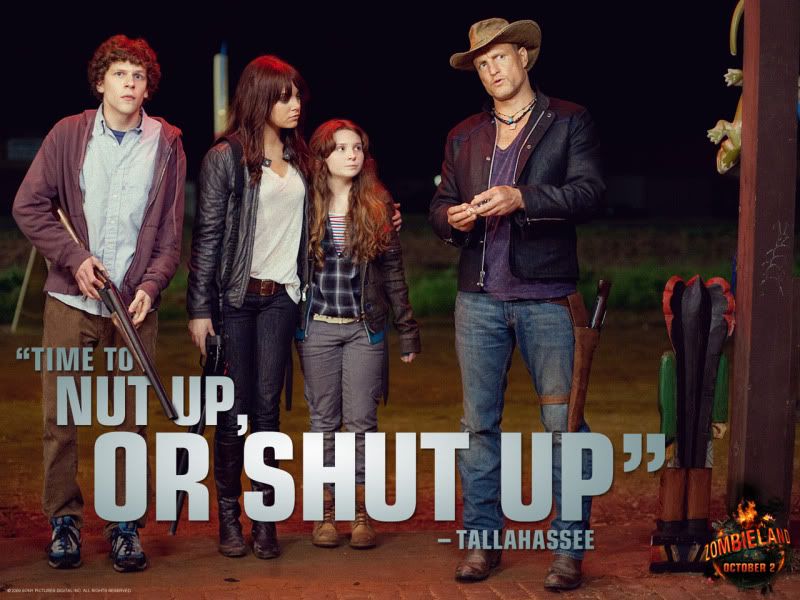 Since: 17.1.02
From: New F'n Jersey

Since last post: 74 days
Last activity: 73 days

#15 Posted on | Instant Rating: 5.01
Yeah, the reality show staples like Survivor, Big Brother and Amazing Race are ones that I stopped after several seasons. I remember stopping watching American Idol after that crappy third season with Fantasia and Diana DeGarmo.

As other people have mentioned, I stopped watching the Adult Swim lineup after Sealab stopped running. Although I have recently put some of their shows back on the DVR now, mostly Robot Chicken, Children's Hospital and Newsreaders (had to find out about the Warbler, the asshole of all the birds in the animal kingdom).


---

"Put on your helmets, we'll be reaching speeds of 3!"
"It was nice of you to give that dead woman another chance."
"All right, look alive everybody...oh sorry Susan."- MST3K: Space Mutiny
Click Here (facebook.com)