DrDirt
Banger



Since: 8.10.03
From: flyover country

Since last post: 482 days
Last activity: 384 days

#1 Posted on | Instant Rating: 8.37
I thought we could use a seasonal thread. Two for me, the 11 pm Christmas Eve service and having a live, decorated Frazier fur in the living room by the fire place.


---

Perception is reality
Promote this thread!
DJ FrostyFreeze
Scrapple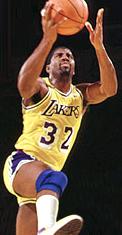 Since: 2.1.02
From: Hawthorne, CA

Since last post: 401 days
Last activity: 16 days

#2 Posted on | Instant Rating: 6.83
I've never been big on the tree or decorations, but I love candy canes and the old Christmas music they play in stores. Bing Crosby, Donnie Hathaway, Nat King Cole, Johnny Mathis, all that stuff = GOLD.


---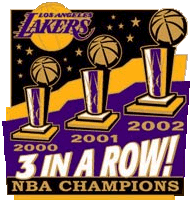 AWArulz
Scrapple



Since: 28.1.02
From: Louisville, KY

Since last post: 5 days
Last activity: 5 days

#3 Posted on | Instant Rating: 6.47
My Mom got this little ugly pink and blue horn from her grandmother on her 4th birthday - so that's in like 1928 or something. They blew it before they gave out the presents. When I was a kid too. Now, it's at the top of out tree and one of our kids gets it. still works.

And they understand what it means, which is cooler yet.


---

We'll be back right after order has been restored here in the Omni Center.
Bullitt
Shot in the dark




Since: 11.1.02
From: Houston

Since last post: 903 days
Last activity: 903 days

#4 Posted on | Instant Rating: 6.61
Hearing my Dad do the solo of "Oh Holy Night" at the 11pm service.


---
These are my awards, Mother. From Army. The seal is for marksmanship, and the gorilla is for sand racing.

KJames199
Scrapple
Moderator



Since: 10.12.01
From: #yqr

Since last post: 7 days
Last activity: 4 hours

#5 Posted on | Instant Rating: 6.70
Crepes with berries and whipped cream for Christmas morning breakfast.

Tourtière on Christmas Eve is pretty good too.


---

JK
site / LiveJournal / Flickr / MySpace
Lexus
Andouille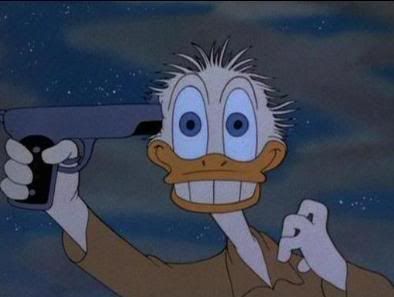 Since: 2.1.02
From: Stafford, VA

Since last post: 176 days
Last activity: 22 days

#6 Posted on | Instant Rating: 4.43
Stuffed Shells and sausage for dinner on Christmas Eve, midnight mass, waking everybody up at the ass crack of dawn.


---

Hold nothing sacred and you'll never be dissapointed. Especially not this statement.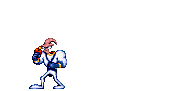 Mr Heel II
Lap cheong



Since: 25.2.02

Since last post: 27 days
Last activity: 18 days

#7 Posted on | Instant Rating: 6.13
Christmas Village, Ogden, Utah.
The Lights Before Christmas, Layton, Utah.
The lights at Temple Square, Salt Lake City, Utah.
Festival of Trees, Sandy, Utah.
Wpob
Bierwurst



Since: 21.11.02
From: Williston Park, NY

Since last post: 33 days
Last activity: 2 days

#8 Posted on | Instant Rating: 3.32
The Grab Bag. It is more a fun thing that anything else. My bother, three sisters and their spouses, along with me and my wife, do a adult grab bag each year just for fun. There is a $25-$50 range and we always try to find something way out of the ordinary and funny. It is not about the gift, but the time spent finding that perfect gift that makes everyone laugh. It is usually something no one would use. Like stuff on infomercials that everyone goes I would NEVER get that or who buys that?. It is the last gifts opened Christmas Eve and it is the part we adult really look forward to. I usually spend more time thinking about this gift than any other. It is always a great way to end the Christmas Eve festivities.


---

...that motherfucker is always spiked with pain.....
babetsavant
Polska kielbasa




Since: 17.8.06
From: Calgary, AB Canada

Since last post: 3057 days
Last activity: 2868 days

#9 Posted on | Instant Rating: 5.35
As kids we used to spend Christmas with all our cousins... As we've gotten older, the individual branches have gotten too big... so... Christmas night the cousins get together after we've each had our respective family dinners.


---

But, my daddy's in a coma!
Brian P. Dermody
Liverwurst
Moderator



Since: 20.9.02
From: New York, NY

Since last post: 2517 days
Last activity: 1940 days

#10 Posted on | Instant Rating: 8.26
My younger brother's birthday is three days after Christmas, so after he and I stopped living in the same town, we made it a point to get together for his birthday, even if just for a lunch or something - without my folks or my older brother, girlfriends where applicable or anything like that. Good times.


---

Piping hot fried dough plus a whack with a hammer.

Reward TV -- TV just got better!
The Goon
Banger
Moderator



Since: 2.1.02
From: Calgary, Alberta, Canada

Since last post: 162 days
Last activity: 110 days

#11 Posted on | Instant Rating: 8.08
Inevitably, each year I walk through a shopping mall and get a ridiculous Christmas song in my head.

This year, Boney M's "Mary's Boy Child/Oh My Lord" has been in and out of my head for the past five days.

Someone please shoot me.
dunkndollaz
Banger
Back to Back Survivor



Since: 3.1.02
From: Northern NJ

Since last post: 28 days
Last activity: 7 days

#12 Posted on | Instant Rating: 7.24
Making cookies with my Grandmother's ancient cookie press and chasing the little hard candy silver balls that are used for decoration around the kitchen floor when one of the kids knocks the bottle of them over

Eggnog instead of half&half in my morning cup of coffee

and cranking Tom Scott;s version of "Feliz Navidad" at 11 because it is higher than 10


---

I'm Blind Jimmy Winthrop, Blues singer for the Rich.
JayJayDean
Scrapple



Since: 2.1.02
From: Seattle, WA

Since last post: 1121 days
Last activity: 699 days

#13 Posted on | Instant Rating: 6.53
Fantasy Lights at Spanaway Park. We just got back, in fact.


---

Holy fuck shit motherfucker shit. Read comics. Fuck shit shit fuck shit I sold out when I did my job. Fuck fuck fuck shit fuck. Sorry had to do it....

*snip*

Revenge of the Sith = one thumb up from me. Fuck shit. I want to tittie fuck your ass. -- The Guinness. to Cerebus
Cerebus
Scrapple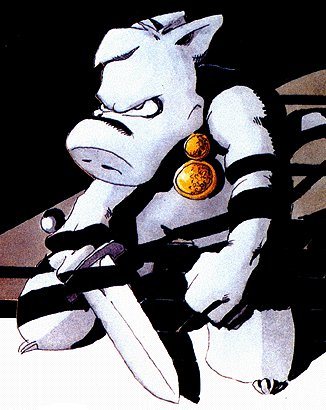 Since: 17.11.02

Since last post: 597 days
Last activity: 318 days

#14 Posted on | Instant Rating: 0.97
Egg Nog and Everclear!

...well, it's a tradition to ME!

(edited by Cerebus on 12.12.06 2127)
DrDirt
Banger



Since: 8.10.03
From: flyover country

Since last post: 482 days
Last activity: 384 days

#15 Posted on | Instant Rating: 8.37
Originally posted by Cerebus

---

Egg Nog and Everclear!

...well, it's a tradition to ME!

(edited by Cerebus on 12.12.06 2127)

---


When we lived in Ohio, we hosted the annual peon Christmas party at our house. We had an agg nog recipe found in an old Playboy book on entertaining (how to get in women's pants). For Christmas they had an eggnog recipe with the usual stuff plus a fifth of cognac and a fifth of bourbon. It made about three gallons. It certainly losened everyone up. Once, a friend tried it for the firt time and complained his ears were burning.

Anyway, Cerebus, it's a tradition for me.


---

Perception is reality
Big G
Frankfurter



Since: 21.8.03
From: the people who brought you Steel Magnolias....

Since last post: 1 day
Last activity: 14 hours

#16 Posted on | Instant Rating: 6.89
My brother in law's grandmother makes an outstanding "brandy butter" that tops off a Christmas pud nicely.

What makes it so special?
Well she is quite comfortable financially, so cognac butter is a more accurate description. It usually gets made with Remy XO.

This year, the butter was a bit stiff when it got out of the fridge, so she added a touch more cognac to "help it loosen up a bit". I can tell you it was pretty darn potent!


---

sigs suck