babetsavant
Polska kielbasa




Since: 17.8.06
From: Calgary, AB Canada

Since last post: 2784 days
Last activity: 2594 days

#1 Posted on | Instant Rating: 4.65
Has anyone seen this?

I've really enjoyed the first 2 episodes. If the series is as good as the first ones, this definitely will be in my Top 5.




---

But, my daddy's in a coma!
Promote this thread!
CRZ
Big Brother
Administrator



Since: 9.12.01
From: ミネアポリス

Since last post: 5 days
Last activity: 12 min.


ICQ:
#2 Posted on | Instant Rating: 9.24
I told myself I wasn't going to fall for another one of those JJ Abrams mysteries again, so I didn't bother. But at the same time, I AM surprised we didn't get a thread on it, because I expected there'd be at least a few folks who WOULD get suckered. "Suckered" is probably the wrong word.


---

Mark for CM
Weisswurst



Since: 13.7.08

Since last post: 2701 days
Last activity: 2607 days

#3 Posted on | Instant Rating: 0.00
I have watched the first two episodes, if only because Lance Reddick from 'The Wire' plays the bossman guy. I like it, but it is a little too X-files for me at times. I'll stick with it as long as it stays interesting.

Shem the Penman
Toulouse



Since: 16.1.02
From: The Off-Center of the Universe (aka Philadelphia)

Since last post: 1570 days
Last activity: 1368 days

#4 Posted on
I watched last week and was underwhelmed. Didn't bother this week. It's just nothing I haven't seen before, repeatedly. John Noble and Pacey were mildly amusing together, but that's not enough to carry the show.


---

"The object of persecution is persecution. The object of torture is torture. The object of power is power. Now do you begin to understand me?"
jfkfc
Liverwurst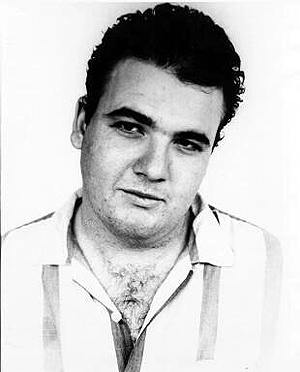 Since: 9.2.02

Since last post: 749 days
Last activity: 558 days

#5 Posted on | Instant Rating: 7.06
I haven't watched last night's show yet, though I intend to. For me, the first episode dragged and didn't hook me in until about halfway through, and then I enjoyed it. Lance Reddick (imdb.com) seemed about as spooky in the show as he does on Lost. Having never watched X-Files, maybe I'll enjoy it more, as opposed to seeing it as a rehashing of something else.
John Orquiola
Scrapple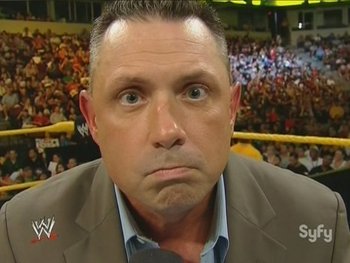 Since: 28.2.02
From: Boston

Since last post: 1423 days
Last activity: 1423 days

#6 Posted on | Instant Rating: 3.83
I played my DVR recording of Fringe's pilot last Wednesday at 8pm. Somewhere before 8:30 I dozed off. When I woke up I decided maybe Fringe isn't for me. I finally sat down and watched the pilot start to finish on Saturday. It was a trudging chore. When it was over, I deleted the series recording and said byebye to Fringe.

This is just my opinion, but Fringe blows. I'll watch something mediocre like Sarah Connor Chronicles because it at least has Terminators. I love Terminators. Fringe is a poor man's X-Files as far as I can see. I'd rather watch classic episodes of The X-Files if I'm gonna watch a man and woman duo investigate the paranormal and spooky conspiracies. Pacey from Dawson's Creek is no substitute for Fox Mulder.

JJ Abrams' name meant less in terms of my checking out Fringe than Lance Reddick's did, after my summer of watching The Wire start to finish. (And I'm so glad I did.) But it's not like Abrams is running this show. He has about as much to do with Fringe on a day to day basis as he does with Lost (ie not a whole lot outside of consulting). Regardless, no Fringe for me, and I couldn't be more pleased with that decision.
edoug
Summer sausage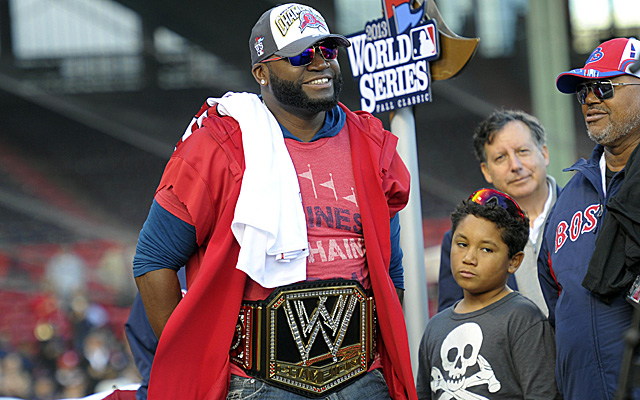 Since: 13.2.04
From: Maine

Since last post: 1069 days
Last activity: 28 days

#7 Posted on | Instant Rating: 0.37
It may stick around for a little while.

http://www.thrfeed.com/2008/09/fringe-makes-ra.html

I apologize to Mr. Boffo. The tv ratings are your thing.


---
StaggerLee
Scrapple



Since: 3.10.02
From: Right side of the tracks

Since last post: 3 days
Last activity: 5 hours

#8 Posted on | Instant Rating: 1.82
I didnt realize the premier was last week. I thought last night's was the first show. But having said that, I really enjoyed it. Nothing greatly spectacular, but it did hold my interest.


Corajudo
Frankfurter



Since: 7.11.02
From: Dallas, TX

Since last post: 1413 days
Last activity: 916 days

#9 Posted on | Instant Rating: 7.73
Consider me suckered in (at least for now). The first half of the first episode didn't do much for me, but then it suddenly grabbed my interest.
Mr. Boffo
Scrapple



Since: 24.3.02
From: Oshkosh, WI

Since last post: 1758 days
Last activity: 1718 days

#10 Posted on | Instant Rating: 4.91

Hey man, don't worry about stepping on my toes.

That reminds me. I'm gonna go post the NFL Playoffs Seedings after Week 2.
Alessandro
Lap cheong




Since: 2.1.02
From: Worcester MA

Since last post: 45 days
Last activity: 6 days

#11 Posted on | Instant Rating: 3.04
Originally posted by CRZ

---

"Suckered" is probably the wrong word.

---


We watch too much TV as it is, so I had no desire to add another show to our viewing "budget" ... But then they replayed the pilot on Sunday (the Sunday before last) and we were indeed suckered in.

Overall, not too shabby ... I never watched X-Files (even though it was right up my alley) or Lost (although G4 just might sucker me in as well now that they're - supposedly - airing every episode) so maybe fans of those shows will experience a gnawing sense of "been-there-done-that", but I find the characterizations enjoyable.

Oh! I just pissed myself ... just a squirt!




---

The most hilarious thing about Tommy Dreamer is that everyone else in WWE, from Shelton Benjamin to dudes who haven't even debuted yet, has a T-shirt available. WWE doesn't even bother printing up a T-shirt for Tommy Dreamer, A MAN WHOSE GIMMICK IS WEARING A T-SHIRT WHILE WRESTLING. And why is that? Because not a god damn person would ever pay money for a Tommy Dreamer shirt. Not even his own mother. As a result he usually ends up wearing a shirt that says "WRESTLEMANIA 24" or "JUDGEMENT DAY." I think it's time for Tommy Dreamer to just print up a T-shirt that says "UPCOMING PAY PER VIEW"
emma
Cherries > Peaches



Since: 1.8.02
From: Phoenix-ish

Since last post: 25 days
Last activity: 2 hours

#12 Posted on | Instant Rating: 8.36
I'm still undecided. I like the dad -- supergenius & seriously certifiable is fun. The interaction between him & the also-supergenius son is good. Don't find the female agent even a little bit interesting. And the assistant-agent-woman's character isn't exactly impressing me either. Scary boss-guy & much scarier woman at Massive Dynamic are worth keeping an eye on.

Definitely X-Files, with the difference that X-Files was (at least til it shark jumped) random, ET/paranormal/weird stuff. In Fringe, clearly the giant evil corporation will be the long-term central focus, & will end up being tied into every investigation. And I'm assuming that there's a long term plan in place by TPTB to get into a whole "who are really the bad guys here?" thing, as they did in Alias & are doing in Lost.

So, for me, meta-plotline has potential for being good. Not convinced yet that the individual episodes will be engaging enough to keep me around to really get moving on the bigger plan.

On a minor production note: At first I absolutely hated the vanity graphic where they integrate the "where are we now" location label into the scene. That has *sooo* grown on me, now it's one of my favourite things!
blackdragon
Bauerwurst



Since: 8.12.06
From: Georgia

Since last post: 2181 days
Last activity: 2180 days

#13 Posted on | Instant Rating: 4.99
The "where are we now" graphic bugged me at first too, but like emma, it grew on me and I even remarked at the attention to detail of it being reflected in the water.

Anyway, I've seen maybe four total episodes of X-Files, so there's no sense of "been there done that too many times to count" and since I never got around to watching Lost, there's no "omg it's JJ Abrams" affecting my viewing in either a positive or negative fashion.

Seems like a good way to kill forty minutes (DVR is a beautiful thing) the day after the show comes on.

Walter is my favorite character and Joshua ain't too shabby either. Both the main female and her Layla El-looking assistant (who I think I'm in love with) don't leave an impression. I should remember the female lead, but I think it's forgivable to forget the assistant because even Walter forgot her name.

Funny thing is, as much as I loved the Terminator movies (all three and will watch Judgement Day at 2 am if TNT is playing it) I just lost interest in Sara Conner Chronciles. Could be because whatever shows my girlfriend had scheduled.

In any event consider me a fan of the show thus far.


---

Cena can't be beat because he's some unholy genetic recombinate of superstars past. I mean, you might as well call him John "Realest of the Real, Sargent Rock - Cold - A - Mania" Cena.