dwaters
Bierwurst



Since: 16.10.02
From: Connecticut

Since last post: 2 days
Last activity: 1 day

#1 Posted on | Instant Rating: 3.66
The other day on the radio, the alternative station played "No Sleep 'Till Brooklyn" by the Beastie Boys and I remember thinking about how "Licensed to Ill" came out in 1986. I couldn't believe that album is now TWENTY years old. Two decades ago! Seems like just yesterday me and my friends wore our Beasties T-shirts and stole VW emblems off cars to wear on chains to look like them (yeah we were idiots).

I also have a relative that was born when I was in high school start her freshman year in college.

Ever have a "Wow, I'm old!" moment?


---

"I'm gonna drop a deuce on everybody"
-"The Office"'s Michael Scott, on "Casino Night"


Promote this thread!
JayJayDean
Scrapple



Since: 2.1.02
From: Seattle, WA

Since last post: 878 days
Last activity: 456 days

#2 Posted on | Instant Rating: 6.52
I always have one when I think how old people were to me when I was in school, like the fact that the guys I work with are 26, so when I was a senior in high school they were in the fourth grade. My buddy has a wife that we met when she was 18, and we were talking about how various situations relative to the day after Christmas blizzard in '99 and she said "Oh, I remember that because we didn't have school for a week." O-L-D.

*insert easy cheapshot at pieman HERE*


---

"You know what you need?
Some new quotes in your sig.
Yeah, I said it." -- DJFrostyFreeze


Whitebacon
Banger



Since: 12.1.02
From: Fresno, CA

Since last post: 45 days
Last activity: 10 hours


ICQ:
#3 Posted on | Instant Rating: 6.26
I coach Jr. High school football (12-13 year olds) and these guys were in/just out of diapers when I went to the the school (1996).


---

They want to deliver vast amounts of information over the internet. And again, the internet is not something you just dump something on. It's not a truck.

It's a series of tubes.

Sen. Ted Stevens
Deacon Jim
Chipolata



Since: 11.12.03
From: Dallas, TX

Since last post: 2051 days
Last activity: 8 hours

#4 Posted on | Instant Rating: 5.48
My 25 yr old son is getting married this Saturday. I can't tell you how old that makes feel. It seems like just the other day I was the one getting married.


---

formerly known as Von Erich
Leroy
Boudin blanc



Since: 7.2.02

Since last post: 966 days
Last activity: 966 days

#5 Posted on | Instant Rating: 5.80

I work on a university campus, and realizing that a lot of these kids don't know a world without e-mail, the internet, or cell phones is enough to make me feel ancient.

We moved about a month ago, and my back is still sore. That didn't help. Nor did the single long grey hair I found growing in my ear.




---

"Oh my God! They have a shit-load of Cockapoo stuff!"
-Jennifer's greatest quote... ever.
shinstrife
Boudin rouge



Since: 5.10.02

Since last post: 841 days
Last activity: 11 days

#6 Posted on | Instant Rating: 6.00
I'm only 18. However, smoking a cigar on my birthday this year and realizing I've known my best friend for over half my life sort of made me old.


---
drjayphd
Scrapple
Moderator



Since: 22.4.02
From: Outside of Boston

Since last post: 67 days
Last activity: 17 days


ICQ:
#7 Posted on | Instant Rating: 7.06
You wanted the best, you got... Out of Context Quote of the Week.
"They're plump, ripe, and priced to move. Get your fat Samoan today!" (Packman V2)


---
Seeing videos for songs I loved in middle/high school on VH1 Classic doesn't help much. Neither does writing about teams where some players were born in the 90's.


---
geemoney
Scrapple



Since: 26.1.03
From: Naples, FL

Since last post: 10 days
Last activity: 2 hours

#8 Posted on | Instant Rating: 5.19
When I see players in college/pro leagues that are older than me. "What have I done with my life?" is what I usually end up thinking.


---

College, Sports and more!: Experience It




bash91
Merguez



Since: 2.1.02
From: Bossier City, LA

Since last post: 2136 days
Last activity: 236 days

#9 Posted on | Instant Rating: 7.07
Listening to speeches of introduction in which most of the freshmen in my class revealed they were born after I graduated from high school really drove the point home for me. It got even worse when I was listening to a political discussion between 2 of my students and I was called upon to confirm that there was a difference between George H.W. Bush and George W. Bush because neither of them remembered the elder Bush's time as President.

Tim


---

Vocatus atque non vocatus, Deus aderit. -- Erasmus

All others things being equal, the simplest solution is usually stupidity. -- Darwin Minor
pieman
As young as
he feels



Since: 11.12.01
From: China, Maine

Since last post: 2 days
Last activity: 9 hours


ICQ:
#10 Posted on | Instant Rating: 7.30


Realizing that Morten Andersen un-retired to become the oldest player currently on an NFL roster, and he's still four months younger than me.

Every player in the NFL is younger than me and Julio Franco can never retire.


---
Gabba Gabba Hey!
Oliver
Scrapple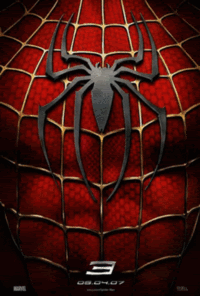 Since: 20.6.02

Since last post: 1208 days
Last activity: 1202 days

#11 Posted on | Instant Rating: 4.70
Looking in the mirror.


---
I'm a dot com now!
Nuclear Winter
Boudin rouge



Since: 9.11.03
From: Bedford, Michigan

Since last post: 1544 days
Last activity: 95 days

#12 Posted on | Instant Rating: 5.31
Finding coins that are older than I am.

Movies. For example, when I think about Forrest Gump, I think, "Hey, that movie's relatively new." No it's not, it came out over 10 years ago!


---

Stupid of the Year (thingsstuff.741.com)
TheBucsFan
TheChiefsFan



Since: 2.1.02

Since last post: 1410 days
Last activity: 1410 days

#13 Posted on | Instant Rating: 4.42
"You know, when *I* started driving, gas was under a dollar a gallon!"

"You know, when *I* was in high school, I only knew like 10 people with cell phones!"

(I'm 23)


---

"I have as much authority as the Pope, I just don't have as many people who believe it."

--George Carlin
dunkndollaz
Banger
Back to Back Survivor



Since: 3.1.02
From: Northern NJ

Since last post: 28 days
Last activity: 1 day

#14 Posted on | Instant Rating: 7.20
This thread.

(except for Pieman)

I am technically old enough to be my boss's father - in fact, everyone I work with in my division. I also realized as I spun down the thread that I will 62 when my son graduates from high school.


---

Hey Crab Man !
The Goon
Banger
Moderator



Since: 2.1.02
From: Calgary, Alberta, Canada

Since last post: 227 days
Last activity: 201 days

#15 Posted on | Instant Rating: 7.70
My rapidly degenerating joints and my difficulty walking down stairs.
Caliban
Chipolata



Since: 18.5.02
From: Orlando

Since last post: 1179 days
Last activity: 850 days

#16 Posted on | Instant Rating: 2.13
A while back at work I was talking about Nirvana's Nevermind album with a coworker. Another coworker overheard and told us that Nevermind was the first CD he'd ever bought. Back when he was in second grade.
Alessandro
Lap cheong




Since: 2.1.02
From: Worcester MA

Since last post: 76 days
Last activity: 2 hours

#17 Posted on | Instant Rating: 3.04
A co-worker (who just graduated college) said that she doesn't remember the "Where's the Beef" commercials ...

For some reason, that one just brought me down for the rest of the day.


---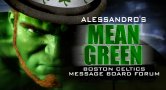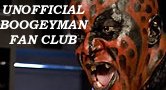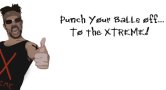 jfkfc
Liverwurst



Since: 9.2.02

Since last post: 780 days
Last activity: 589 days

#18 Posted on | Instant Rating: 4.80
I don't normally feel old, but I was at the park not too long ago where two kids were having a catch. The ball got by one of the kids, and rolled right to me. I threw it back, and the closest kid said, "Thanks mister!"

Mister.

That, ear and back hair, and my son's shoe size getting closer to mine every day...


---

Lord loves a workin' man.
Don't trust whitey.
See a doctor and get rid of it.
Mayhem
Scrapple



Since: 25.4.03
From: Nashville, TN

Since last post: 332 days
Last activity: 217 days

#19 Posted on | Instant Rating: 5.06

Hearing the 20-somethings around me at work talk about going out & drinking, having a good time. I get the "you should go out with us." But I'd rather just go home to my wife & son ...

Also, referring to people as "20-somethings" makes me feel old.
AWArulz
Scrapple



Since: 28.1.02
From: Louisville, KY

Since last post: 14 days
Last activity: 2 days

#20 Posted on | Instant Rating: 6.71
Knowing I am older than Pieman.....

Nah, it's the culture thing, I guess. Knowing that the (mostly) young men I teach were born after I was married. Knowing that I have to hit the page down key three times to find my birth year on most places where that appears.

Oh yeah. Did I mention aches and pains. Them too.


---

We'll be back right after order has been restored here in the Omni Center.
Pages: 1 2 3 Next