JayJayDean
Scrapple



Since: 2.1.02
From: Seattle, WA

Since last post: 853 days
Last activity: 431 days

#1 Posted on | Instant Rating: 7.40
And not just "sports vs. RPG vs. FPS", because you can pretty much go through the Video Games forum and tell that, but how much are you into your games of choice? Do you have to finish a game 100% to be satisfied, or do you just play the games until you are sick of them, finished or not? Do you do dynasty or franchise modes with one team or do you jump around from one team to another? Do you pick a team and go, or do you choose the "draft" option and make the teams from scratch?

I pretty much play just sports and racing games, and the GTA series. I only have a PS2 and have never taken it online. I can't remember the last time I just (when by myself) took two random teams and played a random game that didn't involve a tournament or season. I usually just stick with a team in dynasty/franchise mode and play it through. I used to get the new version of every game, but I'm still playing a lot of the 06 versions, so I'm deeper into franchises and dynasties than I ever was. Some examples:

- I just finished my 2007 season on Madden 06. (New England Patriots - 4 straight Super Bowl titles.) The Madden franchise mode is definitely the best one of the pro games, and I had totallly screwed up my salary cap. Solution? Spend 2 1/2 hours making a spreadsheet with the players' cap numbers to figure out who to cut and who to keep. I also still have my NCAA FB 06 so I can import the college players and draft them, which means Matt Leinart is a Miami Dolphins and Reggie Bush is a Cleveland Brown.

- I think I'm in my 2012 season of NCAA Football 07, the only 07 title I have. I think I played it non-stop for two months, and I'm working on three straight national titles with Washington. I consider picking a new team occassionally, but it takes two hours or so to go through an offseason, and that is the best part of the game. I also made a spreadsheet for the roster in this game so I wouldn't have to keep writing down the players to figure out which positions I needed to recruit for.

- I bought the first Arena Football game with a gift card I had a while ago, and that is the first game I really created a team on, since I have no real interest in the actual game. I made the Seattle Sharks and took the Utah team's place in the league (because who needs a team in Utah?) and went through a league wide redraft and made uniforms and the whole bit, which has pretty much been the only reason why the game is currently in the rotation. Still in my first season, I'm 11-0 and on the way to the playoffs.

- I'm almost four years into a NASCAR 2005 career, but have yet to race at the top level. I tried the 06 version and didn't really like it, and I also tend to hit the ol' reset button playing this (but ONLY NASCAR, I swear) because you can make enemies and they crash you out at will. I'm also stuck on the final drivers test to get the SuperLicense in Gran Turismo 4, which sucks because it is almost eight minutes long and you can go off the track or you have to start over.

- I'm still playing Tiger Woods 2005. I haven't done too many tournaments and right now I am trying to get through all of the scenarios.

- I'm at various points in franchises/dynasties in NHL 06, NBA 06, MVP 2005 (with pro teams) and MVP 06 (with college teams). On these games I'll usually simulate the first three-quarters of each game and play the final few minutes (or innings) if it is a close game.

- I'm also doing the 100% walkthroughs (going by gamefaqs, um, FAQs) on the GTA series. I never did finish GTA3 all the way, and I had finished the missions on Vice City and San Andreas but didn't try for 100%, which made actually trying for 100% kind of boring.

Hmmm. That makes it seem like I play an awful lot, but it's pretty much just and hour or so three or four times a week. Honest.

Disclosure: This was inspired by something that happened on Madden. I just did the offseason which would coincide with this offseason, so I was kind of stoked to do the draft since the real draft is coming up. (I forget who the #1 pick was, but Adrian Peterson ended up on the hated Jets.) Anyway, I got through the offseason stuff, then did the offseason drills and played my first preseason game, and after that game it was cycling through to the next week and it said in a flash, I thought, "Saints sign QB D. McNabb", and I went "WHAT?" Sure enough, Donovan McNabb is a Saint, and the Eagles are headed into their 2007 season with Brodie Croyle as their starting QB. I thought I COULDN'T be the only person who would have thought that was kind of cool.


---

Holy fuck shit motherfucker shit. Read comics. Fuck shit shit fuck shit I sold out when I did my job. Fuck fuck fuck shit fuck. Sorry had to do it....

*snip*

Revenge of the Sith = one thumb up from me. Fuck shit. I want to tittie fuck your ass. -- The Guinness. to Cerebus
Promote this thread!
wmatistic
Andouille



Since: 2.2.04
From: Austin, TX

Since last post: 430 days
Last activity: 314 days

#2 Posted on | Instant Rating: 3.08
I used to be the kind of gamer that had to finish every game 100%. Now I just don't have that kind of time so I find I rarely ever actually finish any game. For the most part I look for stuff that I can jump in and out of quickly which would be online shooters.

I haven't really played much at all lately but when I get the chance I'll jump on the 360 and shoot some little kids. In fact I don't think I've even tried the single player part of some of my games like Battlefield 2.

Still play sports games but even when young I never could stay interested for more than one or two seasons max. You just get too good at the game by that point so it's no longer competitive. Tried playing football online but it's kinda annoying for the most part.

I still take the time to play through certain games like any Mario, Zelda, GTA and a few others but it's rare. Stepped into the World of Warcraft last year and I'll go in spurts of playing every night for a week and then not touching it for a month so I have like one character who's in the mid 30's and that's it.

So yeah very casual gamer these days, in it to just relax at the end of the day rather than finish anything.
Matt Tracker
Scrapple




Since: 8.5.03
From: North Carolina

Since last post: 5 days
Last activity: 2 days

#3 Posted on | Instant Rating: 6.07
I find games I like and play them to death. I research games with store demos and online reviews, before I buy. I rarely buy games new; I wait for the $19.99 markdown price.

My willingness to play a game to 100% completion depends on how well the game played in the first go-round. I had to stop myself before I burned out on the Marvel Ultimates RPG, but I do go two full times before setting it aside.

I hate with a passion any timed mini-game.

I prefer games that can be played in small batches: Guitar Hero, NBA Street, Raw vs. Smackdown, SSX. A game I'm not committed to for a half hour.

I also like player customization options.

I've had a PS2 since launch day, and I've played against a human maybe three times.


---

"To be the man, you gotta beat demands." -- The Lovely Mrs. Tracker

My blog will amuse. (heygregory.blogspot.com)
Lexus
Andouille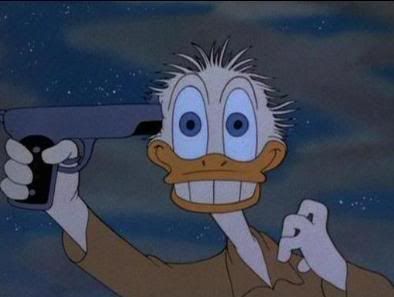 Since: 2.1.02
From: Stafford, VA

Since last post: 14 days
Last activity: 14 days

#4 Posted on | Instant Rating: 3.86
I have a bad habit of seeing something one of my roommates is playing and playing it instead of one of the other million games I'm in the middle of but don't play because the system is taken up or I've already watched the ending.

Currently, I (along with my roommates, we play together, sort of a ritual) am in the middle of Marvel Ultimate Alliance for the Xbox360, still waiting on the patch that brings the new Character.

I'm in the middle of Gears of War and Dead Rising as well. No patch there, I just found something better to do than play these awesome games.

Oddly enough, I downloaded Castlevania: Symphony of the Night on the system as well since I never owned a Playstation. I'm about midway through the second castle, but now my roomie hogs the system all day long, going off about how he's going to have the perfect complete.

On that note, I'm in the middle of GTA: Liberty City Stories on the schmendrick's PSP.

I've gotten out of WoW for the time being, as a level 37.

Now that I think of it, the last non-sports, non-fighting game I sat through and finished was Twilight Princess for the GameCube. I usually cut through whatever new Tony Hawk game is out in about a day or two (haven't played the latest, I think they peaked at Underground), have my wrestler maxed on Smackdown v. Raw 200X in less than a week, and am currently working on getting 5 stars on Misirlou, Hard, on Guitar Hero 2 (pissed I didn't wait for the X360 version with Rancid).


---

Hold nothing sacred and you'll never be dissapointed. Especially not this statement.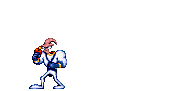 Mr Heel II
Lap cheong



Since: 25.2.02

Since last post: 83 days
Last activity: 19 days

#5 Posted on | Instant Rating: 6.14
I bought NHL 2001 for my PS2 and started a season. I'm still less than halfway through said season. And it's not like I quit...I even played two games this past weekend.

I'm hoping to complete the season and win the Stanley Cup before PS4 hits the market.

I own very few modern games. Mostly I play retro arcade ports of the Atari, Namco, and Williams games, and even then maybe once or twice a month...
Gugs
Bierwurst



Since: 9.7.02
From: Sleep (That's where I'm a viking)

Since last post: 1830 days
Last activity: 958 days

#6 Posted on | Instant Rating: 4.98
I go on long, long streaks with my video gaming. This past month, I started on a Final Fantasy XII streak, then I played MVP 2005 (fantasy draft) for a week straight, and now I'm playing Pokemon again (Fire Red). I think I might go back to MVP, though; I've got a wicked rotation (Matsuzaka, Verlander, Matt Cain, Dave Bush and Erik Bedard) that's just begging to strike a buncha guys out.

I still have Madden '05. I still have and play Tiger Woods '03. If I ever go on a basketball kick, I play NBA Live '03. I have NHL '02. It's really, really sad, I know, but I can never convince myself to drop $200+ on the newest entities that will just be outdated in a few months.

I don't yet have a next-gen system; I know that at some point I'll want a Wii, but there aren't many games for it that appeal to me (as I've never played a Zelda game, ever). Neither the 360 nor the PS3 strike my fancy at all. Hell, I don't even have a DS yet.


---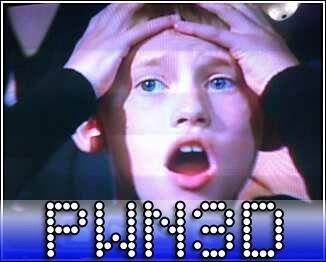 Click Here (youtube.com)
Leroy
Boudin blanc



Since: 7.2.02

Since last post: 940 days
Last activity: 940 days

#7 Posted on | Instant Rating: 5.68
I go through phases, where I'll play pretty intensely for about 3 weeks and then nothing for a couple of months.

The GTA series has cost me HOURS of my life that I could have spent doing ANYTHING else. Last weekend, I decided to try to get a 100% on GTA:SA, but recent current events have made that goal a little less enticing.

I suck diddly-uck at Madden. I try... really, I try... I have no idea what I am doing wrong, or why I can seem to move the ball great for 30 yards only to be stopped dead in my tracks for no apparent reason. I like playing, and I think I understand the strategy, but there's something about the game that I just don't understand. It's cost me at least one controller.

NBA Live occasionally, and decent Twisted Metal: Black session. And the Smackdown series was fun, but I was really disappointed with SvR 2006, so I wasn't in a hurry to get SvR 2007.

That's about it.



---

"Oh my God! They have a shit-load of Cockapoo stuff!"
-Jennifer's greatest quote... ever.
samoflange
Lap cheong



Since: 22.2.04
From: Cambridge, MA

Since last post: 1684 days
Last activity: 1676 days

#8 Posted on | Instant Rating: 6.30
When I have a game I want to play, I'll play it all the time: a couple hours a day during the week, or all day on the weekend if I've got nothing better to do. I go long stretches without playing anything though, so my overall playing time is pretty low.

I almost exclusively play RPGs, but that will probably change once I get a Wii in a couple months. I beat them 50% of the time. I usually will get wrapped up in trying to max out the characters and get whatever super duper ultimate weapons I can and then I end up losing interest because the plot's not there anymore. It's all about the story for me, and getting through that final boss doesn't really add to much when the journey getting there is what I was looking for. I've only ever accomplished everything on a few really great games (FF6, FFX [except the damn lightning], DQ8, Kingdom Hearts 1&2).

I used to always get the latest Smackdown game, but I didn't buy the most recent one. After playing them for so long, I've ended up being too good at them and they aren't fun anymore. I was beating HHH with a freshly made CAW in my first season match. It's just a slightly more complicated game of rock, paper, scissors when you get down to it. It was fine in college because I'd play handicap matches against buddies all the time, but playing solo is boring.

I find no enjoyment from sports games, except I did get fairly addicted to Tiger Woods 2002 and 2003 for a couple of semesters. That was mostly due to several party games with it though. Gotta practice for them.

I can't wait to get a Wii so I can go back to all the Gamecube games I missed, especially the various Zeldas. If there's a more fleshed out boxing game by then, I'll definitely be picking that up. I don't play first person shooters because I have no interest in that type of gameplay. Maybe I'll try one with the Wii though.

(edited by samoflange on 18.4.07 1508)

---

Ken Kennedy debuted a new finisher: Jeff Hardy fans will insist on calling it the Swanton Bomb, but it looks WAY more devastating when not performed by a 180-pound fruitcake.
-Rick Scaia 06.12.2006
pieman
As young as
he feels




Since: 11.12.01
From: China, Maine

Since last post: 16 days
Last activity: 2 days


ICQ:
#9 Posted on | Instant Rating: 7.30
Originally posted by JayJayDean

---

I'm still playing Tiger Woods 2005. I haven't done too many tournaments and right now I am trying to get through all of the scenarios.

---


I just got this yesterday for the DS for $8 (I am quite current with my game purchases, you see). I played about 8 holes and I probably will never see it again. Please believe that I have three kids and may never actually hold the DS again.


---

CRZ had to edit my profile and close my table for me. I am a bad man.
Kevintripod
Banger



Since: 11.5.03
From: Mount Pleasant, Pa.

Since last post: 6 days
Last activity: 18 hours

#10 Posted on | Instant Rating: 4.95
I like to play mostly shooter games. I never buy them new. I always wait till I can get them for under $20 on Ebay or at Gamestop.

I always play one game at a time. I will not play another game until I win the one I am playing. If I get stuck, I have no problem going to GameFaqs.com to find out how to get past whatever I'm stuck on.


---

"F*cking Chuck Norris."
Eddie Famous
Andouille



Since: 11.12.01
From: Catlin IL

Since last post: 489 days
Last activity: 29 days

#11 Posted on | Instant Rating: 6.64

I like the Might and Magic games up until the last one.

I'm just getting started on Diablo II on nightmare level.

I have Madden 06 one season in with the Pack.

I play a lot of Pogo games.

I want to get the strat-o-matic baseball.


---

As of 2/28/05: 101 pounds since December 7, 2004
OFFICIAL THREE-MONTH COUNT: 112 pounds on March 9, 2005
OFFICIAL SIX-MONTH COUNT: 142 pounds on June 8, 2005
OFFICIAL ONE YEAR COUNT: 187 pounds on December 7, 2005
As of 2/27/06: 202 pounds "I've lost a heavyweight"
As of 7/31/06: 224 pounds
Torchslasher
Knackwurst




Since: 17.1.02
From: New F'n Jersey

Since last post: 76 days
Last activity: 76 days

#12 Posted on | Instant Rating: 5.75
I will not play a game through completion usually. I'm not that good. When I get to a part I can't beat, that's when I usually will give up and stop playing the game. I do use Gamefaqs occassionally, and yet most of the time my pride doesn't let me do it. I would rather just stop playing instead of finding the quick answers. That's why I don't buy strategy guides either.

But there are a few that I will keep trying because I just love the games. These include most every Metroid game ever made, as well as the Smackdown series on PS2.

I like sports games, but I have a similar problem to Leroy. I just end up sucking at them, and when I play people better than me, I just can't wrap my mind around why they can run or pass on me at will. But when I try the same kinds of moves, I always get stopped.

I've gotten pretty big into FPS games, but some of the games made me feel queasy after a while.


---

Click Here (czwfans.com)

For all your CZW and Nickels Trivia information.


"Look guys, it's 'Lake Man!' Hope you can fit into our NARROW office, Mr. Big Lake" --MST3K The Collection V. 7

Click Here (myspace.com)
Reverend J Shaft
Toulouse




Since: 25.6.03
From: Home of The Big House

Since last post: 48 days
Last activity: 10 days

#13 Posted on | Instant Rating: 5.24
Other than NCAA Football, I don't think I've ever play a sports game to completion. I always get psyched up for the start of baseball season and try to play a season on the newest MLB game, but I just get too bored less than halfway through. For Madden, I enjoy the offseason and managerial stuff way more than actually playing the game. College football I love though. I'll play a season in one night with a friend.

I was a HUUUUGE WoW player from the beginning of 2005 through mid-2006, but then got bored and sick of stuff in the guild I was in. I realized that playing on my own wasn't as much fun, etiher, so I quit.

I never played much of the console RPGs or Nintendo/Mario games. However, when I play now, it's those type of games I play. I just went back to finish FFVII on the PS1 since I never did that before and I also play the arcade classics stuff (I love Pac-Mania right now for some reason).

I don't have any of the new gaming consoles but I'm thinking strongly about buying a Wii.

(edited by Reverend J Shaft on 19.4.07 1038)
KJames199
Scrapple
Moderator



Since: 10.12.01
From: #yqr

Since last post: 5 days
Last activity: 21 hours

#14 Posted on | Instant Rating: 6.12
I have described myself as a hardcore casual gamer. I don't get into long adventure games - never been a real fan of the Zeldas or Metroids or Final Fantasys of the world. I appreciate that the games are GOOD, I just can't bring myself to care for long stretches. Right now, I'm eyeing Super Paper Mario, but I figure it's the same thing - I'll play it a ton for two days and then I'll quit caring and never touch it again.

I like pick-up-and-play games, which is probably why I'm such a fan of classic arcade games, the Wii's Virtual Console, and the GBA and DS (since portable games lend themselves to quick stops and starts). I've recently bought equipment to let me... "sample" DS and GBA games, let's say, so I'm having great fun trying out everything I can find. These also let me carry great numbers of games around at once, which plays nicely into my complete lack of attention span.

I also really enjoy wrestling games.

It's sad, but my greatest video game accomplishments include winning the Platinum medal in Sudoku Gridmaster. I have beaten distressingly few video games without cheating.


---
JK
Kei Posiskunk
Kolbasz



Since: 7.1.02
From: Central PA, USA

Since last post: 1140 days
Last activity: 258 days

#15 Posted on | Instant Rating: 4.52
I try to have as well-rounded of a game library as I can with no real glaring weaknesses, balanced between casual and hardcore, between various genres, etc...

I'm not really the biggest fan of the biggest name franchises out there (Madden, GTA, Final Fantasy, Zelda), but also not the kind of person who has to play obscure games that only got released in Japan (which nobody else would ever hear of).

Lately, I've been leaning more towards games that are easier to pick up and play (going to the PS2's Metal Slug Anthology, Guilty Gear X2, and OutRun 2006 quite a bit...), because I just don't really want to dedicate the time it takes to RPGs anymore...


---
Welcome to the Odyssey.
spf
Scrapple



Since: 2.1.02
From: The Las Vegas of Canada

Since last post: 938 days
Last activity: 358 days

#16 Posted on | Instant Rating: 5.16
I really only like playing sports games against friends, so I rarely play games anymore because I don't have anyone to play with, and the games have just gotten way too damn complex for me.

That said, I hooked up an old Nintendo and have been playing a LOT of Tecmo Super Bowl lately. Now that's a game that's more my speed.


---

I'm going bald to help kids with cancer! (stbaldricks.org)
Oliver
Scrapple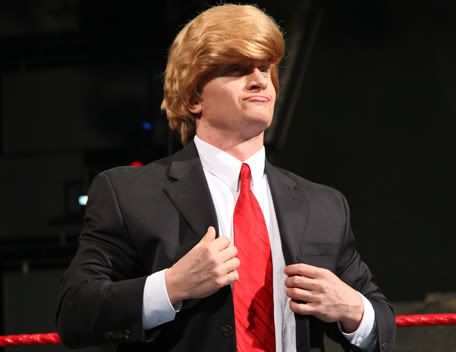 Since: 20.6.02

Since last post: 1183 days
Last activity: 1177 days

#17 Posted on | Instant Rating: 4.33
I am the type who dislikes gimmicks. While people are extolling the virtues of the Wii and it's control, I'm more the type who wants to just lie on my couch with a controller in hand, and just play.

If I wanted exercise while playing a game, I'd play DDR.

When I find a game I really like, I'll often have my laptop open beside me: I'll have a guide from GameFAQs available, so that I can figure out what to do. I don't have the patience for puzzles in RPGs, like the temples of the Fayth in FFX.

I don't like sports games, either. I find that they're too difficult, too soon. I played a Madden game once, and I was slaughtered becuase there was an intense learning curve. The game I played should have a disclaimer that reads "If you're not experienced with a Madden game, you will be PWNED". Equally as annoying are racing games with realistic physics. I loved the original Ridge Racer for the PSone.

Oh, and cartoonish golf games are fun. I'm looking at you, Hot Shot Golf, and Mario Golf!

(edited by Oliver on 21.4.07 0330)

---


I've seen FOUR movies so far this year: Because I Said So - (2*); Borat - (5*); Children Of Men - (4*); The Last Mimsy - (4*)
dMr
Andouille



Since: 2.11.02
From: Edinburgh, Scotland

Since last post: 721 days
Last activity: 108 days

#18 Posted on
I tend to stick to sports games, GTA, or the occassional RPG (quite the fan of the final fantasy series).

Always play the most in depth 'full season' mode in sports games (franchise in Madden, Master league in Pro Evolution*) which ties in with my getting addicted to one game and playing it at the expense of all others for stretches of a fortnight or so.

Also very easily frustrated on the old sports games. Particularly when it comes to the confounded AI in Pro Ev (I swear it cheats!), or when faced by a QB in Madden who merrily goes 15 of 15 for 150-200 yards in the space of five minutes.

While admittedly geeky, the concept of putting salary info into excel strikes me as an awesome idea. Partly because I am something of the stats geek in my working life, and partly because three or four seasons of diddling the computer out of draft picks (generally ending up with 2 top 10 picks) has seen me lumbered with a bunch of players on long contracts I can't afford. Well, that plus a desire to keep current Eagles like Westbrook and McNabb regardless of cost hasn't helped.

Never bother playing online really. The real fun of two player sports games for me is the banter and the taunting, so if I'm by myself I'd rather just play through my season against the CPU.

But yes, spreadsheets and salary caps shall be my immediate gaming future I feel.

EDIT: * Winning Eleven in the US.
And oh SWEET JESUS do I need to change my sig....

(edited by dMr on 21.4.07 1508)
R-Dub
Pickled pork



Since: 25.8.05
From: Michigan

Since last post: 132 days
Last activity: 48 days

#19 Posted on | Instant Rating: 2.54
I am one of those gamers who has to finish the whole game. Right now, though, I am bouncing around between at least 4 different games:NHL 2007, Madden 2007, Bard's Tale, and Midnight Club:Dub Edition. I always play franchise mode in my sports games and I get the most enjoyment out of taking a current team's roster and improving it. I don't usually play that many games in Madden, I usually just let the computer figure it out and I spend most of my time in the offseason signing free agents and drafting.

I almost never play against my friends and I am not online with my PS2. I will play almost any game, but most of my time is spent on sports games and platform games like Ratchet & Clank or Jak & Daxter.

I like customizing, like create a player in Madden or create a wrestler in Smackdown vs Raw.
BoromirMark
Potato korv




Since: 8.5.02
From: Milan-Ann Arbor, MI

Since last post: 1140 days
Last activity: 1140 days

#20 Posted on | Instant Rating: 3.19
I'm into a couple of different genres of games and I play them differently.

For sports games, I'm basically you're crazed homer fan. I'll play two different seasons at once, one with my team as normal and the other with modified stats so I can just give everyone a beatdown heh. I also prefer any kind of General Manager modes, where I can effect trades and roster changes and whatnot, over these new Superstar modes where you just play the game.

For RPGs, I'm your typical power gamer. I play the games not so much for fun, heh, as I do to fully max out the stats and power of whatever character I'm making or characters I'm controlling. The fun from RPGs for me comes from the story anyways, not from the gameplay. I refuse to touch MMORPGs for that reason (and the fact I loathe paying monthly for a friggin' game).

I don't play FPSes. I suck horribly at them all, with the strange exception of Halo. I'm actually average in Halo. I rarely play online as everyone who plays Halo on Xbox Live is either some insanely skilled pro who mock people without said skill, or just immature losers who spout off cursing for no reason.

Your action/platformers, like God of War, I just dive in and play. I rarely know about combos or anything because this is the one genre I ignore the instruction book and just get right to the fun.


---
Pages: 1 2 Next