asteroidboy
Andouille



Since: 22.1.02
From: Texas

Since last post: 1108 days
Last activity: 16 days

#21 Posted on 6.2.02 1625.24
Hmmm.. I scored "Smark: You're probably an ECW fan." Which is funny because I never watched it, aside from a few DVDs. But I've enjoyed RVD since he came to the WWF. And I do hate the friggin' Undertaker.
Papercuts!
Potato korv



Since: 3.1.02
From: Springfield, Mo.

Since last post: 4145 days
Last activity: 4054 days

#22 Posted on 6.2.02 1630.19 | Instant Rating: 0.00
Originally posted by Jaguar

---

Anyway, I put in the "Guess your answer" place MARKMARKITYMARKMARK, and at the top of the screen it asked me if I wanted to search for things having to do with MARKMARKITYMARKMARK on Amazon.com.

---

That's it! Rick Scaia created this thing!


---

Jason Baldwin
Head Writer, 4-Color Review
And the guy behind PAPER CUTS!
TRUTHFUL comic book commentary
Every Thursday, only at 4-Color Review
http://4colorreview.com
Jaguar
Knackwurst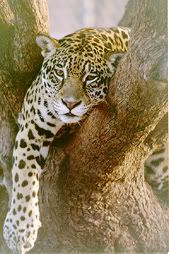 Since: 23.1.02
From: Phoenix, AZ

Since last post: 793 days
Last activity: 793 days

#23 Posted on 6.2.02 1720.14
I dunno, Rick doesn't usually stray from his home domain. He hasn't even gotten polls on his own site running.

-Jag

I want OO Polls!
Yun
Salami



Since: 2.1.02
From: Just outside Dudleyville

Since last post: 2925 days
Last activity: 2872 days


AIM:
#24 Posted on 6.2.02 1805.32
Originally posted by spf2119

---

It wasn't the test that set it off so much as being the last in a series of issues like this I've seen lately. It seems like as of late there's been this sentiment brewing that people only like certain wrestlers because they're pimped on the net, and same with disliking certain ones because some net voices dislike them. And it's just getting tiring to me, and this silly little quiz caught me at just the right moment to explode on the issue. Sorry if anyone thought I was blowing up at them in particular. This is just something that has been bugging me for a while, as anyone who's seen my bio will notice.
Oh, and Excalibur, hating HHH is so 2001 on the net now. Now he's got a great mind for the business, has amazing intensity, is a fantastic face, and has a fantastic natural build

(edited by spf2119 on 6.2.02 1507)

---


Is that any worse than the way the marks among us are afraid to admit that they like Billy Gunn, that they don't believe in the glass ceiling, and that they don't give two shits about workrate! All that's happening is the pendulum is swinging the other way. Instead of the marks being called sheep, now its the elitist cynics getting the same treatment they gave the average fan!

It's not right in either case, but the smarks need to realize that they brought this on themselves!

I got "Almost a Smark." Really the only smarky I gave were "RVD" "Raven is smart" and "Orange Goblin." And even then I like RVD for very markish reasons.


---

Once you start down the smark path, forever will it dominate your destiny.



Yun Cheolsu (FKA Cactus Jon)
Foley Mark
Raven Mark
Kane Mark
Hardy Mark
Just Plain Mark
Author
Musician
and
High Priest of the Temple of Spork
Jackson
Sujuk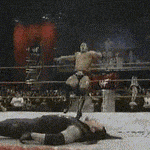 Since: 4.1.02

Since last post: 1669 days
Last activity: 1194 days

#25 Posted on 7.2.02 0014.02
The kind that doesn't take surveys to tell me what kind of fan I am. Family Feud or NWO. Survey says......JACKASS
WTF13
Boerewors



Since: 22.1.02

Since last post: 4139 days
Last activity: 4139 days

#26 Posted on 7.2.02 0804.05
I got fan, but that's because I said "I don't know" to a lot of questions, because there's no way people on the outside could know a lot of those things. And though I'm not a Billy Gunn fan, I think his current gimmick works.


---

"I'm not on some big ego rush. I'm not after the bright lights and the little women."--Stan Hansen.
Loosie
Boudin rouge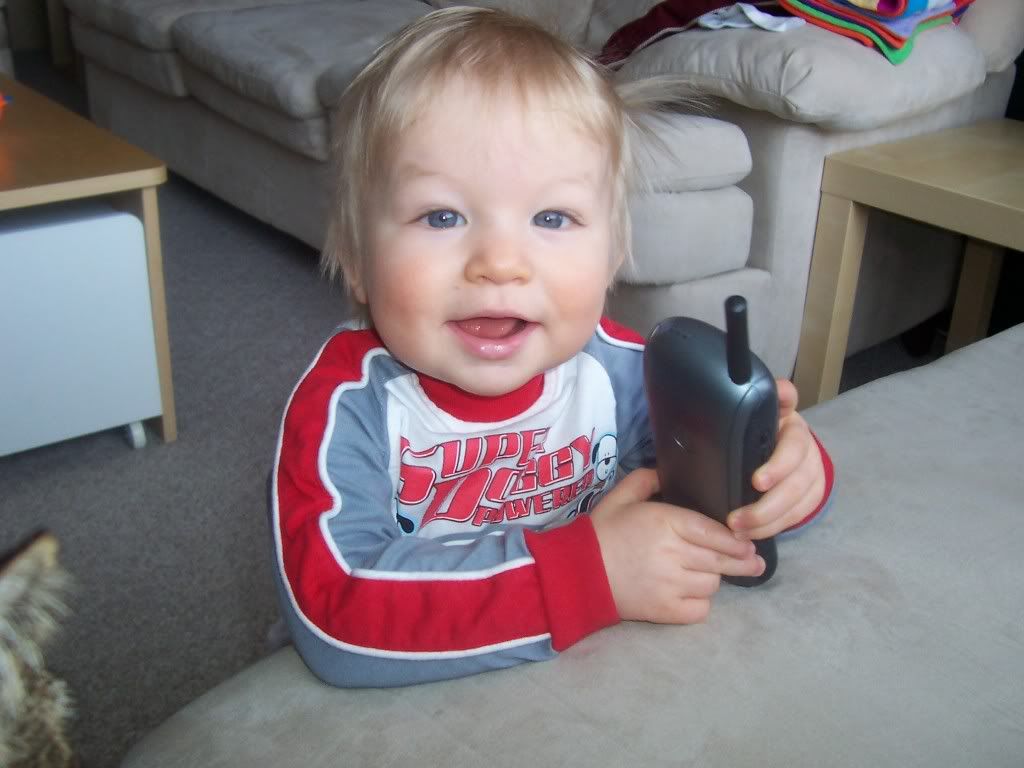 Since: 2.1.02
From: Kitchener, Ontario

Since last post: 792 days
Last activity: 674 days

#27 Posted on 7.2.02 0805.26
I also got Almost a Smark.


---

Loosie.
Your friendly nieghbourhood Canadian.

The SWF:
Our EZBoard
Our WebSite
We Think We Know What It Stands For.
Mike Sweetser
Boerewors



Since: 2.1.02
From: Seattle, Washington

Since last post: 2763 days
Last activity: 2655 days


AIM:
#28 Posted on 7.2.02 1019.24
Count me in as a Fan, probably because I said I liked Taker.

Mike


---
BobHollySTILLRules
Bockwurst



Since: 3.1.02
From: C-Bus, Ohio

Since last post: 4063 days
Last activity: 4063 days

#29 Posted on 7.2.02 1033.40
I got "A fan"

Probably because I like Undertaker, Billy Gunn, don't think there is a glass ceiling, and I've never called Hogan anyting other than "Hulk Hogan" or "What a bitch"


---
And I think you're fat. So how do you like me now?
Leroy
Andouille



Since: 7.2.02
From: Huntington, NY

Since last post: 1 hour
Last activity: 20 min.

#30 Posted on 7.2.02 1043.49
I thought the whole survey was extremely funny...

Anyone want bet how much more orange Hogan will be when he shows up?
dunkndollaz
Banger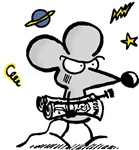 Since: 3.1.02
From: Northern NJ

Since last post: 6 hours
Last activity: 6 hours

#31 Posted on 7.2.02 1047.09
make mine - "almost a smark"


---

Stylin' and Profilin' - Custom Made from Head to Toe.....courtesy of Michael's of Kansas City
SerWolfe
Landjager



Since: 11.1.02
From: st louis

Since last post: 3892 days
Last activity: 3892 days


AIM:
#32 Posted on 7.2.02 1209.14
make mine an ecw fan........ even though i never really watched it until rt before it went off my tv.....


---

are you enjoying the dance of life?.... no?... change the music then.....
OrigamiSquid
Longanisa



Since: 29.1.02
From: Parts Unknown

Since last post: 4297 days
Last activity: 4295 days

#33 Posted on 7.2.02 1541.01
I come up Smark: probably ECW fan. Which, as others have noted in their responses, I've barely watched. Still, I think I'm kinda smarky, but not sheepish enough. I still want more Al Snow!


---

I am following my fish.
TheMarketingMajor
Bauerwurst




Since: 2.1.02
From: University of Pittsburgh, UNITED STATES OF AMERICA

Since last post: 3886 days
Last activity: 3837 days


AIM:
#34 Posted on 7.2.02 1842.47
Smark: You're probably an ECW fan

Couldn't agree more with that assesment.




---

Oh good, MATRIX quotes are in vogue again.

There is no spoon
Freeway
Scrapple



Since: 3.1.02
From: Calgary

Since last post: 20 days
Last activity: 8 days

#35 Posted on 7.2.02 1852.05
Ah....

"Almost a Smark: Dabbling in the internet but still able to enjoy the product."

You mean I'm supposed to be enjoying this stuff? God... I like Benoit, like what Undertaker's doing with Maven, HATE Rockabilly, think that RVD is A-OK, and HATE X-Pac. I'm NORMAL. NORMAL NORMAL NORMAL NORMAL! Geez... You'd think they'd ask whose t-shirts I wear... Benoit, The Rock, Stone Cold, Triple H, Jericho...aka...the GOOD wrestlers. Sheesh...

Damn, I forget what tangent I was going on... Uh... Keep it real!


---

Benoitaholic #258
Big Bad
Scrapple



Since: 4.1.02
From: Dorchester, Ontario

Since last post: 2 hours
Last activity: 2 hours

#36 Posted on 8.2.02 0027.15
I didn't know Kevin Spacey was a wrestling fan.

Billy Gunn is fine...in a tag team. As a singles wrestler, he's awful.

(edited by Big Bad on 8.2.02 0127)


---

I was born in a manger, like that other guy. You know, he wore a hat?
Tragic1
Chourico



Since: 2.1.02
From: Rolling Meadows, Illinois

Since last post: 4049 days
Last activity: 4040 days

#37 Posted on 8.2.02 0039.20
Looks like I'm just a fan myself. I guess it's because I don't care who is on my TV as long as they are doing something that I find entertaining. Benoit, Gunn, Rock, Taker, it doesn't matter. Just make me give a shit for those five minutes you get per show. (not including the obligatory 20 minute promo)


---

"HOROWITZ WINS! HOROWITZ WINS! HOROWITZ WINS!" Jim Ross

"INDEED" Sho Funaki

"Tool" "The Shooter" Dean Malenko
Pages: Prev 1 2