Mr Heel II
Lap cheong



Since: 25.2.02

Since last post: 109 days
Last activity: 8 days

#1 Posted on | Instant Rating: 6.13
I recently found myself staring at Pop Tarts in a Wal-Mart. I hadn't eaten one in probably twenty years (moved on to Pillsbury Toaster Strudel), and hadn't realized they'd evolved into so many different flavors.

Kellogg's official Pop Tarts website lists the following flavors:

Apple Cinnamon
Apple Streudel
Brown Sugar Cinnamon
Frosted Caramel Chocolate
Chocolate Chip
Chocolate Chip Cookie Dough
Cinnamon Roll
Frosted Cookies & Creme
Double Berry
Frosted Brown Sugar Cinnamon
French Toast
Frosted Chocolate Vanilla Cream
Frosted Chocolate Fudge
Frosted Blueberry
Frosted Cherry
Frosted Grape
Frosted Raspberry
Frosted Strawberry
Frosted Hot Fudge Sundae
Frosted S'mores
Strawberry
Frosted Wild Berry
Strawbery Milkshake

Wal-Mart also had Chocolate Chip Mint, and a limited edition Hello Kitty Meow Berry.

So what's your flavor of choice? I picked up a box of chocolate chip cookie dough. Think I'll stick with my traditional favorite...Frosted Cherry.

Promote this thread!
geemoney
Scrapple



Since: 26.1.03
From: Naples, FL

Since last post: 10 days
Last activity: 11 min.

#2 Posted on | Instant Rating: 5.14
I am a pop-tart aficianado. My favorite, without a doubt, is Hot Fudge Sundae. Eat'em cold, they are awesome.

The old classics, for me, are Brown Sugar & Cinnamon, S'mores and Frosted Strawberry. But I get to a point where if I eat too much of one, I get sick of it for a while.

Cookie Dough really doesn't taste like much of anything, to me. Other than Strawberry, I have nothing to do with the other frosted fruit flavors.

Strawberry Milkshake and Chocolate Chip Mint are all right, but I find myself passing them up when looking for flavors.

Cinnamon Roll is good once in a great while.

I currently have HFS and Cookies and Creme now, which I find to be similar to the Chocolate Vanilla Creme.

Wow, I think I spent too much time thinking about this.


---

College, Sports and more!: Experience It




Packman V2
Bratwurst



Since: 16.3.04
From: Albuquerque, NM

Since last post: 2 hours
Last activity: 2 hours

#3 Posted on | Instant Rating: 4.91
Either Frosted Chocolate Fudge or Frosted Blueberry...yum.

But I haven't eaten pop tarts in about 4 years honestly.


---
Gugs
Bierwurst



Since: 9.7.02
From: Sleep (That's where I'm a viking)

Since last post: 1856 days
Last activity: 984 days

#4 Posted on | Instant Rating: 5.39
Frosted strawberry. Period.


---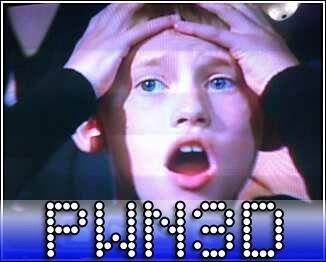 Click Here (youtube.com)
JayJayDean
Scrapple



Since: 2.1.02
From: Seattle, WA

Since last post: 879 days
Last activity: 457 days

#5 Posted on | Instant Rating: 6.53
Brown Sugar Cinnamon.


---

"You know what you need?
Some new quotes in your sig.
Yeah, I said it." -- DJFrostyFreeze


Kevintripod
Banger



Since: 11.5.03
From: Mount Pleasant, Pa.

Since last post: 2 days
Last activity: 13 hours

#6 Posted on | Instant Rating: 5.14
My top five favorites:

#1. Frosted Chocolate Fudge
#2. Frosted Hot Fudge Sundae
#3. Frosted S'mores
#4. Frosted Chocolate Vanilla Cream
#5. Brown Sugar Cinnamon




---

"F*cking Chuck Norris."
AWArulz
Scrapple



Since: 28.1.02
From: Louisville, KY

Since last post: 4 hours
Last activity: 4 hours

#7 Posted on | Instant Rating: 6.46
Frosted Brown Sugar Cinnamon. Only that one. I have tried some of the others, including Frosted Cookies & Creme, but only the best goes in my pocket when I go out the door.


---

We'll be back right after order has been restored here in the Omni Center.
pieman
As young as
he feels



Since: 11.12.01
From: China, Maine

Since last post: 3 days
Last activity: 8 hours


ICQ:
#8 Posted on | Instant Rating: 7.30


Frosted Raspberry

Frosted Blueberry

I don't need those new fangled flavors.

And stay off of my lawn, too.


---
Gabba Gabba Hey!
StingArmy
Andouille



Since: 3.5.03
From: Georgia bred, you can tell by my Hawk jersey

Since last post: 851 days
Last activity: 81 days

#9 Posted on | Instant Rating: 5.26
I haven't had anything other than S'mores in years, although my favorite used to be Frosted Strawberry. Looking at that list in the OP though, I may have to branch out.

- StingArmy
Peter The Hegemon
Lap cheong



Since: 11.2.03
From: Hackettstown, NJ

Since last post: 9 days
Last activity: 1 day

#10 Posted on | Instant Rating: 6.28
Frosted Chocolate Vanilla Cream is probably my favorite of the dessert-y ones, followed by Chocolate Chip.

For the not-quite-so-dessert-y ones, Frosted Cherry or Frosted BSC, but in both cases I'm quite happy to get the Sam's Choice versions at Wal-Mart. I just bought a box of (the real) Frosted Blueberry, because it was cheap ($1 for a box of 12)--haven't had that in years. I'll try to report back later.
Tenken347
Knackwurst



Since: 27.2.03
From: Parts Unknown

Since last post: 1 day
Last activity: 6 hours

#11 Posted on | Instant Rating: 3.36
Frosted Cherry remains my uncontested favorite, but the Cinamon Roll ones are pretty great. Eat those right out of the box without heating for the best flavor. Otherwise, I've always found that microwaving Pop-Tarts gets a better, moister flavor than toasting ever does. Give 'em about 20 seconds and you're sitting pretty.
BOSsportsfan34
Pepperoni



Since: 2.1.03
From: MA

Since last post: 819 days
Last activity: 150 days

#12 Posted on | Instant Rating: 6.33
My favorite is the Frosted Grape. I also like the Frosted Strawberry and Frosted Blueberry.


---


"UUUUUHHHHHHHH....UUUHHHHHHHHHHHHHH.....OOOOOOOHHHHHHHHUHHH..."
dunkndollaz
Banger
Back to Back Survivor



Since: 3.1.02
From: Northern NJ

Since last post: 29 days
Last activity: 2 days

#13 Posted on | Instant Rating: 7.24
I was always a fan of the unfrosted poptarts but most of those have fallen by the wayside over the years. Not being a big strawberry fan, my allegiance has switched over the years to plain Brown Sugar Cinnamon and to Frosted Cherry though this new Apple Streudel Pop Tart looks well worth a trip to the store this week.


---

I'm Blind Jimmy Winthrop, Blues singer for the Rich.
Reverend J Shaft
Toulouse




Since: 25.6.03
From: Home of The Big House

Since last post: 74 days
Last activity: 2 days

#14 Posted on | Instant Rating: 5.02
Most definitely Brown Sugar Cinnamon w/ a little butter on top. Second would be Frosted Strawberry.
Oliver
Scrapple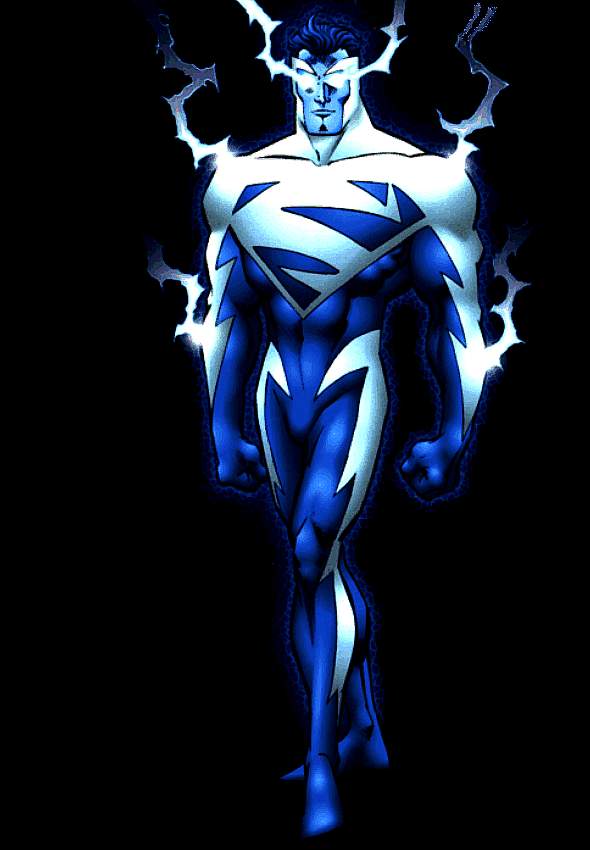 Since: 20.6.02

Since last post: 1209 days
Last activity: 1202 days

#15 Posted on | Instant Rating: 4.70
Wow...you Americans have it GOOD. I've only seen about seven different flavours in my lifetime.

The ones that i like the best are:

1: Chocolate Chip Cookie
2: Frosted Smores
3: Frosted Strawberry
4: Frosted Raspberry
5: Frosted Blueberry
6: Chocolate Fudge

If I could find the Apple and Cinnemon ones, they'd be number one, and Wildberry would be dead last.


---
I'm a dot com now!
Whitebacon
Banger



Since: 12.1.02
From: Fresno, CA

Since last post: 45 days
Last activity: 34 min.


ICQ:
#16 Posted on | Instant Rating: 6.32
Brown Sugar Cinnamon, followed by Strawberry and Blueberry. All frosted, all tasty. The chocolate ones are good every now and then.


---

They want to deliver vast amounts of information over the internet. And again, the internet is not something you just dump something on. It's not a truck.

It's a series of tubes.

Sen. Ted Stevens
babetsavant
Polska kielbasa




Since: 17.8.06
From: Calgary, AB Canada

Since last post: 2815 days
Last activity: 2625 days

#17 Posted on | Instant Rating: 5.35
I feel that I've led a sheltered life.... I've never had a Pop Tart.... ever...


---

But, my daddy's in a coma!
samoflange
Lap cheong



Since: 22.2.04
From: Cambridge, MA

Since last post: 1710 days
Last activity: 1702 days

#18 Posted on | Instant Rating: 6.13
Me neither. I've made similar pastries out of left over pie ingredients though.


---

Ken Kennedy debuted a new finisher: Jeff Hardy fans will insist on calling it the Swanton Bomb, but it looks WAY more devastating when not performed by a 180-pound fruitcake.
-Rick Scaia 06.12.2006
TwisterF5
Italian



Since: 18.2.04
From: The Houston 'burbs

Since last post: 1377 days
Last activity: 901 days

#19 Posted on | Instant Rating: 5.72
Originally posted by Gugs

---

Frosted strawberry. Period.

---


I'll second that.

Though it's been a while since i ate them....


---

"Cunnilingus and psychiatry brought this on" - Tony Soprano
Kei Posiskunk
Kolbasz



Since: 7.1.02
From: Central PA, USA

Since last post: 1166 days
Last activity: 284 days

#20 Posted on | Instant Rating: 4.23
I miss the old "Milk Chocolate" flavor, which was a lot like Chocolate Chip is now, but without the chips and the ribbons of frosting. This made them absolutely ideal to eat without heating, and they were actually _better_ that way. For now, I settle for the Chocolate Chip, but wish they'd lose the frosting.


---
Welcome to the Odyssey.
Pages: 1 2 Next