SchippeWreck
Banger



Since: 26.3.03
From: Glendale, CA

Since last post: 334 days
Last activity: 19 days

#1 Posted on | Instant Rating: 3.28
OK, we've had the "old and busted" thread, time for the "new hotness".

My current home computer is a 17" flat screen 800MHz G4 iMac (the iLamp). Not two months after I bought it (in '02) they upgraded it and dropped the price. Ah, such is technology.

I'd love something new (2GHz+ would be nice. They sure have gotten faaaast in just under 3 years.), but this baby's holding up nicely. Plus, I hate the design of the G5 iMacs.


---

My mom says sigs are bad for you.
Promote this thread!
Big G
Frankfurter



Since: 21.8.03
From: the people who brought you Steel Magnolias....

Since last post: 9 days
Last activity: 1 day

#2 Posted on | Instant Rating: 4.02
I think my current computer belong in the 'old and busted' category


P3 450MHz, 512Mb RAM, MX440 vid 17" CRT
Your basic steam powered desktop

My work computer is a 3.2Gig P4, 1Gb RAM, X300 Dell with twin 17" LCD's.

I'm looking at buying soemthing similar for home, but with a beefier video card and more HDD.

Also have a Toshiba Satelite laptop with a Celery 700Mhz, 168Mb RAM and a HP Ipaq with a PXA255 and 64Mb RAM

Also a PS2 and a NES to cover off on the consoles
---

I use dial-up mode, but I won't be able to remember what day I was WOTD every time I see one of my posts and I can't ask the boss because *he* won't tell me. ;)


drjayphd
Scrapple
Moderator



Since: 22.4.02
From: Outside of Boston

Since last post: 7 days
Last activity: 1 day


ICQ:
#3 Posted on | Instant Rating: 5.63
Hand-crafted, featuring an AMD Athlon 1600+ XP, 512 MB RAM, HP dual-layer, LightScribe-capable DVD+RW. Snagged a 21" monitor for $14 so I'm using that, slapped an 802.11b card in and it's not working, but the motherboard has an onboard NIC, so that's fine. Onboard graphics and sound, too, but I had to add in USB 2.0 and FireWire. Motherboard just had USB 1.1.


---
You wanted the best, you got... Out of Context Quote of the Week.
"...but that doesn't mean he can't relate an amusing anecdote about the Haiti Kid and one of the Frenchman's testicles." (Hogan's My Dad)
bash91
Merguez



Since: 2.1.02
From: Bossier City, LA

Since last post: 2076 days
Last activity: 176 days

#4 Posted on | Instant Rating: 5.41
The rapidly dying desktop is a P3 800MHz, 384 Mb RAM, 80Mb HD, 17" CRT. I hope to replace it before the end of the year.

The laptop is a Dell XPS with a 3.4GHz P4, 512Mb RAM, Radeon 9700 Mobility, and a 60Mb HD.

Tim

(edited by bash91 on 10.9.05 1433)

---

Vocatus atque non vocatus, Deus aderit. -- Erasmus


Bullitt
Shot in the dark




Since: 11.1.02
From: Houston

Since last post: 600 days
Last activity: 600 days

#5 Posted on | Instant Rating: 5.57
I have a Dell. It is black. It works fine. I can look at porn with it.

That is all I know.


---
I'm out to prove I've got nothing to prove
AWArulz
Scrapple



Since: 28.1.02
From: Louisville, KY

Since last post: 8 days
Last activity: 1 day

#6 Posted on | Instant Rating: 7.28
My seemingly old etower667ir seems to work at home for what I want it to do.

It says it is a celeron processor with 666 CPS and 330 Meg of ram. I only know it axes the hell out of my poker site.


---

We'll be back right after order has been restored here in the Omni Center.
Shem the Penman
Toulouse



Since: 16.1.02
From: The Off-Center of the Universe (aka Philadelphia)

Since last post: 1541 days
Last activity: 1340 days

#7 Posted on | Instant Rating: 5.15
800 MHz eMac G4, running OS 10.4.2. I just installed some extra RAM, bringing me up to 768 MB, so it should be good for another couple years.


---

"I don't think anyone anticipated the breach of the levees." -- George W. Bush, Good Morning America, September 1, 2005
Merc
Potato korv



Since: 3.1.02
From: Brisbane, Australia

Since last post: 2566 days
Last activity: 2545 days

#8 Posted on | Instant Rating: 5.05
Athlon XP 1800 with 256 MB

Kevintripod
Banger



Since: 11.5.03
From: Mount Pleasant, Pa.

Since last post: 6 days
Last activity: 1 hour

#9 Posted on | Instant Rating: 2.58
I'm still chugging along with my very first computer I got back in 2000....a Gateway Performance 700, Pentium 3, 16 inch monitor with 320MB of RAM.


---

"Oh it's on like Donkey Kong !!!" - Stifler, American Wedding
uberlou
Merguez



Since: 26.3.03
From: Glendale, Cali

Since last post: 2895 days
Last activity: 2666 days

#10 Posted on | Instant Rating: 3.82
I have an hp pavilion 521n which has a 1.40GHz AMD Athlon XP processor and 248mb of RAM. it's 3 years old and has been getting pretty slow on me lately. everything is stock. the only thing i've added is a firewire/USB combo card...which has been causing me alot of problems lately, so I may have to re-install that. i've been tempted to reformat but need to find a way to take care of my 27GB mp3 collection (I only have a 50GB HD). Maybe invest in a new internal HD.


---

Petey Williams and Frankie Kazarian having a moment before their tag match.

Wrestling, gay? pfffft...
jwrestle
Lap cheong



Since: 4.4.03
From: Nitro WV

Since last post: 17 days
Last activity: 11 days


ICQ:
#11 Posted on | Instant Rating: 1.61
Was 2000 AOpen Custom PC with 600mhz P3 Processor, 384MB of Ram, 20GB and 100GB dual drives, CDR/RW and DVD Rom, ATI Voodo 32MB display card, 32MB Crystal Audio, and two 1.1 USB ports.

NOW...,since the on above is down, it is probably on it's death beat I'm using a HP P3 Laptop 750Mhz chip, 256MB of ram, DVD Rom, and 1.1 USB. I'm planning on investing on NEW desktop or laptop sooner than later.

Girlfriend owns a Dell Inspiron 1100 with a 2.8Ghz processor, 512 RAM CDR/RW/DVD Drive, PCI Slot, two USB 2.0, 30GB Drive, and generic sound/video.


---

Fear Prophet.

J.J. Dillon: "I'd rather flip burgers at McDonald's than work for Vince McMahon again." July 3, 2004
New Era Of Wrestling
PeterStork
Sujuk



Since: 25.1.02
From: Chicagoland with Hoosiers, or "The Region"

Since last post: 1124 days
Last activity: 887 days

#12 Posted on | Instant Rating: 6.67
Her name is Paris. I built her myself. Born Dec 2003.

3.0 GHz P4 w/HT, 512 dual channel DDR 400, 80 GB HD

Shiny black case with odd blue LED lighting I have no use for.


---

exit 670 dot com | digital route 66
Oliver
Scrapple




Since: 20.6.02

Since last post: 1148 days
Last activity: 1142 days

#13 Posted on | Instant Rating: 3.52
Dell Inspiron 1525 laptop; 1.8GHZ Celeron processor; 200GB HD (upgraded from 80GB) 4GB Ram (upgraded from 1GB) and a 15-something inch display.

Currently running a dual boot (Windows XP Home and Ubuntu); was preloaded with Vista, but got rid of that quickly after the first bootup froze up on me.


---

I love this town!
Mr Heel II
Lap cheong



Since: 25.2.02

Since last post: 49 days
Last activity: 45 days

#14 Posted on | Instant Rating: 3.26
Gateway GT5453E PC
AMD Athlon 64 X 2 Dual Core Processor 4200 2.20GHz
4GB RAM
300 GB hard drive
Windows Vista Service Pack 1
Gateway 22" widescreen LCD monitor

Planning to replace next year after next Windows has been out a bit and...hopefully...Blu-ray burners have become more common.
wmatistic
Andouille



Since: 2.2.04
From: Austin, TX

Since last post: 395 days
Last activity: 279 days

#15 Posted on | Instant Rating: 3.08
Desktop:

Intel Core 2 Duo 3.0 GHz
4GB RAM
NVIDIA GeForce 9800 GTX
Dual 19" monitors
Windows Vista

Laptop:

Toshiba Satellite
17" widescreen w/webcam
Intel Core 2 Duo 1.66Ghz
4GB RAM
NVIDIA GeForce 8700 GT
Dual 150 GB Hard drives
Windows 7 RC


samoflange
Lap cheong



Since: 22.2.04
From: Cambridge, MA

Since last post: 1649 days
Last activity: 1641 days

#16 Posted on | Instant Rating: 6.32
Old Dell laptop at home, don't know any details offhand.

Lenovo S10 netbook at school. I'm not much of a computer guy so I don't know all the specs. The screen is 10" diagonal widescreen, but I've got this badass little machine hooked up to a 19 inch monitor on a fully adjustable arm. And I can still unplug to take it into the lab, classes, and meetings. This whole setup is the best $500 I've ever spent.


---

Lloyd: When I met Mary, I got that old fashioned romantic feeling, where I'd do anything to bone her.
Harry: That's a special feeling.
geemoney
Scrapple



Since: 26.1.03
From: Naples, FL

Since last post: 12 days
Last activity: 4 hours

#17 Posted on | Instant Rating: 7.72
It's a Dell flat-screen desktop (don't know the details) that I got right before my first year of college, which would've been 2003. The thing is on the fritz and I'm looking at getting a laptop, hopefully before the new school year starts in late August...anyone have any suggestions (within the monetary constraints of a grad student)?
Kevintripod
Banger



Since: 11.5.03
From: Mount Pleasant, Pa.

Since last post: 6 days
Last activity: 1 hour

#18 Posted on | Instant Rating: 3.74
Dell GX280
2GB RAM
400 GB hard drive
22 in. flat widescreen



---

The best part of waking up is not Folgers in your cup, but knowing that Chuck Norris didn't kill you in your sleep.
DJ FrostyFreeze
Scrapple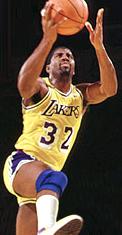 Since: 2.1.02
From: Hawthorne, CA

Since last post: 99 days
Last activity: 10 hours

#19 Posted on | Instant Rating: 8.33

Dell GX620
Intel P4 3.40 GHz
2GB RAM (soon to be 4GB)
160GB + 500GB hard drives
22 inch flatscreen

And I just got it last week!


---
Leroy
Boudin blanc



Since: 7.2.02

Since last post: 906 days
Last activity: 906 days

#20 Posted on | Instant Rating: 6.53
Originally posted by drjayphd

---

Hand-crafted, featuring an AMD Athlon 1600+ XP, 512 MB RAM

---


That's pretty much what I have as the house file/print server - without the DVD burners. I also had to add a USB 2.0, firewire card, a faster Ethernet card, and a second hard drive. The monitor is either the television (until I run an Ethernet cable to my desk) or remote desktop.

My main computer is a 15" MacBook Pro, 2.5 gH Intel Dual Core. I love it so much I could marry it (maybe not in California).


---


We all have ways of coping. I use sex and awesomeness.
Pages: 1 2 Next